This sparkling cranberry punch is super easy to make and perfect for a holiday crowd!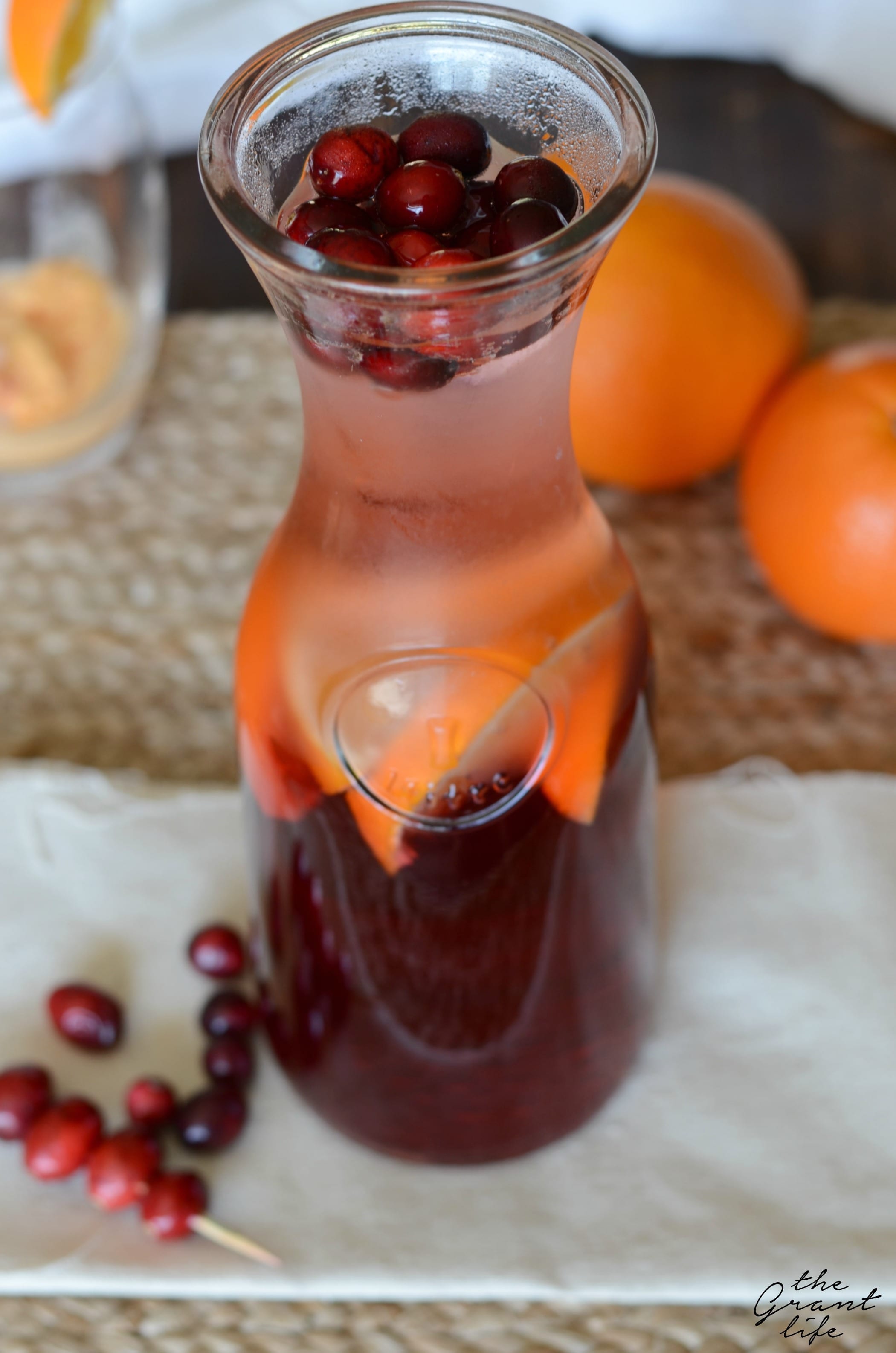 This past weekend my mom and went over to my sister-in-laws house to help her bake cookies. She had just gotten out of the hospital and wanted to give the nurses a little thank you. So we headed over and started baking. We made peanut butter blossoms, sugar blossoms, cream cheese mints, popcorn balls, caramel pecan fudge and praline pecans.
It was like 5 solid hours of baking. One thing of cookies would come out of the oven and another went right in. We all had a good time but I was tired! I felt silly saying I was tired from baking – but it was true!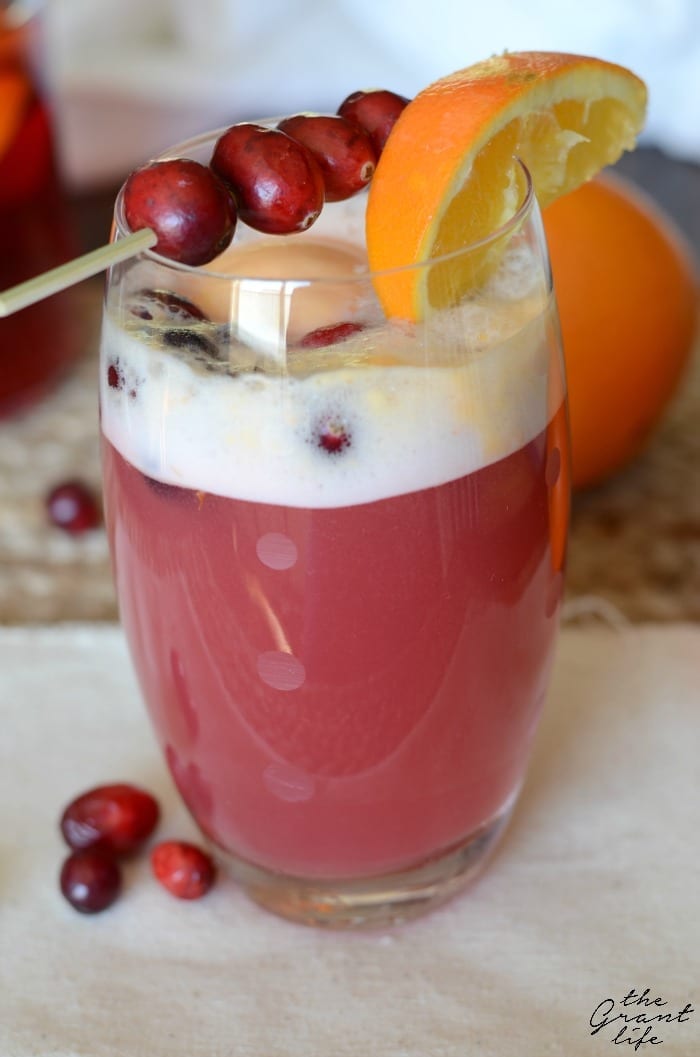 The thing is – I am going to do the exact same thing in another week or so! I am hosting my annual cookie exchange at our house and I always spend half the day in the kitchen. Not just baking, but making appetizers and drinks and whatever else strikes my fancy.
This is my 4th year doing the cookie exchange and I have 15 people RSVP'ed already. That doesn't include spouses or kids. I am betting we will have a house full!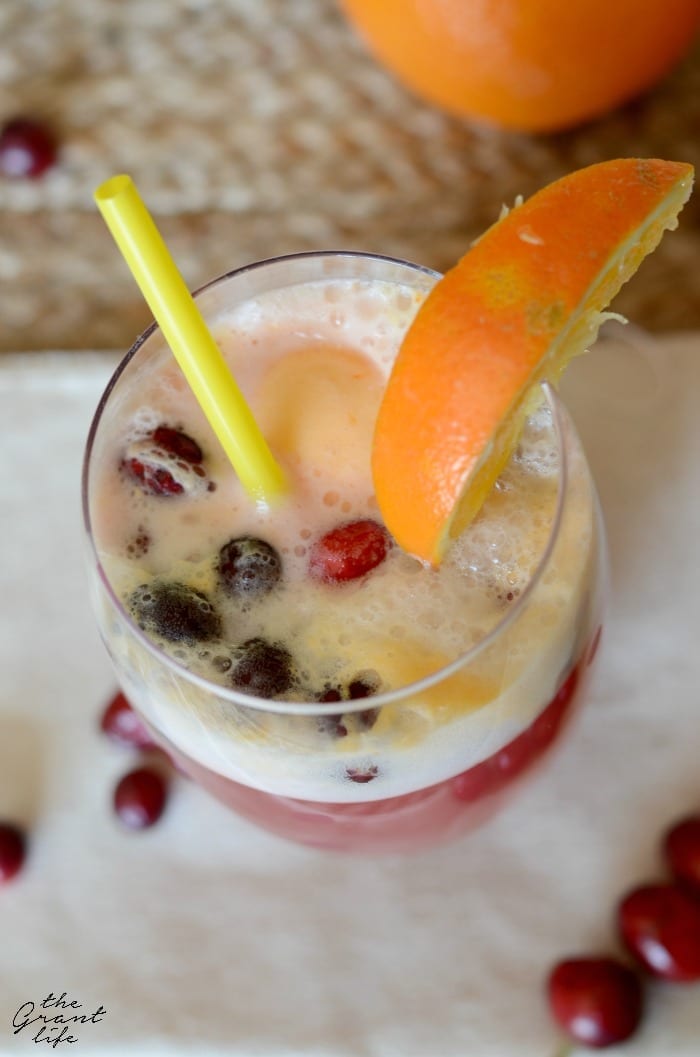 I know I'll need quick and easy appetizers and drinks. I did a crock pot hot chocolate last year that everyone loved. This year I'm adding this sparkling cranberry punch to the mix. It's easy to make, kid friendly and low calorie. I used the berry flavored sparkling water and it was perfect for the punch. Added just the right about of flavor without the guilt.
So if you wonder where I am in about a week – I'll be knee deep in cookies, appetizers and yummy drinks. And I will be loving every second of it!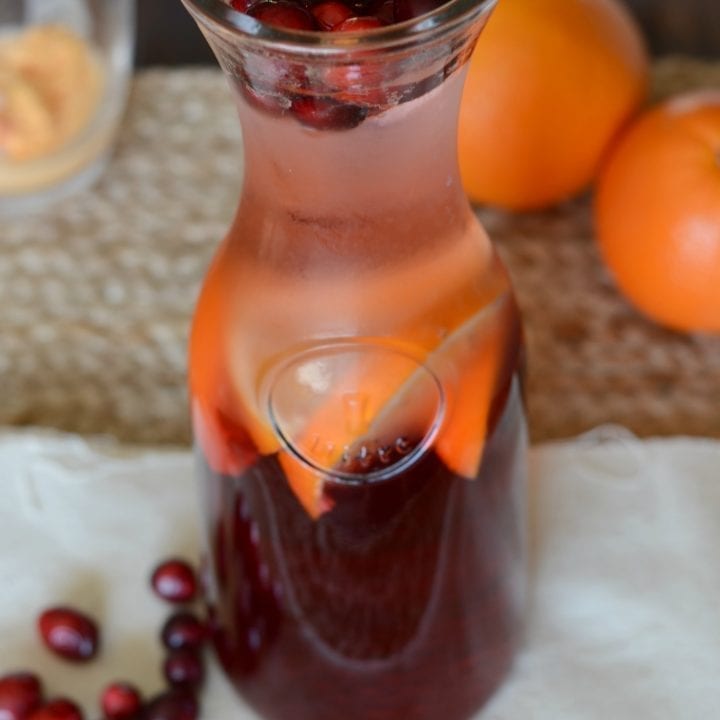 Sparkling cranberry punch
Ingredients
32 ounces cranberry juice
2- 8 ounce cans berry sparkling water
orange sherbet
oranges and cranberries
Instructions
In a large pitcher, combine the cranberry juice and berry sparkling water. Add in one orange, sliced, and a handful of cranberries. Allow to sit in the fridge for at least 2 hours.
When serving, add a scoop of orange sherbet to each glass and then pour the punch over top.
Garnish with additional cranberries and oranges.
Enjoy!
Like it? Pin it!