Need a way to cool down this summer? These watermelon lemonade slushies are my GO TO!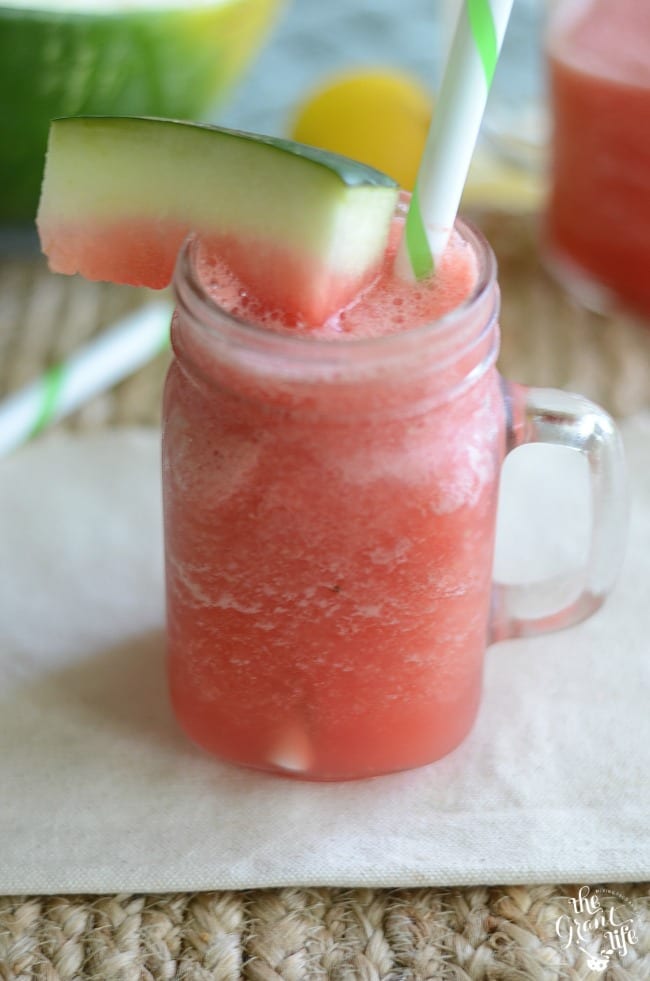 Hey friend! I've got a few things to share today. One being this amazing watermelon lemonade recipe. Another talking about pregnancy cravings. Which really brings me back to the watermelon lemonade slushie.
With the two older kids I was always craving lemon. Lemon food, water with lemon, lemon pasta. Anything and everything that had lemon in it or on it, I wanted it! I mean, I still wanted ice cream too. But if I could get LEMON ICE CREAM I was in heaven.
This new babe must not be a lemon lover. I still really love lemon and crave it at least once or twice a week; but he doesn't seem to like it. I get INSANE heartburn anytime I even look at a lemon. (Slightly dramatic but also slightly true.) So I have kinda stayed away from lemon this pregnancy.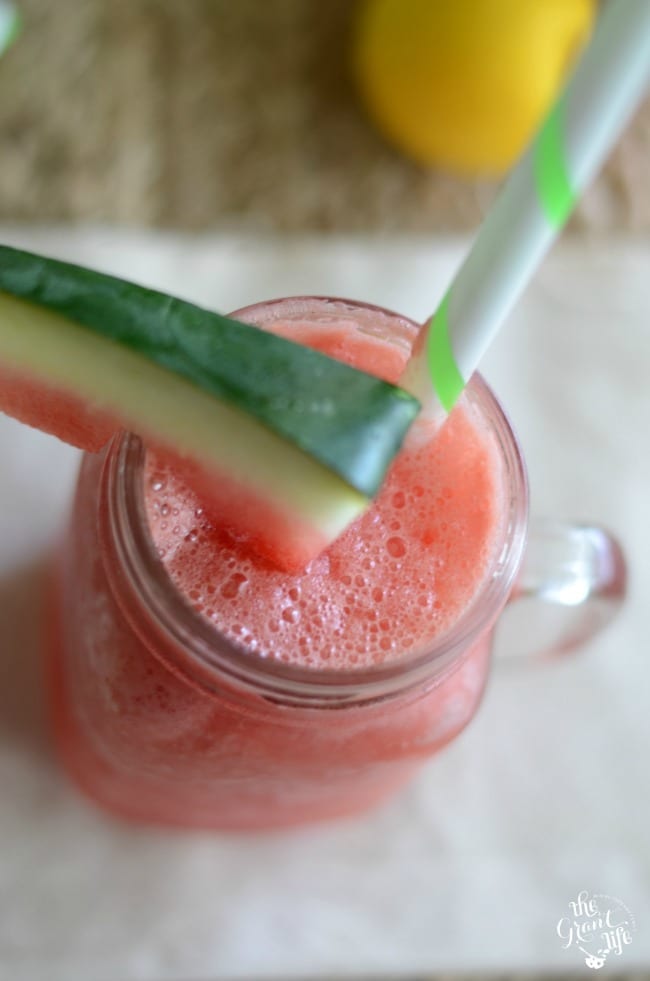 Cravings for this pregnancy include – everything else that's not lemon. Little man seems to love pasta and Mexican as much as his momma. He also wants ice cream and chocolate cake quite often. Diet Coke is also a favorite. I'm not even a big soda drinker but I have had WAY to many diet Cokes the past few months.
The one thing is that I want it all homemade. (Or he does?) The previous babies were content with drive thrus. Not this time. I have done more cooking at home the past few months that I have.. well.. ever.
So after a trip to the farmers market and purchase of a 19 POUND WATERMELON, we whipped up these slushies. Because even though little man isn't a fan of lemon, his momma still is!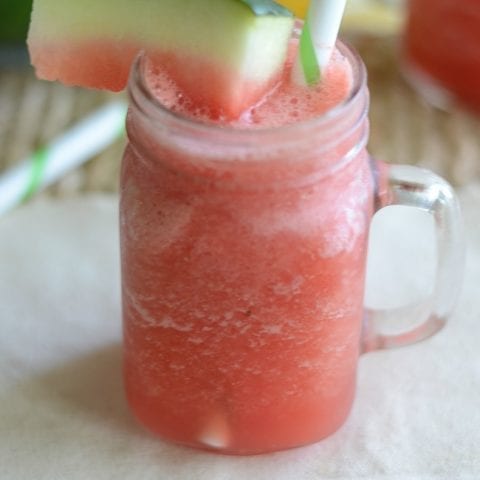 Watermelon lemonade slushies
Ingredients
3 cups of watermelon, diced
juice of 2 lemons
1-2 cups of ice
Instructions
In a blender add all the ingredients starting with the watermelon and ending with the ice. (Start with 1 cup of ice and add more as needed.)
Blend until combined.
Serve immediately.
Enjoy!
Be sure to check out these other great recipes:
Like this easy drink recipe? PIN IT for later!