This hot chocolate cake is the perfect cake for the holidays!
Hot chocolate cake
Sometimes when Im doing normal every day activities my brain starts to wander. Most of the time I think about other things I need to get done, but sometimes I dream up new recipes. Im pretty sure that the majority of recipes that I have created came to me while I was doing something else. Like driving, or taking a shower, or watching the kids take every toy out of the play room.
Every.single.toy.
When the idea for a hot chocolate cake hit me, I immediately checked the pantry to see if we had the ingredients. We did! And the hot chocolate cake with marshmallow frosting was born!
Can hot chocolate powder be used for cakes?
Absolutely and if you are looking for a cake with hot chocolate mix then you are in luck! This easy chocolate cake recipe was given more then two thumbs up. It was given at least three, if not more. I say three because I gave it one, my husband gave it one and one of our friends gave it one.
I'm pretty sure we all would have given more thumbs up but we were busy eating. One hand was used to hold the fork full of cake and the other was to show how much we loved it. We would have voiced our love but we were too busy adding more cake to our mouths.
Basically, yes you can use hot chocolate in a cake and it's pretty dang delicious too.
How to make a hot chocolate cake with hot chocolate powder
You are going to want to combine all your dry ingredients together to start. Combine everything except the hot chocolate powder. I like to use a large bowl for this step since everything else will be added in it eventually. Whisk together to combine.
Next you want to add your hot water and the hot chocolate mix in a separate bowl. Mix until combine and there are no clumps.
Slowly pour the wet ingredients (the hot chocolate/water mixture) to the dry ingredients. Whisk or mix to combine everything so that the mixture is smooth-ish.
Make sure that you butter and flour your bundt pan before you pour the hot chocolate cake mixture into it. You can also use a cooking spray that has flour in it if you prefer. Just make sure it is coated well so that the cake doesn't stick.
The frosting is just as good as the cake in this recipe and it's super simple to make. You just mix together the butter and marshmallows in a saucepan until combined. Then you drizzle it over the cooled hot chocolate cake. It make for hot chocolate cake perfection!
A few hints about this hot chocolate cake from scratch recipe:
-Do not add the eggs to the hot water. Add them to the flour mixture before the hot chocolate/water mix.
-Margarine is not recommended for most baking since it has as little as 35% fat — the rest is mostly water. It would change the outcome of the recipe.
-The recipe calls for 1 cup of melted butter which would be 2 sticks of butter, melted.
-Cake should rise well in high altitude areas, per a reader comment.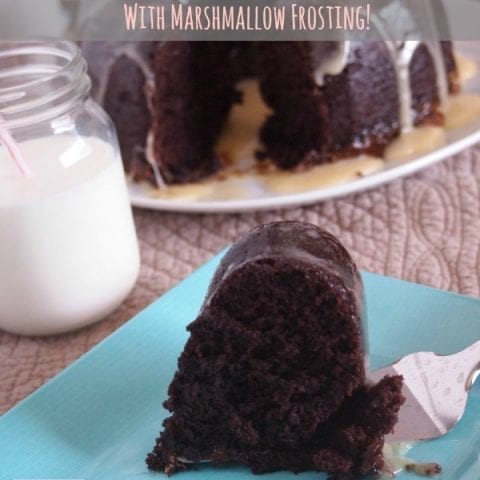 Hot Chocolate Cake
Total Time:
1 hour
15 minutes
Ingredients
For the cake
2 3/4 cups flour
1 1/2 cup of sugar
2 teaspoons baking soda
1/2 teaspoon salt
1 teaspoon baking powder
1 cup Hot Chocolate Mix
1 1/2 cups hot/boiling water
1 cup melted butter
4 eggs
1 tablespoon vanilla
For the marshmallow frosting
1 cup mini marshmallows
2 tablespoons butter
Instructions
For the cake -
Preheat oven to 350.
Mix the dry ingredients together in a larger bowl, except the hot chocolate mix.
In a separate bowl, blend the hot or boiling water and the hot chocolate mix.
Slowly start adding the wet ingredients to the flour mixture.
Pour into a floured bundt pan and bake for 1 hour.
For the frosting -
Melt the butter in a saucepan after the cake has cooled.
Add the marshmallows and mix until smooth.
Pour over the cooled caked and allow to set.
Notes
Depending on the type of bundt pan you use your time may be a little more or less. I'd start at 45 minutes and add more time as needed.
Nutrition Information:
Yield:

8
Serving Size:

1
Amount Per Serving:
Calories:

4794
Cholesterol:

1293mg
Sodium:

4158mg
Carbohydrates:

622g
Fiber:

10g
Sugar:

342g
Protein:

65g
Want even more easy homemade recipes? Check out –
Carrot sheet cake – a potluck family favorite!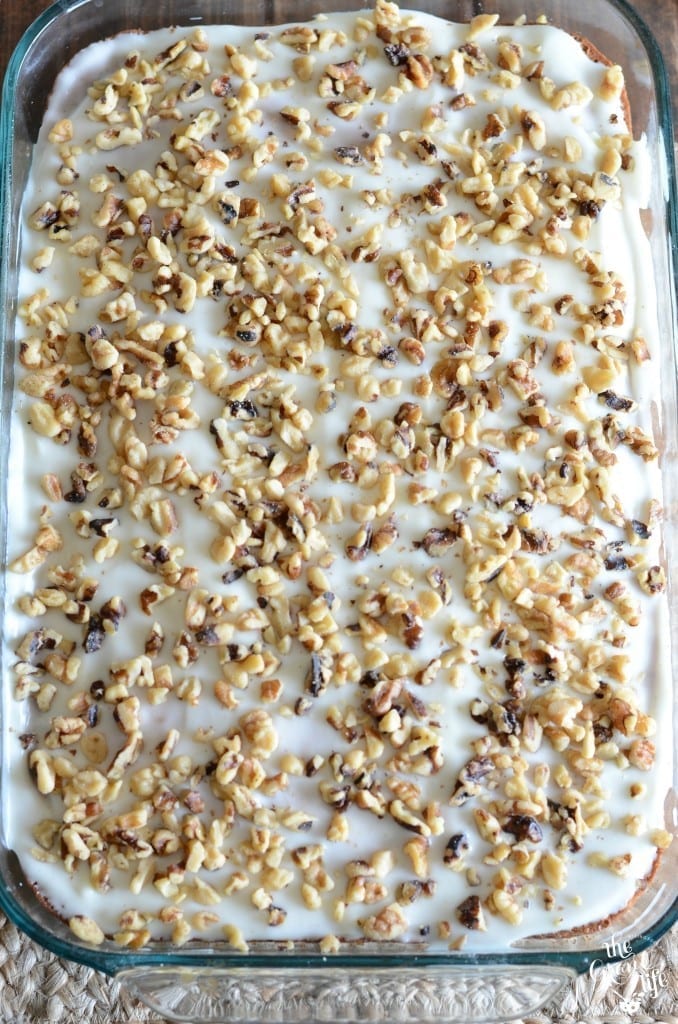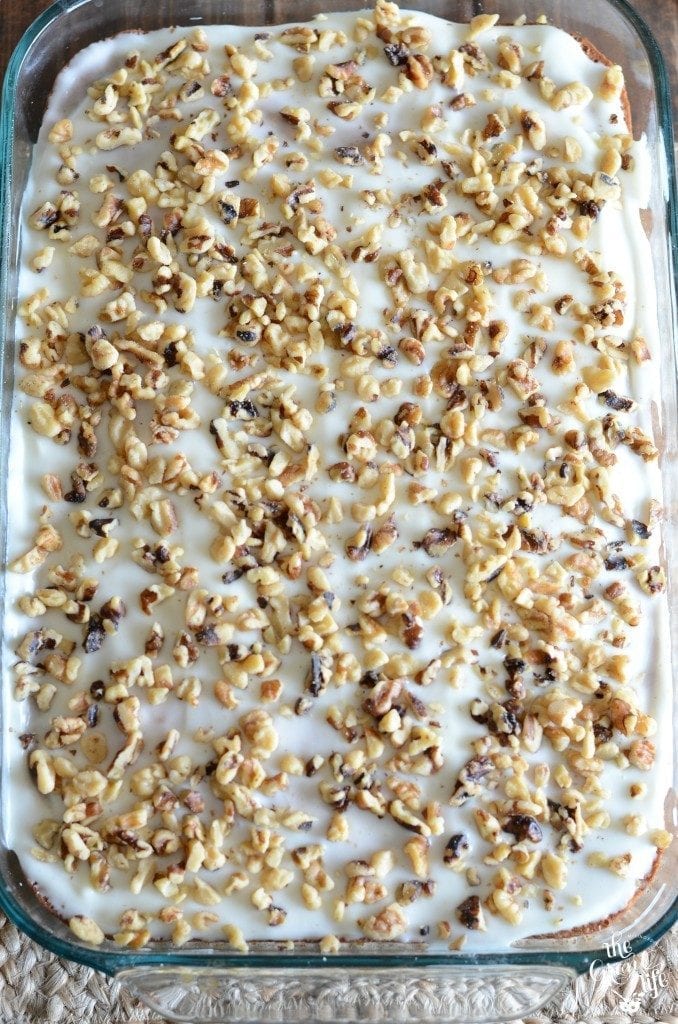 Chocolate peanut butter bacon cake – all of my favorite things combined!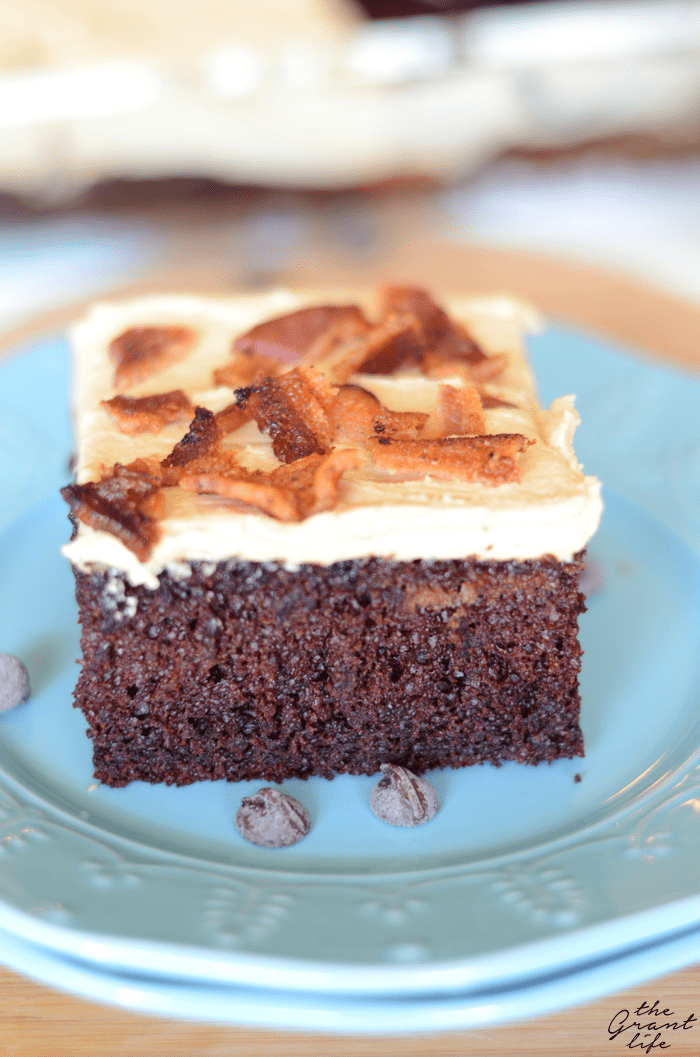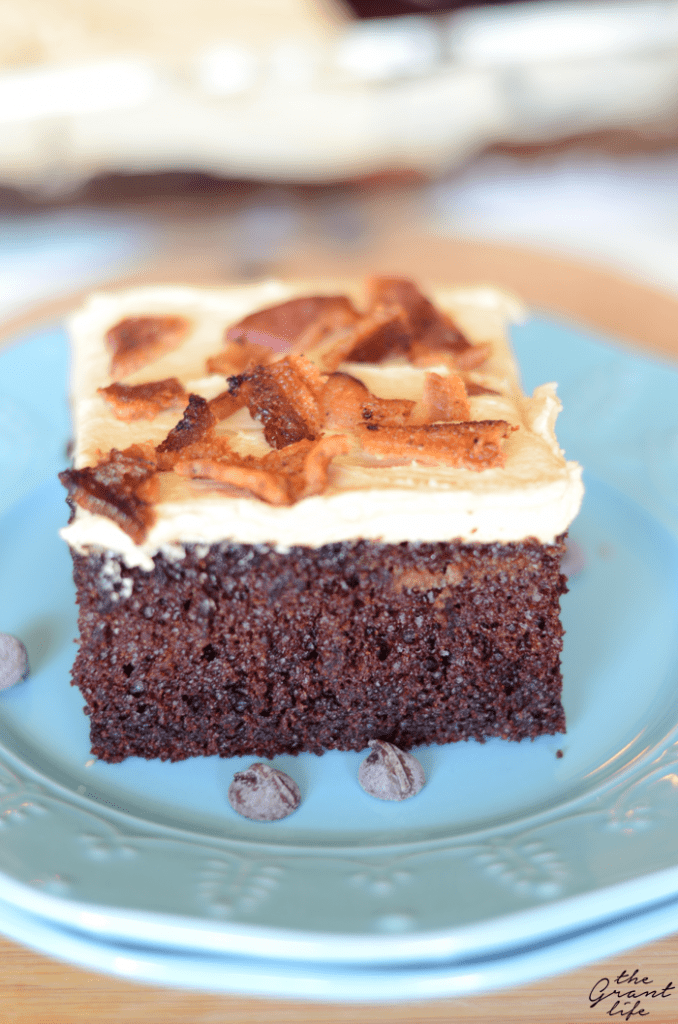 Salted caramel apple cake -it's fall in cake form!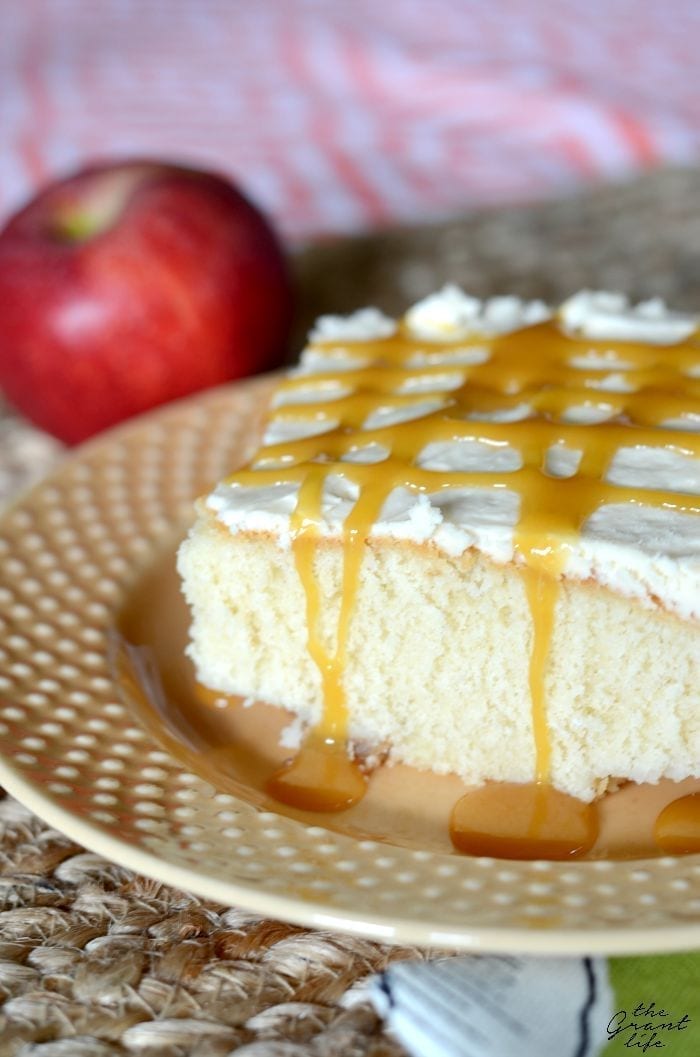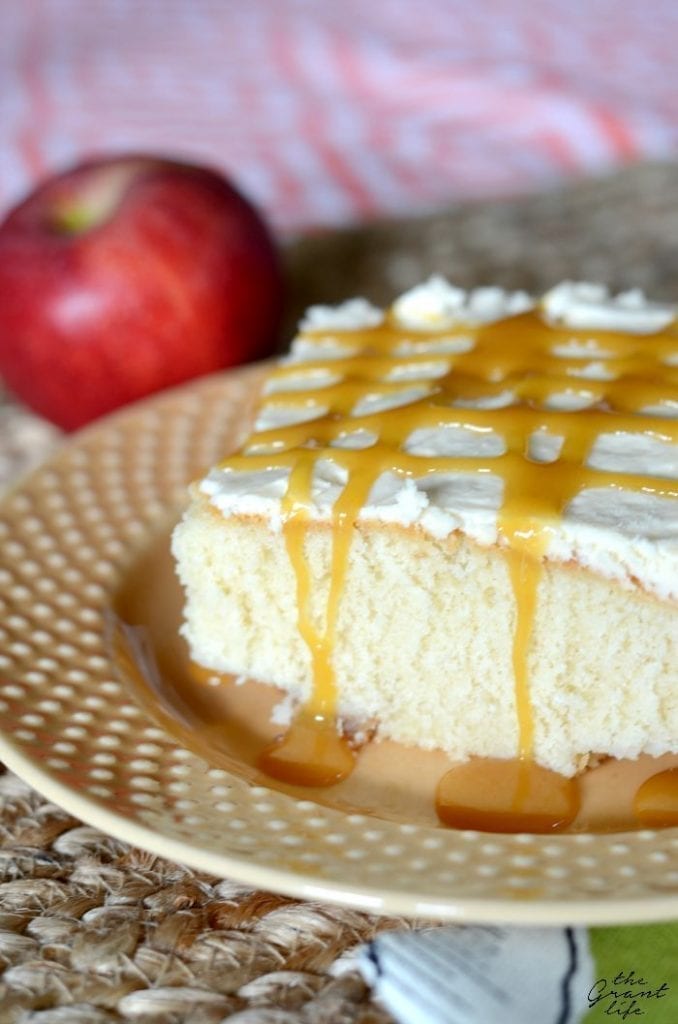 Also, check out these posts from my friends: