Move over pumpkin spice, it's time to get ready for caramel apple season! This Caramel Apple Sangria is the perfect way to celebrate fall, and it's so easy to make. Plus, it's perfect for gatherings with friends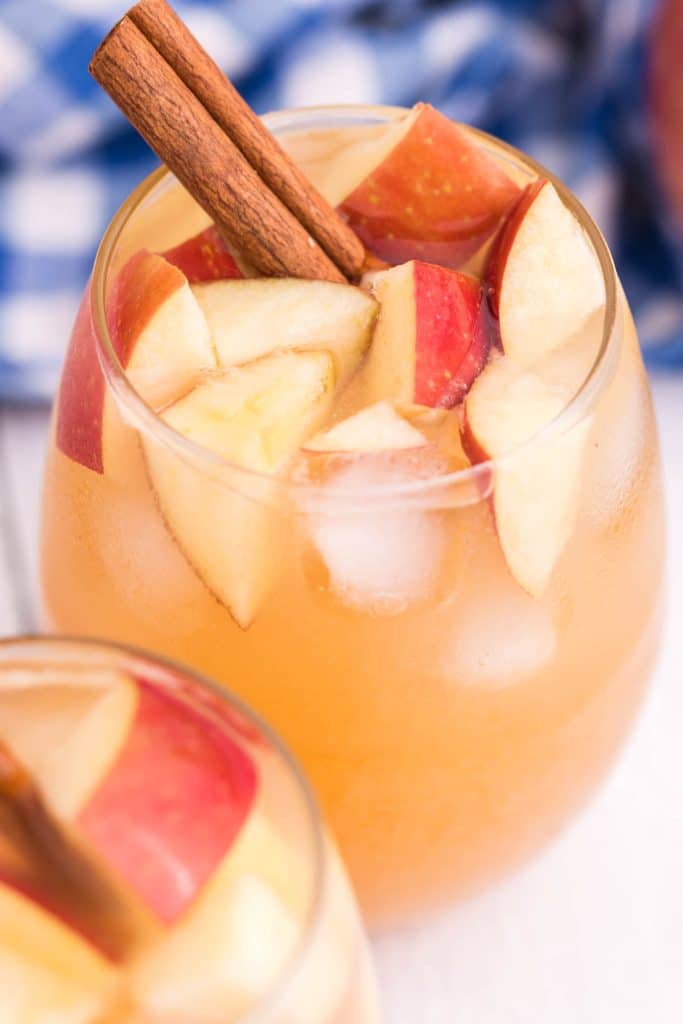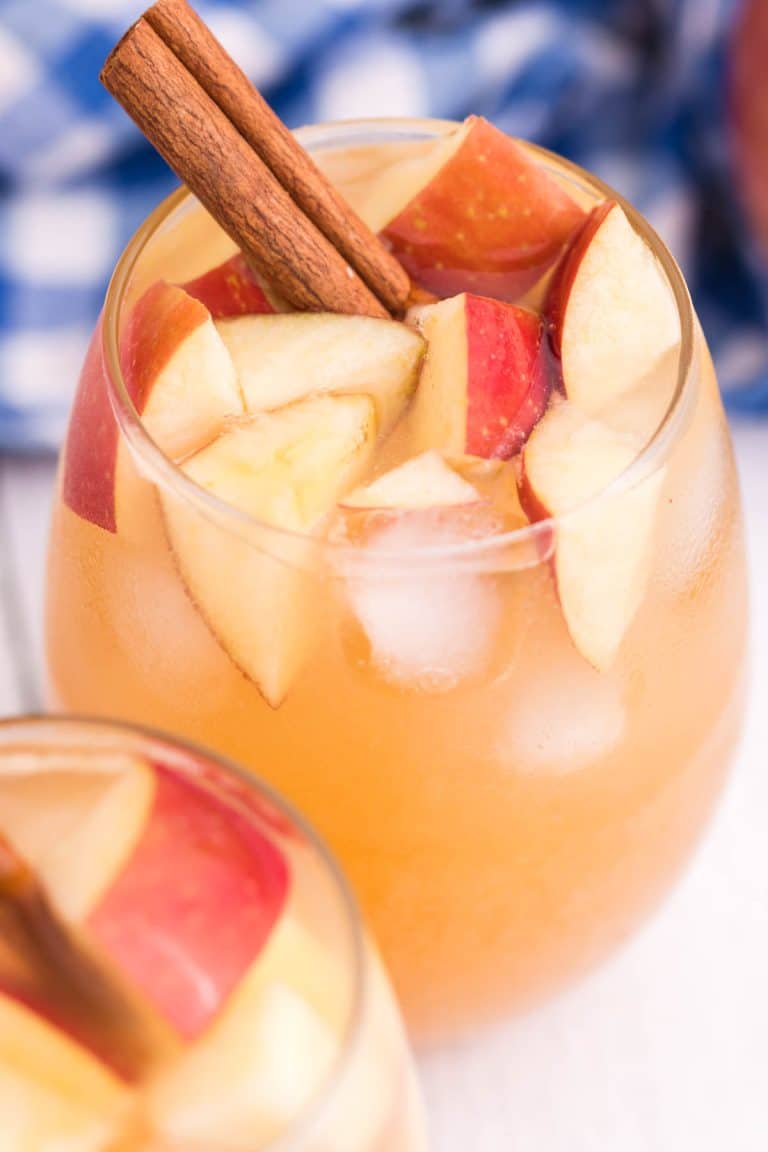 Ah, fall! It's such a wonderful time of year with the cooler weather and the holidays approaching. The flavors of fall are some of my favorites too. From pumpkin to apple to the warm flavors of chai, everything is just comforting and delicious. My homemade caramel apple sangria uses all the best flavors of fall and the result is an amazing drink perfect for sharing with friends.
What is A Caramel Apple Sangria
Caramel apple sangria is a delicious and easy-to-make fall cocktail. It combines the sweetness of caramel with the tartness of apples, and the result is a refreshing and festive drink.
It is a popular drink in the fall and winter months, when apples are in season. The drink can be made with any type of wine, but it is typically made with a sweet wine such as Moscato or Riesling. The apples are peeled and then sliced, before being soaked in the alcohol. For best results, let them soak overnight.
Caramel Apple Sangria Ingredients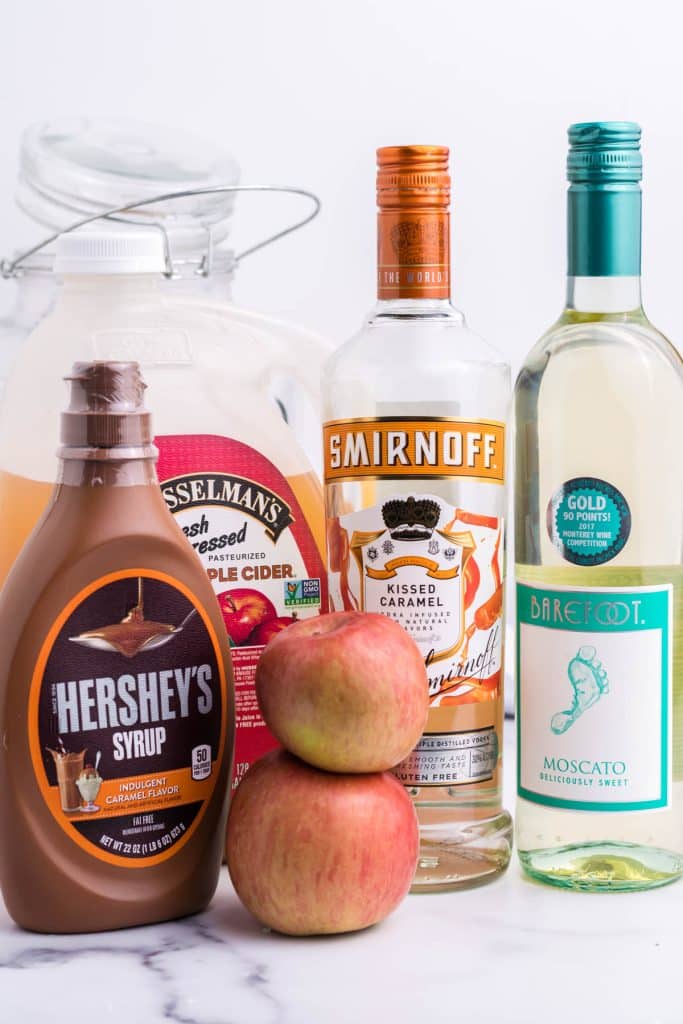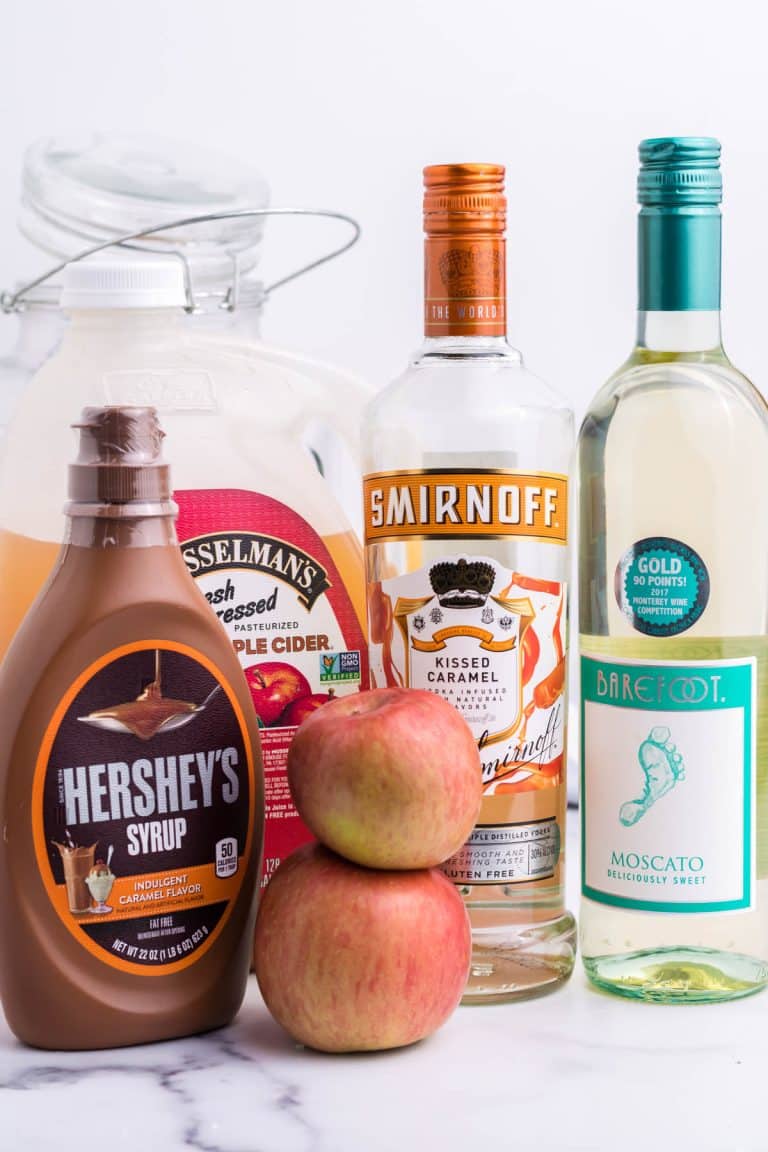 For this delicious fall drink, you'll only need a few simple ingredients. Here's what you'll need:
Apples– Make sure to dice your apples. I like to peel them, but you can leave the peels on if you prefer.
Caramel syrup– You can use a premade caramel syrup, or you can make your own Instant Pot Dulce de Leche to use.
Apple cider– Apple cider adds more apple flavor and is perfect for Fall. You can even make Apple Cider in the Instant Pot for a fresher option.
Wine– You will need a whole bottle of wine. You can use Moscato, Riesling, Sangria, or any wine you prefer.
Vodka– I used the Caramel Vodka to really bring out the caramel flavors. You could use regular vodka as well, but the flavor won't be as sweet.
How to Make A Caramel Apple Sangria
Follow the simple steps below for a delicious, boozy fall drink!
Step 1: Dice the Apples
Dice up your apples, wash them, and place them into a large pitcher.
Step 2: Add the Cider and Syrup
Next, add the caramel syrup and apple cider to the apples. Stir until the caramel is incorporated into the cider.
Step 3: Add the Booze
Add 1 cup of Vodka and the entire bottle of wine to the mixture. Mix everything well.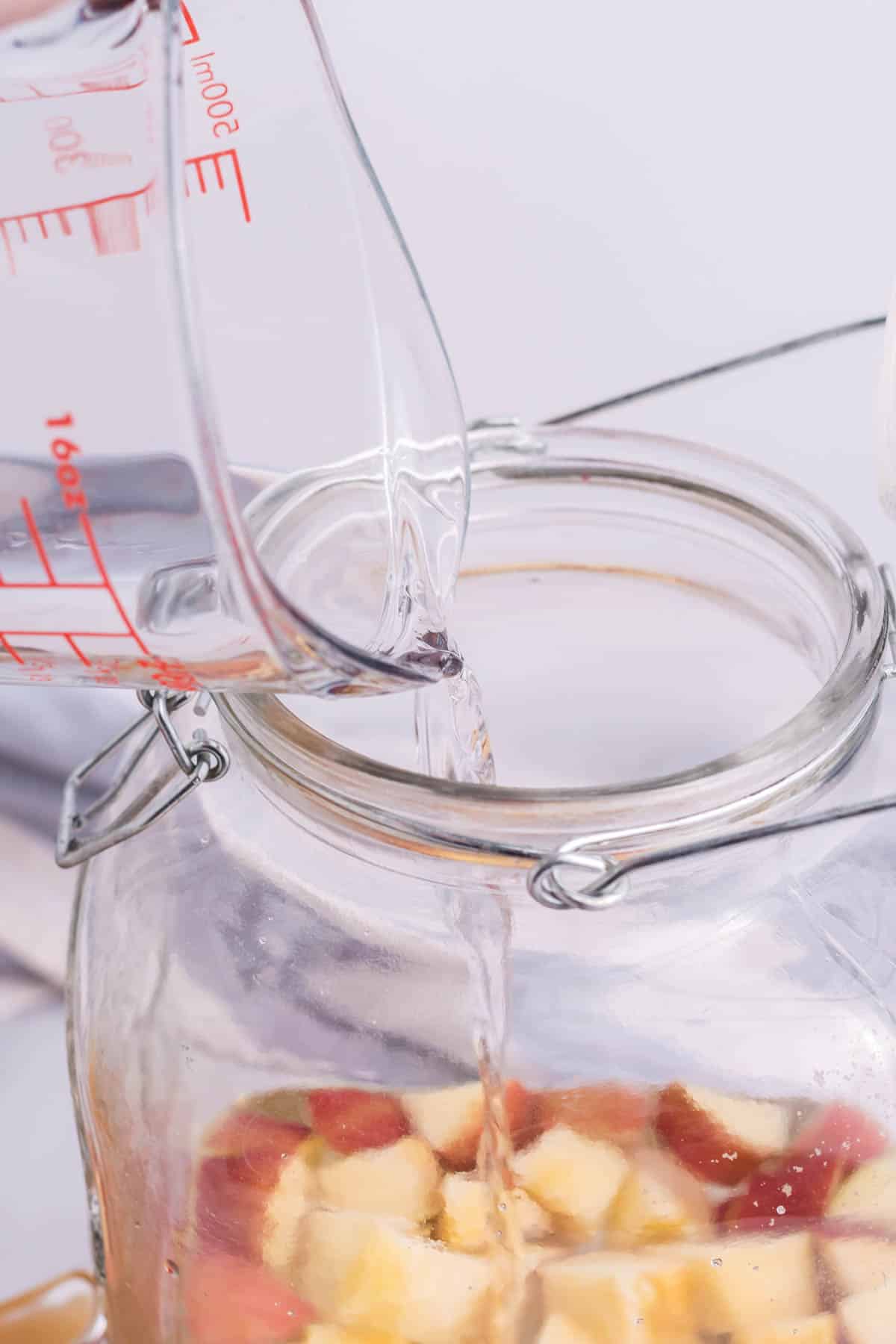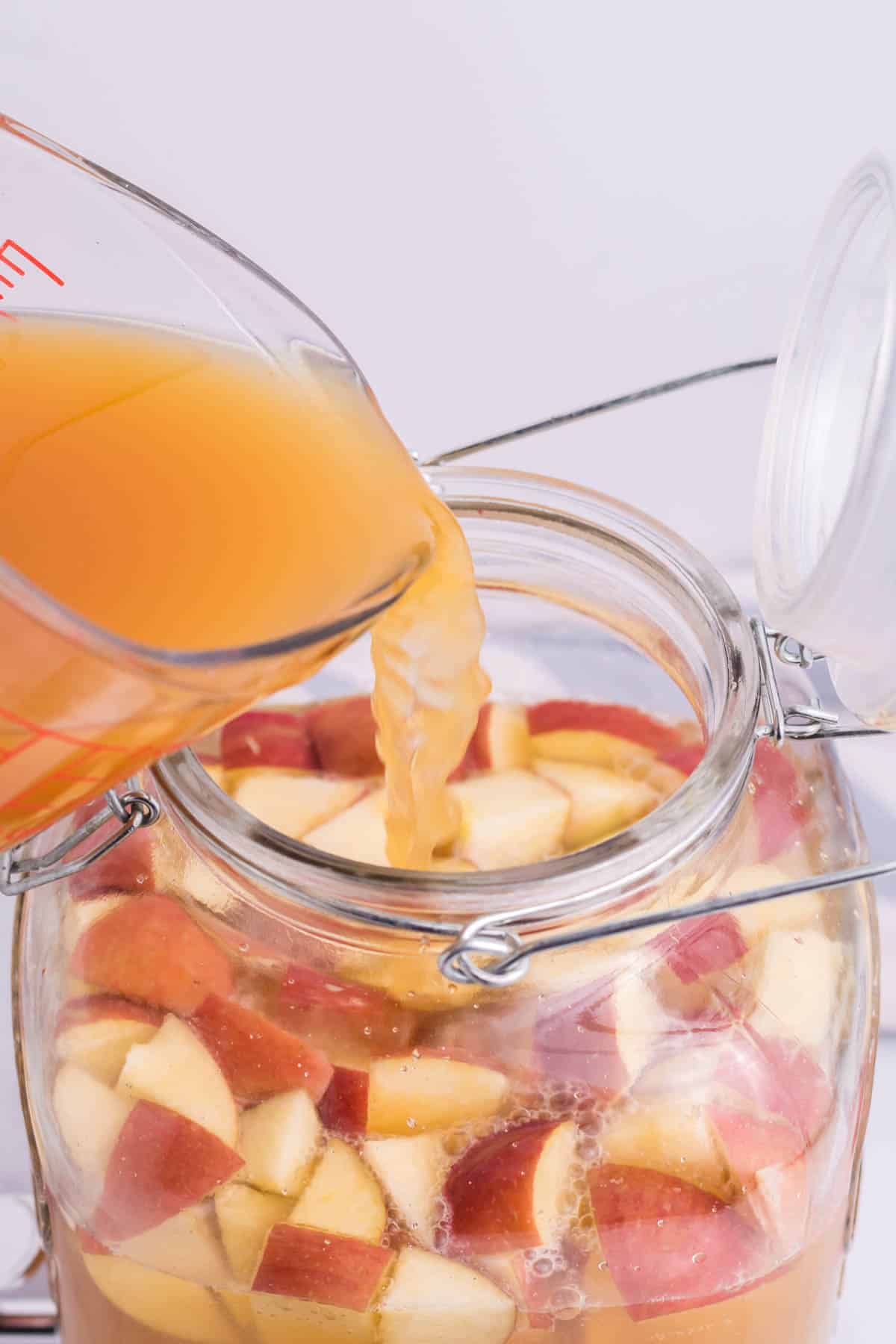 Step 4: Soak the Apples
Place the sangria in the refrigerator for 3-4 hours so the apples absorb the alcohol and the flavors can permeate the mixture. For best results, let it sit overnight.
Step 5: Mix and Serve
Once it is chilled, mix it one last time, serve, and enjoy!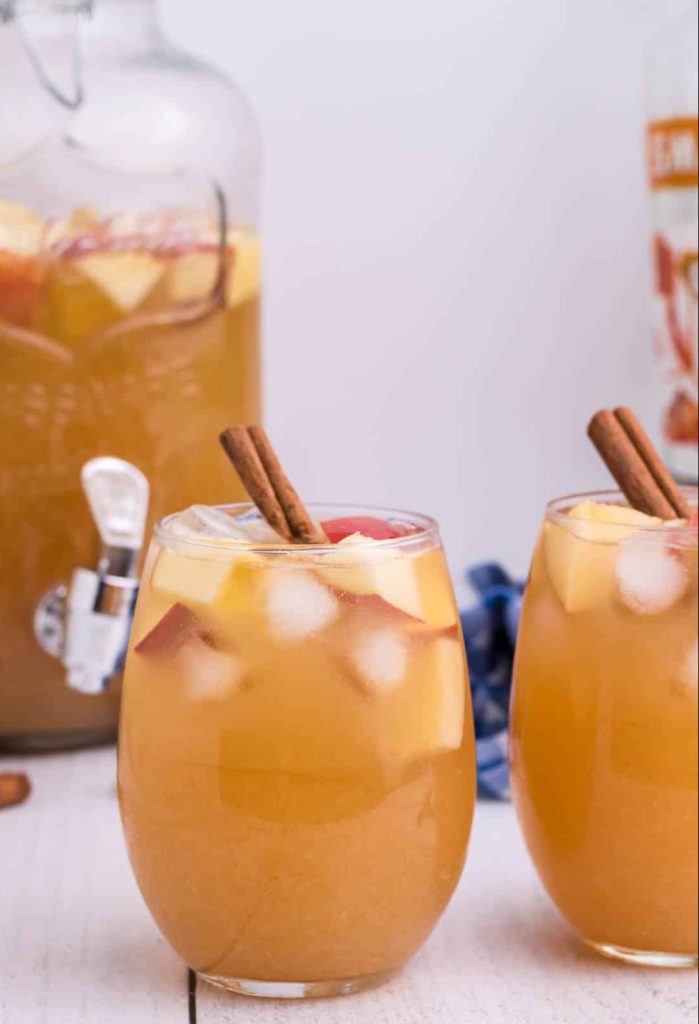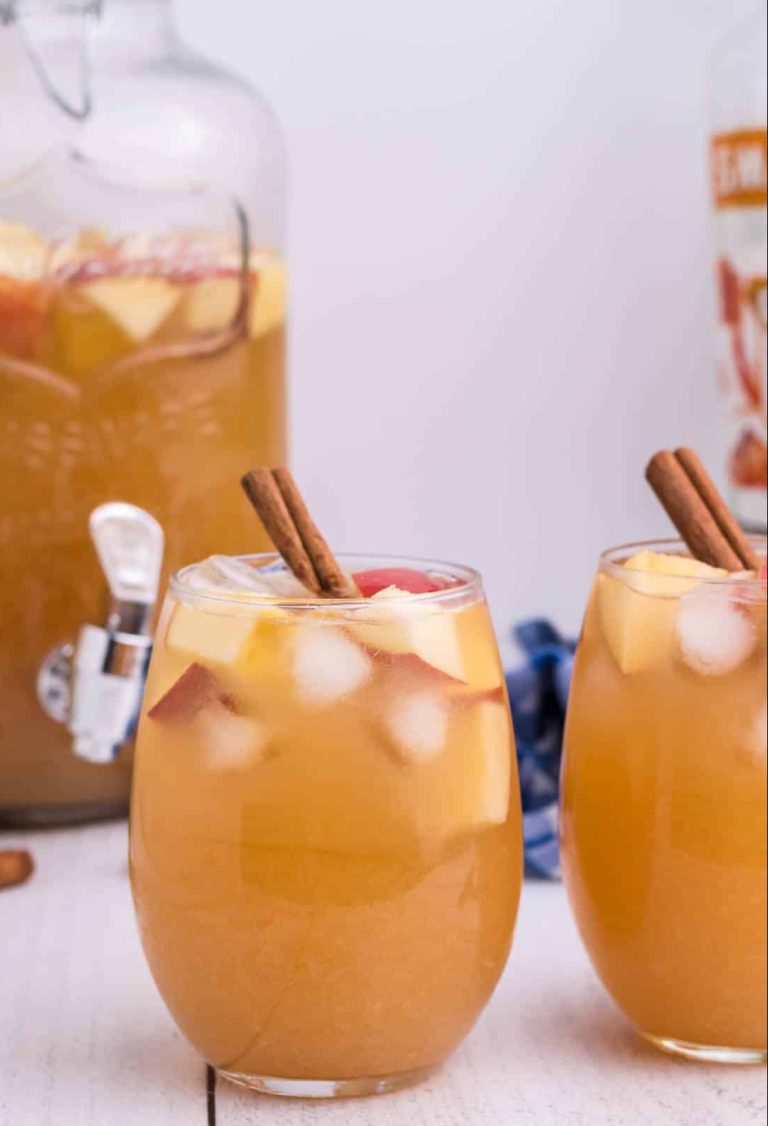 What Type of Apples Should I Use?
Any type of apple will work, but firmer varieties like Granny Smith or Honeycrisp are best so they don't turn to mush when you add them to the sangria.
Can I Make this Ahead of Time?
Yes, caramel apple sangria is actually best when made in advance so the flavors have time to mingle. Just be sure to cover your pitcher and put it in the refrigerator.
Fall Treats To Make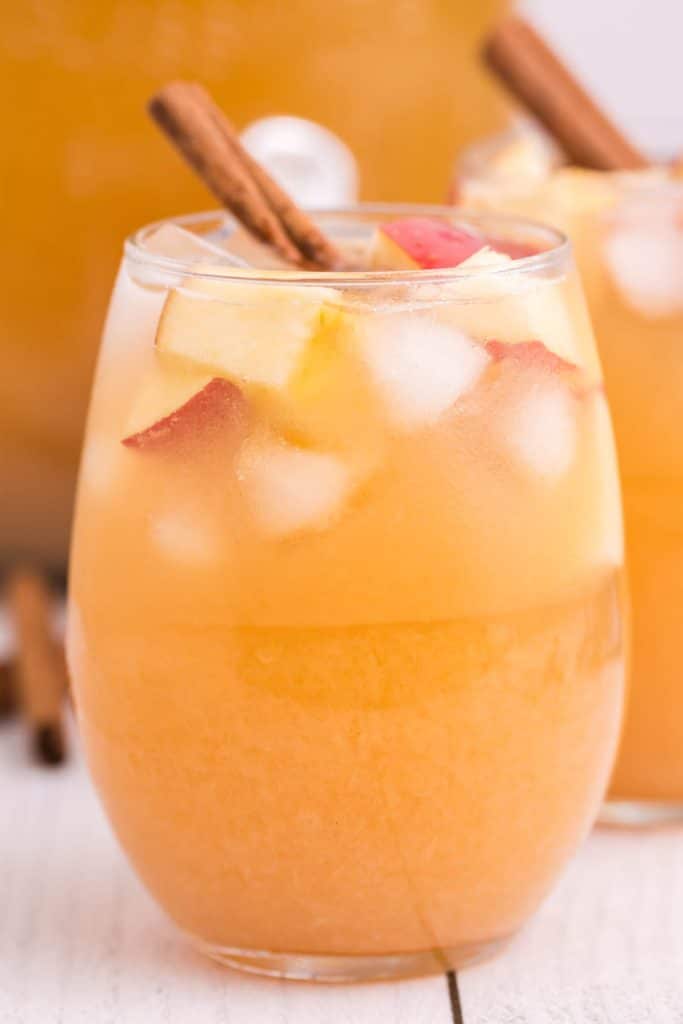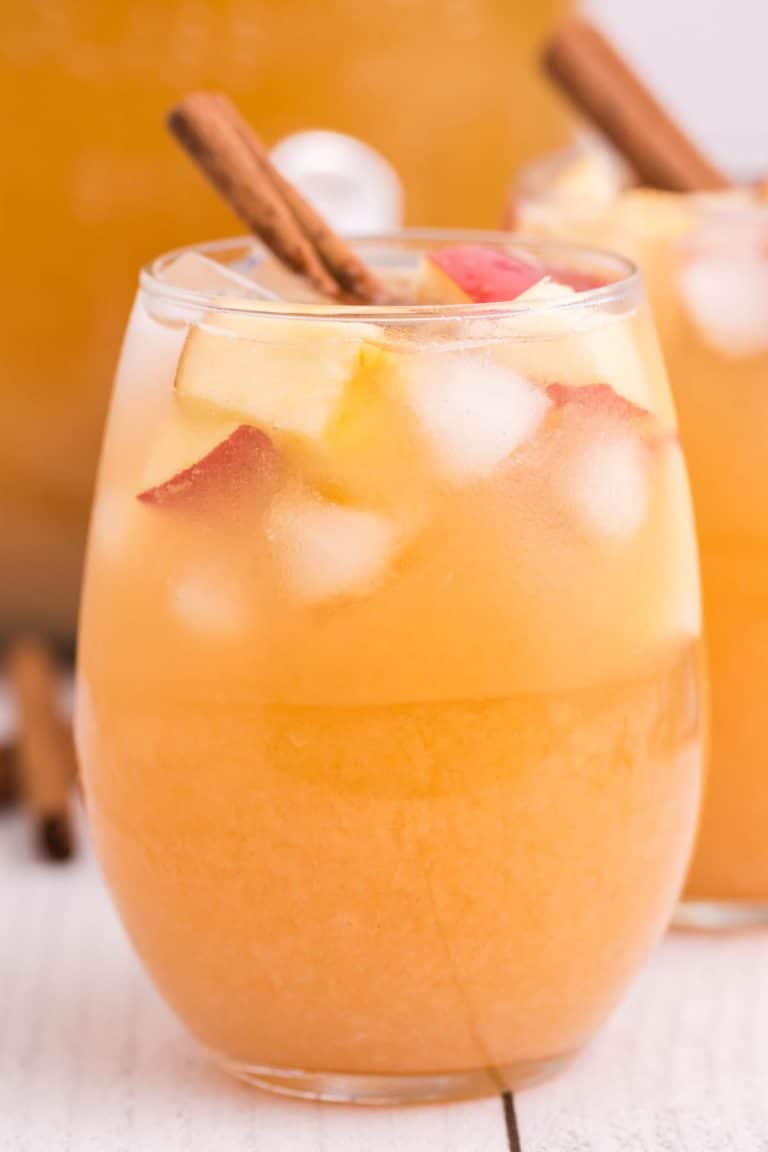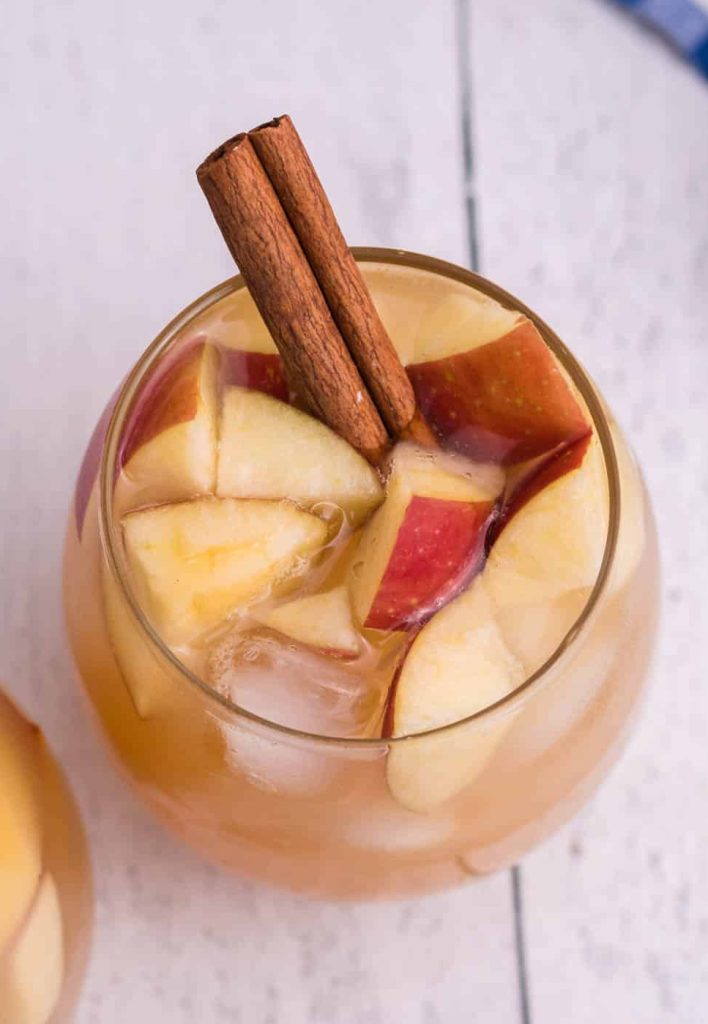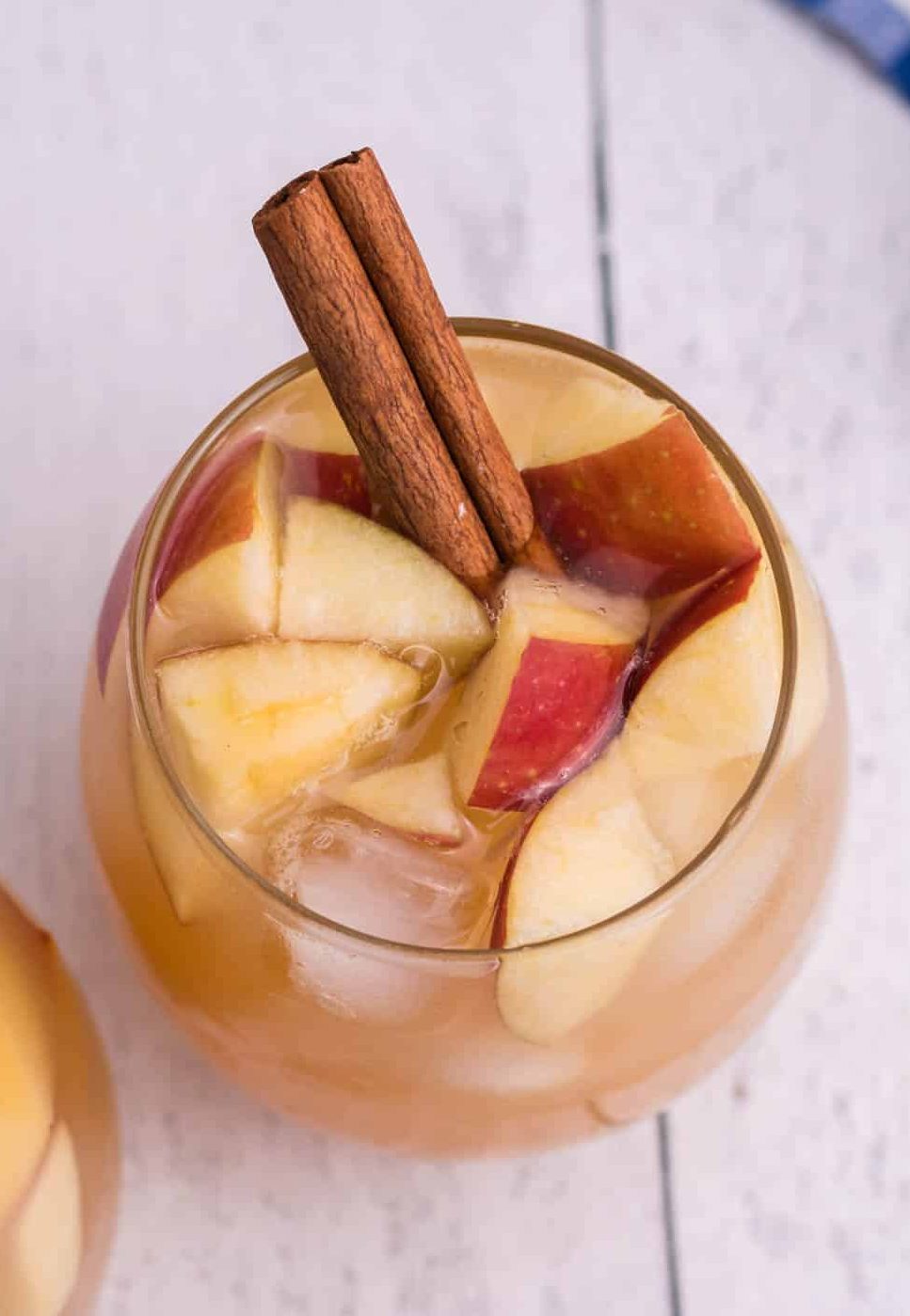 Is There a Non-alcoholic Version?
If you want to make a kid-friendly version of this drink, simply omit the wine and replace it with an equal amount of sparkling cider or ginger ale. Be sure to increase the amount of caramel syrup since there won't be any alcohol to balance it out.
How Long Will this Caramel Apple Sangria Keep?
This sangria will keep for up to 3 days in an airtight container in the refrigerator, after adding the apples and caramel sauce. Be sure to give it a good stir before serving.
Other Fall Drinks to Try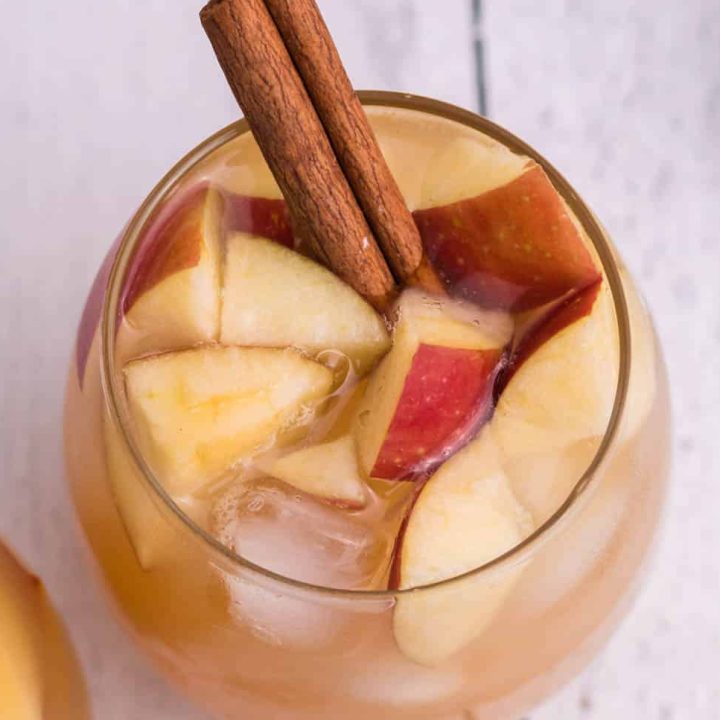 Caramel Apple Sangria
Total Time:
4 hours
5 minutes
Make the perfect fall drink to share with friends!
Ingredients
4-5 Apples- diced
¼ cup Caramel syrup
8 cups Apple cider- chilled
1 cup Caramel vodka
1 750mL bottle of White wine
Instructions
In a large pitcher, add in the diced apples.
Follow with the caramel syrup and apple cider.
Stir until the caramel is well incorporated into the cider.
Add in the vodka and bottle of wine.
Mix well and refrigerate for 3-4 hours.
Once chilled, mix one last time and serve.