Looking for something new at Starbucks?  Tired of the same drinks you've been ordering?  Maybe it's time to order something not on the menu. Check out these secret coffee house drink recipes!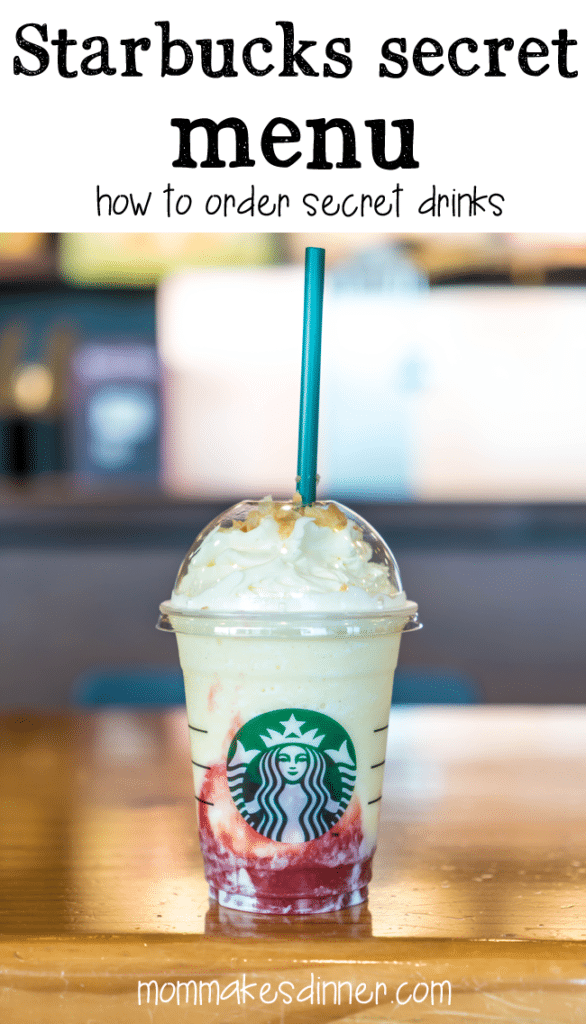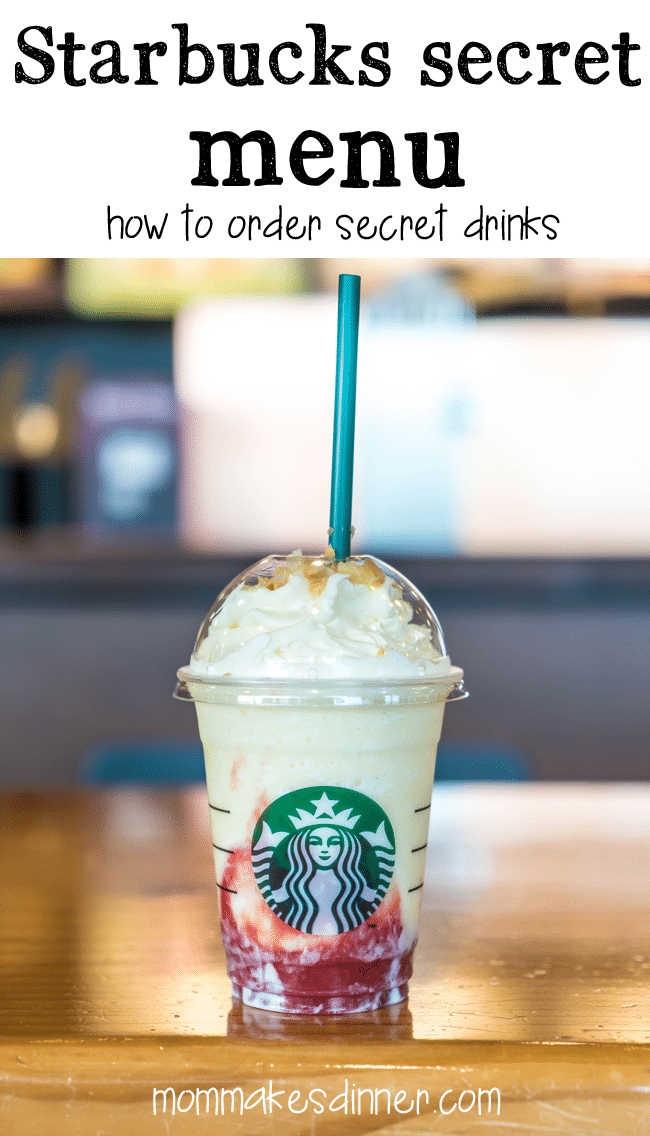 You may have heard someone talking about the "purple drink" or maybe you've seen the "pink drink" on Instagram.
Have you wondered how to get one? It all seems so secretive.
Not anymore, now it's simple! The key to getting these off menu items is knowing what to tell your barista when you order them.
Here are 7 secret Starbucks off menu items for you to try out! (And since I LOVE diy coffee drinks, I'm sharing how to make them at home as well!)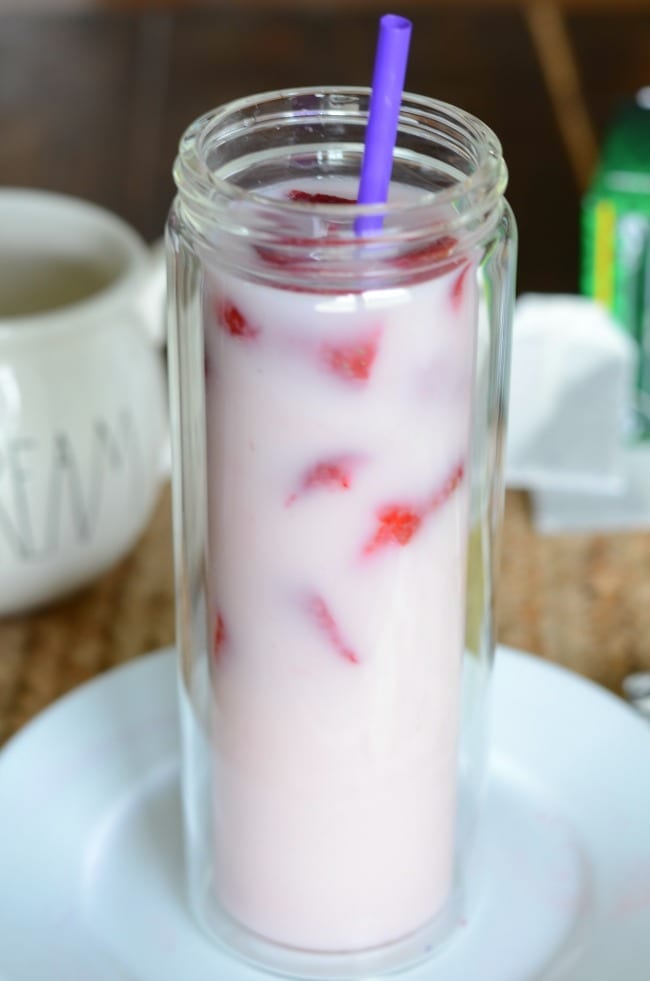 1. The Pink Drink
The pink drink has dominated Instagram as a popular summer drink and so pretty, too.
To order the pink drink, simply ask for a Strawberry Acai Refresher.
Ask the barista to make it with Coconut milk (instead of water) and add a few scoops of strawberries, blackberries, or both for extra yum!
You can also make the pink drink at home with a few common ingredients! I break down how to make this copycat coffee drink at home on the cheap.
Want a lower calorie version? Try the KETO PINK DRINK! It comes in at 4 carbs for the whole thing.
2. The Purple Drink
Just after the pink drink, the purple drink also gained instant popularity.
The purple drink is actually Passion Iced Tea made with Soymilk, vanilla syrup, and scoops of blackberries.
Try to have it with Coconut milk if you want a lighter lavender shade.
Don't worry – you can make this drink at home too! If you have passion tea on hand, you are half way there. Check out how to make the purple drink at home!
3. The Green Drink
Colored drinks are sought after and the green drink, not quite as pretty as its counterparts, is not just your ordinary iced green tea latte.
To order the green drink, ask for an iced black tea made with coconut milk then, add some matcha powder. Matcha powder turns the drink a vibrant green and the coconut milk tones it down a bit.
A few more colors and you'll have a rainbow of drinks to try at the coffee shop or make at home! This one is easy to make at home as well once you have matcha powder, green tea and coconut milk on hand. Here is an easy recipe on how to make the green drink at home.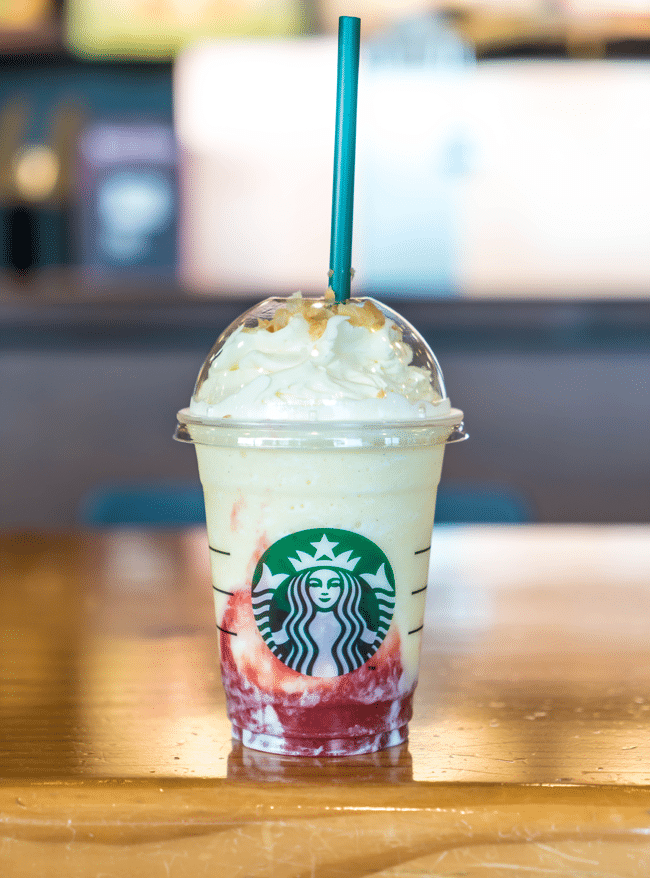 4. Raspberry Caramel Macchiato
If you're a fan of colored delicious drinks, this one is another charmer. I would never think to put the two flavors together, but they work so well!
Simply order a regular Caramel Macchiato and ask for raspberry syrup instead of vanilla.
Do that and you'll experience a completely different taste! You can also try this drink as an iced caramel macchiato with raspberry or even as a frappuccino!
5. Mermaid Frappuccino
Enough with the colored drinks, now let's get to the mythical characters.
For this one, get a Vanilla Bean Frappuccino, add freeze-dried whole blackberries, top with whipped cream and additional drizzle or matcha powder.
After that, line the cup with green mixed drizzle. You can probably ask the barista for a mermaid frappuccino and they will know what you are talking about. It has become a very popular drink recently!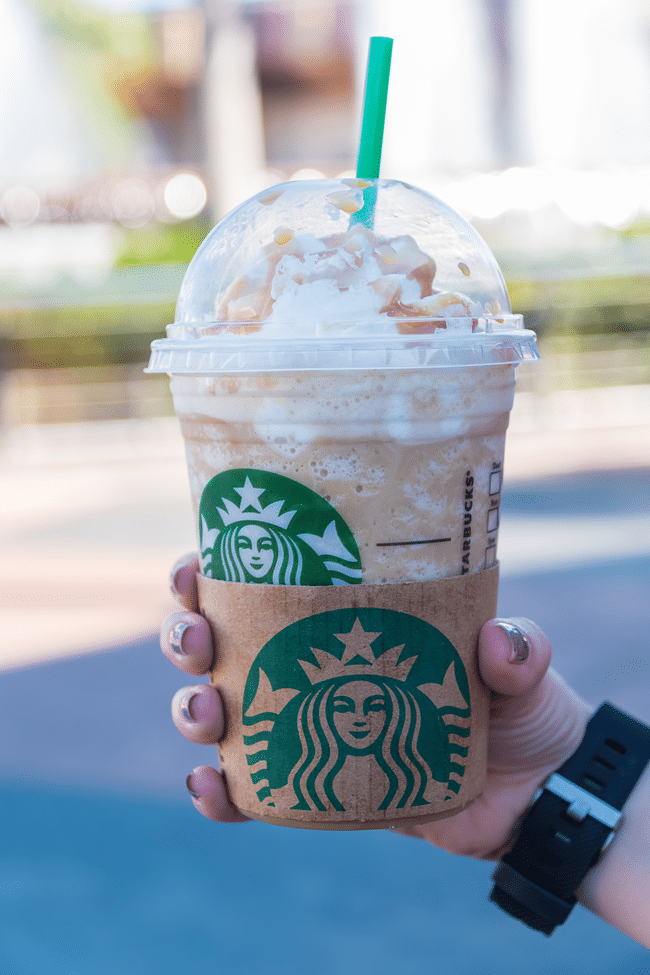 6. Cinnamon Dolce Smoothie
Craving for a smoothie? The Cinnamon Dolce Smoothie is definitely a great choice!
You can get it by ordering a Chocolate smoothie and asking for Cinnamon Dolce syrup. Add 3 scoops of vanilla bean and you're good to go!
This is very similar to a horchata frappuccino and a cinnamon dolce latte. If you have homemade cinnamon dolce syrup on hand, this secret menu drink is super easy to make at home!
7. Passion Coldbuster Tea
Last but definitely not the least on our list is the Passion Coldbuster Tea. If you're sick and you need some TLC, this tea is definitely worth every penny.
Simply order a Venti tea with a bag of Passion Tango tea and one bag of Emperor's cloud and mist.
Get a half steamed lemonade and half boiling water. Add a bit of honey and you've got yourself a drink to make you feel better.  It's said to help with sore throat and sinus issues.
DIY coffee drinks
There you have it! The next time you head to Starbucks, you'll have a whole new arsenal of drinks to try. And since I love DIY coffee drinks that you can make at home, check out these other great Starbucks copycats: