I really hate making cookies. It's like when I make them they have to be eaten. In mass quantities. Because when I make cookies I don't just make a couple. I make a couple dozen. And they just beg to be eaten. These toasted coconut white chocolate macadamia cookies? It's like they were calling my name and asking me to put them out of their misery. In my mouth.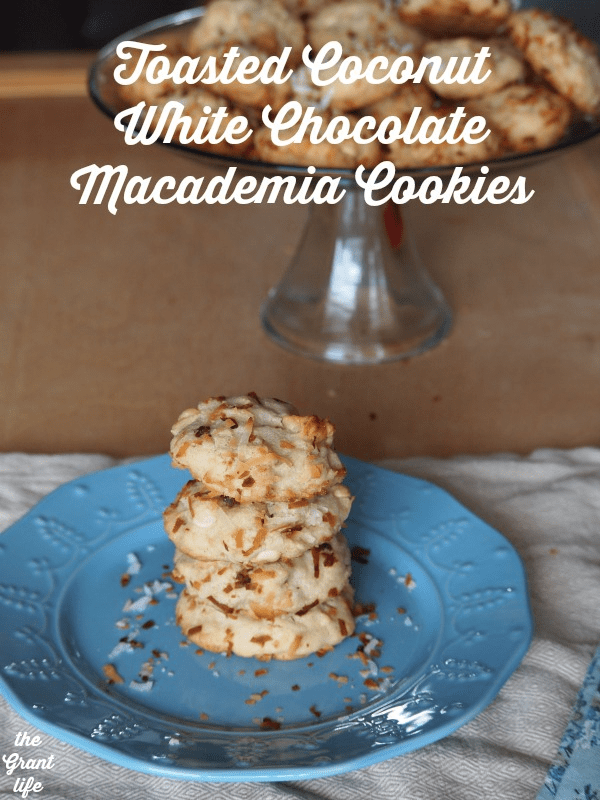 And I totally lied. I love making cookies. I just lack the willpower to not eat 6 of them during the day. And that doesn't include the half a pound of cookie dough before they were baked. Cookie dough is my weakness and since I love it so much I pretend it doesn't have calories. [Makes sense, right?].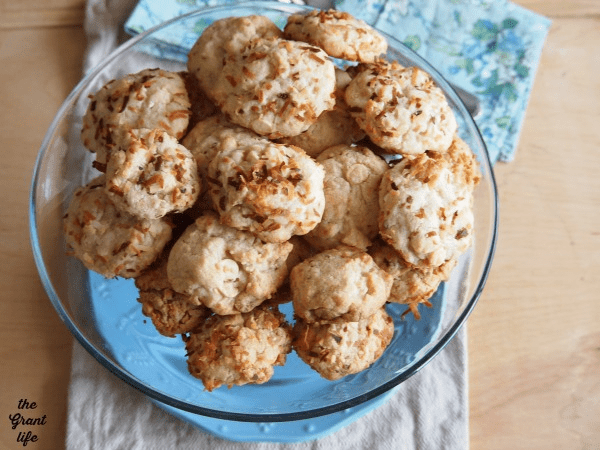 Cookies are also great for attracting kids over to you. As soon as I turn on my mixer Ryley is asking if she can help and/or lick the spoon. After they bake it's hard to keep little fingers away from the warm cookies. Heck, it's hard for ME to keep my big fingers away.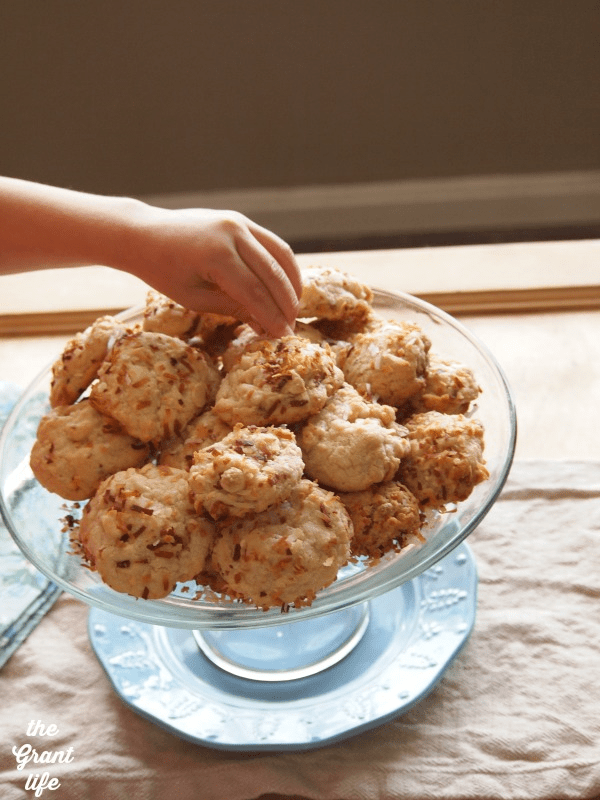 But I did the responsible thing and bagged up more then half of these cookies and brought them to church. The recipe makes almost 5 dozen so there were plenty of cookies for everyone. [Im sure there would have been more if Ryley and I hadn't gotten to the dough first. Oops.]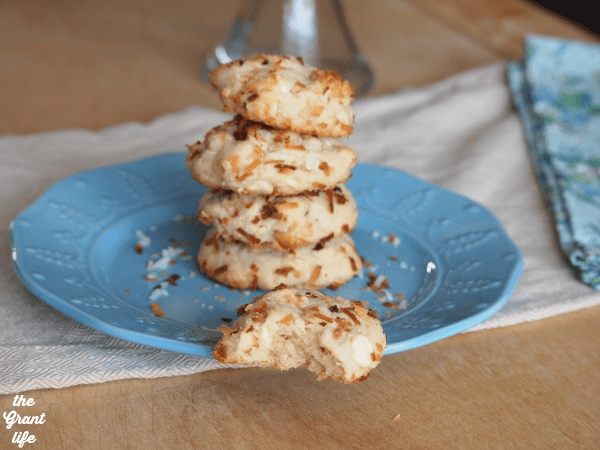 So this is your cookie warning – unless you have a few people to share these toasted coconut white chocolate macadamia cookies with, half the recipe. If you just like cookies [or the dough] don't half them. Ryley and I promise we won't tell. We swear on our licked clean spatulas.
Be sure to check out these other great cookie recipes: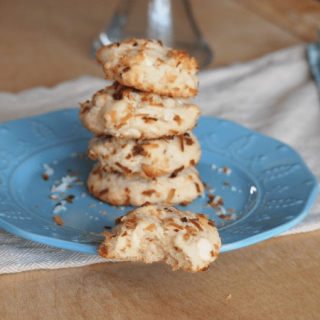 White Chocolate Macademia Cookies
Ingredients
1 cup butter, softened
1 1/2 cups sugar
1/2 cup brown sugar, packed
2 eggs
1 1/2 teaspoons vanilla extract
3 cups flour
1 teaspoon salt
1/2 teaspoon baking soda
2 cups white chocolate chips
1 1/2 cups Macadamia nuts, chopped
2 cups toasted coconut (see notes)
Instructions
Preheat oven to 350.
Cream the butter and both of the sugars together.
Add the eggs, one at a time, beating in between.
Add the vanilla extract. Mix well.
Mix together all the dry ingredients in a separate bowl.
Slowly add the dry ingredients to the wet ones. Mix until combined.
Add the white chocolate chips, macadamia nuts and 1/2 cup of the toasted coconut.
Scoop out a tablespoon of the cookie dough and roll it in the remaining toasted coconut.
Place the scoops on a cookie sheet with silicone baking sheet.
Bake for 10-13 minutes, or until the edges are golden brown.
Remove and let cool.
Enjoy!
Notes
Line a cookie sheet with a silicone baking sheet and spread out 2 cups of sweetened coconut. Toast it in the oven at 400 degrees for a few minutes, until the edges start to turn brown. Remove and enjoy!