The other day Ryon told me that he wished I would do more holiday baking. After I picked my jaw up from the ground, I reminded him of the mint brownie brittle, the peppermint cheesecake and the Reese's brownies that he ate the previous weeks. He just smiled. I had already planned on baking more anyways despite his subtle hint for more sweets. One of the easy homemade recipes that I had planned on making were these gingerbread blossoms. [Its like a peanut butter blossom but more Christmas-y!]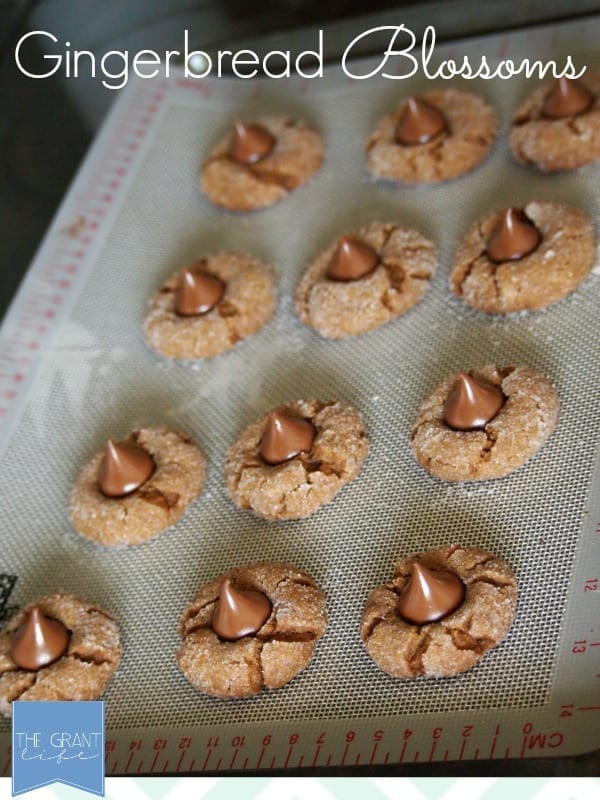 I bought two silicone baking sheets from Zulily last month and they are awesome! I told my mom they are the best thing to happen to my cookies, and I might have been slightly dramatic. Only slightly because these things rock! They are nonstick and help evenly bake the cookies. Too cool, right? Yea, they are totally my new favorite kitchen tool. These gingerbread blossoms are only the second cookie I have baked on them, but I plan on making many many more in the future. [You're welcome husband.]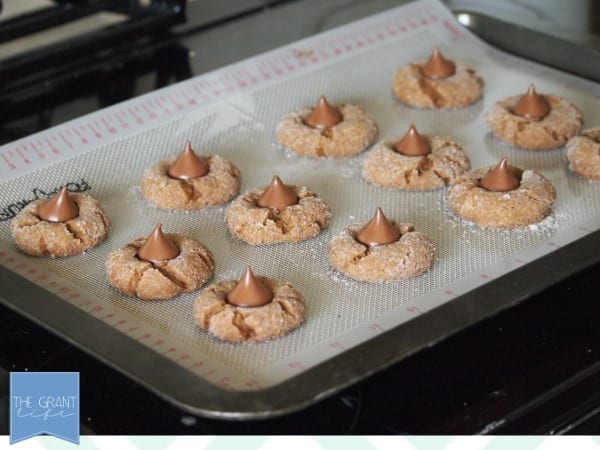 I have another secret – I cheated making these gingerbread blossoms. I was all set to make homemade gingerbread cookies but I needed to buy one of the spices for them first. When I went to the grocery store – they didn't have the spice I was looking for! [I can't even remember which one it was now.] So these are semi-homemade gingerbread blossoms. But still oh so delicious! To make your own you will need:
1 bag of gingerbread cookie mix [ plus ingredients on the bag, an egg, butter and water.]
1 cup of sugar, in a bowl
Hershey kisses, unwrapped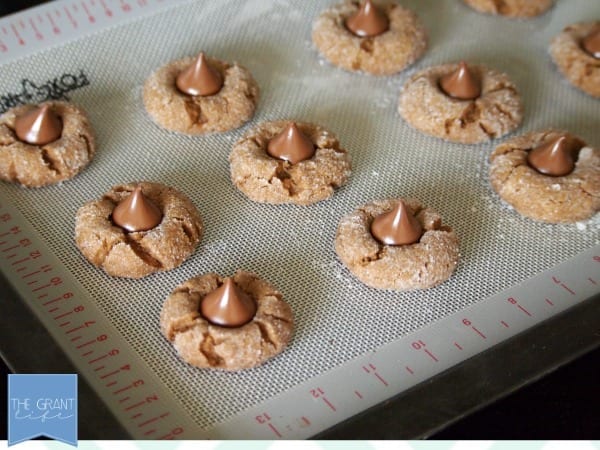 Make the cookies according to the bag. [Which is mix everything together.] Roll your dough into 1 – 2 inch round balls and then coat them in sugar. Put them on your cookie sheet [or your silicone baking sheet – woohoo!] and gently press down on them. I just flatten my slightly so the Hershey kiss will sit better. When they come out of the oven immediately add a Hershey kiss so that it can start to get all melty and ooey gooey. Let cool for a few minutes.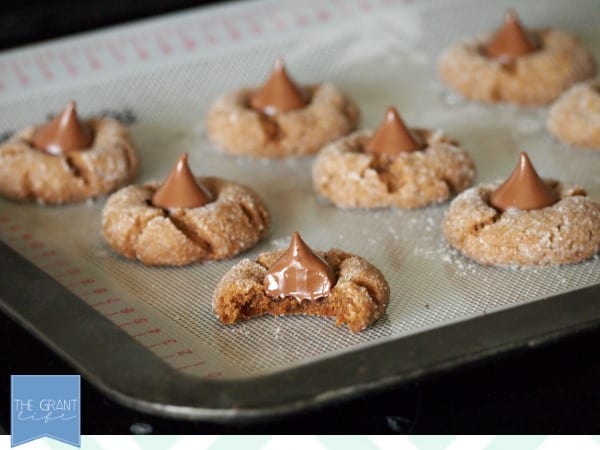 Like the peanut butter blossoms, these are best if they are eaten warm. [In my opinion.] The gingerbread is chewy and the chocolate is melty and its just like Christmas cookie heaven. I made these and they were gone within a few days. I helped quite a bit. So did the kids. I made a double batch of these so they were all over the counters cooling and they would run into the kitchen, grab two and run out. Ryley would grab one for herself and one for Avery too. Then they would switch and he would come in and grab two and scurry out of the kitchen. It was too cute and they were quiet! Mom win.
Want more Christmas-y recipes? Check out:
And if you want even MORE recipes, sign up for our emails!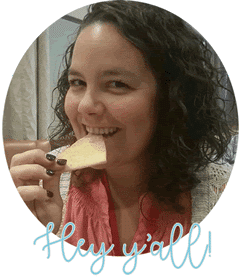 Hey y'all!I'm Kelley. I'm a recipe making, picture taking, coffee drinking momma to 3 crazy kiddos. Join me as I share our family favorite dinners and my copycat coffee drinks too!