Summer is in full swing and that means hot days and thirst quenching drinks. If you are looking for a refreshing drink to cool down with, this Starbucks Strawberry Refresher is the perfect option.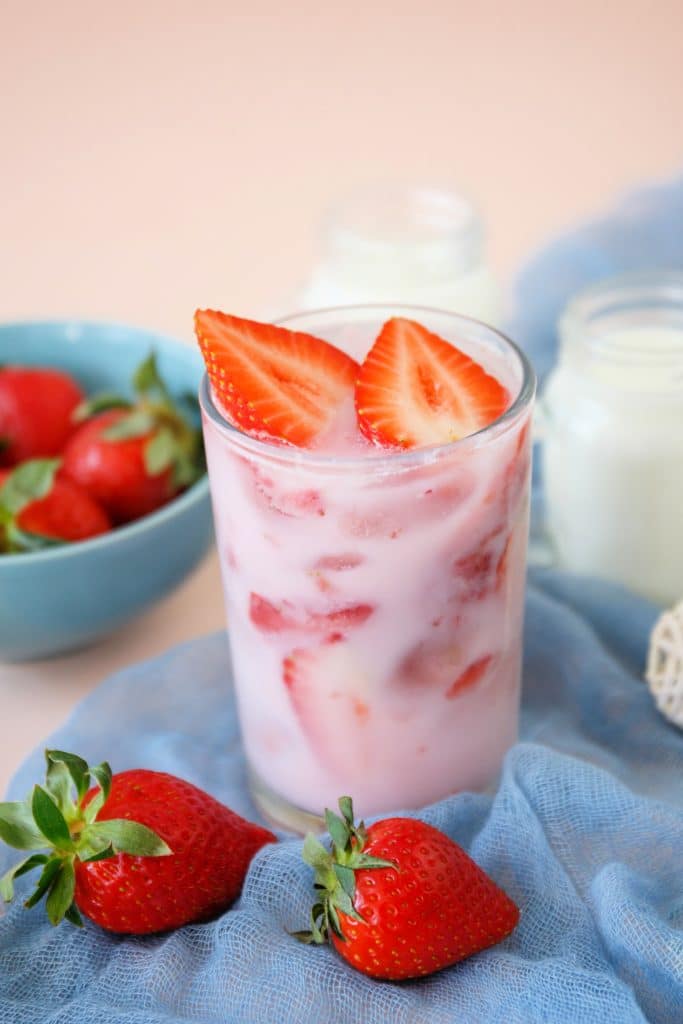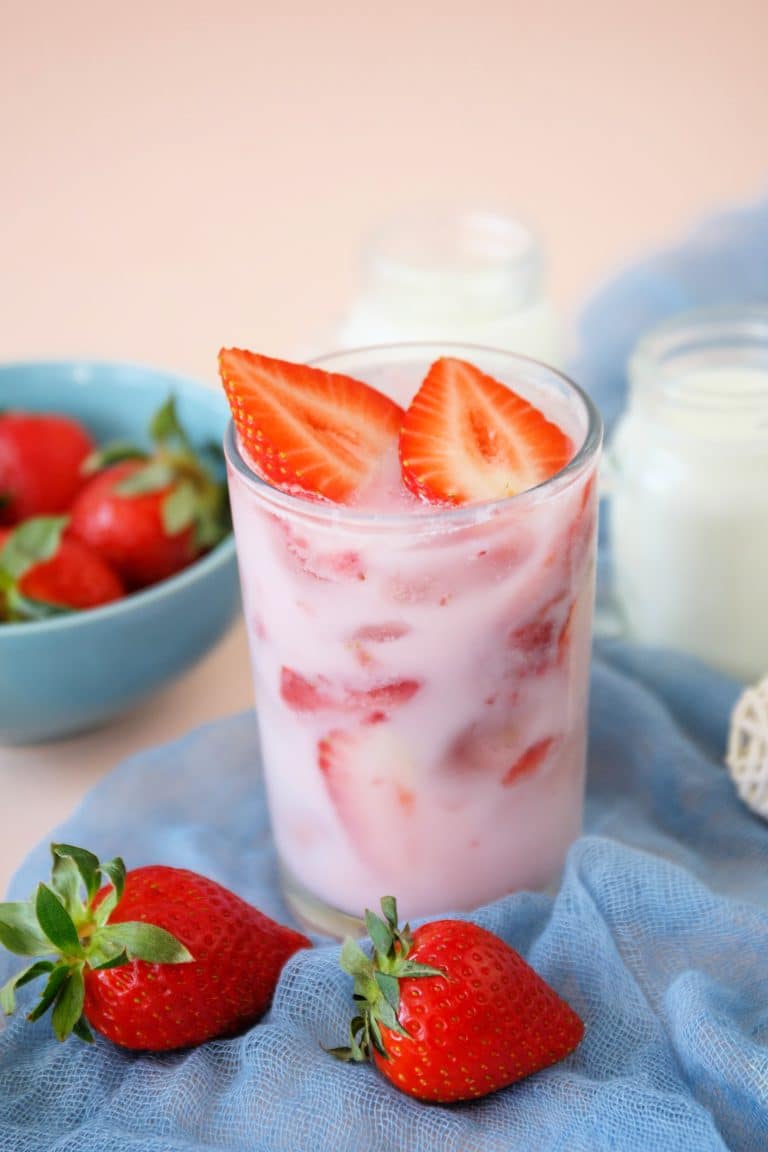 As much as I love stopping at the 'bucks for a drink – it's cheaper to make them at home. Most of my copycat Starbucks drinks are simple to make too! You probably spend more time waiting in line at the drive thru than making one at home. This strawberry refresher is just one example of how easy it is to make a copycat coffee house drink at home in no time!
What is a Starbucks Strawberry Refresher?
A Starbucks Strawberry Refresher is a delicious and refreshing drink that is perfect for any time of day. Made with frozen strawberries, it is a great way to enjoy the fruit without all the calories.
Starbucks also adds a special blend of spices to give the drink an extra zing. The result is a refreshing and flavor-packed drink that is perfect for hot summer days or cold winter nights. Whether you are looking for a quick pick-me-up or a relaxing treat, Starbucks Strawberry Refresher is sure to hit the spot.
Strawberry Refresher Ingredients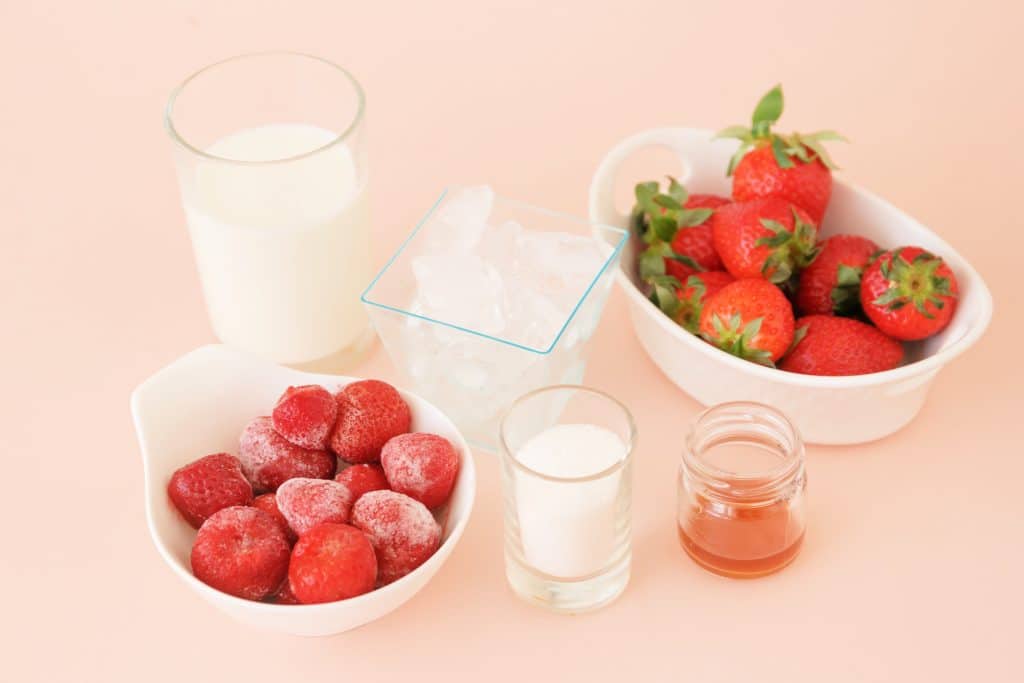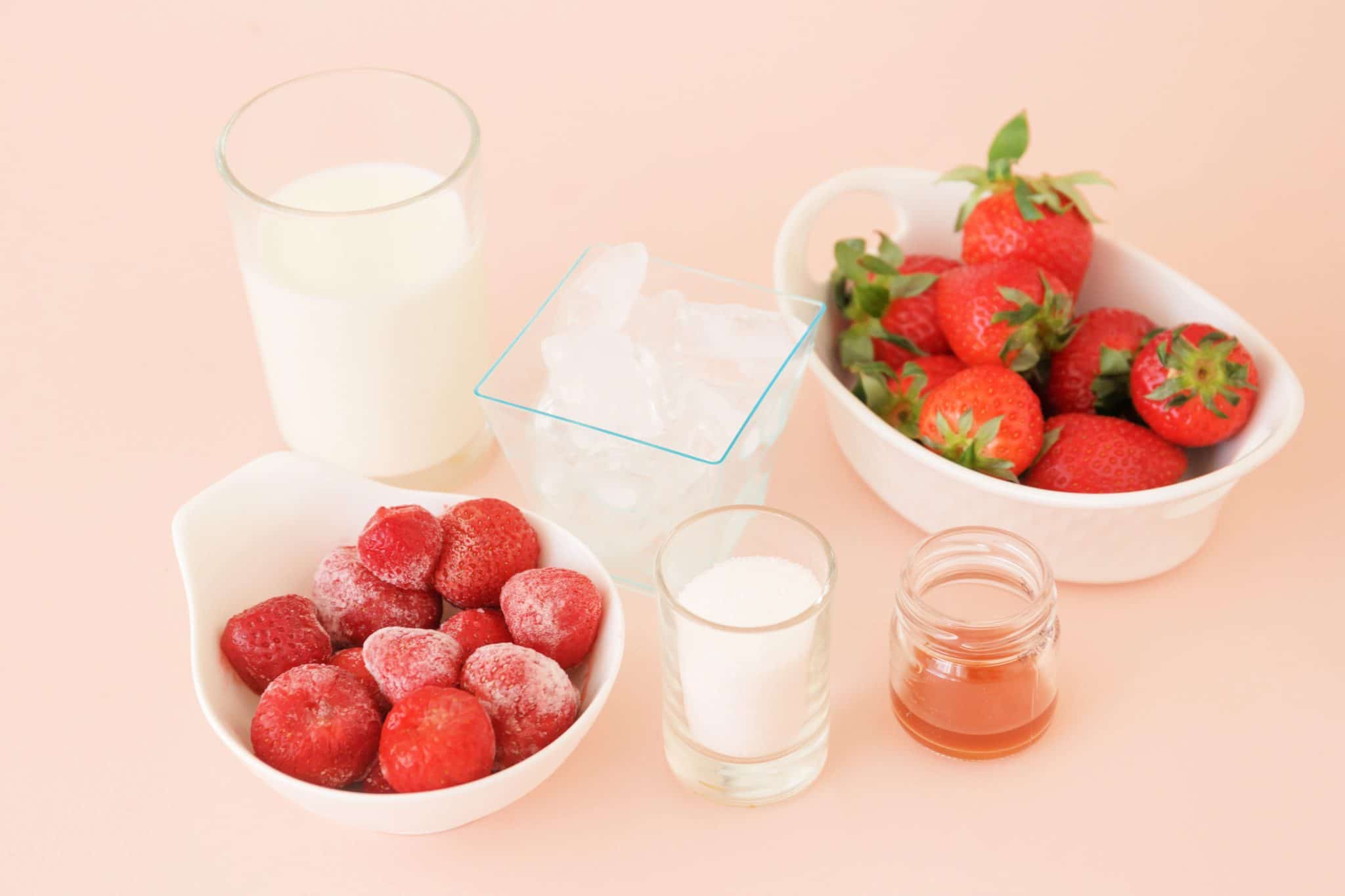 The best part about this recipe is that you won't really need many ingredients to have a cool refreshing drink. Here's what you'll need:
Strawberries– For this recipe, I used frozen strawberries. You could use fresh strawberries if you choose.
Coconut milk– With coconut milk, you can expect the milk to have a slight coconut flavor, but not too much.
Sugar– You'll want to use granulated sugar to add a sweet flavor to your drink.
Vanilla– I used pure vanilla extract for this recipe, but you could use imitation vanilla extract to add flavor if that's all you have.
Ice– Ice is what makes this drink cool and refreshing.
How to Make a Strawberry Refresher
You can have a delicious Starbucks strawberry refresher whipped up in about 5-minutes. Follow the steps below!
Step 1: Add Sweetness to the Strawberries
First, add 1 ½ cups of frozen strawberries to a mixing bowl. Then, add the sugar and vanilla extract.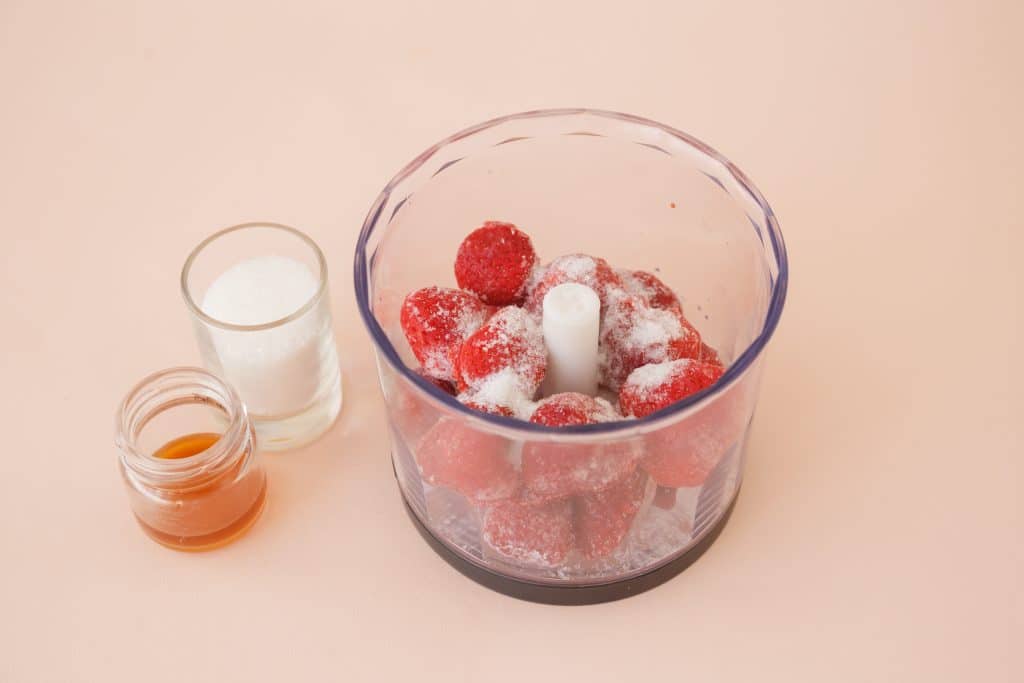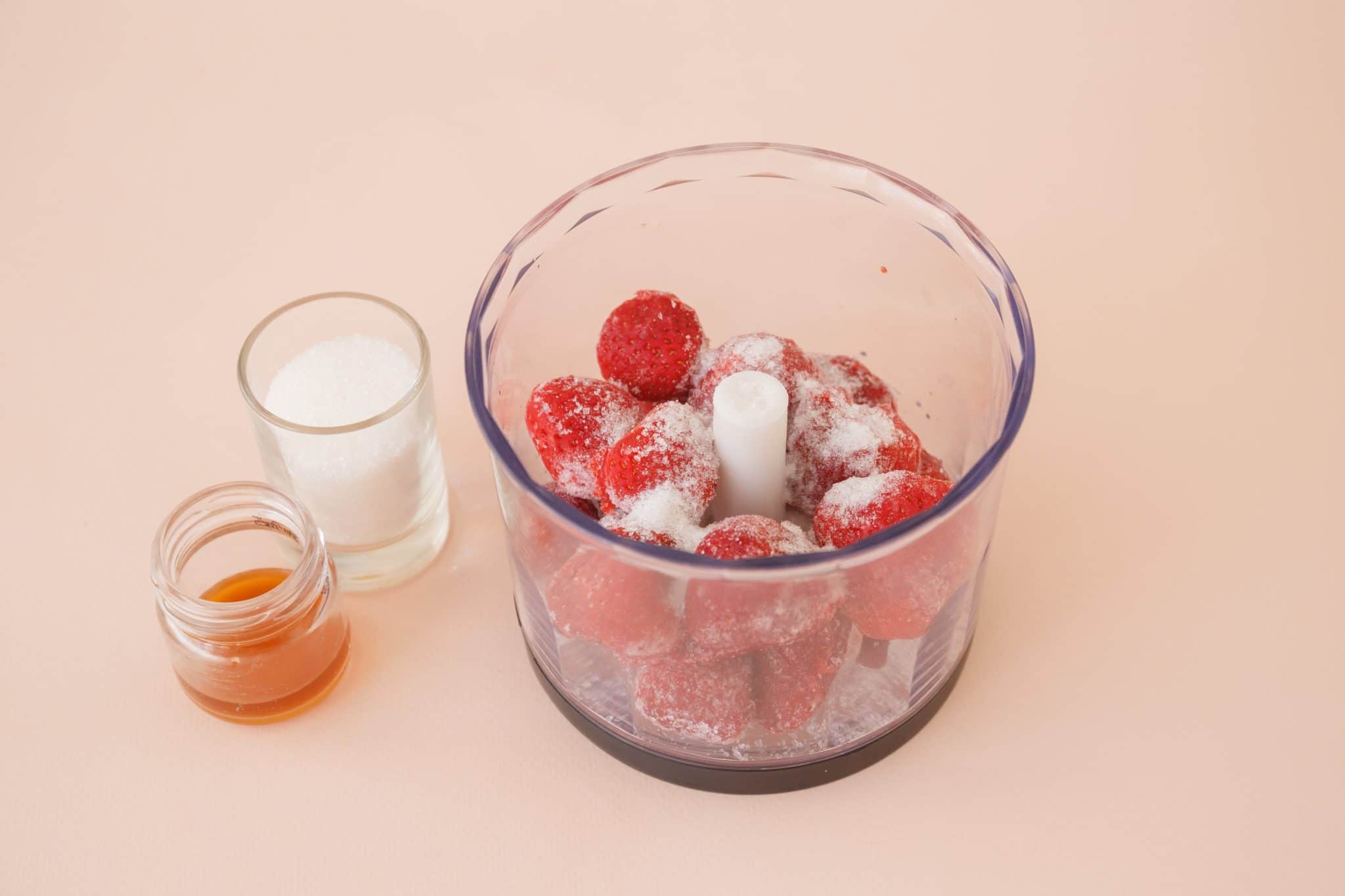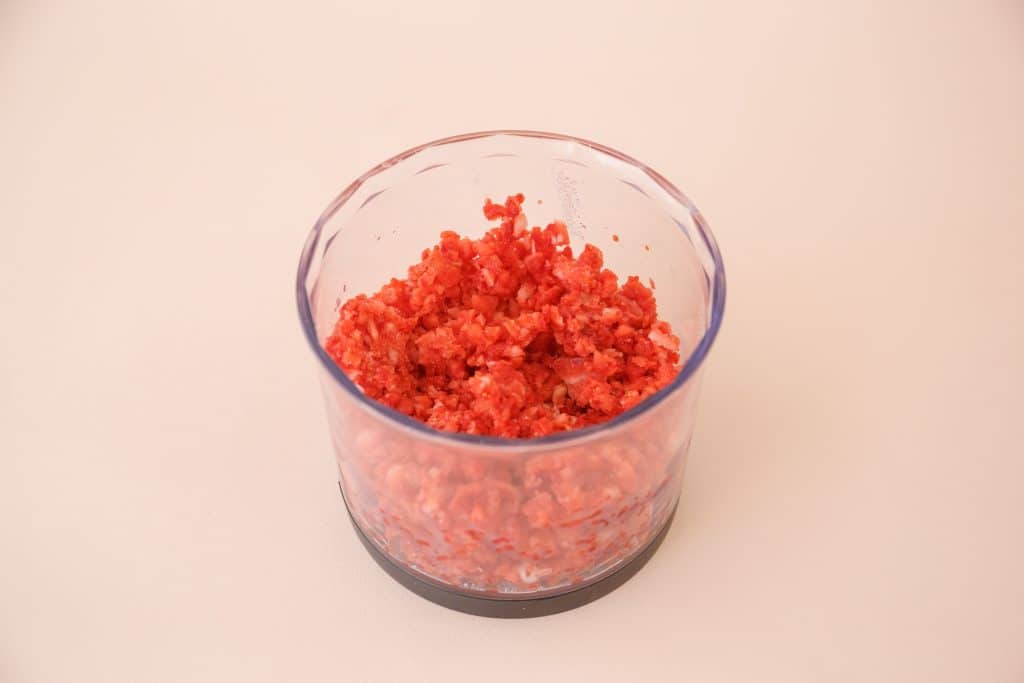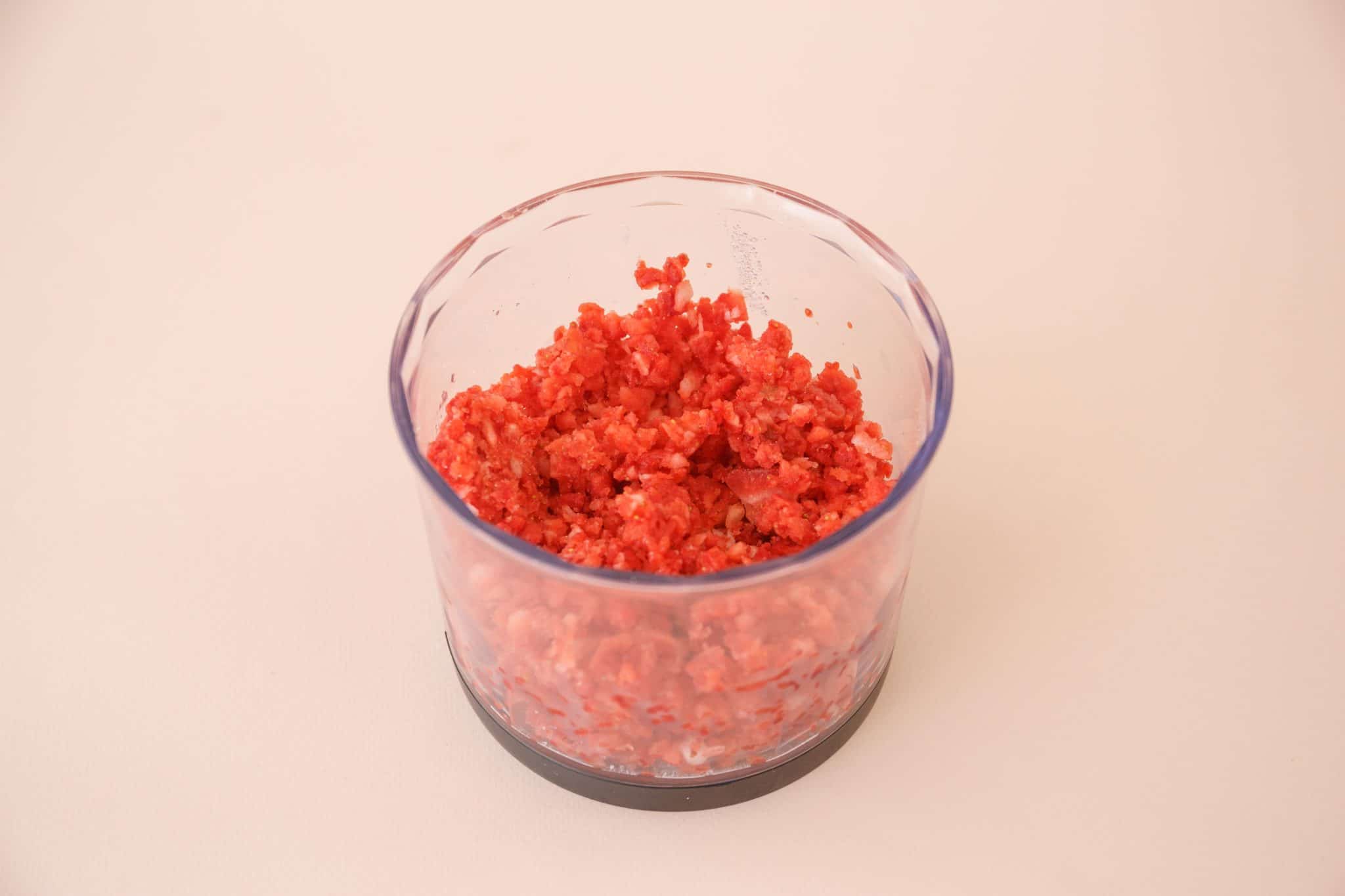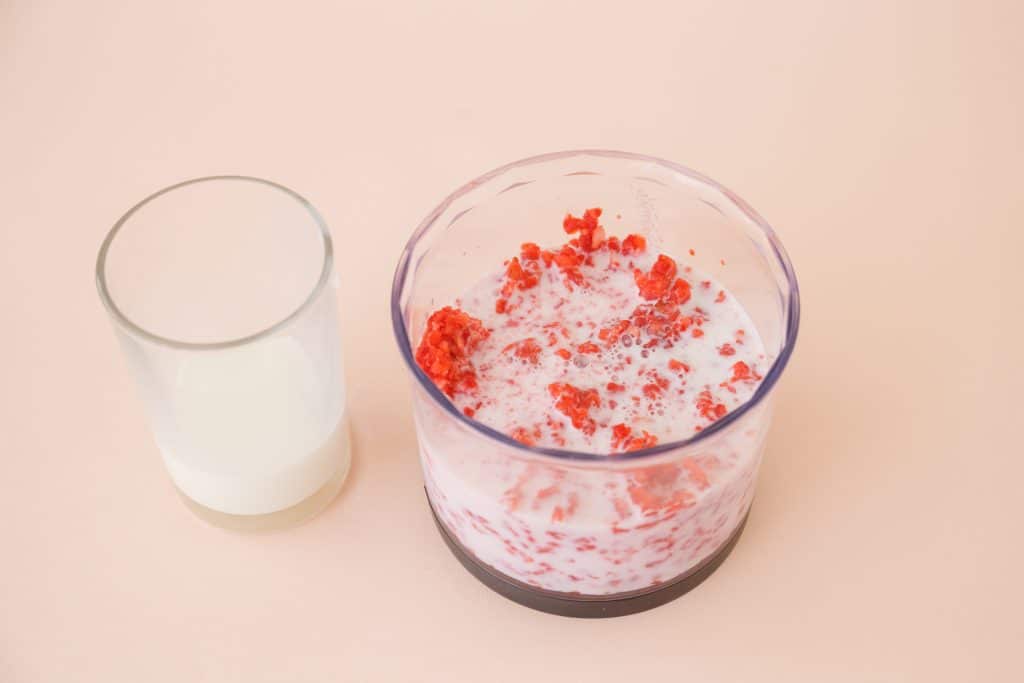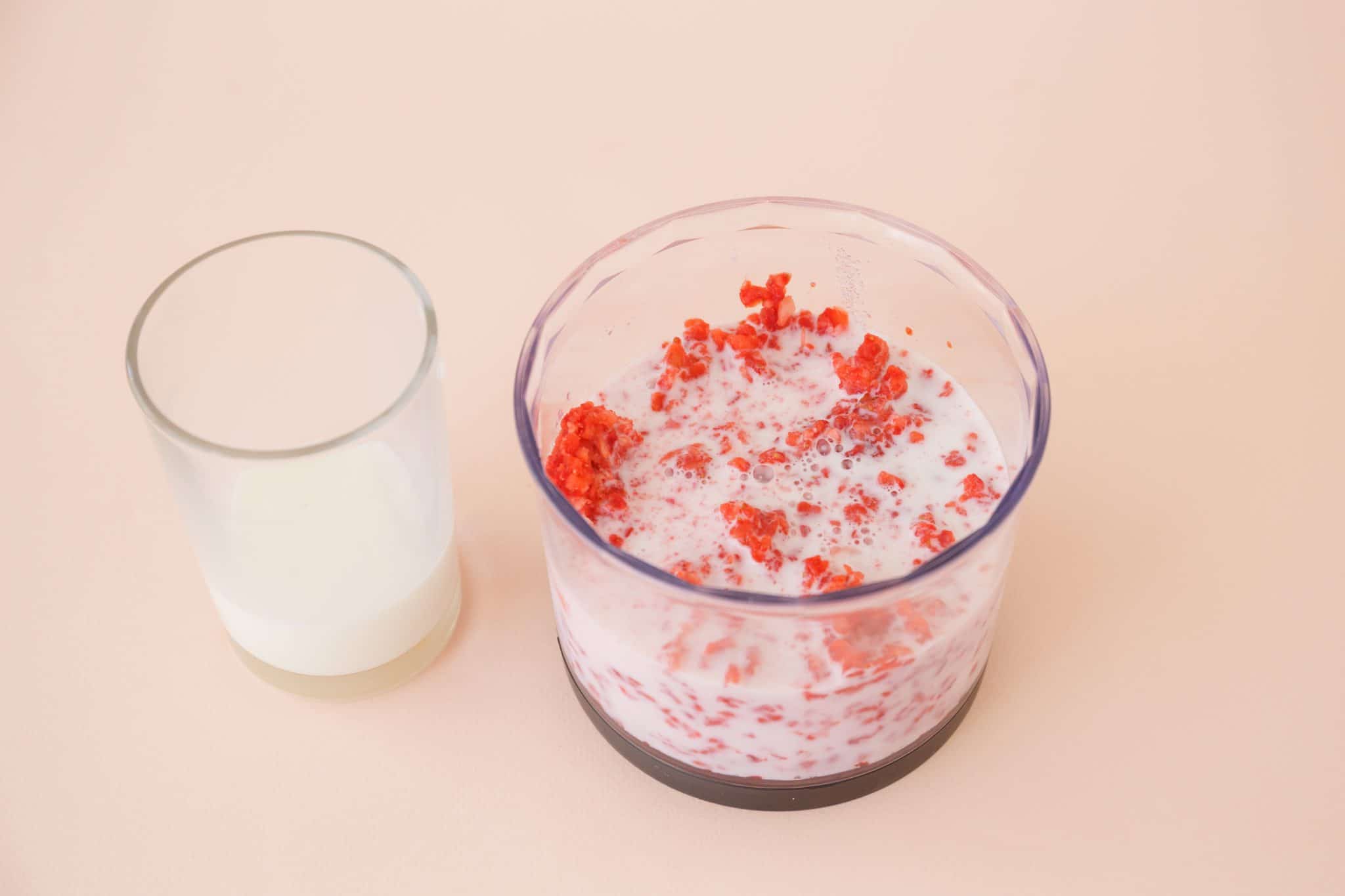 Step 2: Blend the Strawberries
Blend the strawberries on high speed until smooth and creamy.
Step 3: Add the Coconut Milk
Add the coconut milk to the strawberries. Mix it in using a spoon.
Step 4: Add Ice
Put ice in a glass and pour the strawberry mixture into the glass. Add 2-3 fresh, sliced strawberries on top for decoration.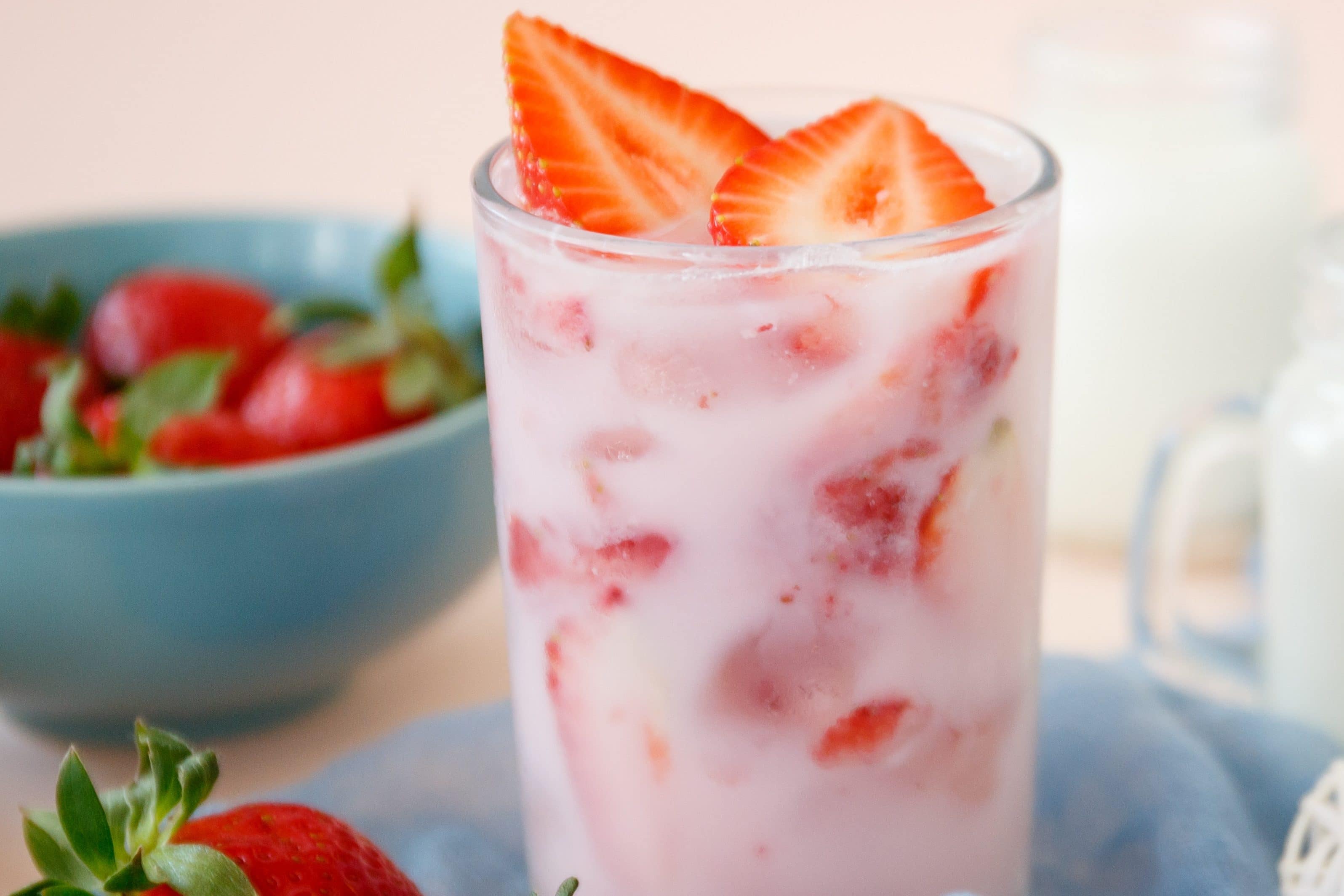 Is This a Strawberry Acai Refresher?
No, this is not the same as a Strawberry Acai Refresher. A strawberry acai refresher is made with a combination of acai, Strawberry, soy milk, and ice. The result is a sweet and fruity drink that is perfect for beating the heat. Although they are similar, they are not the same.
How Do I Order This at Starbucks?
Strawberry Refreshers are one of the most popular drinks at Starbucks. If you're looking to order one, just ask for a "Pink Drink". A Pink Drink is similar, but not totally the same. If you want to be more specific, you can ask for a "Very Berry Strawberry Refresher," which is made with real strawberry juice. No matter how you order it, a Strawberry Refresher is a delicious and refreshing way to enjoy summertime. Cheers!
Other Starbucks Copycat Drinks to Try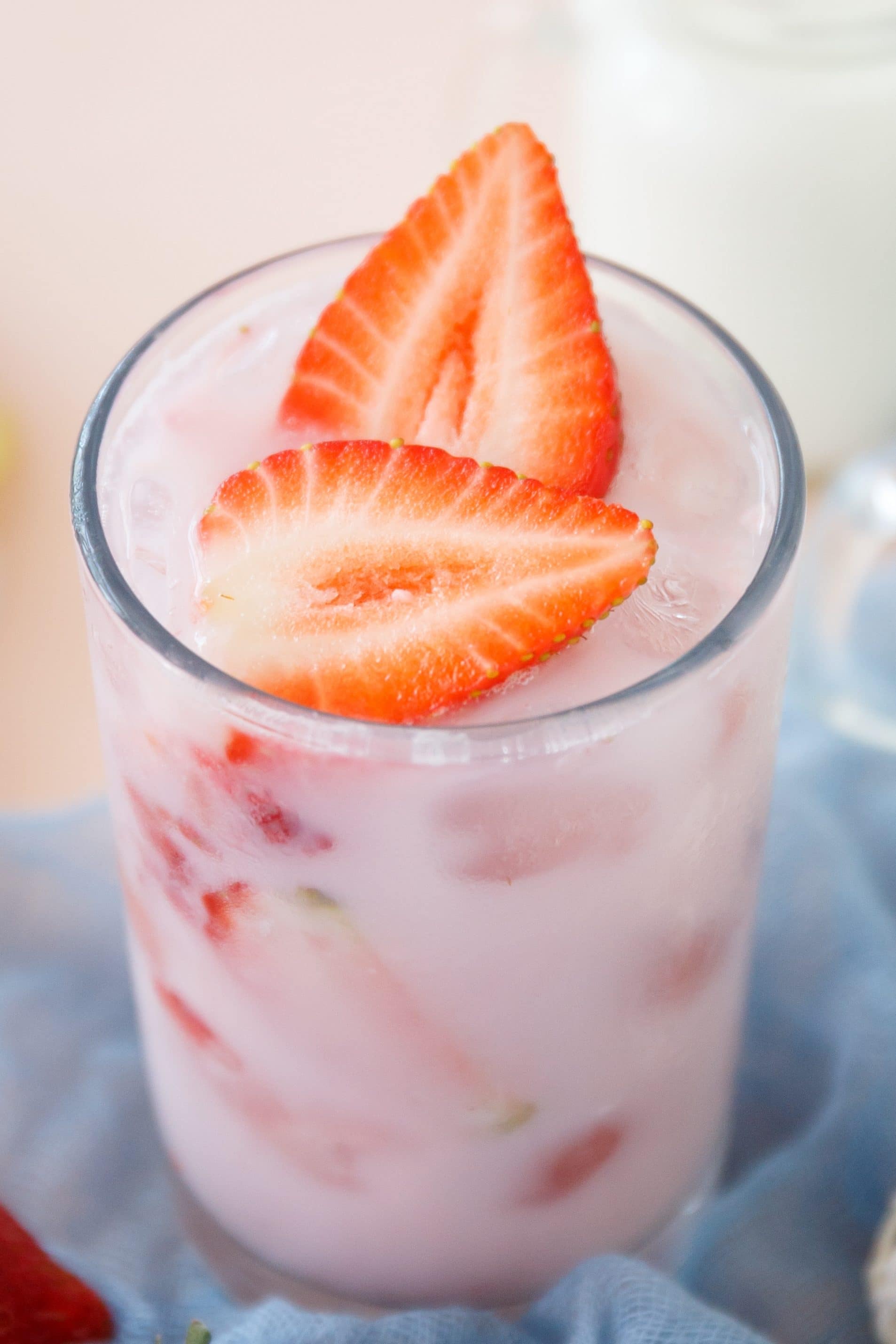 Can I Double The Recipe?
Absolutely! If you want to make more than one drink, or if you have guests, you can totally double the recipe. Double all of the ingredients and follow the steps above.
Can I Use Different Fruit?
You can, but it won't be a strawberry refresher anymore. While the traditional recipe calls for using only strawberries, there's no reason why you can't mix things up and use different fruit.
For a tropical twist, try adding pineapple or mango. Or, for a sour kick, add some raspberries or blackberries. The possibilities are endless! So next time you're in the mood for a Strawberry Refresher, don't be afraid to experiment with different fruits. Who knows? You might just come up with the perfect combination.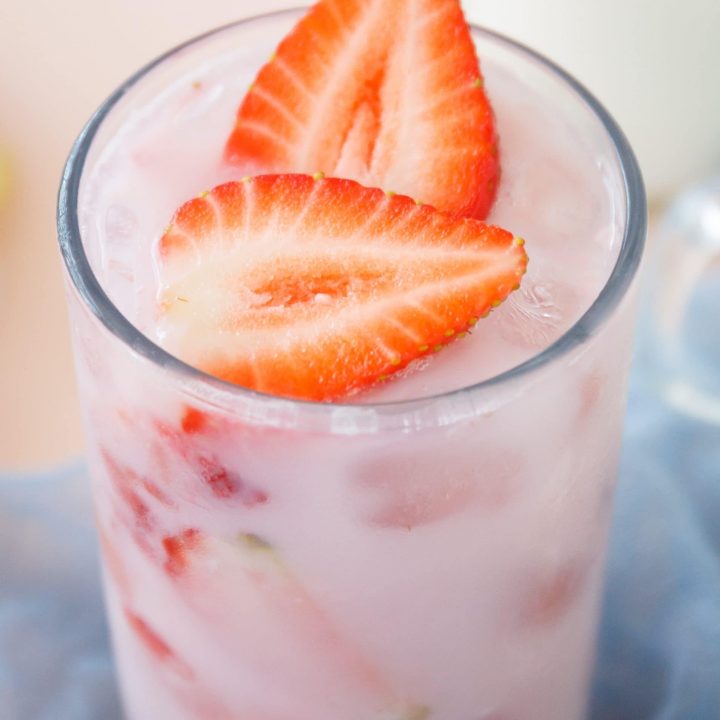 Strawberry Refresher
A deliciously refreshing summer drink that is easy to make and perfect for cooling down.
Ingredients
1 1/2 cup of frozen strawberries;
2 1/4 cups coconut milk;
2 tbsp sugar
1/2 teaspoon vanilla extract
1 1/2 cup of ice
Instructions
Blend together the frozen strawberries, sugar and vanilla extract.
Pour in the coconut milk and stir together.
Add ice and sliced strawberries.
Enjoy!
Other summer time drinks to try
Looking for more refreshing summer drinks? How about you try:
Did you make this recipe? I'd love for you to leave a review in the recipe card above or the comments below. Want to try it later? Pin it to your favorite drink board!