Looking for a new quick diy coffee drink to enjoy? Try this honey latte! You only need 3 common ingredients to make this easy coffee and I bet it will quickly become one of your favorites!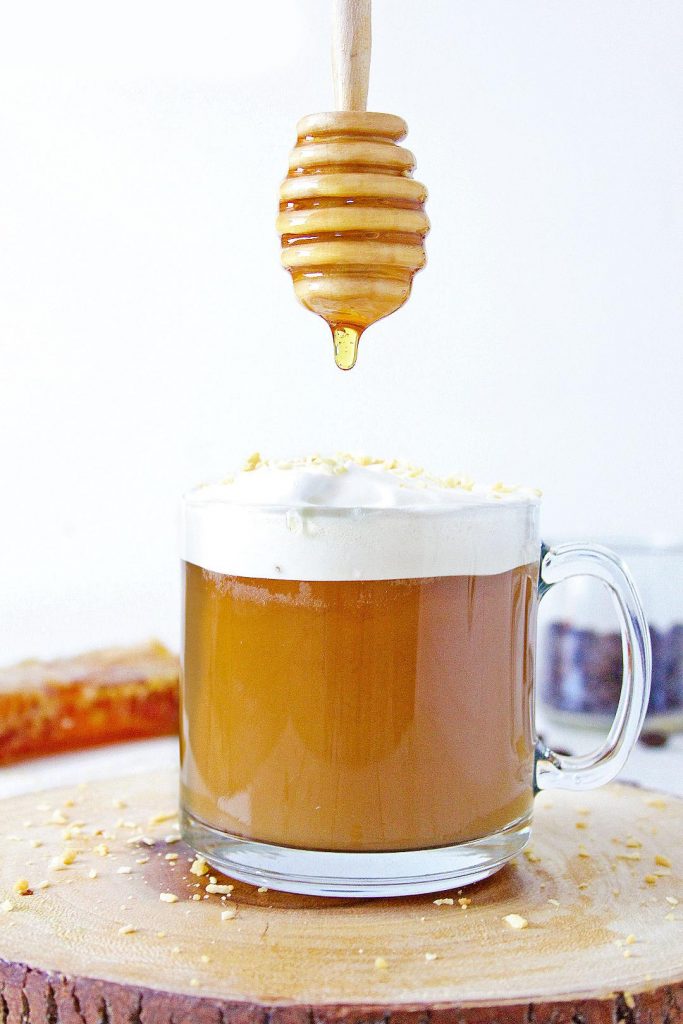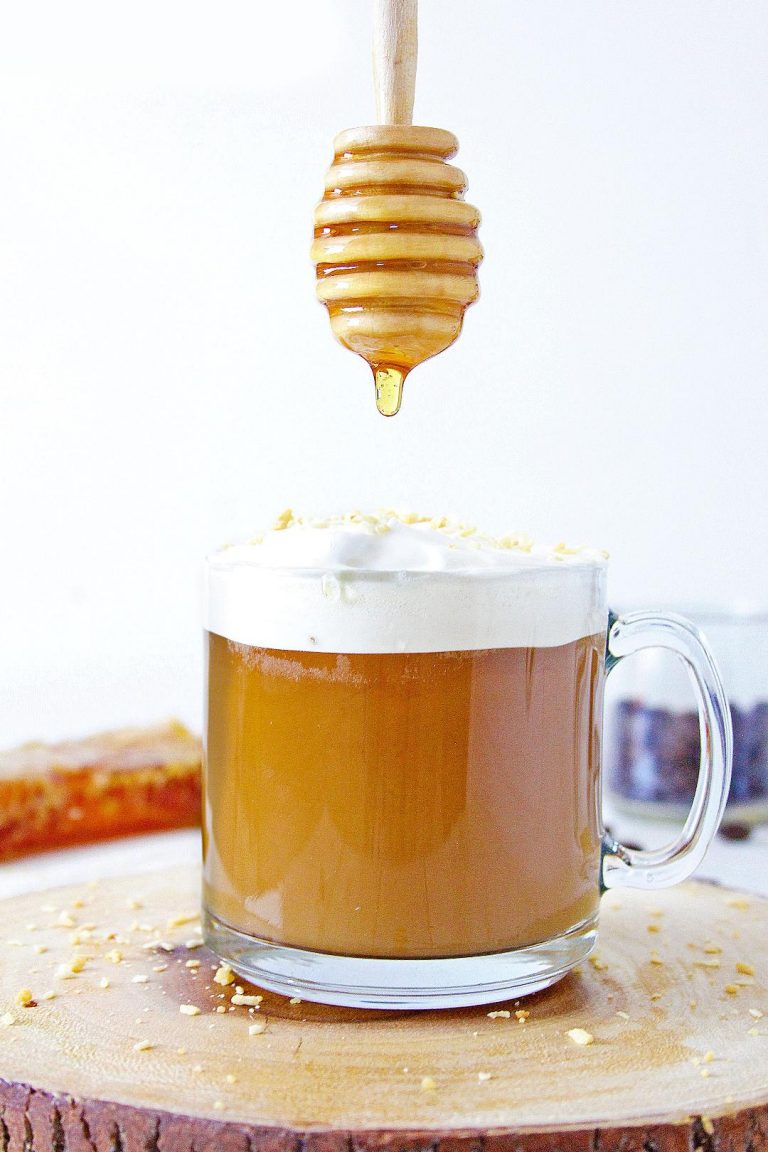 Ah honey. I love a good quality honey. For years we would buy whatever honey was the cheapest but then we found out that local honey is best. When we lived in Texas we had a friend who kept bees so we always had fresh, local honey on hand. It was awesome!
My husband has talked about starting to do beekeeping and I'm all for it! It sounds like fun and who wouldn't love to have fresh honey on tap?! I know I would! Then I could make these homemade honey lattes ALL THE TIME.
What is a honey latte?
A honey latte is a coffee drink that combines honey and milk. A "latte" is a type of coffee that mixes strong espresso and steamed milk together. Most lattes are some combination of strong coffee and milk – not always steamed. Most of the lattes I make at home use regular cold milk with the option to add in steamed.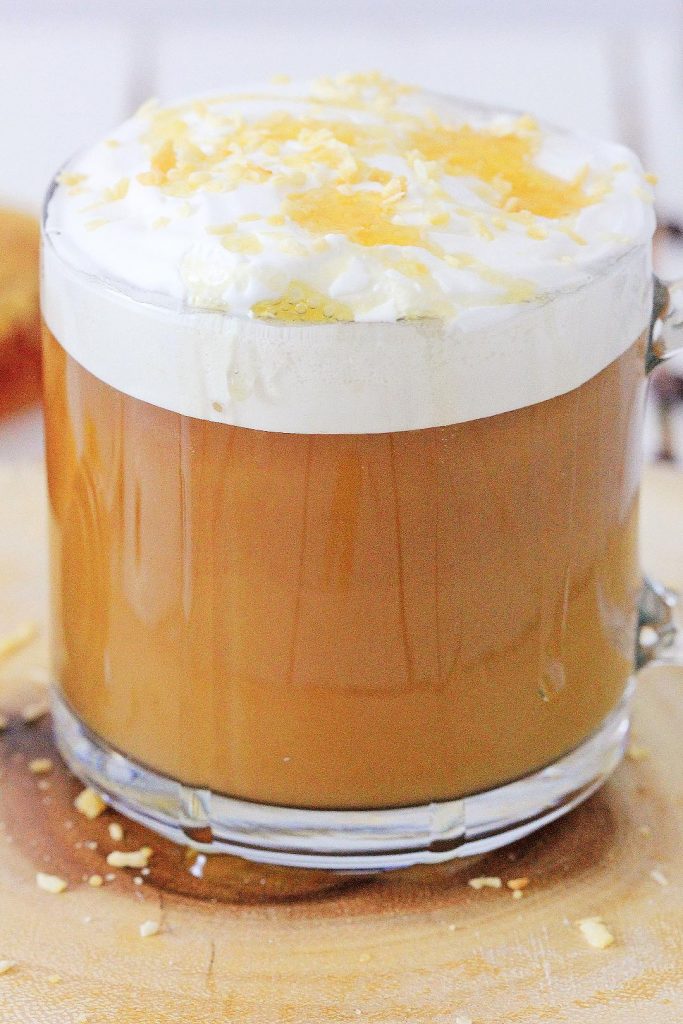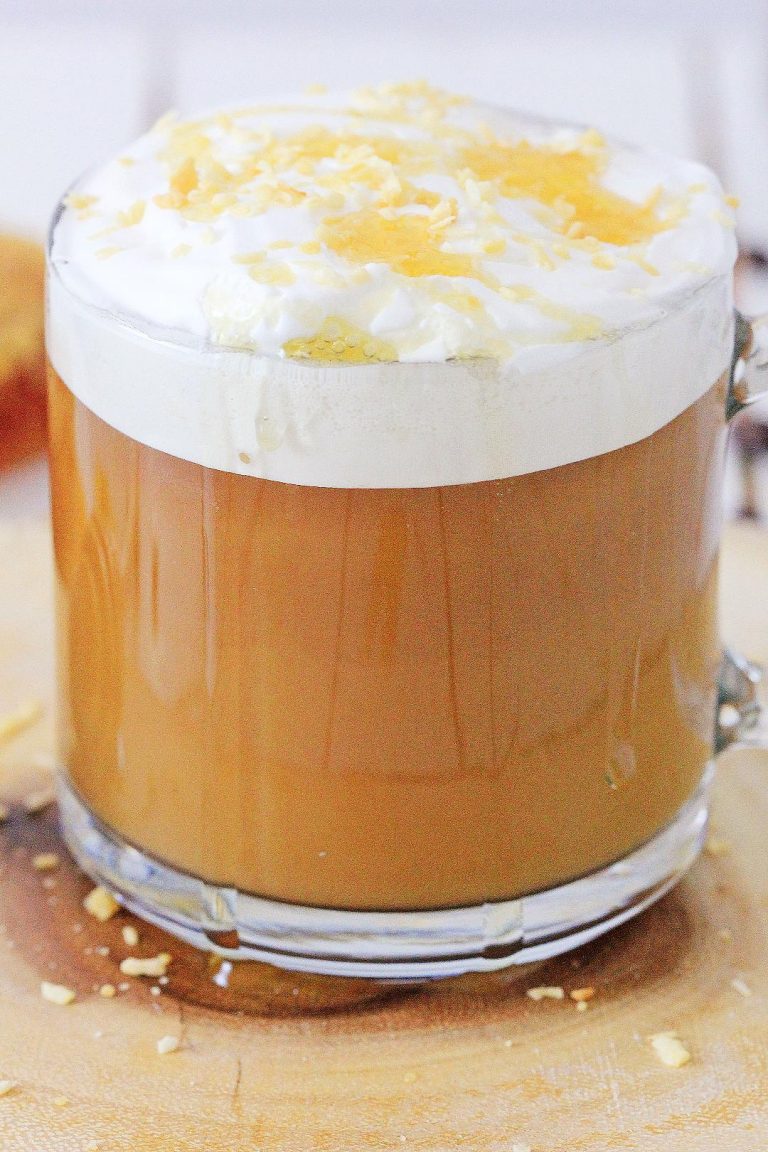 Honey latte ingredients
Are you ready for the super long ingredient list on this DIY coffee drink? Well, here it comes:
Strong coffee or espresso
Honey
Milk
Seriously. That's all you need to make this honey latte. A few notes about the ingredients –
Coffee or espresso – A true latte consists of espresso but if you don't have an espresso maker than a good strong coffee will work. I always suggest a light roast when making lattes because it has a stronger flavor. You can read all about the types of coffee beans in this post.
These are just suggestions. Feel free to use whatever coffee you have on hand to try out this honey latte recipe. No need to go buy a whole new bag of coffee just to taste test.
Honey – I'm going to jump on my soapbox real quick about honey. Whenever possible, buy local honey. The closer to your home that you can find it, the better. Local honey is great for naturally helping allergies and almost always tastes better. Plus, you get to support a local beekeeper who probably does a happy dance every time someone buys a pint of honey from them.
Again, use whatever you have on hand, but if you are in the market – go find some local honey.
Milk – Use whatever milk you like with your coffee. To make this a true latte you need steamed milk and can do this by using a milk steamer. If you don't have a milk steamer (I don't!) than you can either use warm milk or just pour it in cold.
Almond milk is a great dairy-free alternative in this honey latte and really brings out all the flavors. You can also use half and half or even heavy cream.
How to make a honey latte
Start by making your coffee or espresso. Whichever you choose, you want it be hot. While your coffee is brewing, pour your honey into the bottom of a coffee mug. Add the hot coffee to the mug and stir to combine. You want the coffee hot enough to blend the honey.
Steam your milk using a milk steamer or you can warm it up on the stove top. To do this you place your milk in a heavy bottomed pan over medium heat. Cook the milk until it is foamy and heated through, stirring constantly. Milk burns easily so keep an eye on it. Remove from the stove and pour it on top of your coffee honey mixture.
Top with whipped cream and additional honey and enjoy!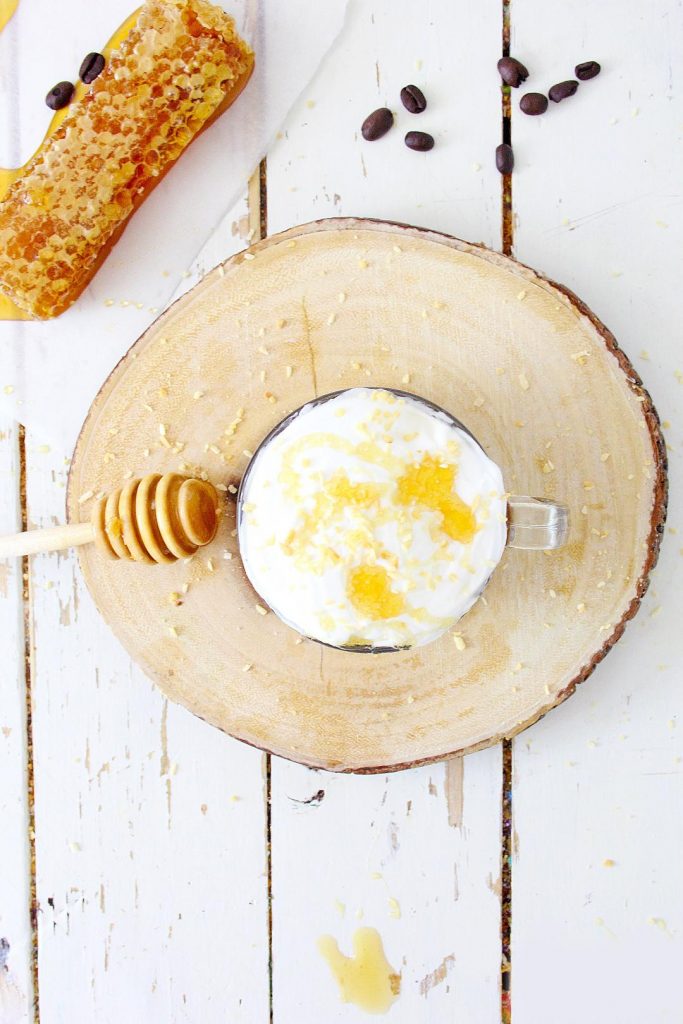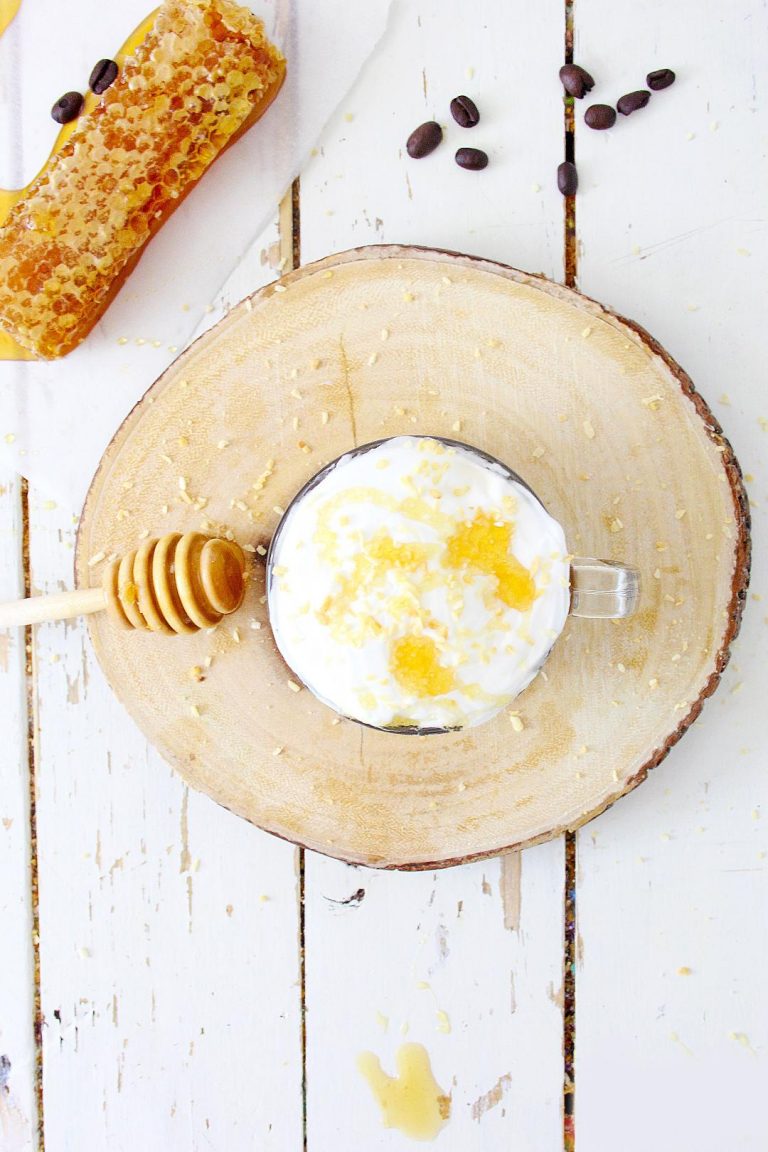 Other DIY coffee drinks to try:
DIY Coffee Drinks
Easy coffee recipes that you can make at home! Skip the coffee shop and make your favorite coffee at home!
A perfectly sweet and salty combo turned into coffee.
You will love this decadent cookies and cream latte!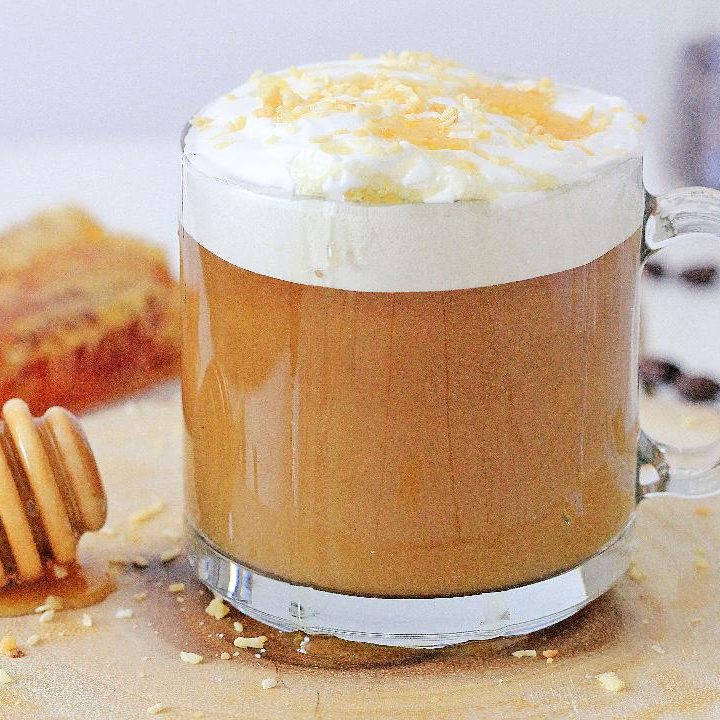 Honey Latte
How to make a honey latte at home! An easy DIY coffee recipe that you are sure to love.
Ingredients
1 cups of strong coffee or espresso
1/4 cup of honey
1/2 cup milk of choice
whipped cream, optional
Instructions
Make your coffee or espresso.
Add the honey to the bottom of a coffee mug.
Pour the hot coffee over the honey and stir to combine.
Steam or warm up your milk.
Pour the milk over the coffee/honey mixture. Stir.
Top with whipped cream and additional honey drizzle. Enjoy!
Nutrition Information:
Yield:

1
Serving Size:

1
Amount Per Serving:
Calories:

325
Total Fat:

2g
Saturated Fat:

1g
Trans Fat:

0g
Unsaturated Fat:

1g
Cholesterol:

10mg
Sodium:

76mg
Carbohydrates:

76g
Fiber:

0g
Sugar:

70g
Protein:

5g
You may want to pair your honey latte with:
Like it? Be sure to PIN IT!