It seems that each new season brings on it's own set of allergy woes. Depending in where you live, some seasons are worse than others. No matter what season you are trying to power through, here are some ways how to naturally help with seasonal allergies.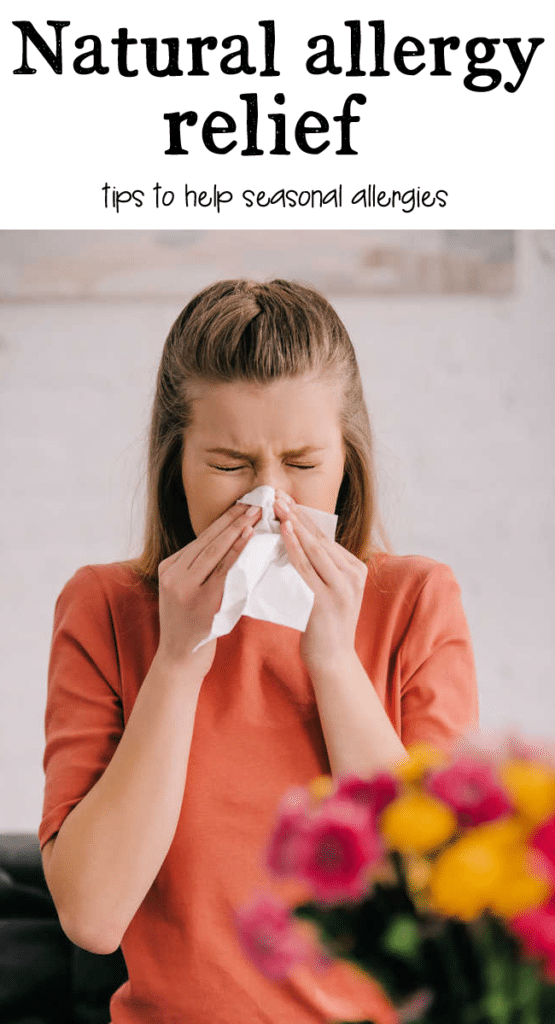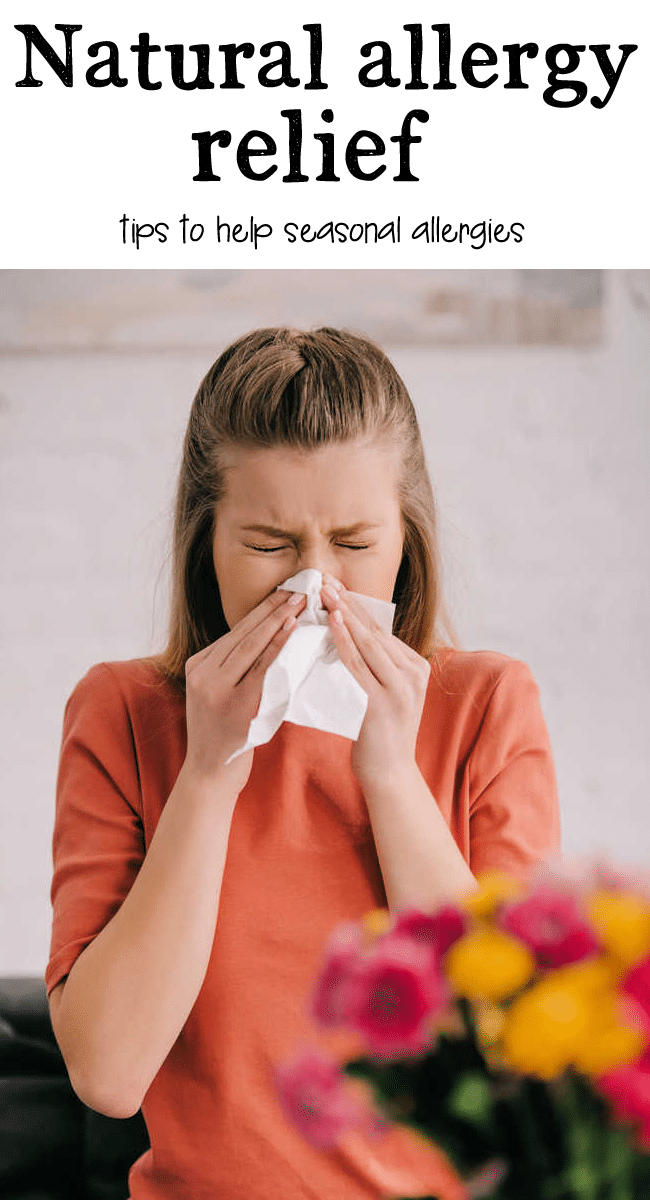 This post is sponsored by GreenTech Environmental pureAir 1500. All opinions are my own.
Do you or a family member suffer from seasonal allergies? I personally do not, but my husband and both of my older kids do. They get the itchy eyes, watery nose, sneezing and fatigue. I hate to see them so miserable so I've learned some ways to help ease their pains.
Quick disclaimer – I am not a doctor or a medical professional, just a mom trying to help her kiddos. These natural remedies do not require medicine but consult a doctor before you start any new routine.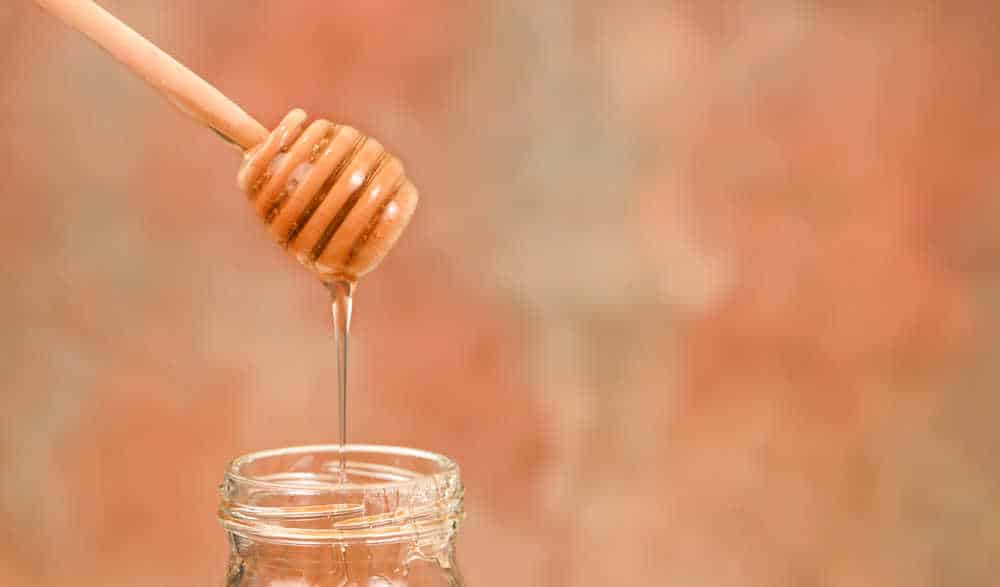 1. Local honey – This is by far my favorite natural remedy for my family. Local honey helps increase your body's immune system to natural allergens around you. The closer to home you can find the honey, the better results you will have.
I suggest taking a tablespoon of honey a day to help boost your immune system and relief those allergies.
We like to keep this lemon, honey and ginger syrup on hand as well. It's great for allergies and cough/cold season.
2. Apple cider vinegar – Some people swear by apple cider vinegar and incorporate it daily into their diets. ACV is known to help reduce mucous build up and clean the lymphatic system.
You can take one tablespoon of apple cider vinegar a day to aid in allergy relief. You can take it straight or dilute it in water.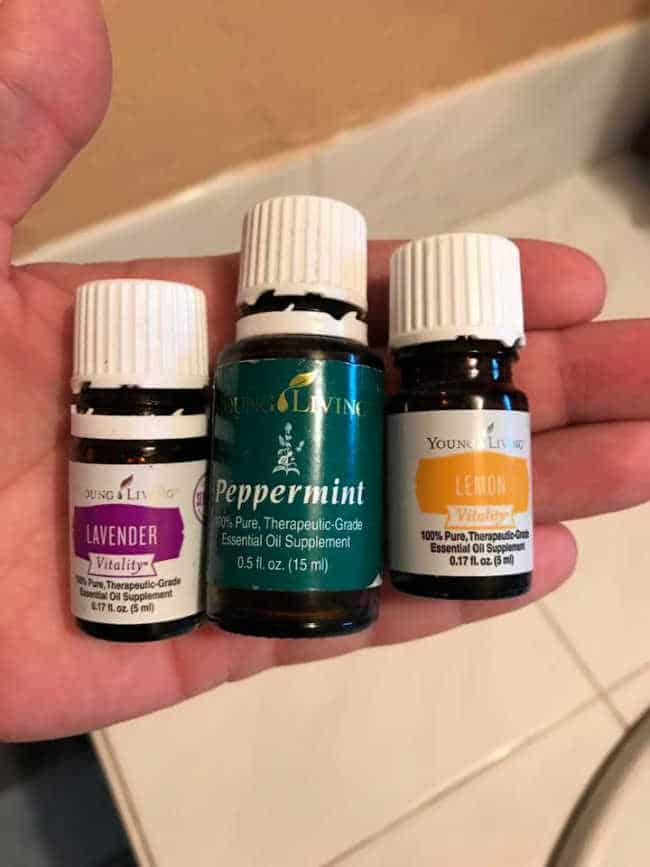 3. Essential oils – We started using essential oils in our house a few years ago and haven't looked back. Our favorite combination is lemon, lavender and peppermint which is known to help reduce allergy symptoms. You can either create a seasonal allergy roller blend and apply the combo topically, or you can diffuse the blend in a diffuser.
You can also create your own DIY hand sanitizer to help reduce germs during peak cold season as well.
4. Steam – Steam is great because when inhaled it helps open up nasal passages. You take turn the shower on really hot and stand outside and inhale the steam or you can make a steam pot. If you do a steam pot, drape a towel over the pot and inhale the warm steam. BE CAREFUL as both are very hot and can burn you.
For maximum relief, add in a homemade shower melt with eucalyptus oil to your steam routine. Some people also swear by the Neti Pot as well.
5. Probiotics and diet – Did you know that 70-80% of your immune system is located in your digestive tract? Crazy, right?! An easy way to help with allergies is to take a probiotic that aids in guy health by providing good bacteria to help fight infections.
You can go even further by eliminating foods that create mucus in the body. Some of these mucus producing foods include:
red meat
milk products
eggs
bread
pasta
Try subbing in natural foods that help reduce mucus in the body such as cucumbers, ginger, carrots and apples.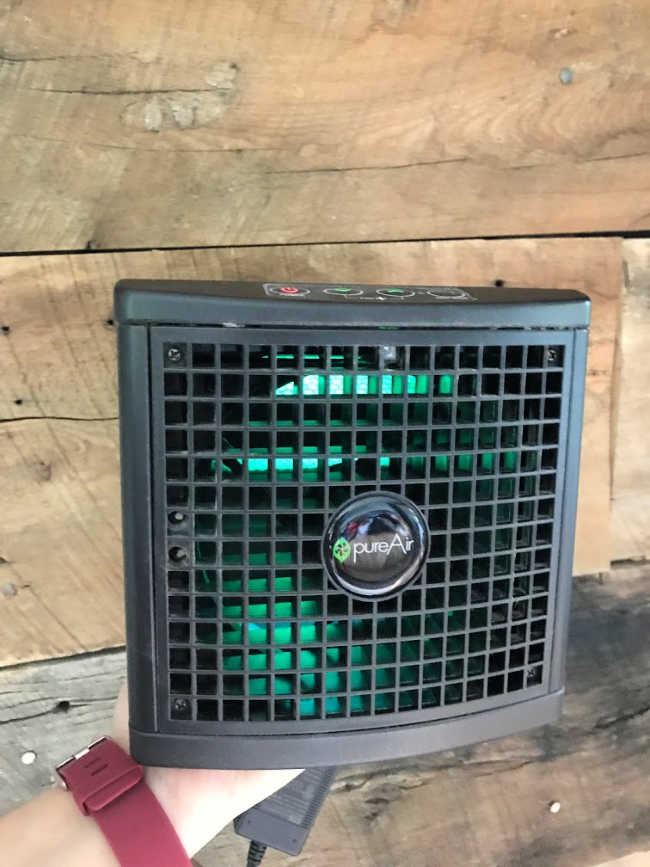 6. Use an air purifier – A good air purifier will help reduce allergens and pollen in your house which are the main cause of allergy symptoms. We have the GreenTech Environmental pureAir 1500 in our living room and love it!
It's a small but mighty air purifier that pulls toxins out of the air in homes or offices up to 1500 square feet. We recently moved into our house and received the pureAir 1500 around the same time. There was a funk to the house since the previous owners had a variety of pets. After a few days the old animal smell was gone! I love that it helps reduce odors as well as purifies the air for my family.
If you have a smaller space or your floor plan is closed off or you just want to clean one room, try the pureAir 50. It cleans the air just like the 1500 but is best for small spaces. Or near cat boxes. Or in your stinky boys room.
For more information on GreenTech Enviromental's allergy reducing products, check out their website. They even have a purifier for your fridge and gym bag!
What natural ways do you use to help reduce your seasonal allergies?
Like it? Pin it for later!