Perfect for pizza night at home, this fool proof pizza dough is easy enough that even the kids can help!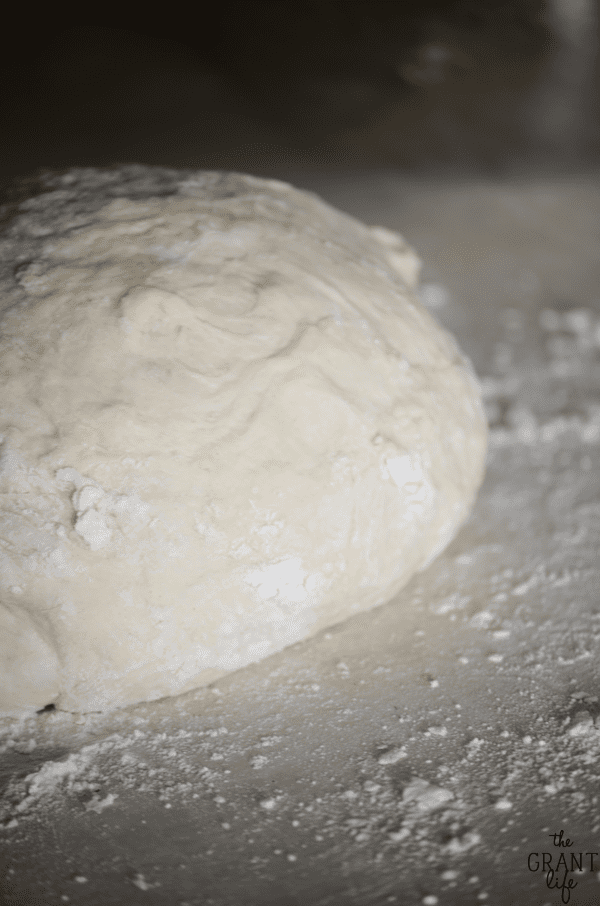 I'm just going to come out and say it – I'm not a fan of Valentine's day. Like not at all, not even a little bit. Not even one itty bitty red velvet-y bit. Now before you start thinking that I just hate love and fairy tales and unicorns let me say that I don't. I love a lot of things. My husband, my kids, my camera, my family, my pillow, food in general. Seriously, I would grab those things and run if our house was every on fire. Except the food. I can replace the food.
And don't worry – the dogs would run out with us as soon as we open the door. Just like every other time we open the door. Dumb dogs.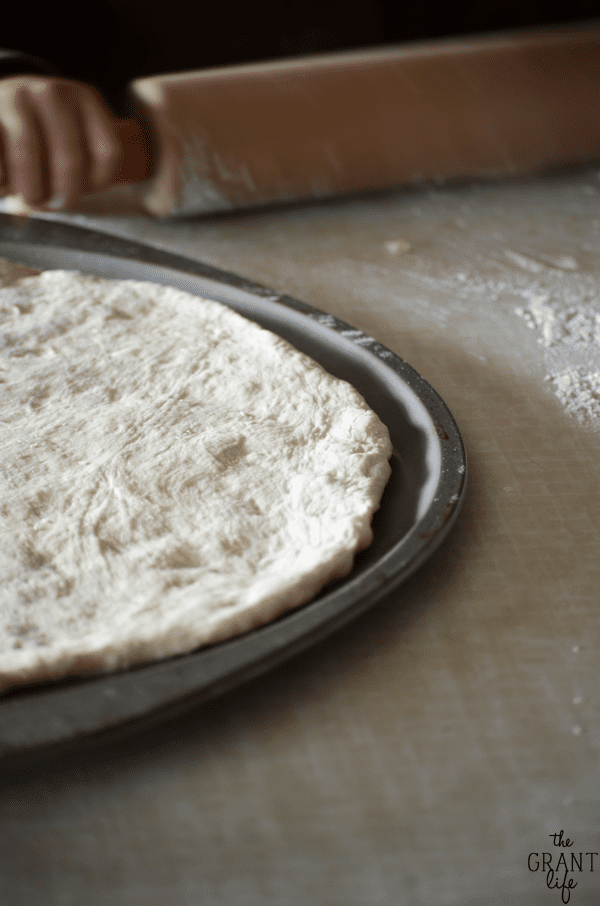 The first year the kids were in Mother's Day out they came home with TWO HUGE BAGS full of candy from their Valentine's party. HUGE. They got more candy for Valentine's day then they did from Halloween. I just shook my head and put the candy away when the kids weren't looking. What kid NEEDS that much candy? All that sugar and dye. Bleg!
I should also tell you that I am absolutely and totally NOT a fan of food coloring. After I had kids and did a little research on the side effects and I decided no thanks. Plus, it is really bad for my Crohns. So when I see red velvet anything my stomach literally turns. If I need to dye anything we use a natural food dye that I found at Sprouts one day. Which isn't too often but at least I have the option.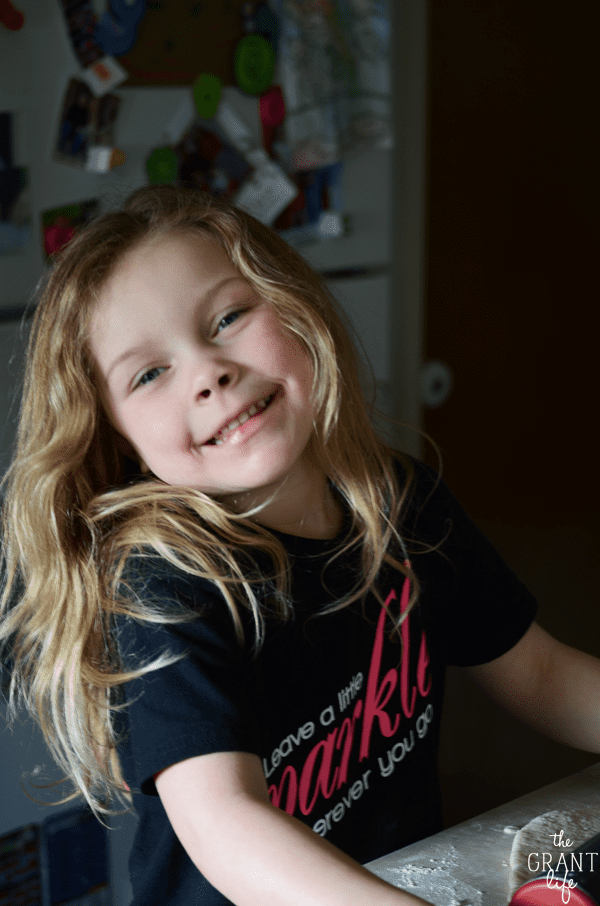 Ryon and I don't celebrate Valentine's either. We have both agreed not to get gifts or cards or anything. I'm ok with that. I know my husband loves me even though I didn't get a stuffed teddy bear or a box of chocolates on the 14th. I should also mention though that when we first started dating I was pretty sure I was going to get engaged on Valentine's day. He kept telling me "I got you something you've been asking for." and "It's something you really want!" And since we had been ring shopping, what else could it be??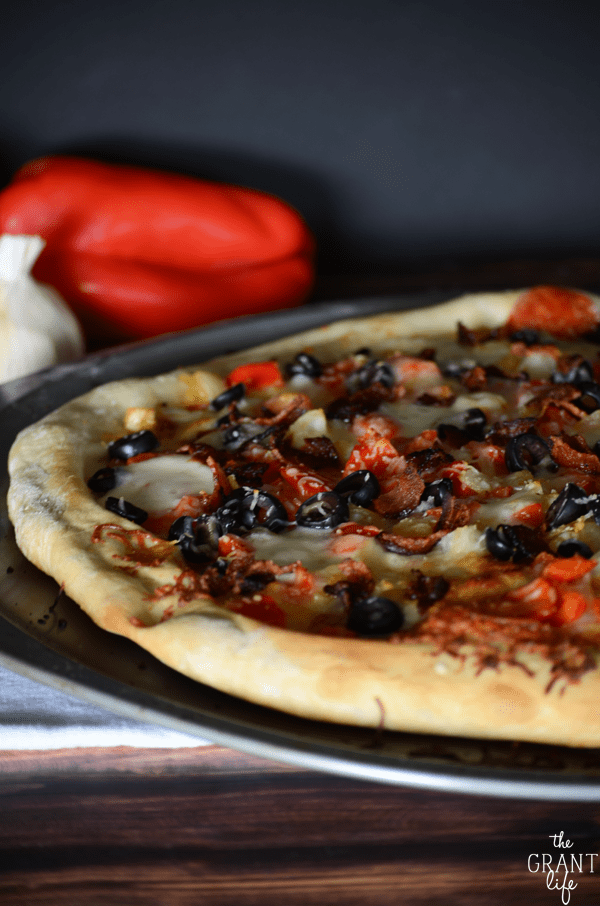 A vacuum. It was a vacuum. I got a vacuum for our first Valentine's together. And to be fair to Ryon, I had talked about needing a vacuum for the apartment. But maybe on another day?! And not when I had rings on the brain?! Those are just thoughts now that we have been married for almost 6 years. And no the vacuum didn't turn my heart stone cold against Valentine's day either. I've just never been a fan.
I am a fan of homemade pizza though. Like almost LOVE it. This recipe is literally fail proof. Yes, it involves yeast and waiting for the dough to rise, but it's worth it. And if you have kids, make their day and let them roll out the dough. My pizza assistants loved helping and side note – kids tend to eat things they have helped make. That's just my observation anyways.
Pizza recipes to try this this homemade dough recipe –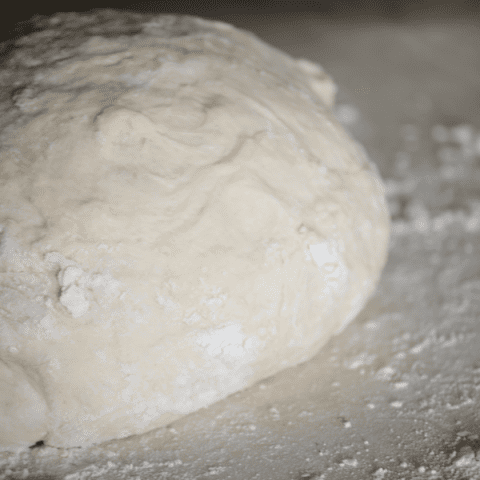 Fool proof pizza dough
Ingredients
2 packages yeast
2 cups warm water
2 teaspoons salt
2 tablespoons sugar
6 cups flour
Instructions
Add your yeast to the warm water and let sit for about 10 minutes, or until its bubbly and fragrant.
In another bowl, mix your salt, sugar and flour together.
Add the yeast to the flour mixture and mix with a wooden spoon.
Set aside and let rise for 30 minutes to one hour.
On a floured surface, punch down and roll out onto your pizza stone or baking sheet. (Spray if using a baking sheet)
Bake at 400 degrees for 5 minutes.
Remove and add your toppings.
Continue to bake for 15 more minutes, or until your edges are golden brown and the cheese is melted.
Let cool and enjoy!
Nutrition Information:
Amount Per Serving:
Calories:

2874
Sodium:

4757mg
Carbohydrates:

603g
Fiber:

24g
Sugar:

27g
Protein:

83g
Like this recipe? Be sure to check out:
Like it? Pin it!