The perfect combination – chocolate and coffee! This espresso fudge totally counts as a breakfast food.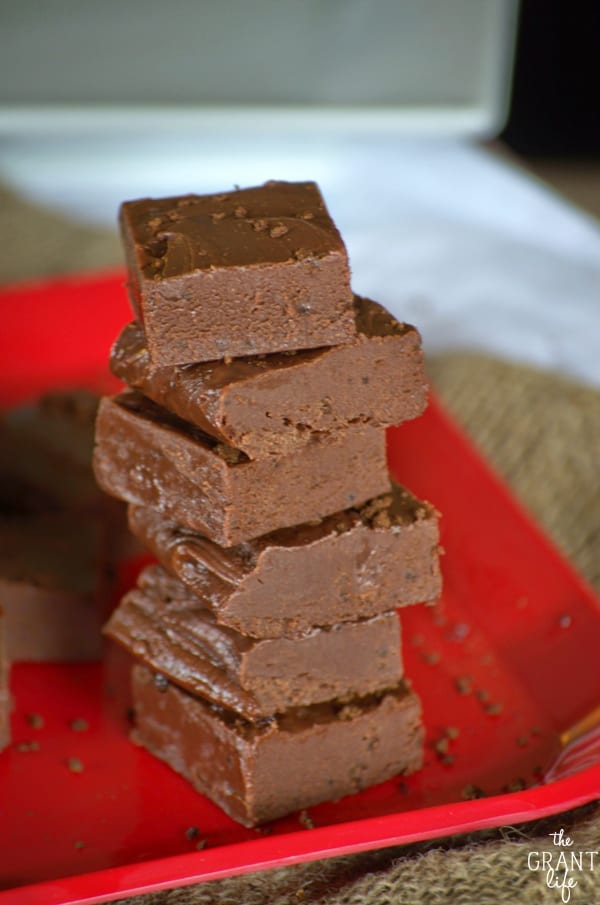 I can officially mark two things off my list – decorate the tree and have said tree fall on the kids. The second one wasn't on a list before it happened, but now I can mark it off the "things I didn't want to happen but did anyways because.. kids" list. [Which is actually a bigger list then I would like at Grant house.]
We've had our tree for a few days and it had been hanging out in the garage so that it can fall and get fluffy. [We bought a fresh tree that comes all wrapped up so we have to give it some time to find its shape.] Every morning the kids would run out to the garage and check and see if it was magically decorated and Santa had come.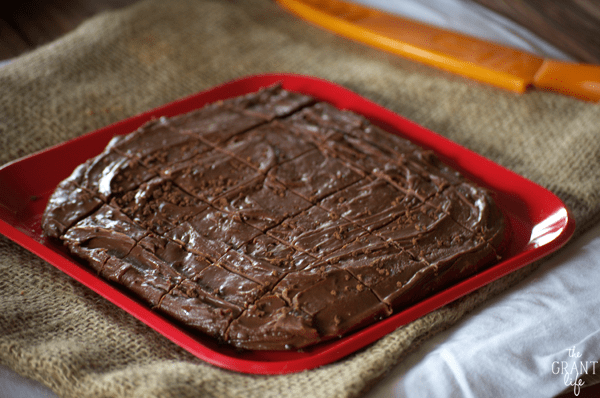 I had to tell Ryley that Santa wasn't coming until the tree was IN the house AND decorated. So we asked constantly for the few days it was in the garage if it was time to decorate yet. She even grabbed her play necklaces and draped them around the tree and declared it decorated. [My kids might be slightly impatient when it comes to Santa.]
Once the tree was in the house she helped drag in the tubs of decorations. Then proceeded to start hanging ornaments on the branches. I had to politely ask her to take them down so that I could put lights on first. Girl was anxious to have the tree done.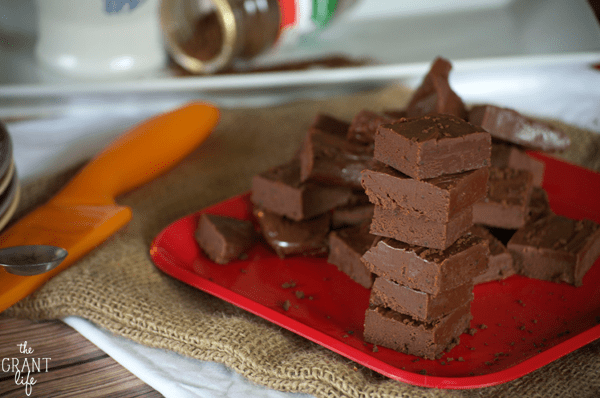 I quickly put the lights on so that the kids could start decorating. They were adding ornaments as fast as they could after I said go. Both were on a chair and I was supervising/recovering from dragging in and adding lights to a 8 foot tree. All of sudden someone took an ornament from someone else and they were grabbing at it and pushing at the same time. By the time I got up to break up the ornament scuffle, one of the kids was pulling on the tree for support and one was falling off the chair and the whole thing toppled over.
It hit the wall. Both kids were sort of scared out under the tree, but they were fine. No one got hurt and they spent a good portion of the morning in their rooms. Avery ended up falling asleep in his bed and Ryley lost interest in putting the rest of the ornaments on. My mom ended up helping us finish the tree that afternoon.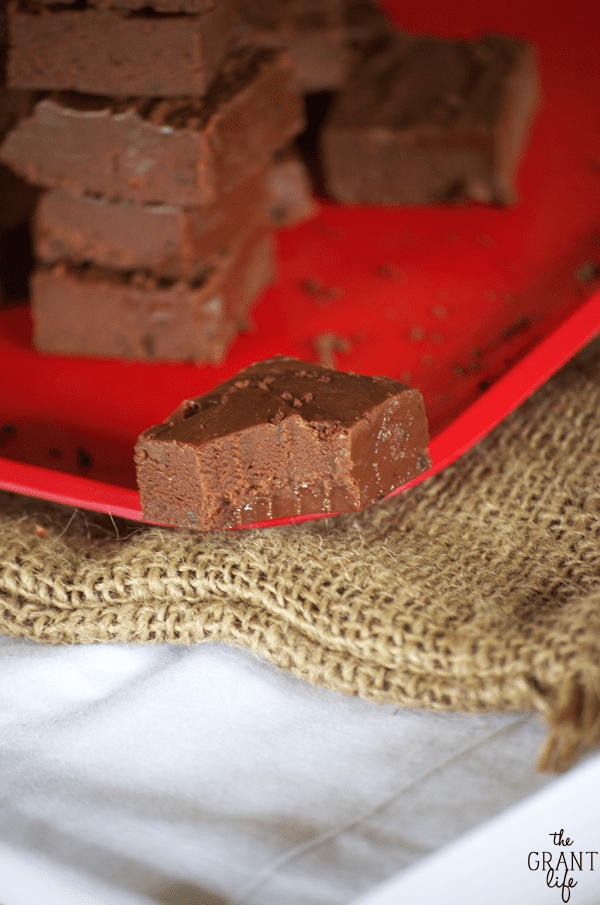 And we all learned a few things that day. Santa doesn't come until the tree is up and decorated. The tree is not safe to use as support when fighting with your sibling. And we will never have glass ornaments in our house. Ever.
Also? Never put espresso fudge in reach of little hands. I made the fudge, left it wrapped on the counter and the next morning I saw Ryley grabbing a piece. I said "Oh no no. You don't need any of that." And she replied "But I already had two pieces momma." and pops her THIRD piece in her mouth as she walks away. And no, the tree falling and the fudge eating did not happen on the same day. I would have had fudge and wine for dinner if all that happened on the same day. Kids sure keep you on your toes!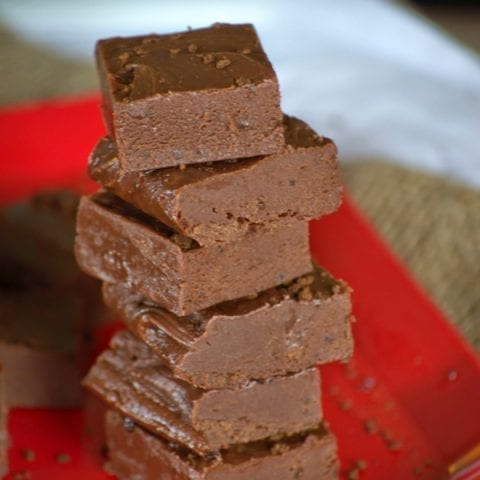 Espresso Fudge
Ingredients
2 cups of semi-sweet chocolate chips
6 oz sweetened condensed milk
3 tablespoons instant espresso
Instructions
Melt the chocolate in a double boiler.
Stir in the sweetened condensed milk until smooth.
Add 2.5 tablespoons of the instant espresso and stir again.
Pour into a foil lined and greased 8x8 pan.
Add the remaining .5 tablespoon of espresso to the top of the fudge.
Allow to set for at least 20 minutes in the fridge.
Remove and chop into small pieces.
Enjoy!
Notes
See example below of how I use a faux double boiler.
Nutrition Information:
Amount Per Serving:
Calories:

2181
Cholesterol:

58mg
Sodium:

256mg
Carbohydrates:

311g
Fiber:

20g
Sugar:

276g
Protein:

29g
Here is my faux double boiler for melting the chocolate. Its pretty glamorous and of course I cleaned the stove before I took the picture. [Not.] There is about a cup or two of water in the bottom pot.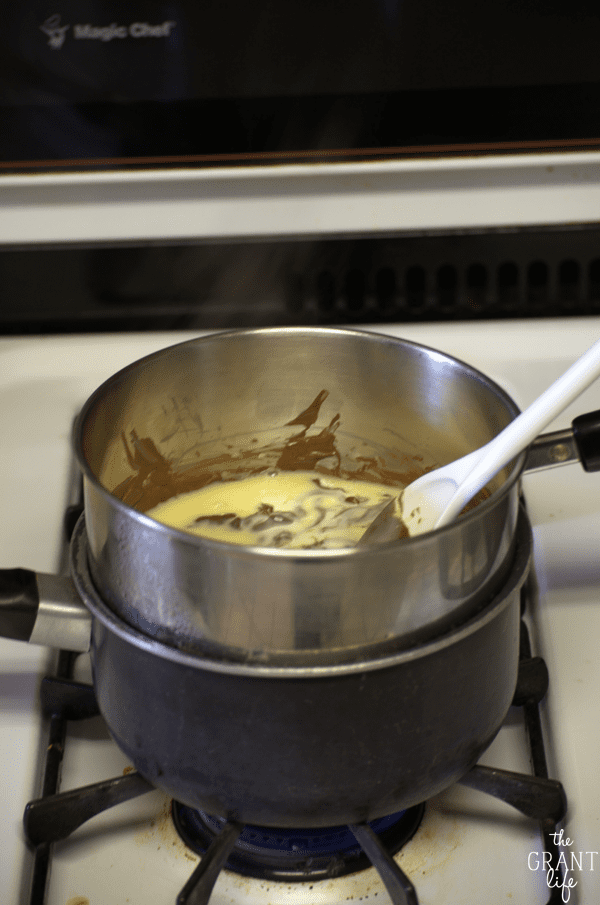 Like this post? You might want to check out: