The other day I said that I hated making cookies. And that was a lie. A bold faced lie. I love me some cookies. Some times it hard to tell what I love more – the dough or the actually baked cookie. But I do love cookies. The kids love cookies. Santa loves cookies. Heck, everyone I know loves cookies. Now take that love for cookies and toss my unnatural love for coffee. And the espresso cookie is born.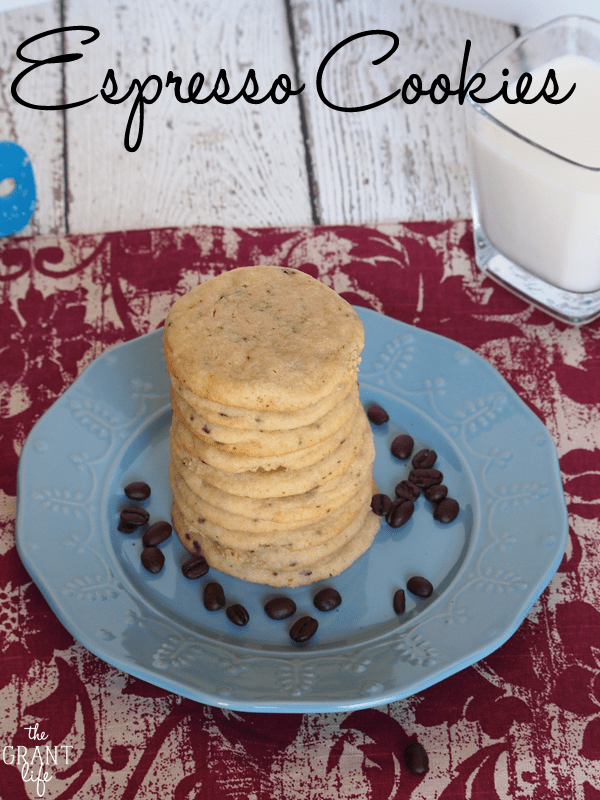 I'm actually disappointed I never thought to mix the two together. There is always a steady supply of coffee/espresso/tea/caffeine at the Grant house. I love coffee, Ryon loves coffee, Ryon makes me coffee, I love Ryon. Its the circle of life. [Sorta.] I'm just glad that we share a common love for all things coffee. I don't know what I would do if I had to make my own in the morning! [Kiddddding. Kinda.]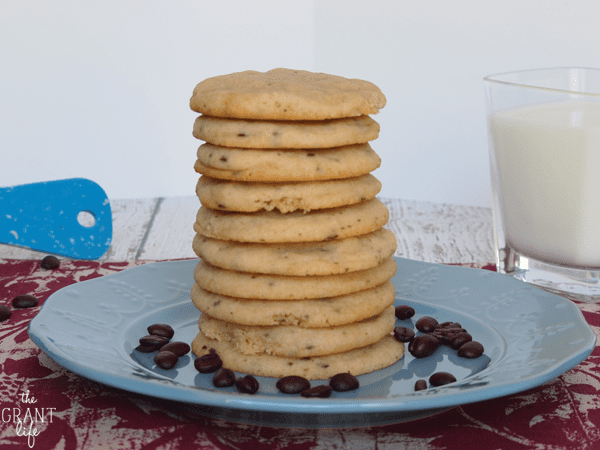 I could not wait for these cookies to come out of the oven so that we could taste them. I snagged two and handed one to Ryon and he said (with a goofy grin on his face) "They pass." I almost spit out cookie I from laughing. I don't think I've made a cookie as of yet that Ryon disapproves of. Especially one that contains coffee.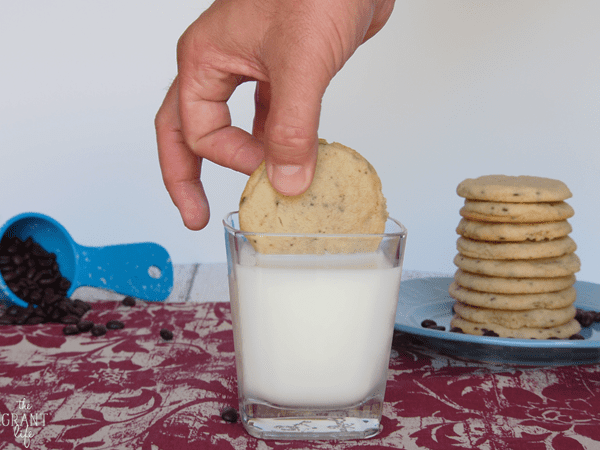 Plus, these totally count as breakfast. Don't believe me? They have milk, eggs, butter and espresso. That sure sounds like breakfast in cookie to me. Throw in a cup of orange juice and you are good to go for the day. Who am I kidding? Ill take a cup of coffee with my espresso cookies, please!
Be sure to check out these other great coffee recipes: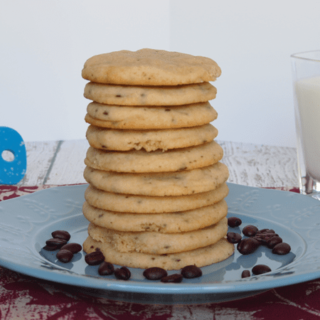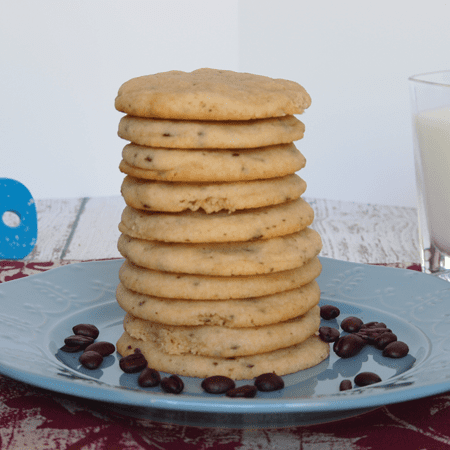 Espresso Cookies
Ingredients
1 cup unsalted butter, softened
1 and 1/3 cup sugar
1 egg
2 teaspoons vanilla extract
3 cups flour
1 teaspoon baking soda
1/2 teaspoon salt
2 tablespoons instant espresso
2 tablespoons milk
Instructions
Preheat oven to 350.
Cream the butter and sugar in a mixing bowl.
Add in the vanilla and egg. Mix until smooth.
Mix together the flour, baking soda, and salt in a separate bowl.
Add the dry ingredients to the wet and mix well.
Pour in the milk and then the espresso. Mix until combined.
Form tablespoon sized cookie dough balls and place them on a silicone baking sheet.
Bake for 12 minutes or until the edges start to turn light brown.
Let cool on a wire rack and enjoy!
Nutrition Information:
Yield:

20
Serving Size:

1
Amount Per Serving:
Calories:

168
Total Fat:

10g
Saturated Fat:

6g
Trans Fat:

0g
Unsaturated Fat:

3g
Cholesterol:

34mg
Sodium:

122mg
Carbohydrates:

18g
Fiber:

1g
Sugar:

3g
Protein:

2g