The older I get the more I love my morning coffee. And I should really find another name for coffee because I like mine with equal parts coffee and creamer. And what I really mean is I use equal parts International Delight Sweet Cream coffee creamer. So I'm basically drinking ice cream flavored coffee in the mornings. Which really is no surprise because my favorite ice cream is coffee flavored. [Is any of this making sense? I haven't had my morning ice cream yet.] Basically, this java chocolate chip ice cream is my evening version of my morning coffee. And its delicious.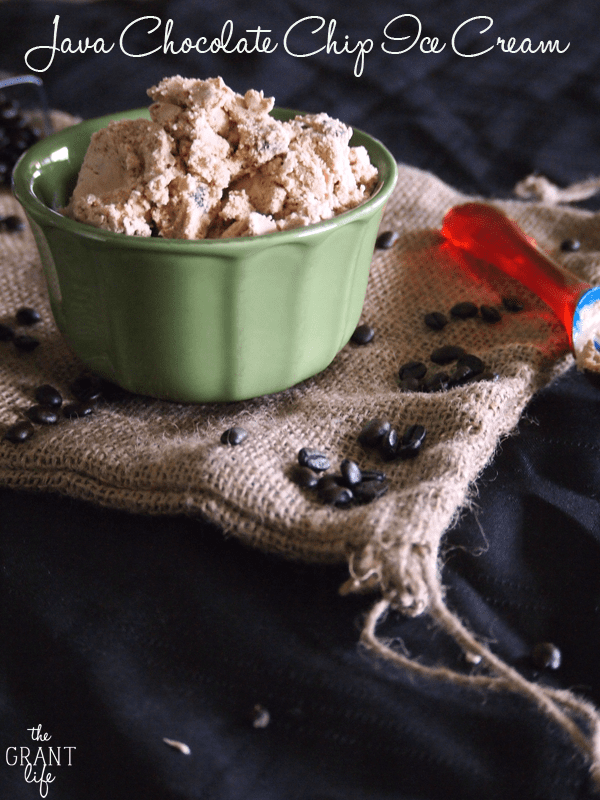 I should also tell you that this post almost didn't happen. Because I almost ate all the ice cream. What happened was, after I made the ice cream and put it in the freezer it kept asking to be eaten. Its true! I'd open the freezer to take our meat for dinner and it was all 'Hey friend, want some coffee ice cream?' So I'd grab a spoon and take a nibble. Or two.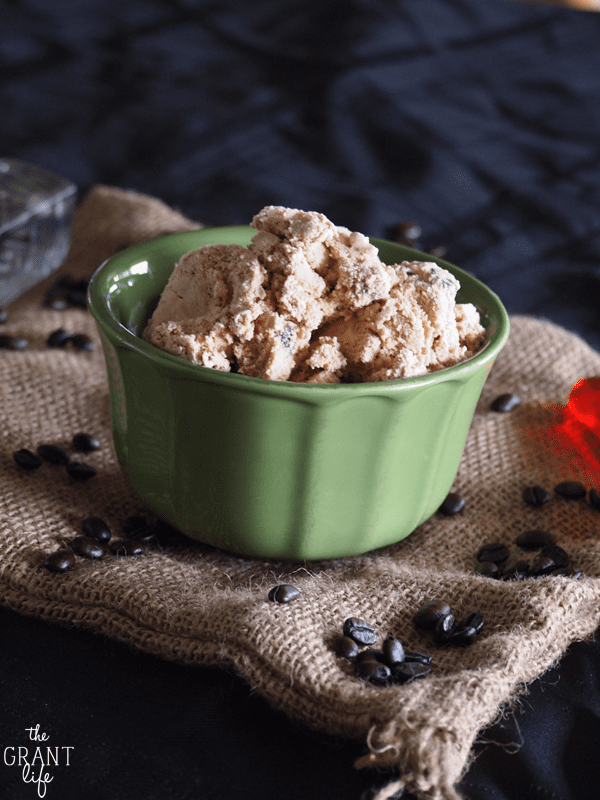 And it really doesn't help that the silverware drawer is right next to the fridge so I can easily grab a spoon. [Maybe I should move my silverware?] I'd grab a spoon and take a taste. You know, to make sure it was set properly and the freezer wasn't somehow defrosting it. Crazy things like that happen.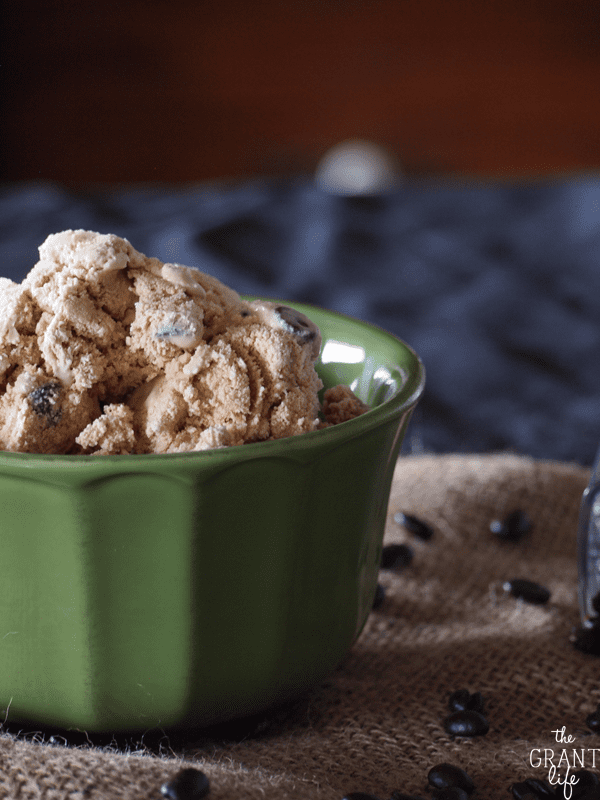 Oh I can't even lie. This ice cream is amazing. And sometimes I would go to freezer just for the ice cream and hid from my kids for a minute. [Say whaaa?! Who does that?!] Me. I do that. Especially when its ice cream, and double especially when its ice cream with coffee in it. I'll keep that sweet treat to myself til they are older.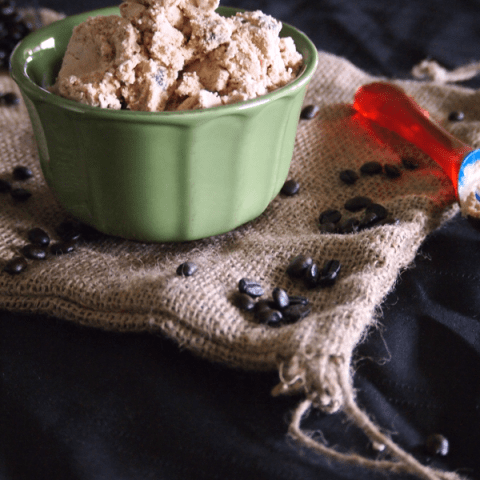 Java Chocolate Chip Ice Cream
Ingredients
2 cups half n half
1 cup heavy whipping cream
1/2 cup sugar
1 teaspoon vanilla
2 tablespoons instant espresso
1 cup chocolate chips
Instructions
Heat half n half and heavy whipping cream over medium heat.
When warm and starting to bubble slightly, add in sugar, vanilla and espresso.
Whisk until the sugar and espresso are dissolved.
Remove from heat and let cool.
Place in the refrigerator overnight.
Add to your ice cream maker the next day.
Churn for 20-40 minutes or until desired consistency.
The last 5 minutes, add in the chocolate chips.
Notes
If you don't have an ice cream maker then add it to the freezer after its cooled and skipped the last 3 steps.
Nutrition Information:
Amount Per Serving:
Calories:

2763
Cholesterol:

544mg
Sodium:

425mg
Carbohydrates:

230g
Fiber:

6g
Sugar:

188g
Protein:

33g
Want more coffee induced recipes?
Be sure to check out: