This past week I did something I haven't done in awhile – I went to the library alone. The kids and I try to go to the library once a week, but instead I went solo. And it was weird. I wasn't chasing anyone, or putting random books back on the shelves. I didn't have to tell anyone to be quiet or to settle down. It was strange but a very enjoyable time. Alone. Which is how I ate this espresso magic shell. Alone. And I didn't feel bad one bit. [Or bite.. however you want to look at it.]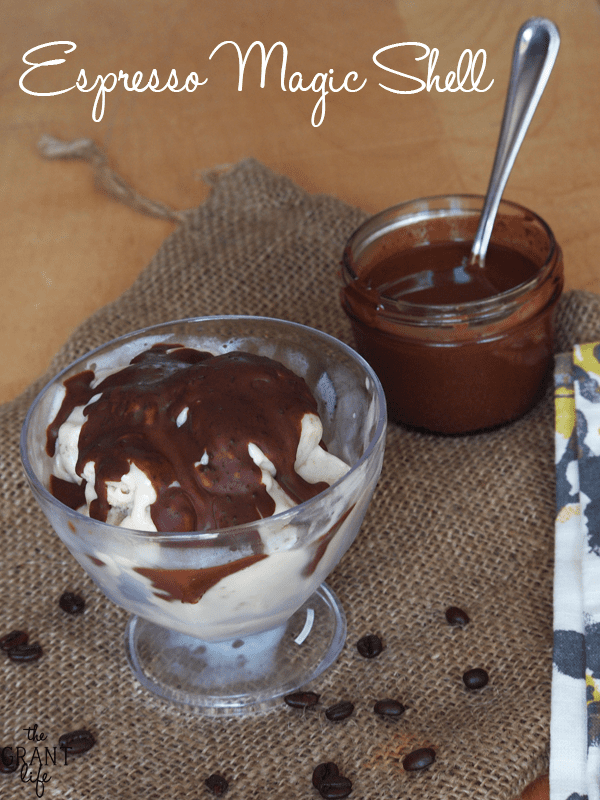 I love taking the kids to the library and helping them choose a book or two to take home. They seem to be more excited about reading if they have an say in what we get. Which I totally understand. What I don't get is why they think I am taking them to a play ground instead of library. I can't count the number of times that I have to run after Avery because hes bolted off down a row of books.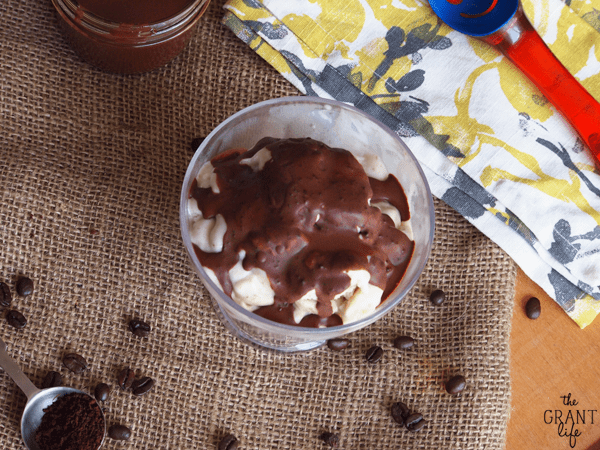 Despite all that, I still continue to bring them to the library; hoping they will settle down one day. So far, that has not happened but I have hope it will one day. [Before they are 18 preferably.] So instead, I went by myself this past week. And it was amazing! I browsed books that I wanted to read and none of them had cartoon characters on the covers. I spent a whole hour in the cook book section. Quietly. Without having to chase anyone.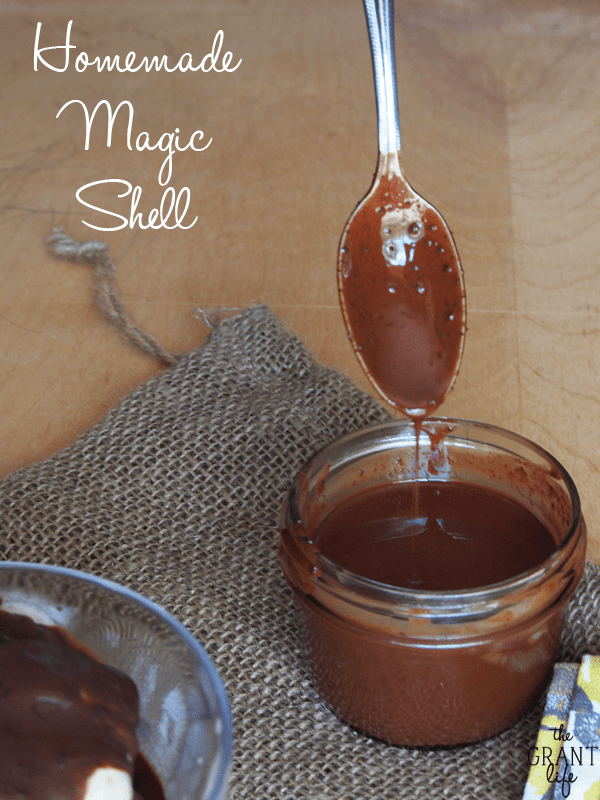 At first I felt guilty for going alone. [Mom guilt.] But I snapped out of it and realized that its ok to do things without the kids every once and while. Like make and eat homemade espresso magic shell. And I felt bad at first, but realized – the last thing my kids need is chocolate and espresso! So I ate it in the quietness of the house. Alone. And I enjoyed every last bite. [Or bit.. however you want to look at it.]
If you liked this recipe, be sure to check out: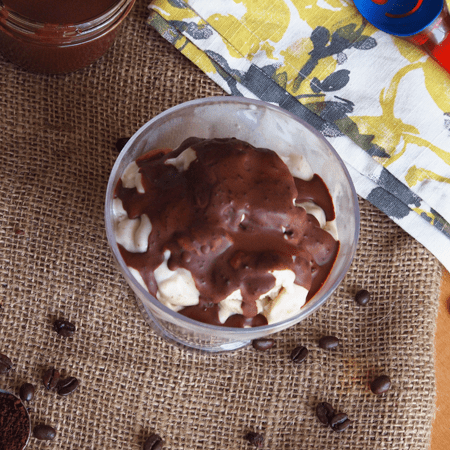 Espresso Magic Shell
Ingredients
1 cup chocolate chips
1/2 cup coconut oil
2 tablespoons instant espresso powder
Instructions
Place the chocolate chips and the oil in a microwave safe bowl.
Heat for 30 seconds, stir and then heat for another 30 seconds.
Stir until smooth.
Add the espresso powder and stir until dissolved.
Let cool and enjoy!