Whoa. Thats a long name for just a pancake recipe. Trust me.. its not
just
a pancake. Its
the
pancake. The one you dream about in your sleep and wake up and
have
to make it. Its that one. I originally share this amazing recipe over at
Little Inspiration
and thought yall would
like
love it as much as I do. Its one of our absolute favorite
easy homemade recipes
!
Cappuccino

Pancakes with Mocha Cream Cheese Frosting

slightly adapted from here

Pancakes:

4 cups flour




2 tbs baking powder




2 tsp salt




2 eggs




1/2 cup sugar

+ instant coffee

granular

, vanilla and cinnamon to taste

Frosting:

4 oz cream cheese




1 tbs sugar




1/2 tsp instant coffee granules




1/2 teaspoon vanilla extract




1/4 cup mini semisweet chocolate chips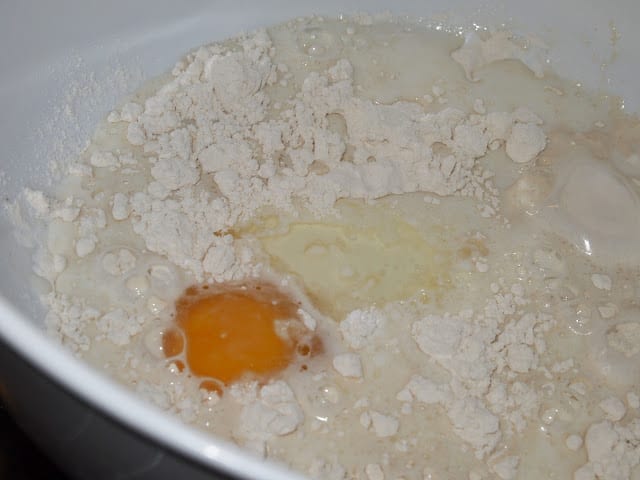 Take your normal pancake ingredients and blend them all together. Or if your a Bisquick type of pancake maker then use that and mix it all up. I do Bisquick half the time and homemade pancakes the other half. Depends on how the morning starts off.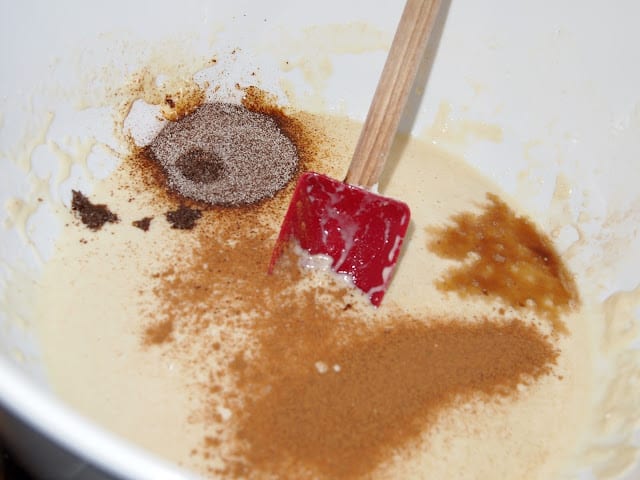 Next, mix in your extras to make them cappucino-esque. [Is that a word? It should be.] Instant coffee, cinnamon and vanilla.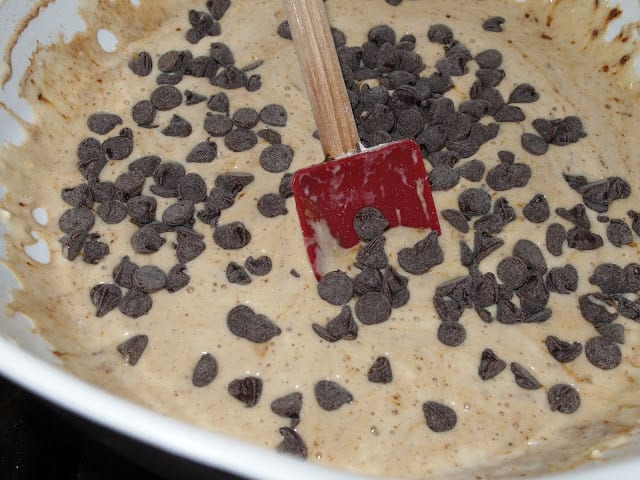 Add your chocolate chips and mix it all up. [This is my favorite part.. I heart chocolate. We have a very close relationship.] Yes, you can eat a few chips too. [That's one of the best parts!]
While your pancakes are cooking combine all your ingredients for the frosting in a mixer. [Cream cheese, sugar, coffee granules, vanilla extract, and more chocolate chips.] Blend until smooth.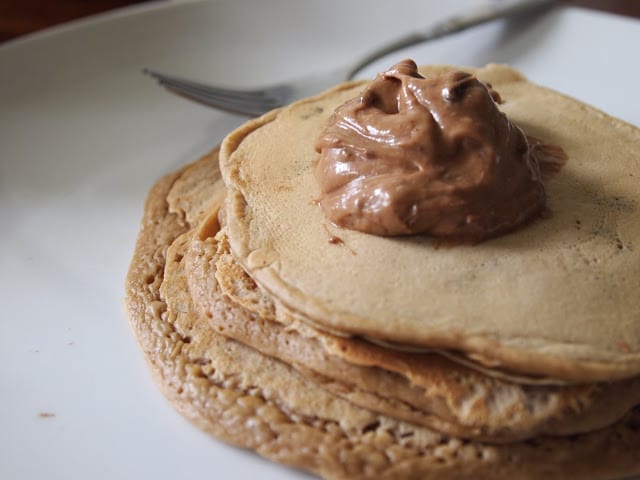 These are perfect for a lazy Saturday morning [or any morning if you ask me] with a cup of coffee. Just be careful, you may be a major caffeine buzz. And although they are delicious I wouldn't advise feeding them to toddlers. Not that I know of the after effects, just a word of warning.