Its starting to feel more and more like Christmas, especially since our weather has finally started to cool down. And when our weather cools down, my oven gets fired up! There is something so familiar about baking easy homemade recipes when its chilly outside and Christmas is approaching. Do you love baking in the cold weather? If so, you're in luck! I have rounded up almost 50 amazing Easy Homemade Christmas Desserts. The top few are my personal recipes and after the collage picture there are a bunch of recipes from friends. [Some came from the Life of the Party link up!] Grab a cup of coffee and happy baking!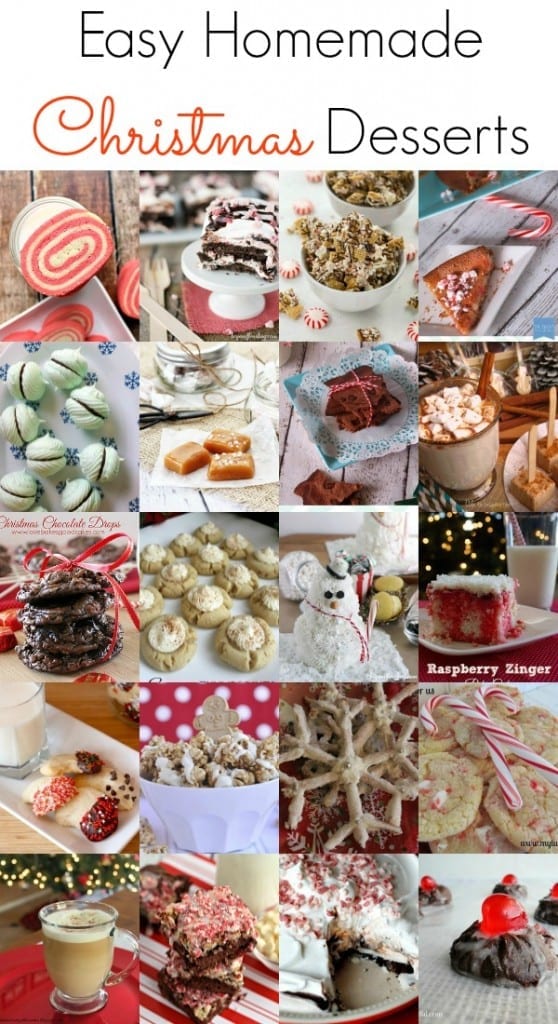 Almond Crescents :: Cupcakes and Kale Chips

Want even more easy homemade recipes? Sign up for the Grant life newsletter and have them delivered to your mailbox!