A few weekends ago I was hanging out at World Market with my mom and the babies. We wandered over to the wine section and I was excited because they had wine tasting going on. They also had some samples of dips and some chocolate. Of course I grabbed the chocolate first and found out it was salted caramel bark. It was good but instead of buying it I wanted to make my own. [Ya know.. to keep on hand.]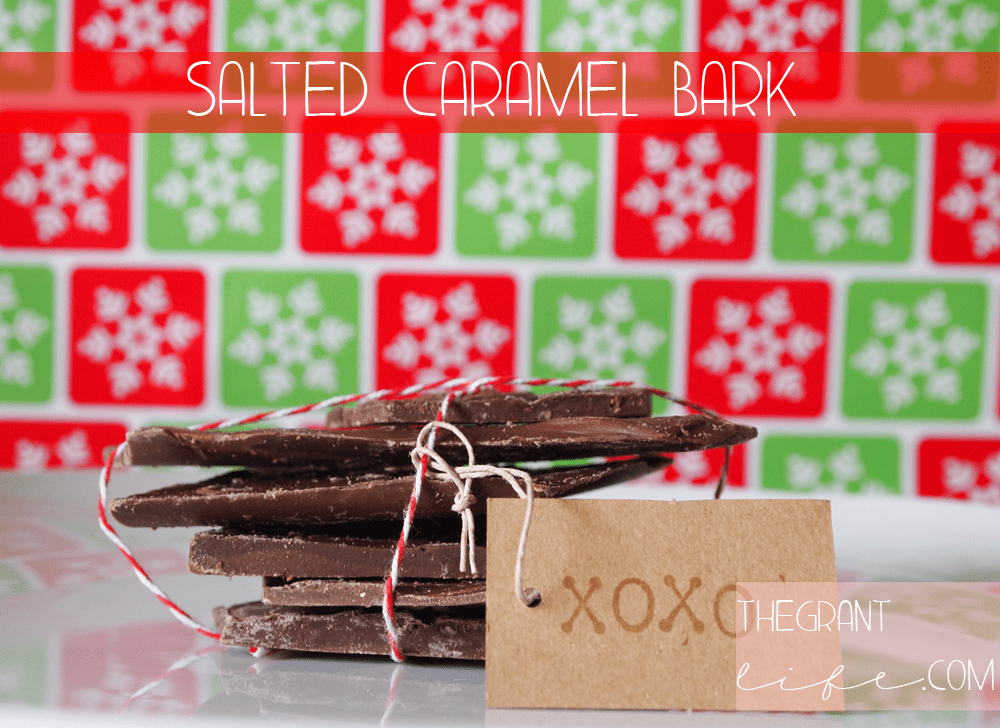 Not only is it delicious but you only need three ingredients. Yes, really! You need chocolate bark, a few caramel bars [I used these yummy Wether's ones!] and coarse sea salt.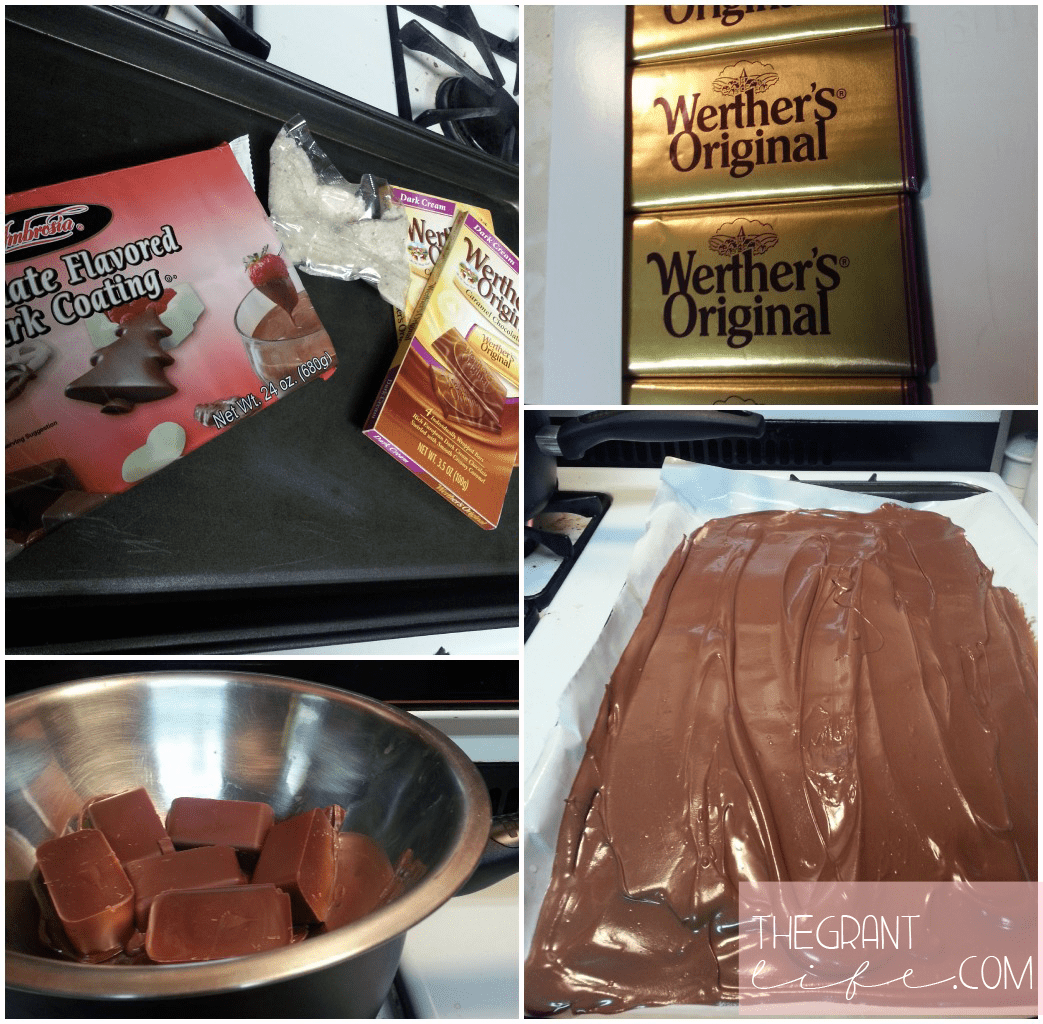 Melt your bark in a double boiler [or faux double boiler like mine] and spread it on a cookie sheet lined with freezer paper. Melt your caramel and spread that over the bark. Sprinkle your sea salt on top of the gooey chocolate.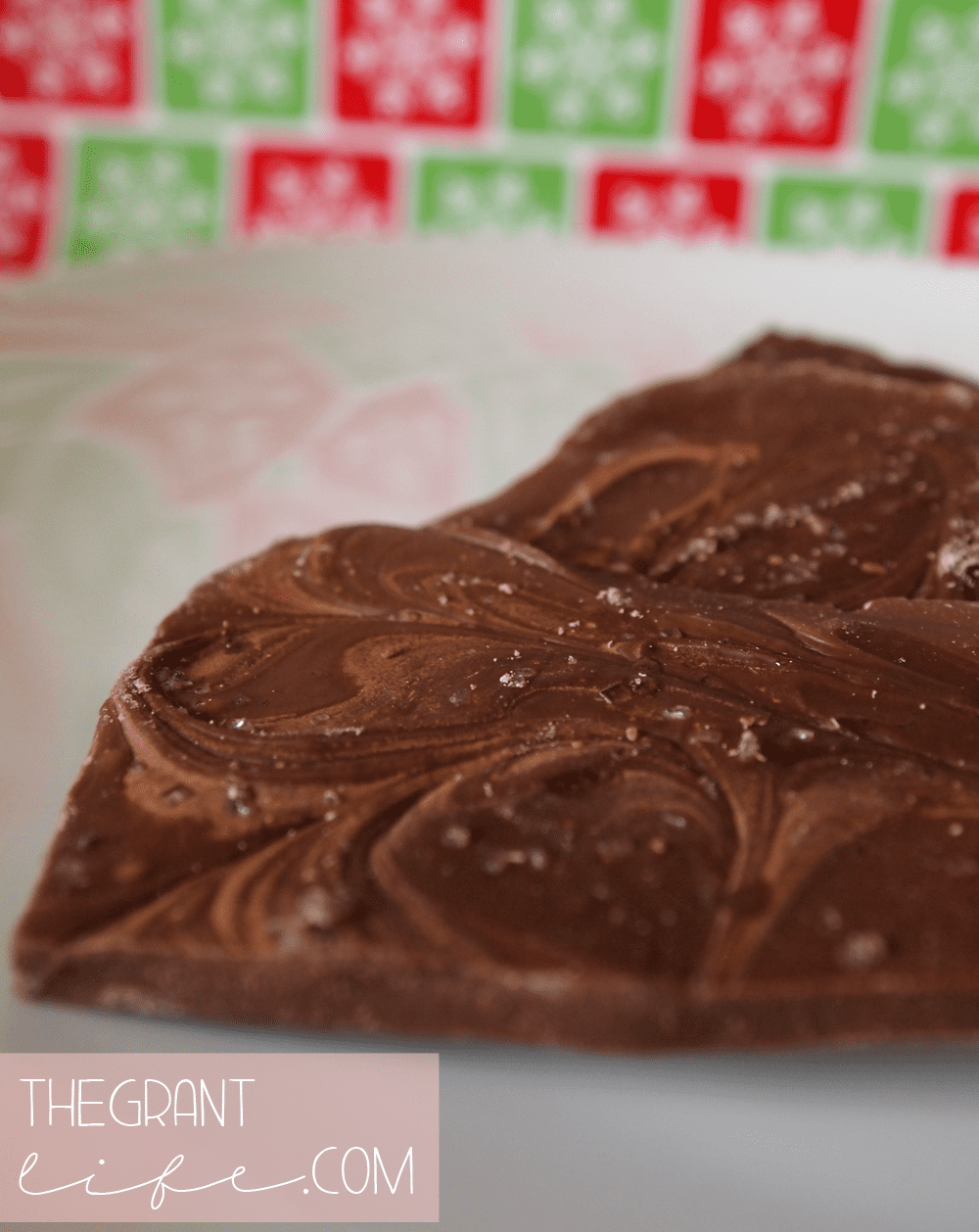 Once it dries break it into pieces and hide it. [In a spot only you know.] Ok you can eat a few pieces.. then hide it.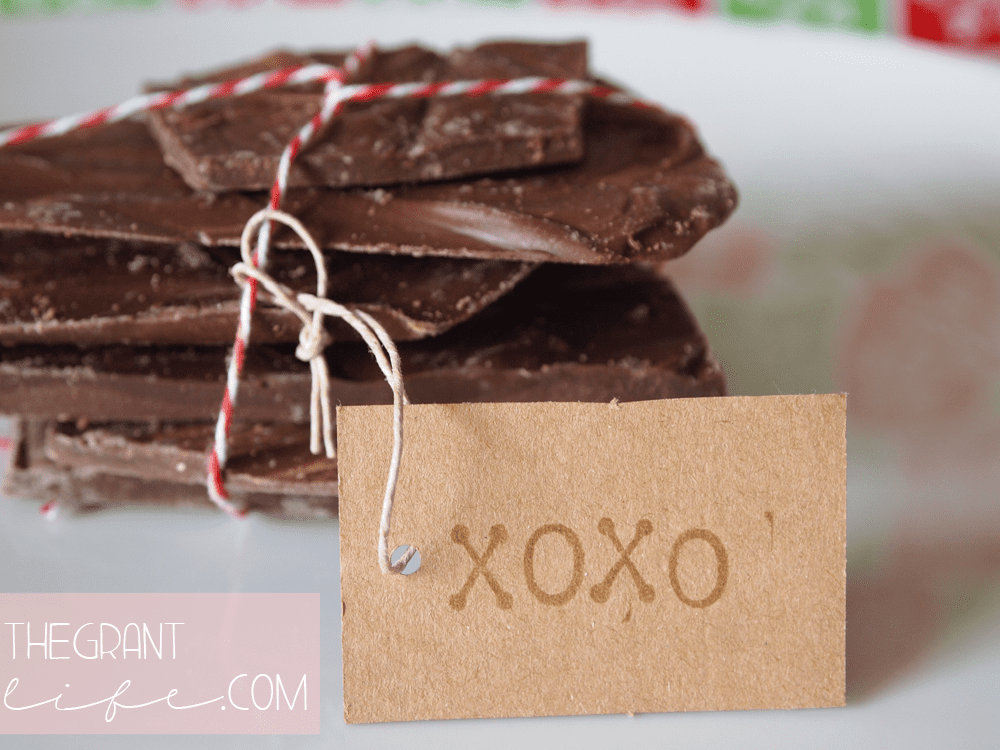 This would make a great gift and you might become someones new bff. Or if you want to hoard it and eat it yourself that works too.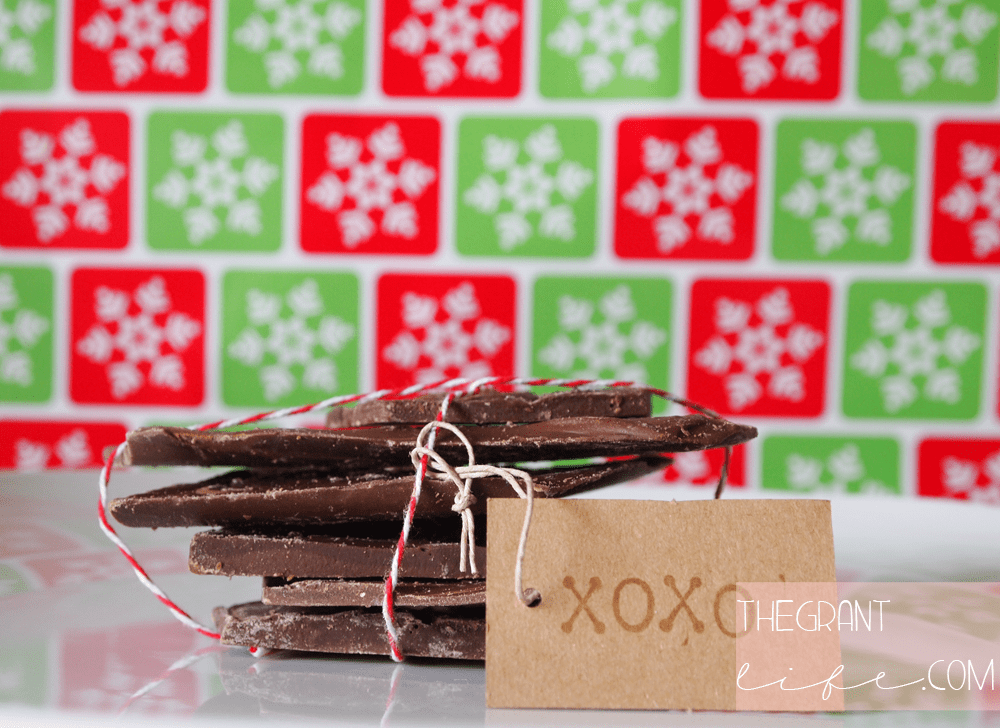 Are you a fan of salted caramel? It seems to be everywhere lately. Most notably in my belly.