Remember how I told you about my theory on sweets?  Well friends, I think I have a sugar addiction.  (First step is admitting it right?)  Ok ok.. I know I have a sugar problem.  But I can stop anytime I want.  
Sigh.  
Did you know that a can of sweetened condensed milk can turn into delicious caramel?  I didnt either!  I saw it on a blog (forgot which one.. ahhh!) and immediately dropped everything to make some.  Ok maybe I didnt drop everything.. but I did make sure I picked up a few cans on my next grocery trip.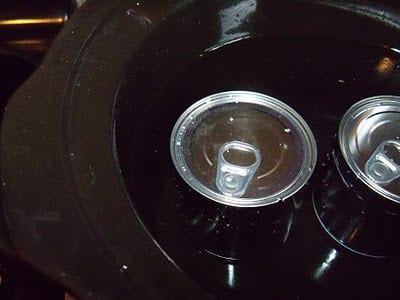 Oh.. my.. goodness!  Easiest, most delicious sweet treat I have ever made in a crockpot!  Yes.. a crockpot!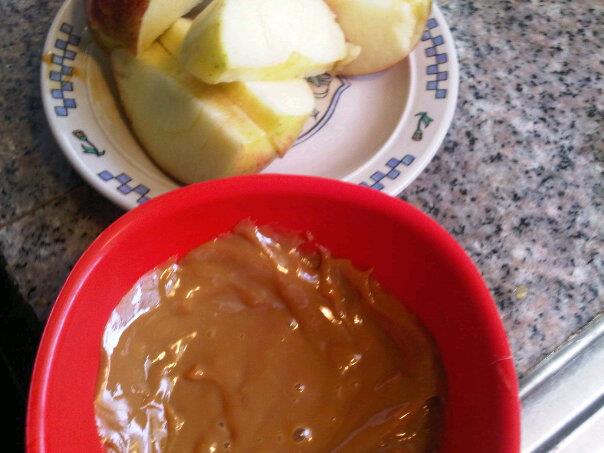 Wanna know how to make it?  I thought you'd never ask!  Its so easy you dont even need a real recipe.  Just a three steps..
1. Stick a can of sweetened condensed milk (minus the label!) in a crockpot full of water (make sure its covered)
2. Cook on low for 6 – 8 hours (hello beauty sleep!)
3. Take out of the water and let it cool for a few hours 
The last step is important.  I was Miss Impatient and the caramel exploded out of the can.. everywhere.  I had (really hot) caramel sauce on my eyebrowns. No joke.  But you can laugh.. I did.  Then I ate a ton (of cooled) caramel sauce.  
I was healthy though.. I used an apple to scoop it into my mouth.  Nom nom nom.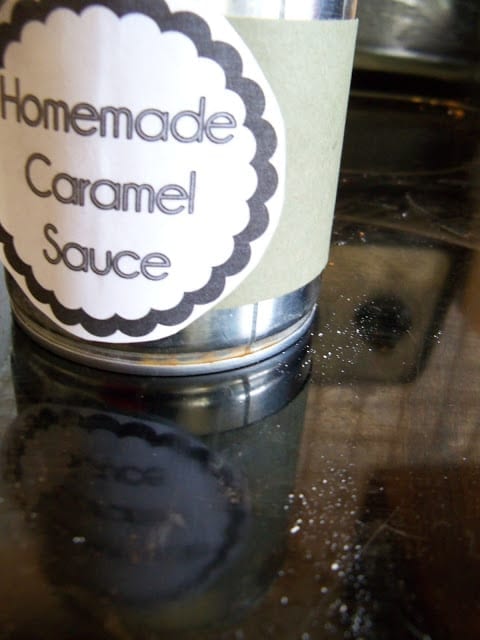 I made 7 of these bad boys to hand out as teachers gifts yesterday.  The cans come out of the crockpot dirty so I wiped them down and slapped a cute little sticker on them.  No more dirty, naked caramel sauce cans.  ( I need to wipe my dirty, nasty stove top before taking pictures next time.. ooops!)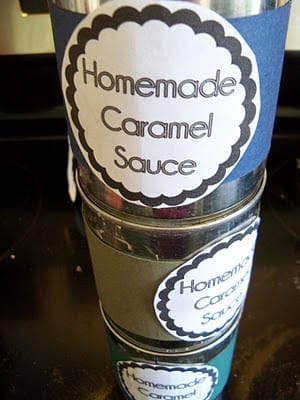 See?  Cute little sticker on the outside.  Delicious caramel inside.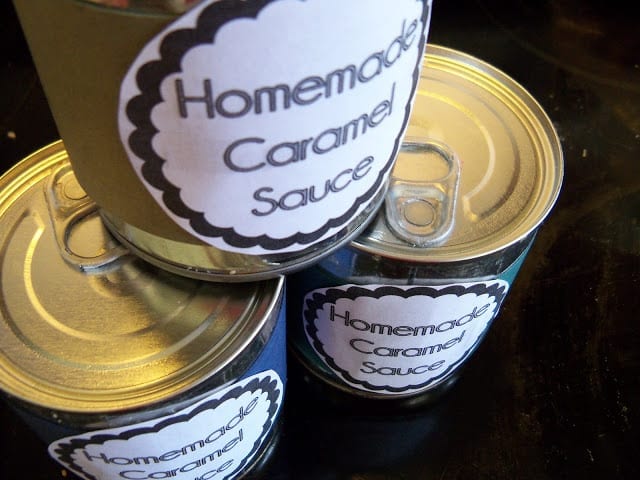 Do you believe me yet that you need to try this?  I can post more pictures of my semi crafty cans.. or you could just try it and shut me up.  I think the second option is better too.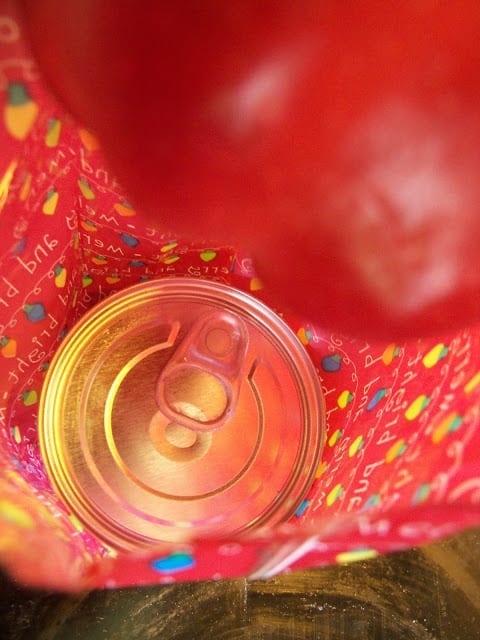 I put the can on the bottom of a gift bag and then put an apple on top.  Gotta keep it healthy folks.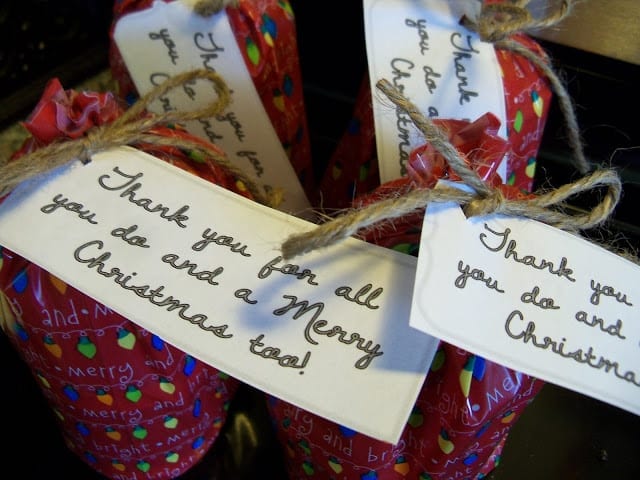 I tied some jute around the top and attached another cute little printed tag.  Easy.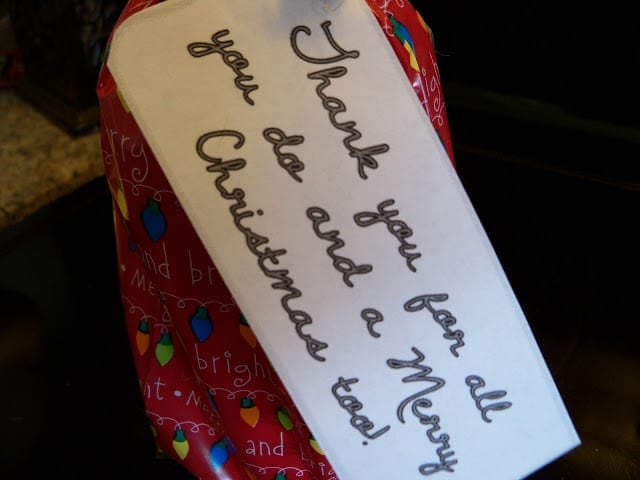 This would make a great neighbor gift too.  Actually it would make a great gift for anybody.  Especially those friends that love sweets.  (cough.. me..)
Whats your favorite sweet treat?