Need a few recipe ideas to fill out your family's menu plan? I'm sharing some quick and easy dinner ideas in our April menu plan to help! Oh and some great sides and desserts too!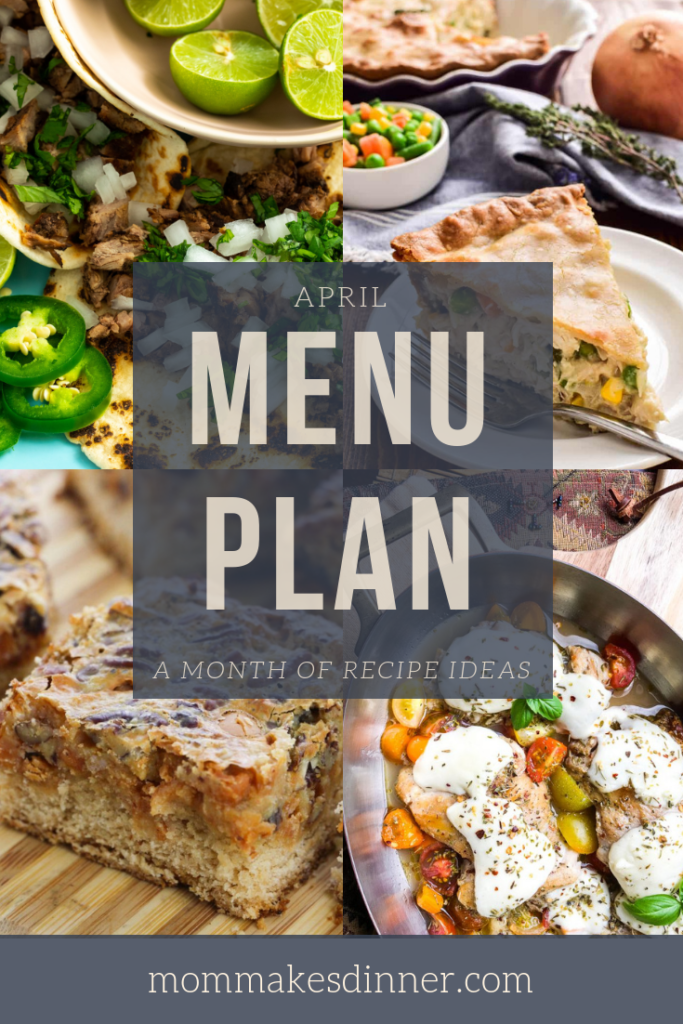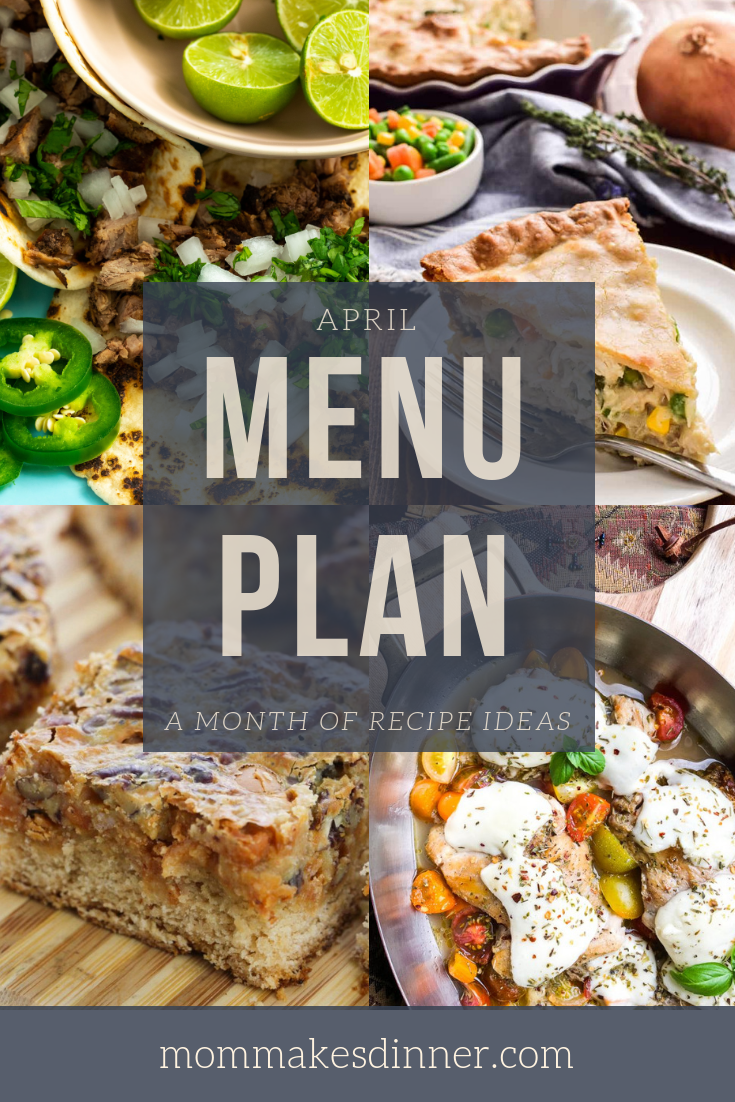 Hey there! Welcome to our April menu plan. This menu is fulllllll of ideas to help you fill out your menu plan. Whether you do a weekly or monthly plan, you are sure to find some new recipes here.
April is a big month in the Grant house – we celebrate Avery's birthday and this month we are moving into our new house! (!!!!) We have been living with my (super amazing) in-laws while we looked for something up here in Michigan. Surprisingly, not a lot of people like to move in the winter. (It's not a big surprise to everyone up here, but it was to this Texan.)
But we found our dream home and we can't wait to move in! I am SOOO excited to have my own kitchen space again. I think I have missed my appliances the most during this transition. That's not weird, right?! (You don't have to answer that.)
A few things to note –
There are 4 weeks of menus below. Each week has 6 main dishes, 2 sides and 1 dessert. Feel free to take recipes from any week and create your own menu plan. These recipes are for here to inspire your own menu plan.
I check all the ingredients and recipes that are gluten free, Keto, Paleo, or Whole30 are marked. I have also marked recipes that use a crock pot or Instant pot or are made using only one pot/pan.
You can also grab a free grocery list and menu planner printable below. Let's get eating!

Week 1:

Week 2:

Week 3:

Week 4: