Looking for a quick and easy weeknight dinner recipe? Peppers and onions is it!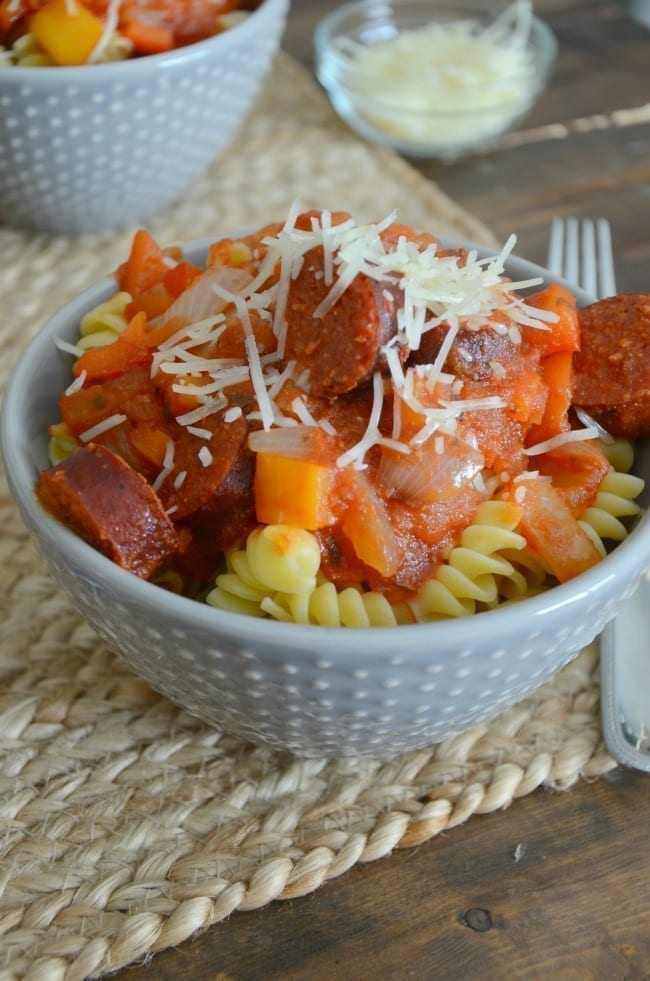 Hey there! It offical – summer is coming to an end. The kids start school tomorrow and we have to settle back into our school time routine. And to be honest, I'm not sure how I feel about that just yet. On one hand, I love having them home and being able to sleep in or go on vacation whenever we want.
On the other hand, they scream, fight and generally drive each other crazy for a solid 12 hours a day. But I know tomorrow the house will be too quiet and I will miss them fighting over the remote.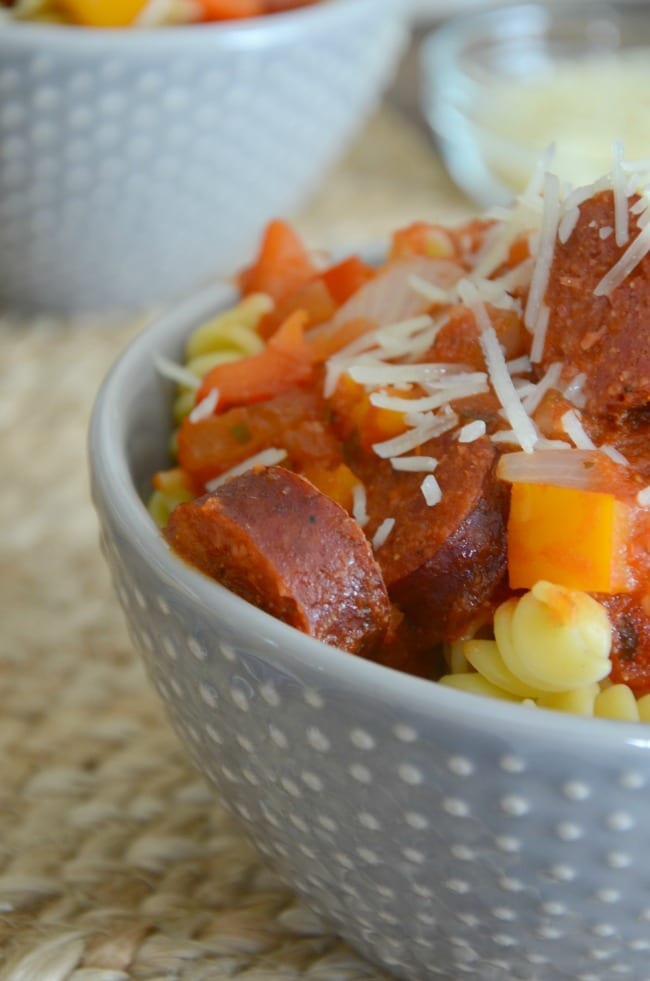 The craziest part is that up until last year I had planned to homeschool the kids. I know. I know. But I was actually really looking forward to it and had all our curriculum picked out. (I hadn't bought it yet.) When we moved to Houston, we found a church that was close and went the first Sunday we were in town.
I was approximately 78 months pregnant and exhausted. When service was over we were trying to scoot out the door so I could get home and lie down. We had at least 6 members from the church come up to us, introduce themselves and inquire if we were going to put out kids in the school.
We politely told them no, that we were going to homeschool. Everyone seemed really nice and just encouraged me to consider the school for the kids.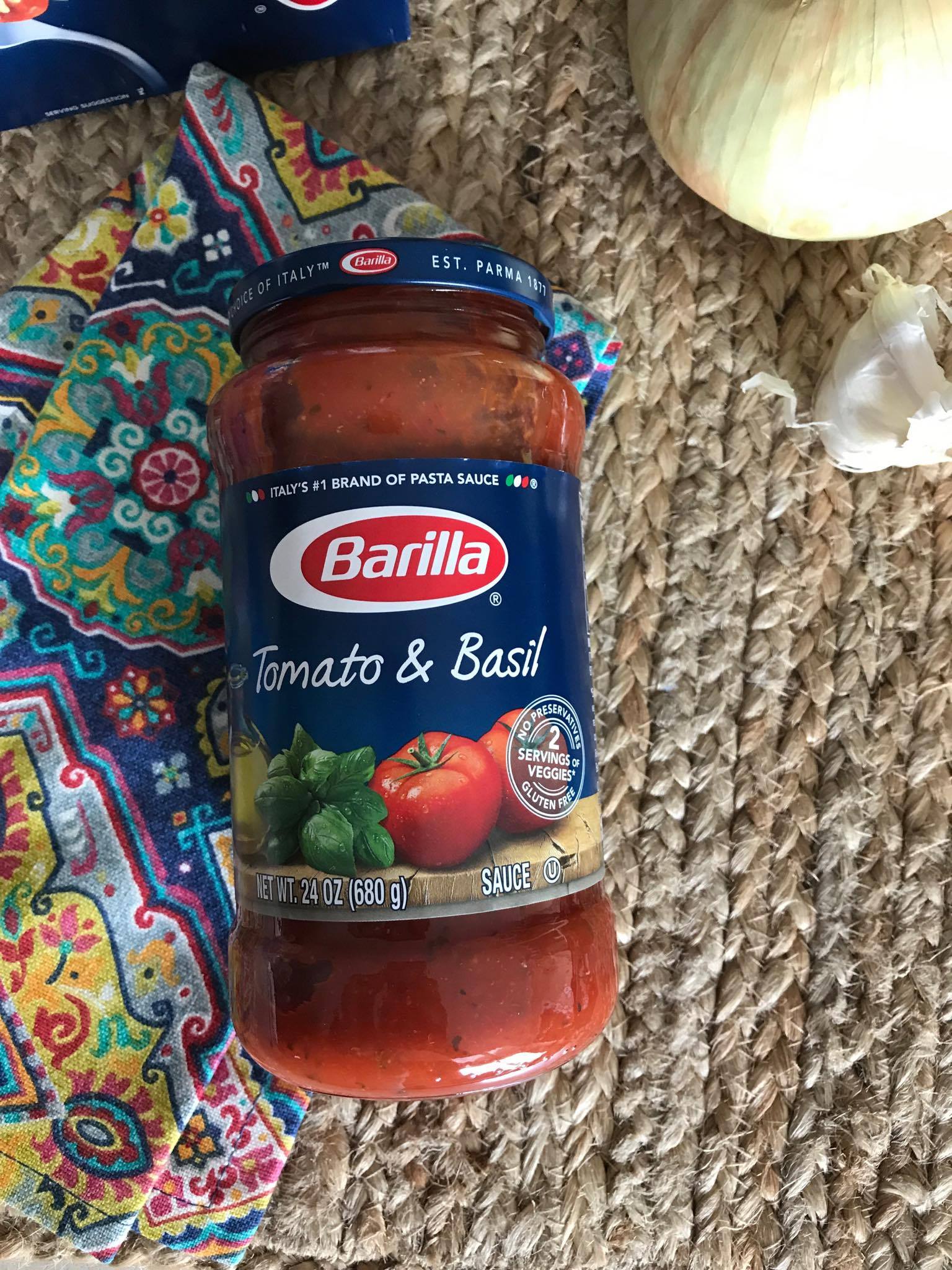 It was Ryon who came around to the idea before I did. He said if I was tired now, imagine how I was going to be after the baby was born. And I knew he was right. I'm not sure I had even really factored in the baby into homeschooling.
I met with the principal the day before we headed to Michigan to visit family. I filled out all the paperwork and paid all out registration fees. I felt a huge relief knowing that the kids would get the attention they needed and I could love on the new baby. Or nap.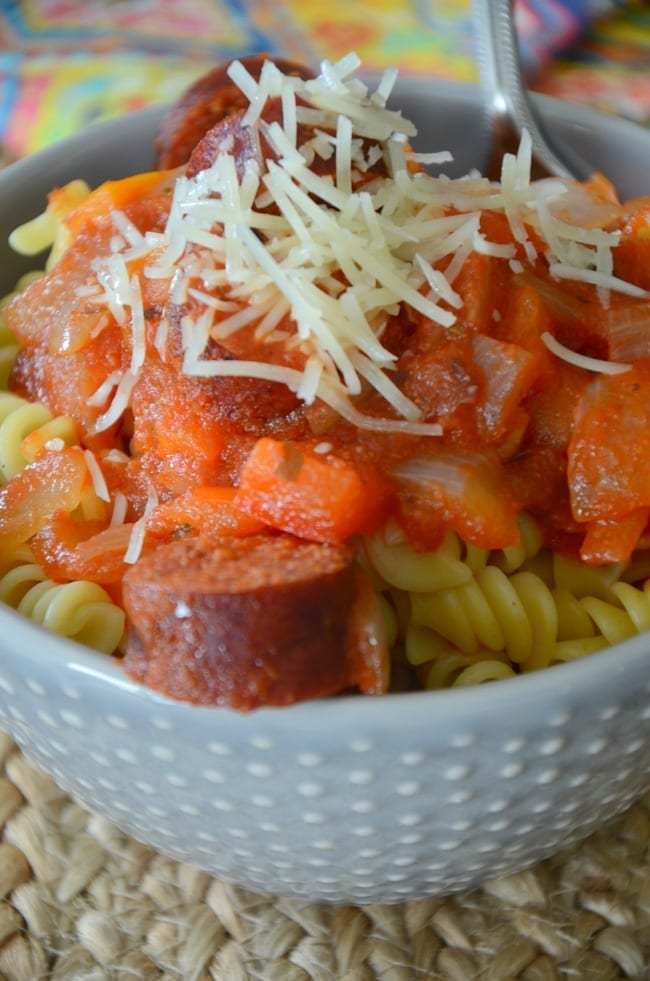 Putting the kids in their school had to be one of the biggest blessings. We have made such good friends and the kids are both above their grade level in reading and math.
Going into this year, I know what to expect and what schedule we need to follow. I also know that it will be madness the first few weeks while we try to get used to said schedule. I plan to cope the only way I know how – with food! And by that I mean I am menu planning and preparing the kid's lunches in advance. I even made homemade granola bars and pop tarts! (Whoa!)
This peppers and onions dinner is a family favorite and SO EASY to make. It's sauteed peppers and onions with a lean protein (in this case turkey sausage) and Barilla Tomato Basil pasta sauce. It is done in about 30 minutes (including the pasta boil time!) and makes great leftovers.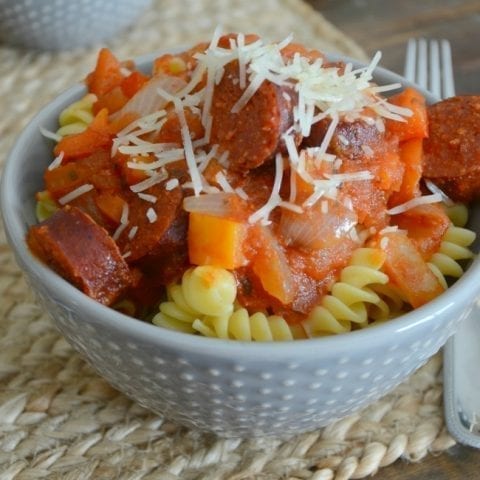 Peppers and onion
Ingredients
2 tablespoon butter
2 medium bell peppers, diced
1 large onion, diced
1 package of lean turkey or chicken sausage (about 12 oz), diced
1 jar of Barilla Tomato Basil sauce, or sauce of choice
pasta of choice, cooked
Instructions
In a large skillet, add the butter, peppers and onions. Cook until both are soft, about 10 minutes. Add in the sausage and allow to cook for one minute.
Pour in the pasta sauce and reduce heat. Allow to simmer for 5 minutes, or until heated all the way through.
Serve warm over pasta. Top with Parmesan or cheese of choice
Questions about this sausage with peppers and onions recipe:
-Do I have to serve it over pasta?
Nope! Feel free to serve it over mashed potatoes, in a hoagie or however your family likes. We love it over pasta here.
-What kind of bell peppers do I use?
Any color bell pepper works in this recipe! I am a fan of the red and orange variety since they are a bit sweeter.
-Do I have to use turkey sausage?
Nope! Italian sausage works great in this recipe. Brats would be a fun addition as well. Use whatever sausage you enjoy or have on hand.
Like this recipe? Be sure to check out: