Is this strawberry shortcake French toast breakfast.. or dessert? You decide!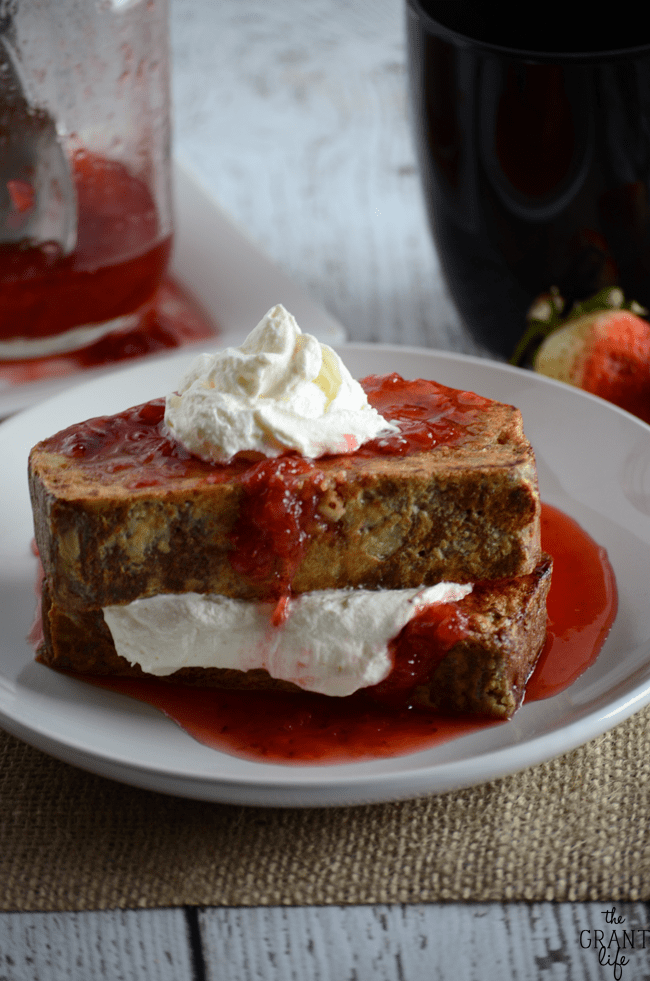 I'm going to tell you a tale of a little turkey we call Avery. We call him turkey because he acts just like one. He is stubborn, hardheaded, absent minded and just plain difficult sometimes. Well, he was in full turkey mode this weekend. It started with family pictures on Saturday. He didn't want to smile. And not only that, he didn't want to listen in general. I'm ok with not smiling, but pleaseeee acknowledge me when I call your name 3 times.
Please?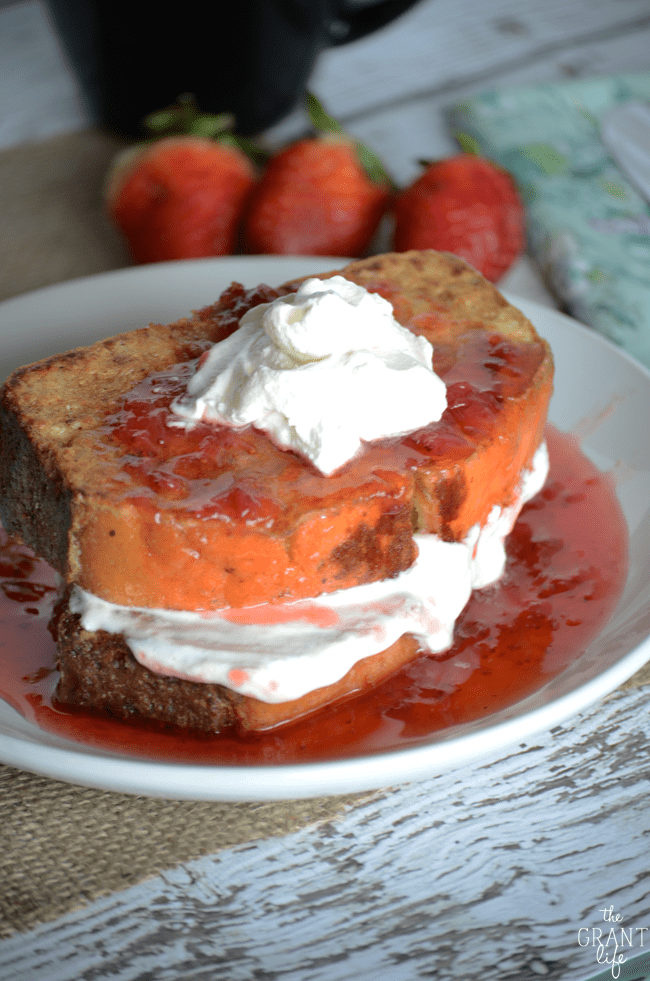 His turkey-ness carried over to church on Sunday. After church the kids go to Sunday school while we stay for adult bible study. He is always excited to go because they sing songs, cut stuff out and play with glitter. He even asks if he can get up and go in the middle of service sometimes. Loudly.
He didn't ask this Sunday and he wasn't excited when we started walking him to the classroom either.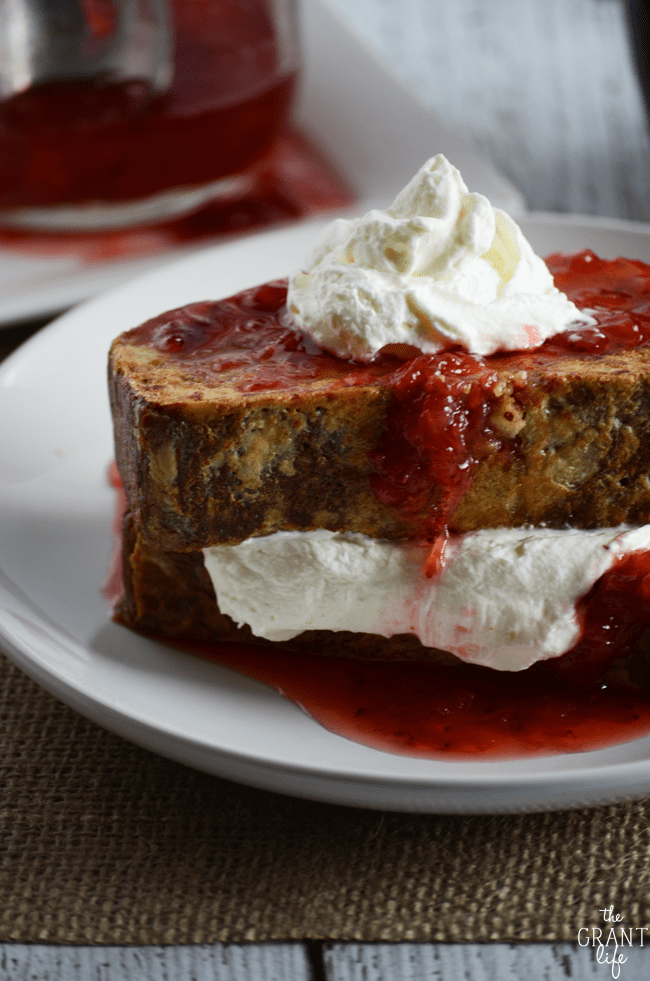 Then he flat out refused to go into the Sunday school classroom. Refused. I picked him up and sat him in the room only to have him run out almost screaming. I think I was half shocked and half embarrassed by his reaction. He LOVES Sunday school! Apparently not today. And we don't like it so much we are going to scream, pitch a fit and cry about not wanting to go.
So we did what any parent would do – we made him sit outside the door.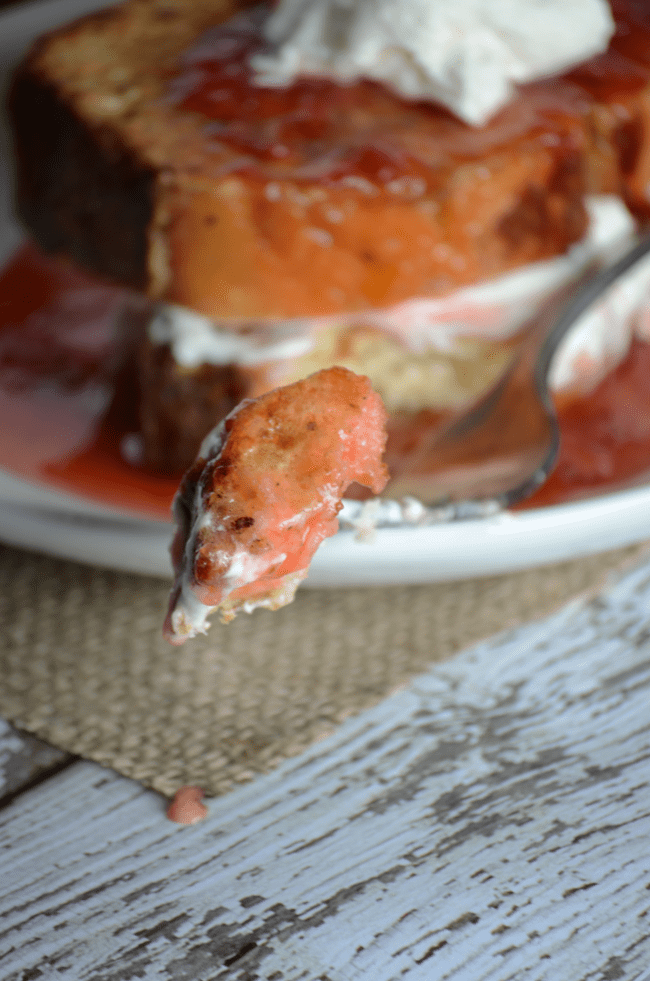 Honestly though? I was surprised he sat there and didn't keep popping up and running over to us every 5 minutes. He actually seemed to be enjoying sitting outside the Sunday school door listening to his sister sing and play with glitter. He even used his knees as puppets at one point. And then 10 minutes before Sunday school was over he came over to Ryon and I and asked if he could go in with sissy.
I'm not keeping score or anything, but I'm pretty sure that is parents 1 and Avery like 9 bajillion.
If you want to make this all homemade use this cream cheese pound cake, then top it with homemade strawberry sauce and whipped cream. And you're set. You can pretty much take on anything. Like epic time out battles with a 3 year old. Boom.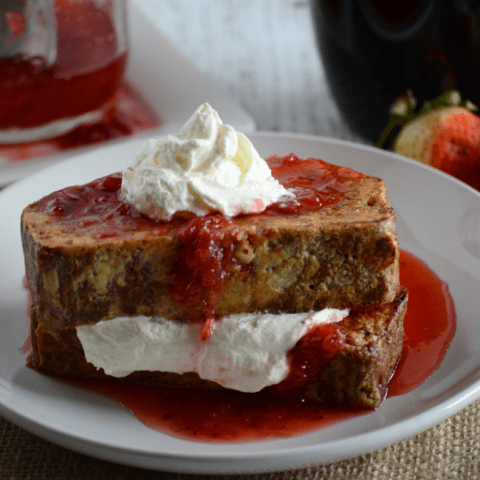 Strawberry Shortcake French Toast
Ingredients
4 slice of pound cake (homemade or store bought)
4 eggs
1 teaspoon vanilla extract
strawberry sauce or jam
whipped cream
Instructions
Turn on a griddle or heat a skillet.
Whip the eggs until frothy and add the vanilla. Mix in.
Dip the pound cake into the egg mixture for a few seconds on each side.
Place on a hot griddle or skillet. Allow to cook for 2-3 minutes on each side.
Remove, allow to cool slightly.
Add the whipped cream and strawberry sauce.
Enjoy!
Like this easy breakfast recipe? Be sure to check out:
And sign up for our recipe updates! I'll send fresh hot recipes right to your inbox!