Its totally 100 percent summer in South Texas. I saw someone mention a few days ago "Its the first official day of summer!" and thought to myself – for anyone who doesn't live in Texas. For us, summer started about a month and a half ago. And hasn't let up since. We spend a lot of time in our kiddie pools, or at the beach or somewhere cool sippin' on ice tea. Or we go crazy and make peach ice tea popsicles.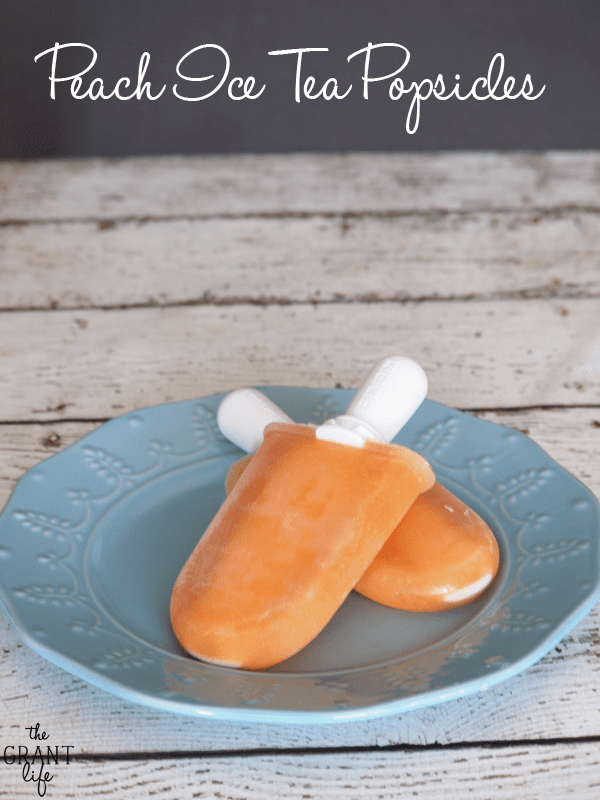 The cool thing about these popsicles is that you only need 2 ingredients. Two simple things that make a delicious summer treat. Ice tea and simple peach syrup. Its basically my peach ice tea recipe but frozen. The only difference is instead of sun tea I used Lipton brew over ice, which made the whole process a lot faster. And faster is always better when it comes to popsicles. [Am I right?!]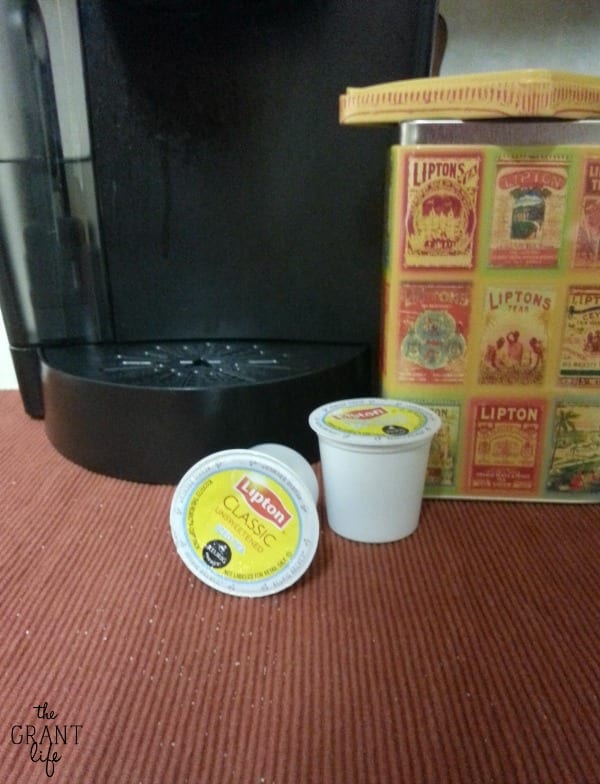 I took my Zoku popsicle maker over to my moms house and whipped up a cup of ice tea. I used the Lipton unsweetened classic tea because I prefer it to sweet tea. Yes, I know I live in Texas. Yes, I know I'm the odd man out in the great tea debate. I'm ok with that. And honestly, adding the peach syrup to the tea makes it perfectly sweet.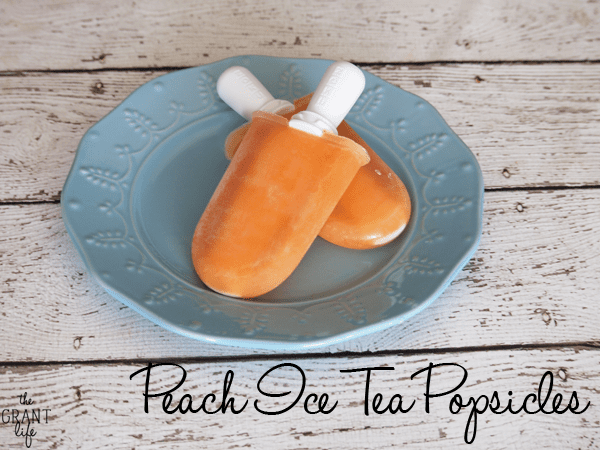 The kids both really liked these popsicles. I made the Lipton ice tea, mixed in the peach syrup and poured them into my Zoku popsicle maker. After a few minutes we all had super easy and delicious peach ice tea popsicles.
See?! Isn't that super easy? I love being able to make a cold cup of ice tea in less then a minute. We always have a steady supply of Lipton K-cups at my moms because even the kids like the tea. Ryley will come up to me and say "Momma, I want some of that good sweet tea". And I laugh out loud while I make her a quick glass.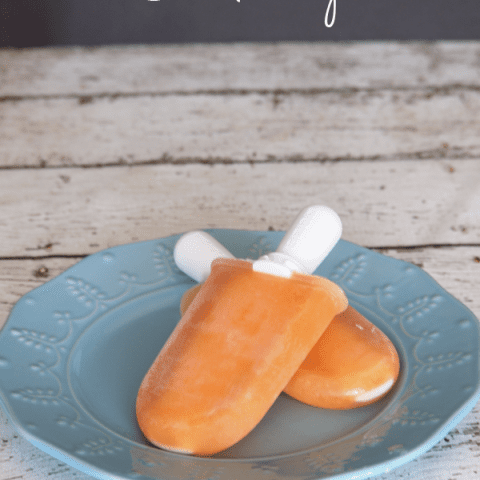 Pea Ice Tea Popsicles
Ingredients
1 Lipton K-cup [or a glass of your choice of tea]
2-3 tablespoons of simple peach syrup [See post for recipe]
Instructions
Mix everything together and freeze!
Enjoy!
Nutrition Information:
Amount Per Serving:
Calories:

9
Carbohydrates:

2g
Sugar:

2g
Like this post? Check out these other delicious popsicle recipes:
And be sure to sign up for our emails and have tasty recipes delivered right to your inbox!