You will want to use this easy peach syrup on everything from pancakes to ice cream!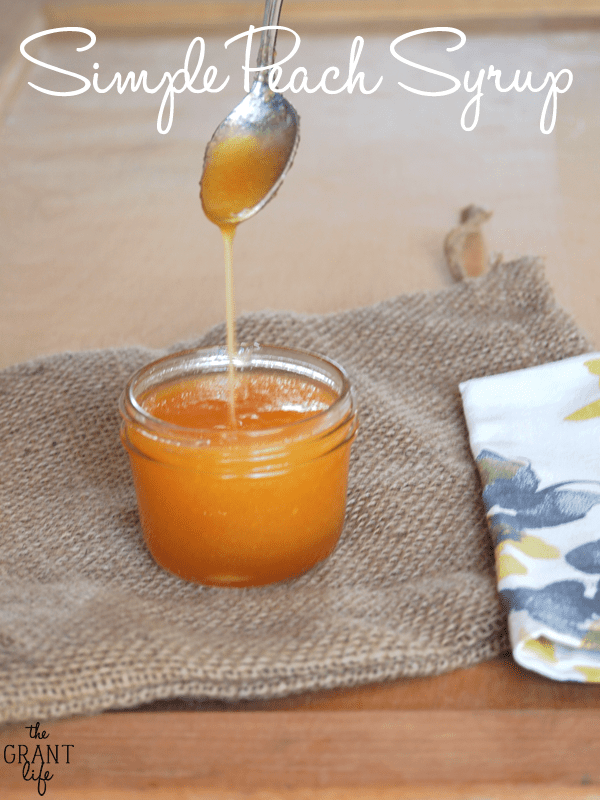 Now is about the time of the year that I start complaining about the heat. I mean it is June 1st and all. So the whining about the weather shall commerce. Its hot yall! Like I'm trying to find ways to stay inside hot. And you know what? It's just the beginning of summer. [Wahhhh.] But I'll look on the bright side, I get to spend more time inside and in the kitchen. I get to create new recipes like this simple peach syrup. I also get to spend more time eating said new recipes. [Maybe I don't hate the heat after all.]
Really summer isn't all that horrible. I'm just such a wimp when it comes to the heat. I don't like to be hot and sweaty. [Which really begs the question as to why I live in South Texas. We'll have to dive into that one another day folks.] I do love all the summer treats and splashing in the pool with the kiddos. The beach is always fun, if you can look pass the massive amounts of sand left in your car afterwards.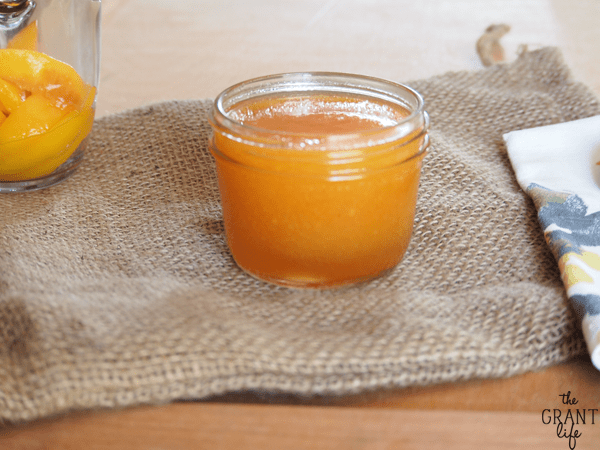 Summer produce is pretty dang awesome. Like peaches. I could eat peaches until I popped. I bought a basket full of them this weekend from a guy who was selling them in a parking lot. It sounds kind of shady but he was legit. They were Fredericksburg peaches which are a big deal down here. They are super delicious and it is totally appropriate to buy them from a random guy in a parking lot.
I ate quite a few peaches and then made this syrup out of a few. I love this simple peach syrup because it so versatile. It is great over pancakes and ice cream but perfect for making peach ice tea too. It can also be used to make peach Bellinis as well. Which is another great way to deal with summer. (I'm just tossing that one out there.)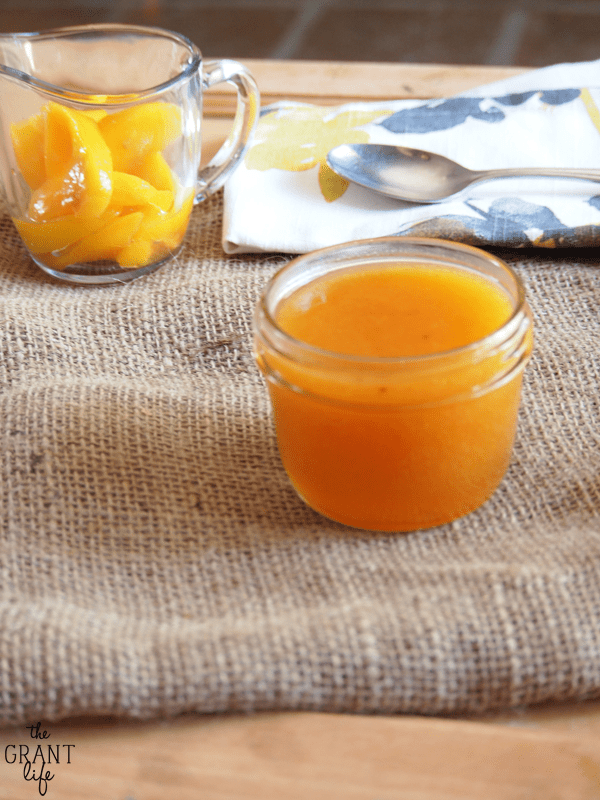 So maybe summer isn't so bad after all. I mean, I'll be able to stay inside and cook more. I get to take this peach syrup and pour it in drinks, desserts and pancakes. I think I'll be able to make it through the heat yall.
What to use simple peach syrup on –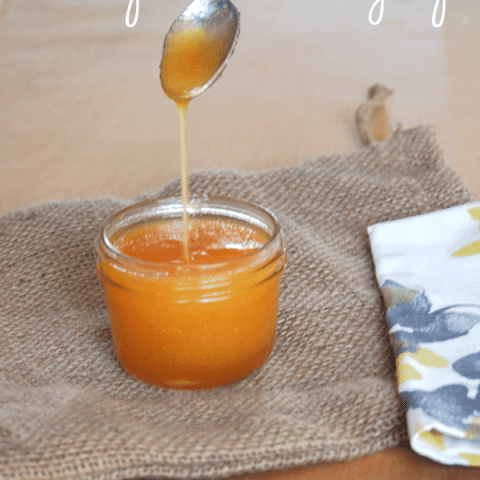 Peach Syrup
Ingredients
1 cup sugar
1/3 cup water
1 cup peaches, sliced (frozen or fresh)
Instructions
Combine the water and sugar in a small pot on medium heat.
Allow the sugar to dissolve and cook until it starts to boil.
Remove from heat.
Place the peaches and the simple syrup in a food processor or blender.
Blend until smooth.
Store in an air tight container.
Enjoy!
Nutrition Information:
Amount Per Serving:
Calories:

834
Sodium:

5mg
Carbohydrates:

215g
Fiber:

2g
Sugar:

213g
Protein:

1g
Like this post? Check out these other homemade syrup and sauces: