No Financial Friday link party today!  We will be having a special popsicle link party tomorrow to celebrate the end of popsicle week!  Hope to see you there!
Today is day four of popsicle week and I am SO excited to share this recipe.  This popsicle is a cross between two seasons.  Salted caramel screams fall and popsicle is all summer.  Its like fall and summer combined to make a beautiful popsicle baby.  A delicious popsicle baby at that.  Regardless of the season, this salted caramel popsicle is one of my favorites from popsicle week.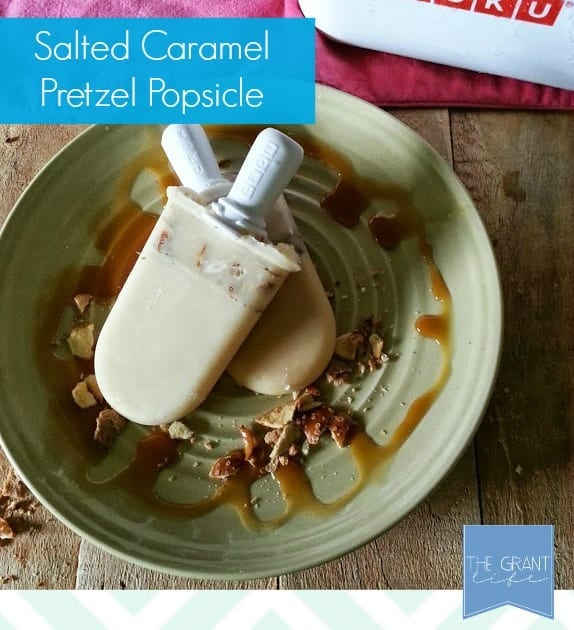 To create your own salted caramel pretzel popsicle you will need:
4 oz Almond milk
Crushed pretzels
3 tablespoons Hershey's caramel [or any other caramel.  Hershey's is just my favie.]
I say 3 tablespoons but what I really mean is pour the caramel into the milk and count for three seconds.  Im not a measurer [not a word but it works] most of the time so the count method is my favorite.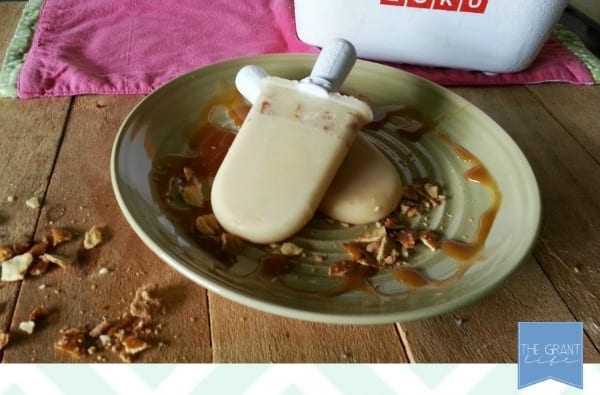 Mix the caramel sauce and the almond milk together.
Pour the milk mixture into your popsicle mold until its 3/4 full.  Let it freeze.  [If you are using a Zoku popsicle maker then this should take less then ten minutes.  Holla!]
Add the crushed pretzel on top once the milk mixture has frozen.  Top with the remaining milk and let freeze.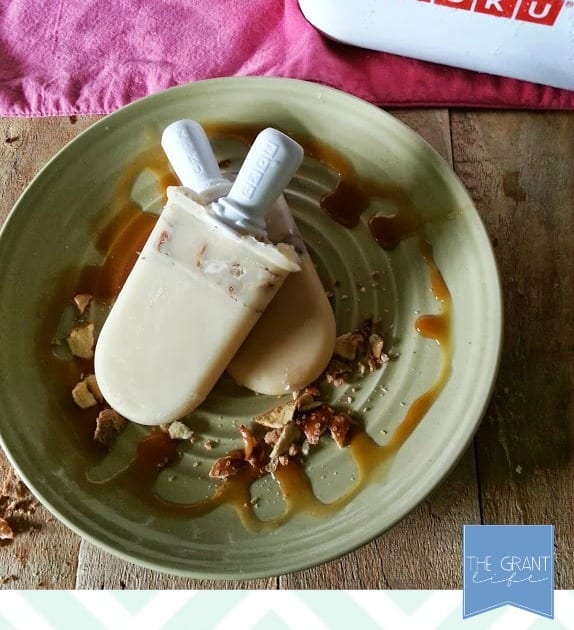 Once the top layer is frozen, enjoy your salted caramel pretzel popsicle.  Its tastes like fall but looks like summer.  Its really confused about its identity but don't worry it does know its delicious.  And won't last long.  [Side note completely unrelated – can you tell Im ready for fall?!]
Want more popsicle goodness?  Check out:
Are you ready for fall as well?  [Please say yes!]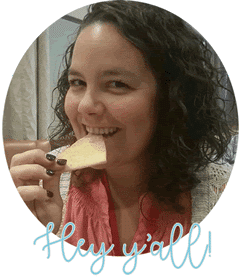 Hey y'all!I'm Kelley. I'm a recipe making, picture taking, coffee drinking momma to 3 crazy kiddos. Join me as I share our family favorite dinners and my copycat coffee drinks too!