When I was younger there was no better feeling then the last day of school. I hated saying bye to my friends, but I looked forward to a fun filled summer with my family. Our summers were filled with camping, water parks and lots and lots of ice tea. Now that I'm older I still love camping, water parks and lots and lots of peach ice tea.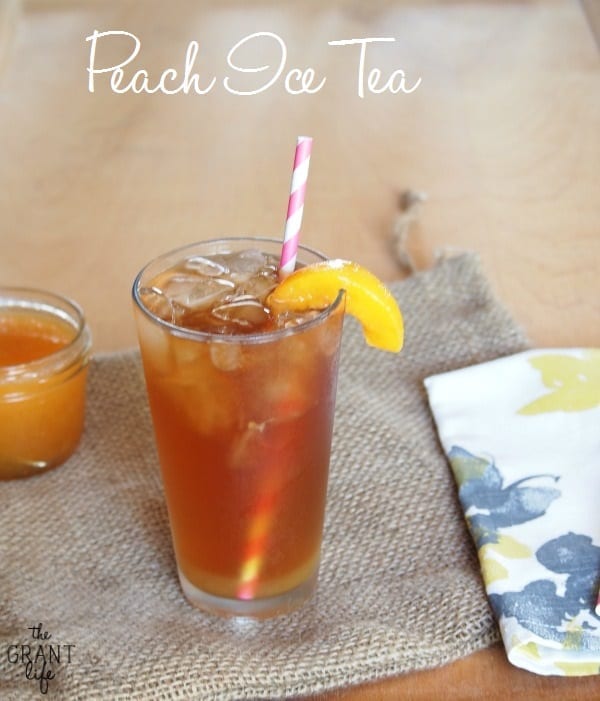 My mom stayed home with my brother and I until I was in the 5th grade. I remember begging her to put me in the latchkey after care program at school even though she was a stay at home mom. [Dramatic much?] Then she took a job and we were able to go to latchkey.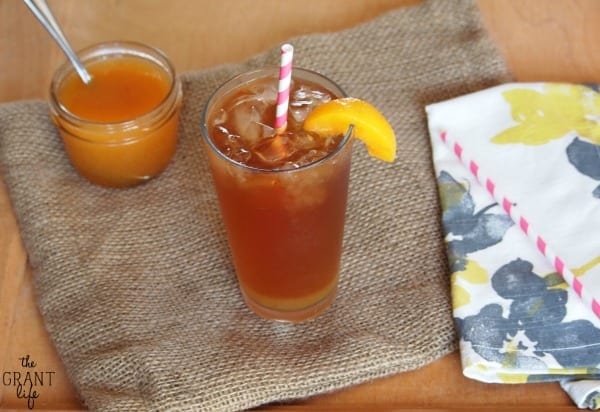 I thought I would love it, but I didn't. I begged her to let me walk home almost every day. I called her from the pay phone in the hall and asked if it was ok for me to trek the 2 miles home. [In the heat.] Sometimes she said yes and sometimes she said no. When she said yes, I sweated the whole way home. All I wanted was to get home fast to grab a drink and sit in the air conditioning.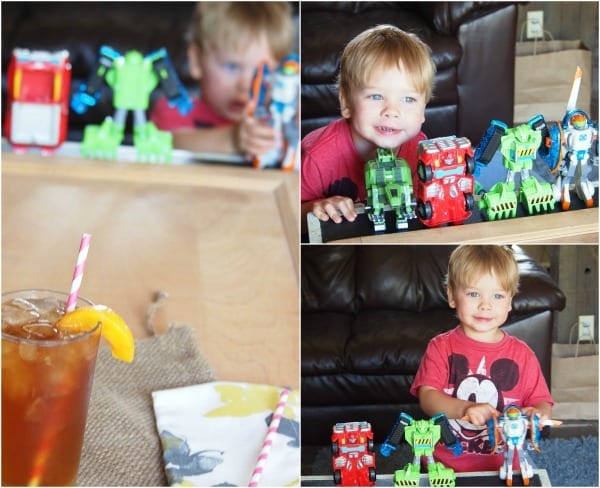 The kids go to mother's day out 3 days a week for a few hours and I try to do as much work as I can then. But sometimes it doesn't all get done and I have to finish with them running around me. Or playing with their toys on the other end of the table you are using to shoot pictures. Avery decided to line up his Rescue Bots [affiliate link] on this particular afternoon. [Which we need to buy stock in because we own every.single.one.]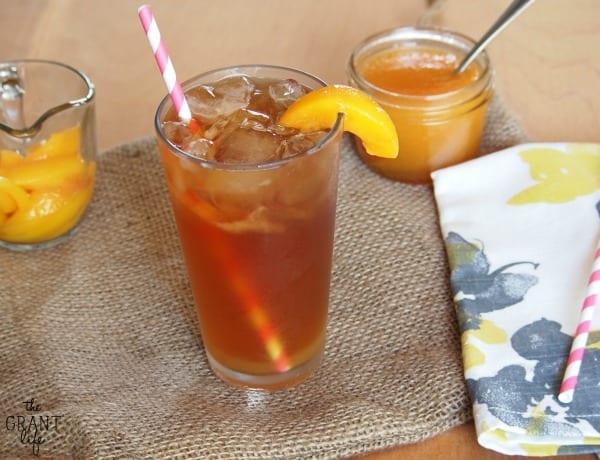 But you know what? I absolutely love that I am able to do what I do and stay at home with my kids. I love when they say "take our picture mommy!" when I'm shooting food. And I stop what I'm doing and focus my camera on them. They love it and so does momma!
To make this recipe simply combine a glass full of sun tea with 2-3 tablespoons of peach syrup.
I'm sure you'd love these drink recipes as well:
Or sign up for our emails and have recipes delivered right to your inbox!