I'm not one to force my kids to eat something they clearly don't like. It's just a pain for all involved. [So much whining!] What I do is secretly make them something later on with said food that they turned down earlier. Nine times out of ten, they gobble it up. That's what happened with these tropical avocado popsicles. They didn't stand a chance around my kids. And they are super healthy and easy to make. That's what I call a mom win!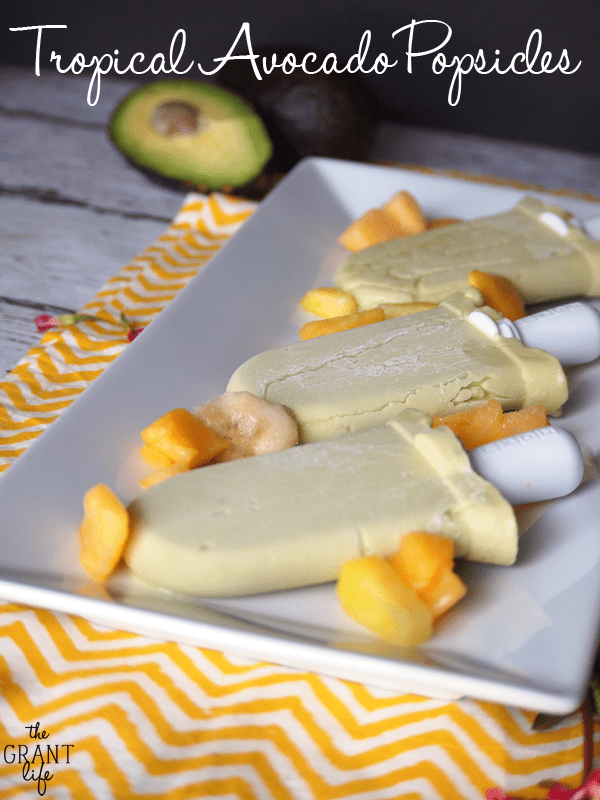 Ryley told me no thank you avocado egg salad earlier [oh my heart!] so I tried another recipe with avocado. I'm not going to lie, I was nervous when I handed the kids one of these popsicles. I felt like they knew what I was up to. I hovered just far enough away to hear a "ew, yuck!" or a "yum!" from the kitchen. Avery was the first one to say "Um! Good mommy!" Yes! One point for team mom!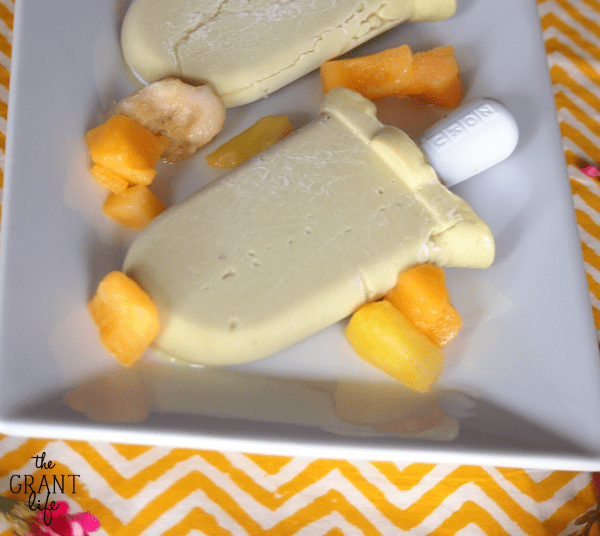 I should not have gotten so excited about Avery liking the popsicles because his landed on the floor and the dog enjoyed the rest. [Why are 3 year olds so clumsy?!] But before it fell down, he was all over it. And Ryley liked hers as well. Neither of them knew that they were good for them and full of avocado.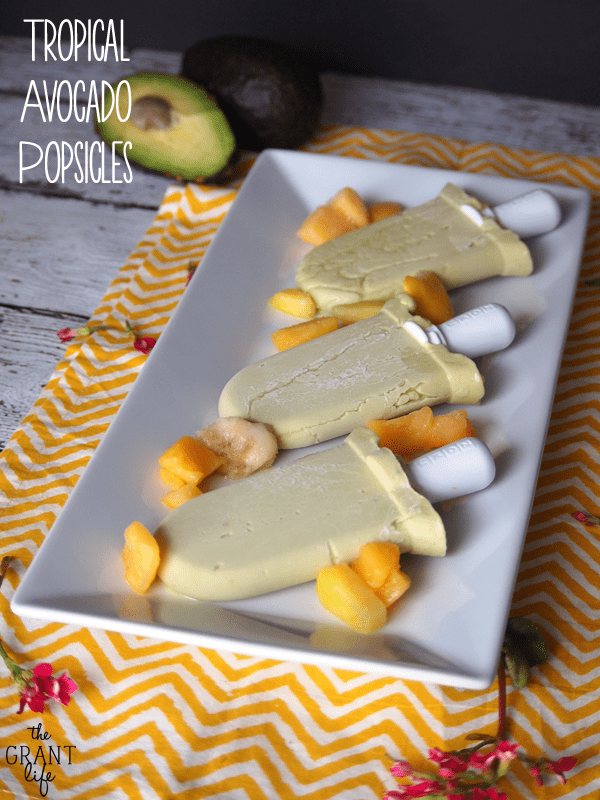 I used our Zoku Popsicle Maker [affiliate link] to make these, which is awesome for little kids who want popiscles NOW! [And moms too. I love a good popsicle as much as the next guy.] Both kids have asked a few times since trying these for the "green popsicles" momma! I just smile and think in my head "Mom win!"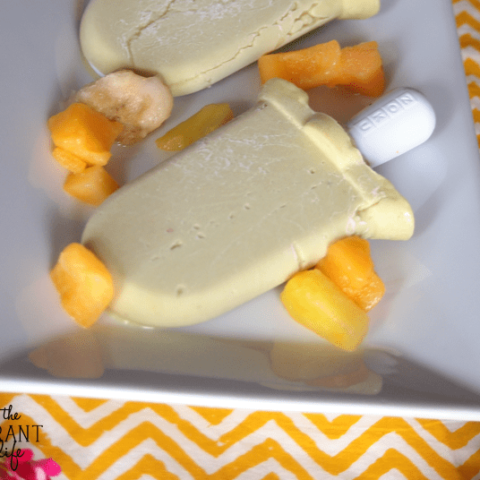 Tropical Avocado Popsicles
Ingredients
1/2 avocado
1 cup vanilla almond milk
1/2 frozen tropical fruit mix
Instructions
Blend all ingredients in a food processor.
Pour into popsicle molds.
Freeze and enjoy!
Want more avocado recipes? Check out:
Or be sign up for our emails and never miss an avocado recipe!