Double berry popsicles are a healthy treat for everyone!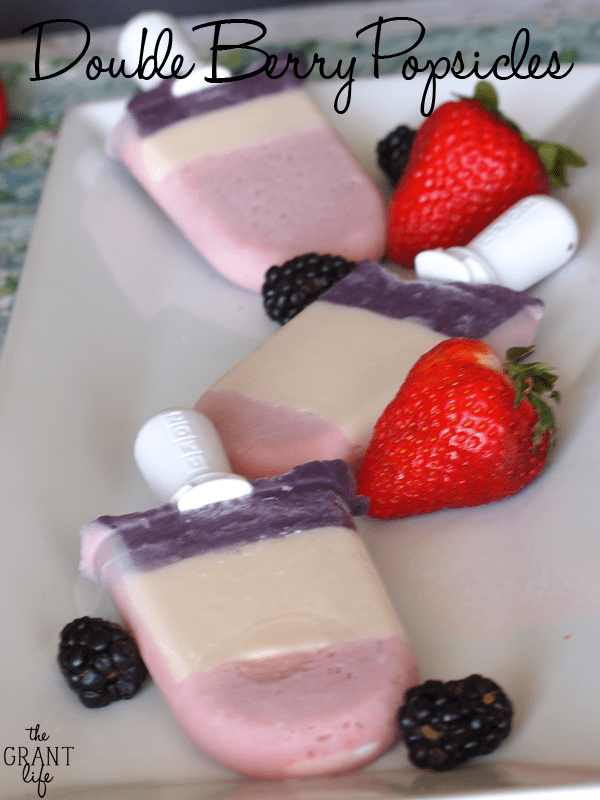 Oh popsicles. You seem to know how to make my kids do magical things. If they even think there are popsicles in the freezer they start asking for them as soon as they wake up. [Not even kidding.] So when we actually do have popsicles in the freezer they go bananas. Like, do anything mom says in order to get a popsicle, type of bananas. I should probably call these double berry popsicles – "pick up your toys in the living room first" popsicles. But that would just be silly, right?
I made these popsicles when the kids were at school but I swear they could smell them when they got home. They knew something was in the freezer and they wanted them. [They are like little popsicle sharks!] Of course, being the good mom that I am, I asked them to pick up a few things around the house first. And they did. And I asked them to go get me their dirty clothes. And they did.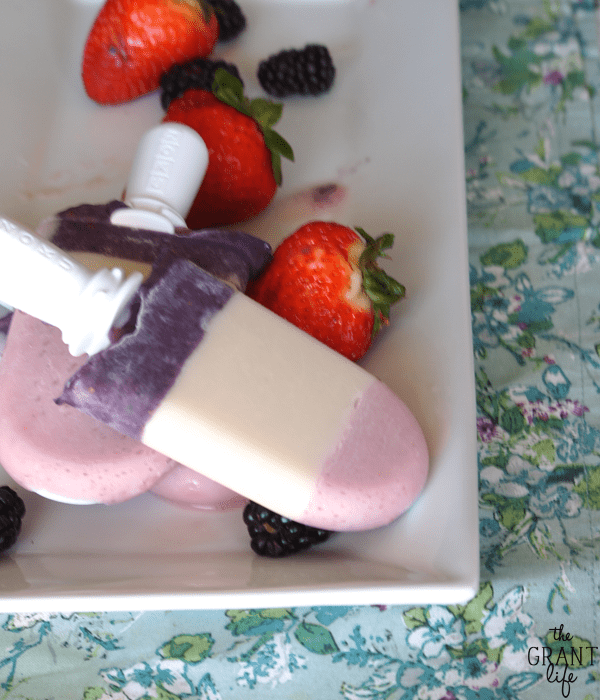 At this point I was wondering how many more things I could ask them to do before giving them the actual popsicles. [I know, mom of the year right here!] But I was happy they picked up their toys and gave me more laundry to do. They earned their reward and each gobbled up a popsicle.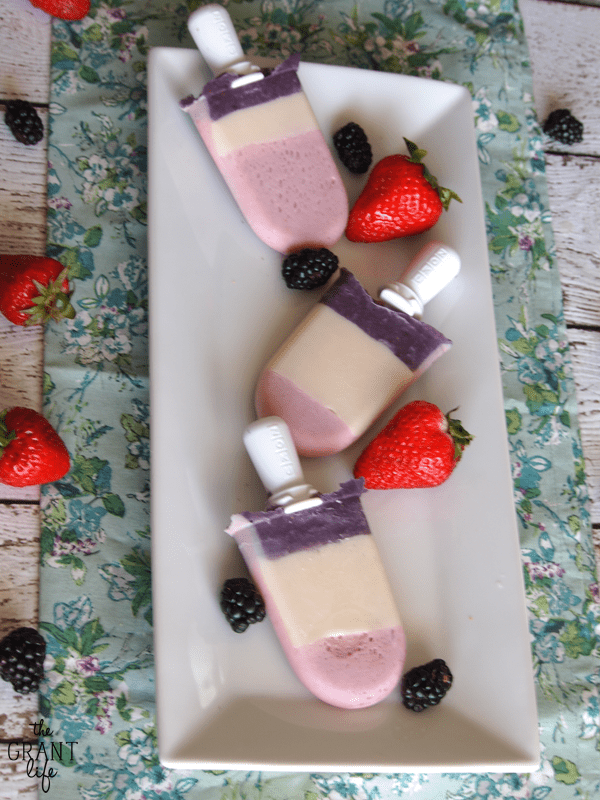 And I smiled because these popsicles are healthy. [And because they helped me clean for a healthy treat!] There are only a few ingredients and they are so easy to make. I used our Zoku quick pop maker (affiliate link) which is a dream for impatient little ones. Plus, you are able to make cool layered popsicles like these one. And if your house is really messy you can make popsicles real quick just to have your kids help you clean. But who would do something silly like that? [pfffft.. not me.]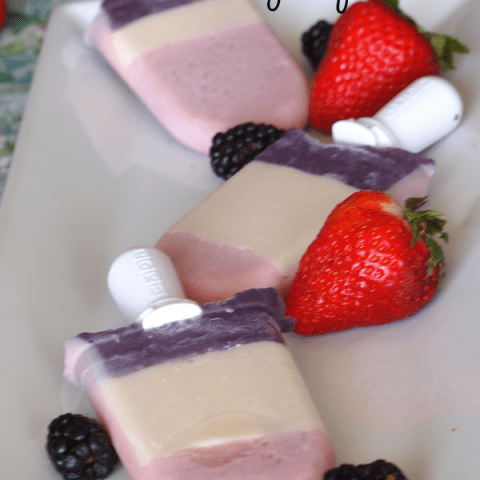 Double Berry Popsicles
Ingredients
1 cup strawberries, sliced
1 cup blackberries, slice
1 1/2ish cup vanilla almond milk
Instructions
Blend the strawberries and half the almond milk in a blender.
Add the mix to the popsicle maker, let set.
Add a second layer of just almond milk to the molds. (Amount depends on molds used)
Blend the blackberries and the remaining almond milk in a blender.
Add the blackberry mixture on top of the the almond milk and let set.
Enjoy!
Notes
Use any berries you like!
We use almond milk, but feel free to sub for your favorite milk.
We also use a Zoku quick pop maker so these are ready faster.
Nutrition Information:
Amount Per Serving:
Calories:

145
Sodium:

3mg
Carbohydrates:

27g
Fiber:

11g
Sugar:

15g
Protein:

4g
Like this post? Check out these other great popsicle recipes: