Looking for menu inspiration? Our October menu plan has got you covered! We are sharing a months worth of recipes to make dinner time quick and easy.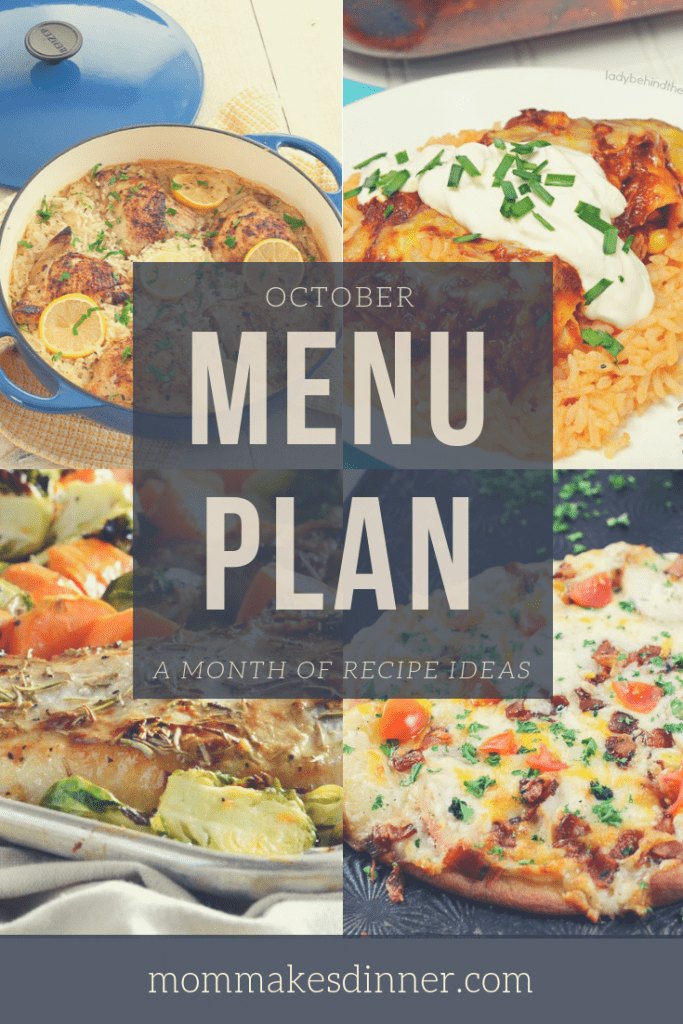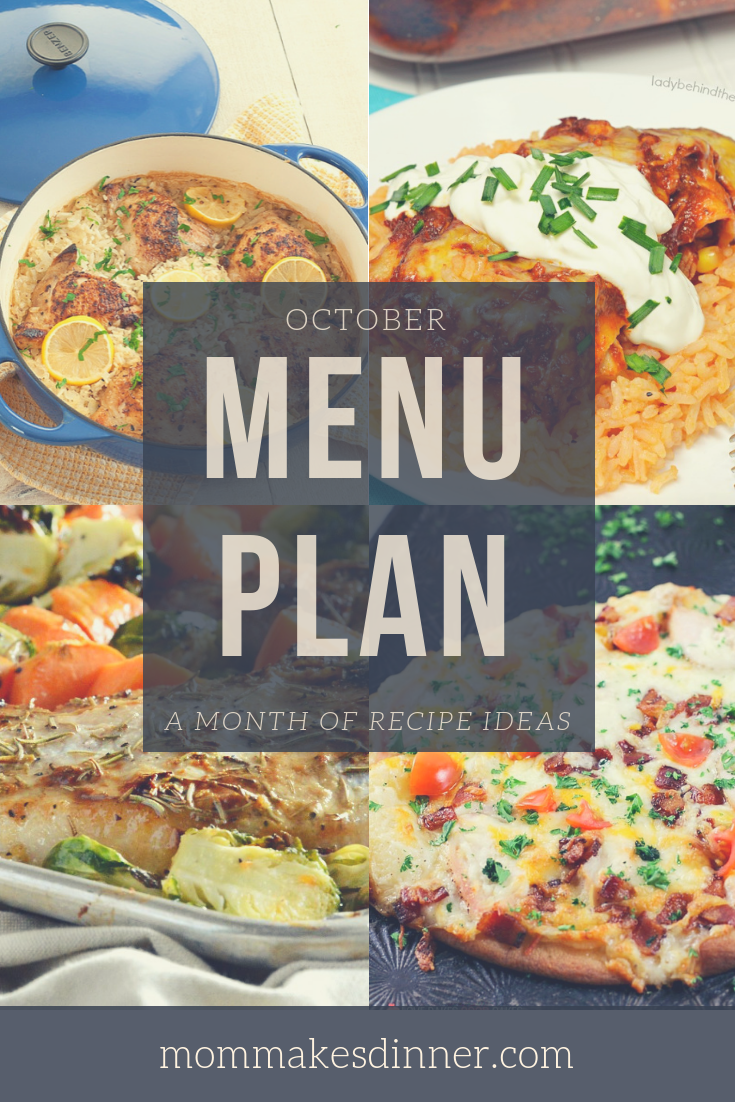 Hey there! I am so excited to share a new feature here at mom makes dinner – a monthly menu plan! In the past I did a weekly menu plan with a group of bloggers and I loved it. I loved being able to share a bunch of yummy recipes ideas with yall. Instead of a week, I am sharing a whole month of menu ideas!
Why?
I fully believe that menu planning is not only a money saver but a sanity saver as well! It's great for busy weeknights and helps reign me in at the grocery store. I love knowing (or having a general idea) of what I am going to make for dinner that day. That's why I love sharing a menu plan with yall as well! (Psst.. check out my how to get started with meal planning post HERE.)
A few things to note –
There are 4 weeks of meal plan ideas. Each week has 7 main dish recipes, 3 side dish recipes and 2 dessert recipes. Use whatever recipe you would like for whatever day! Get creative with it and mix it up and make each recipe your own.
Recipes that are gluten free, Keto, Paleo, or Whole30 are marked on the side with italics. I've also noted when a recipe is made in the crock pot or Instant pot.
Be sure to grab my free menu printable and grocery planner below so you can jot down your recipes for the week. I hope yall enjoy!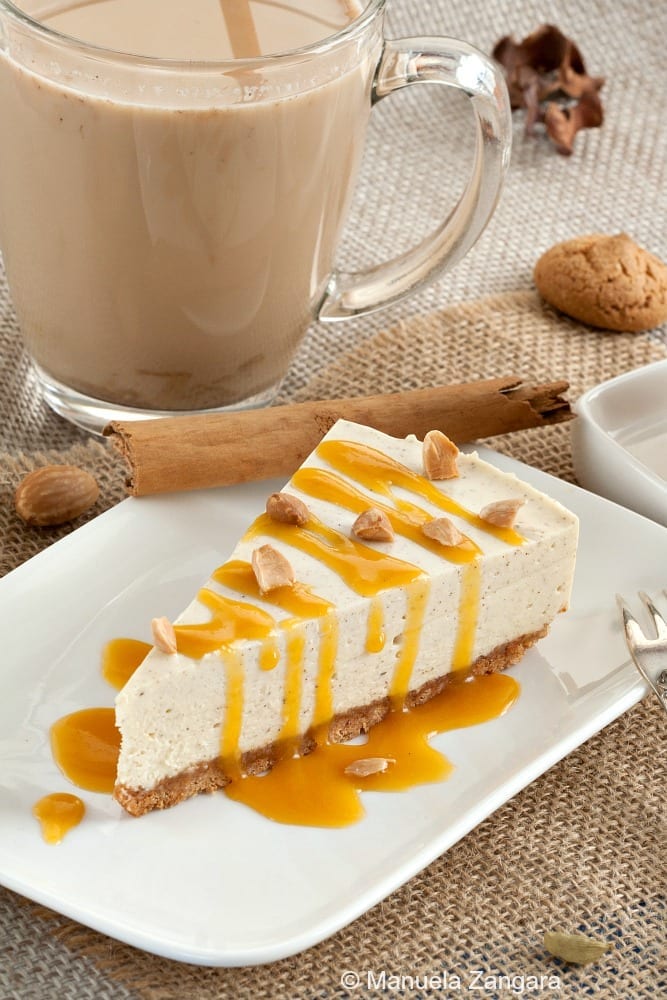 Week 1: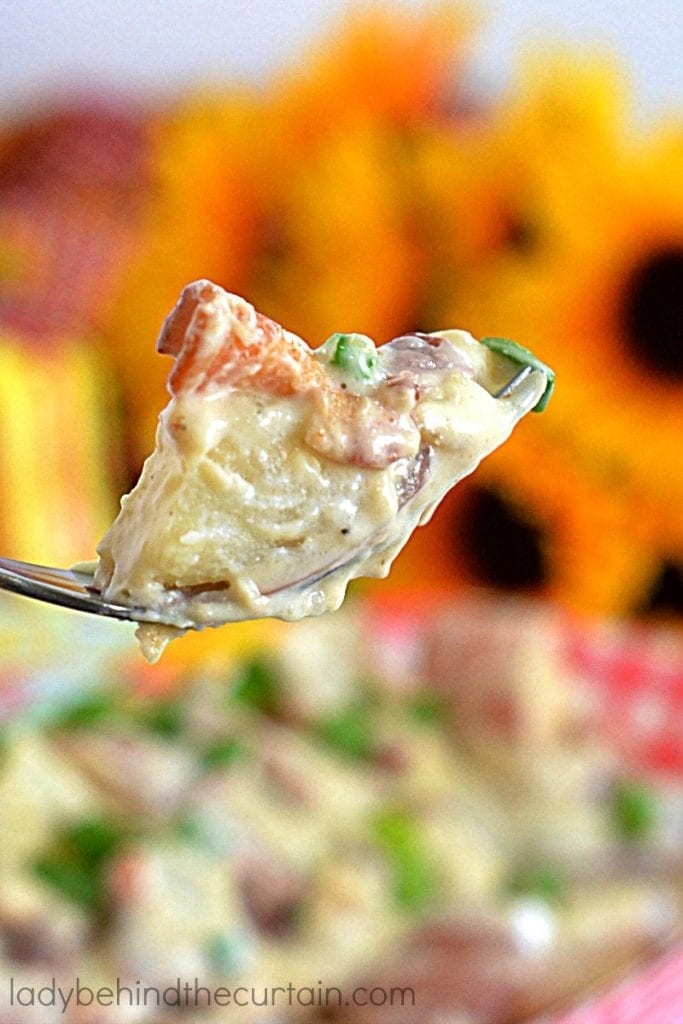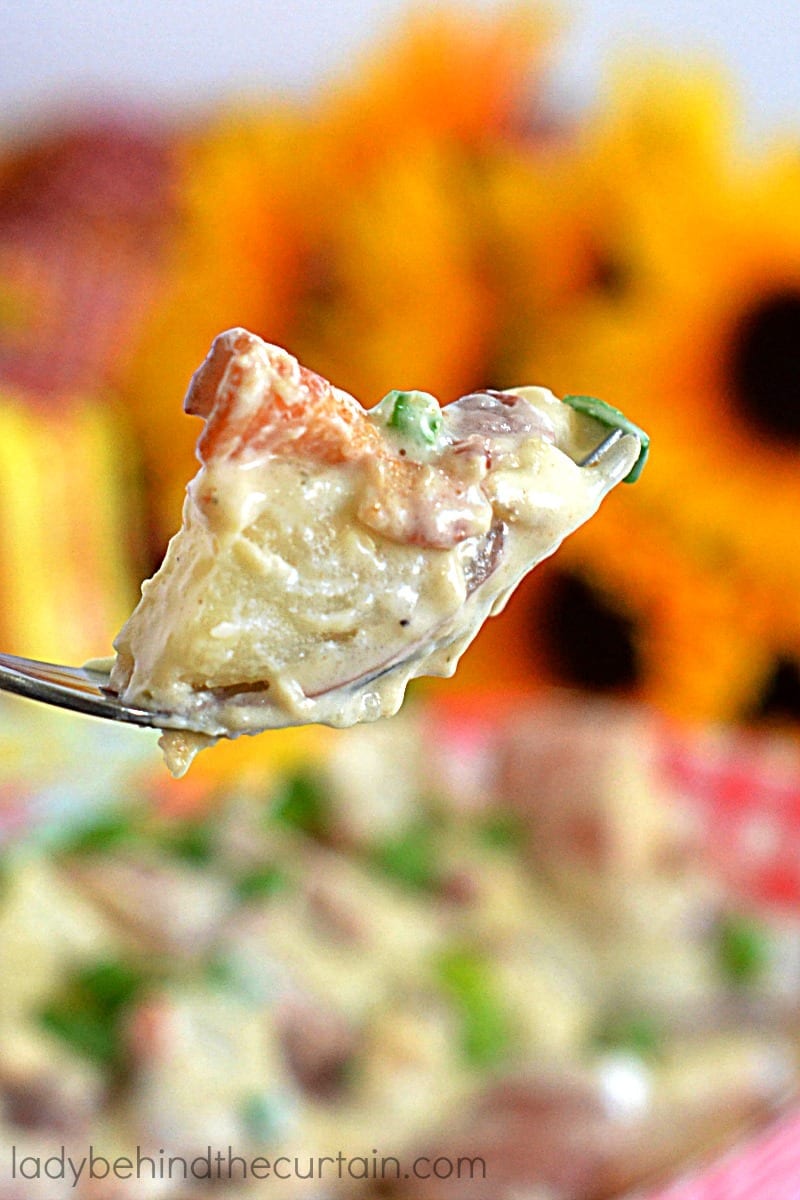 Week 2 :
Week 3: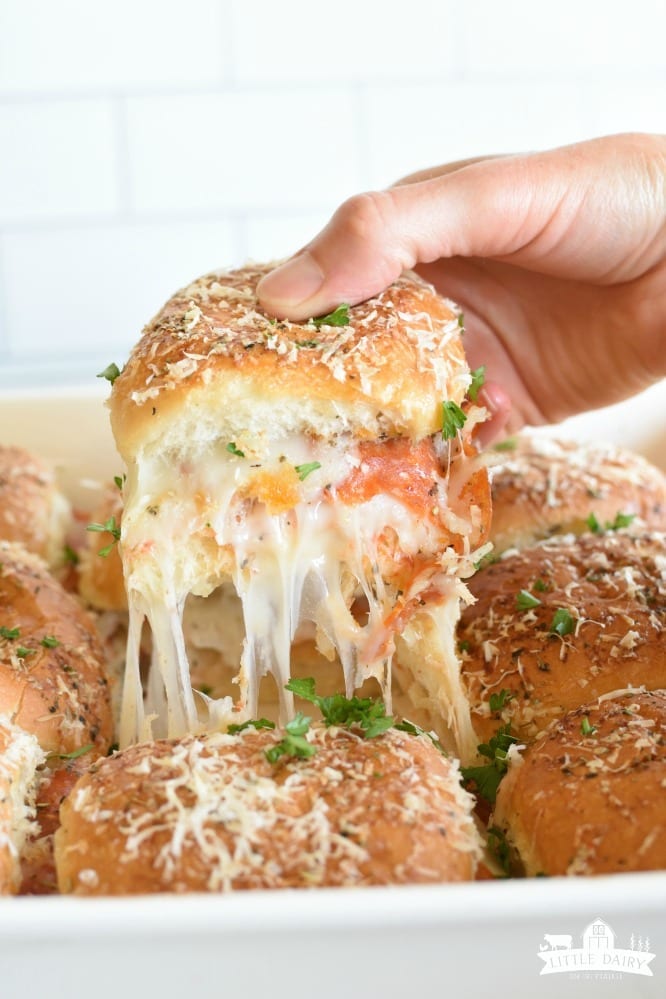 Week 4:
Want more recipes ideas? Sign up for our weekly newsletter to have them delivered right to your inbox! I'll also send out the monthly menu plan to you as well! (Double plus, you will get a FREE menu planner and grocery list printable.)