Dunk em, dip em or eat them plain, just make sure you share these Christmas cookie sticks!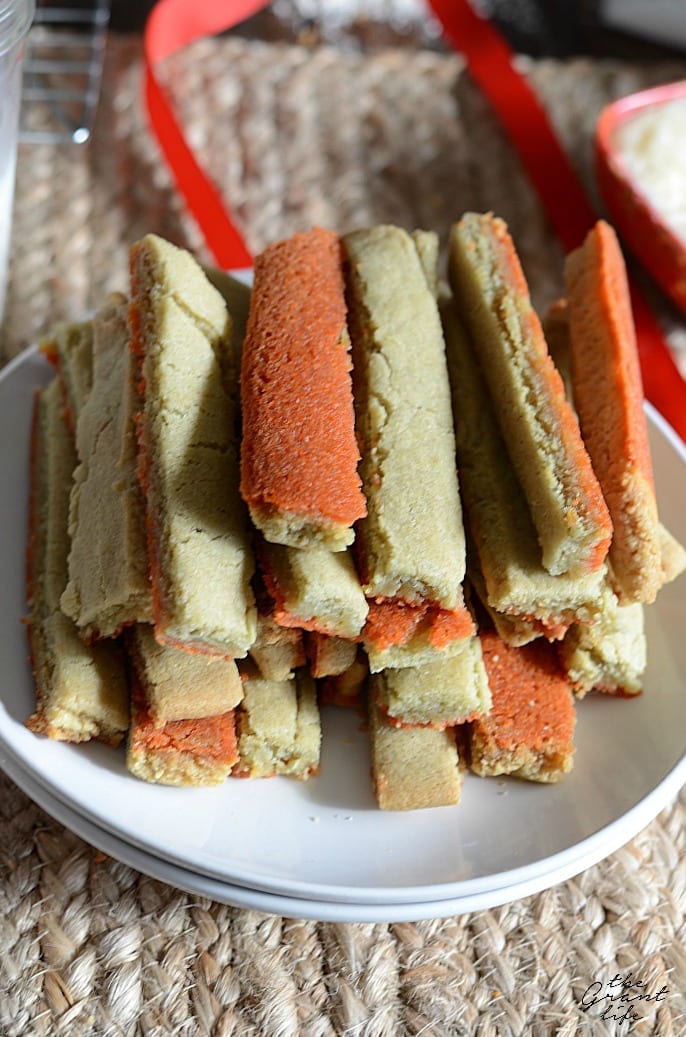 The kids love helping me in the kitchen. I mean LOVEEE helping. When I start to pull out ingredients or turn on my mixer they are right by my side.
"Whatcha making?"
"Can I have a taste?"
"What is that?"
They are my right hands when it comes to baking. So when I told them we were going to bake some Christmas cookie sticks together they were ecstatic. Like borderline crazy person ecstatic for some reason. They started grabbing the food coloring, eggs and butter. They were ready.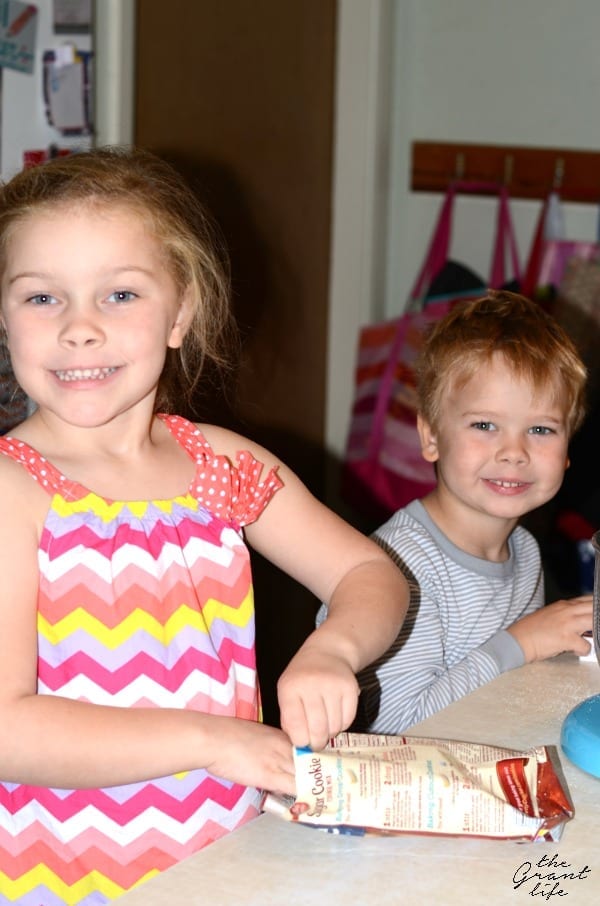 I had grabbed two sugar cookie mixes from HEB earlier that week so they each had one to pour into the mixer. And they each were able to add a stick of butter and crack an egg. It was perfect.
I mixed all the dough together and then separated it into two so that I could dye one portion red and one green. Christmas colors! I let them chill in the fridge for about 30 minutes and then rolled them out. I put the green layer on top of the red layer and used a pizza cutter to make the sticks.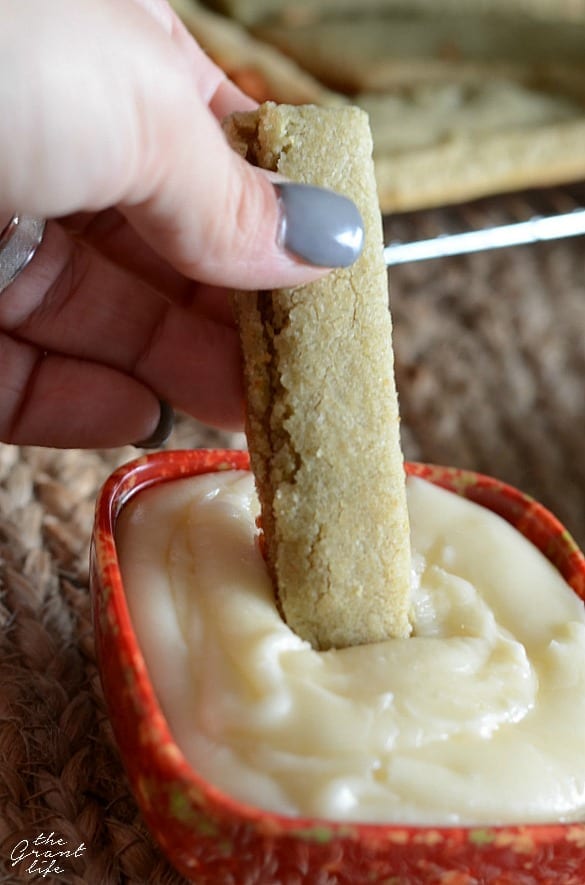 And while they were cooking I made a simple cream cheese frosting for dipping. Because why make cookie sticks if you don't have anything to dip them in? That's my theory anyways!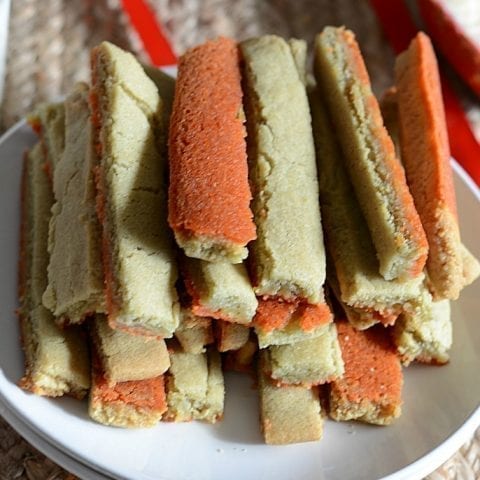 Christmas cookie sticks
Ingredients
Cookie Sticks:
2 packages sugar cookie mix
2 sticks of butter, melted
2 eggs
red and green food coloring
Cream cheese frosting:
1/2 stick of butter
2 tablespoons cream cheese
1 teaspoon vanilla
1-2 cups powdered sugar
Instructions
Preheat oven to 350 and line a cookie sheet with a silicone baking sheet.
In a stand mixer combine the sugar cookie mix, melted butter and eggs. Mix until smooth.
Separate into two portions - dye one green and one red.
Roll out the red and green portions and lay them on top of each other. Place on the cookie sheet. Use a pizza cutter to cut the dough into strips.
Bake for 10-12 minutes or until the edges are starting to brown. Remove, let cool for 5 minutes and then transfer to a cookie rack. (You may have to re-cut the strips a bit.)
While they are cooling, melt the butter and cream cheese in the microwave.
Stir in the vanilla and powdered sugar. Start with 1 cup and add more as needed to reach your desired consistency.
Dip your cookie stick and enjoy!
Like this post? Be sure to check out: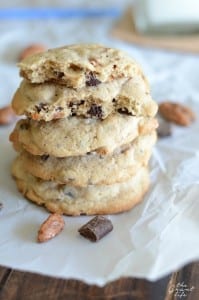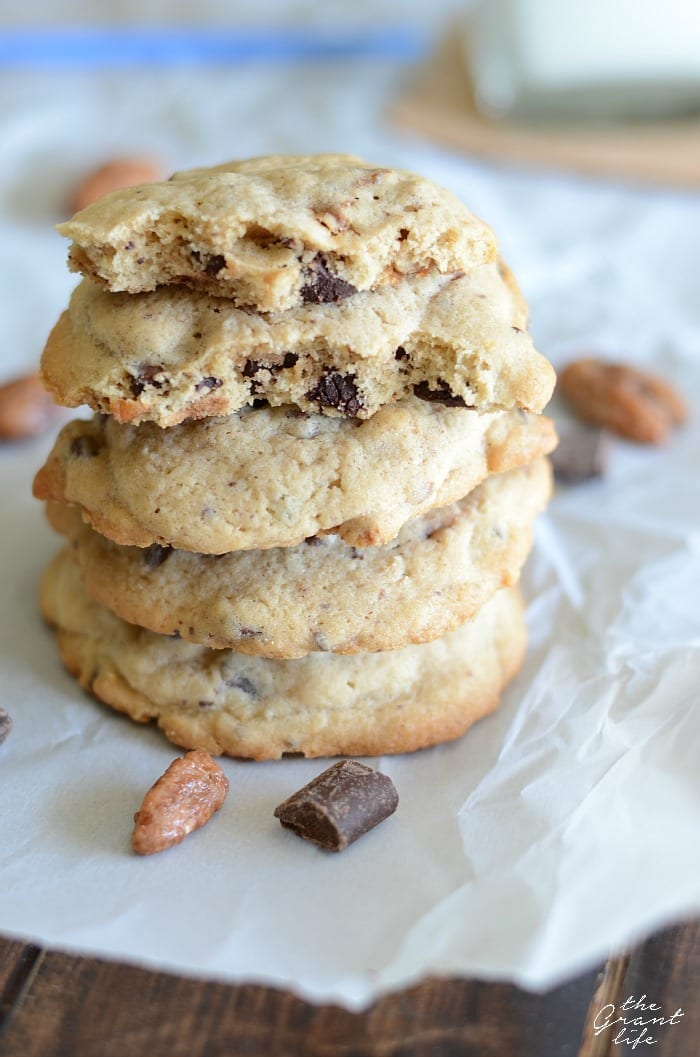 Pecan praline chocolate chip cookies