Love a good chocolate chip cookie? Good now toss in some praline pecans!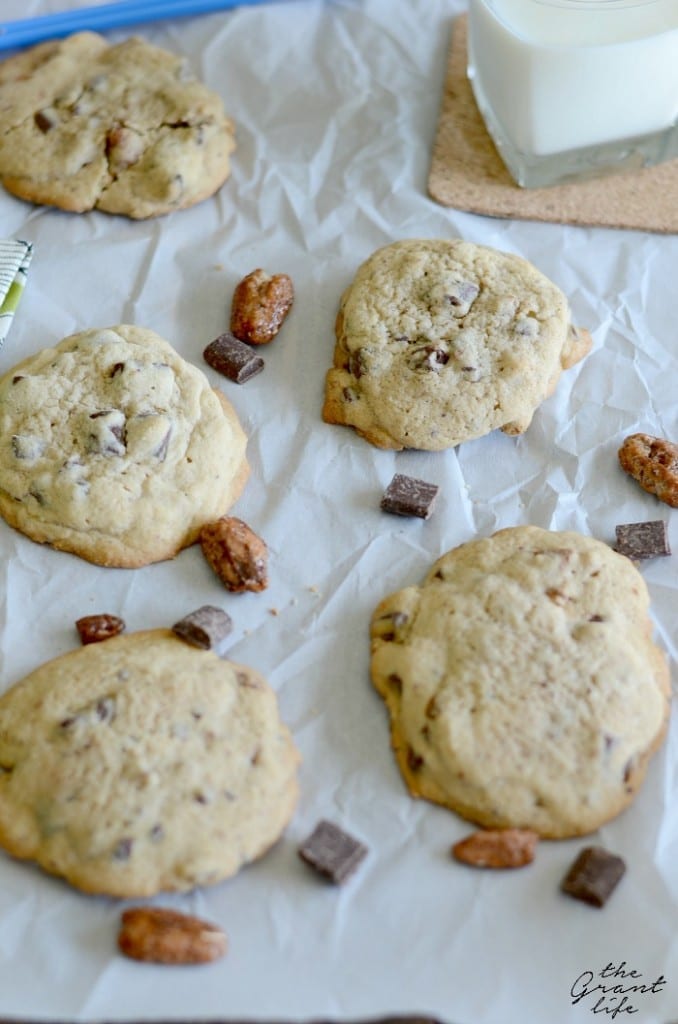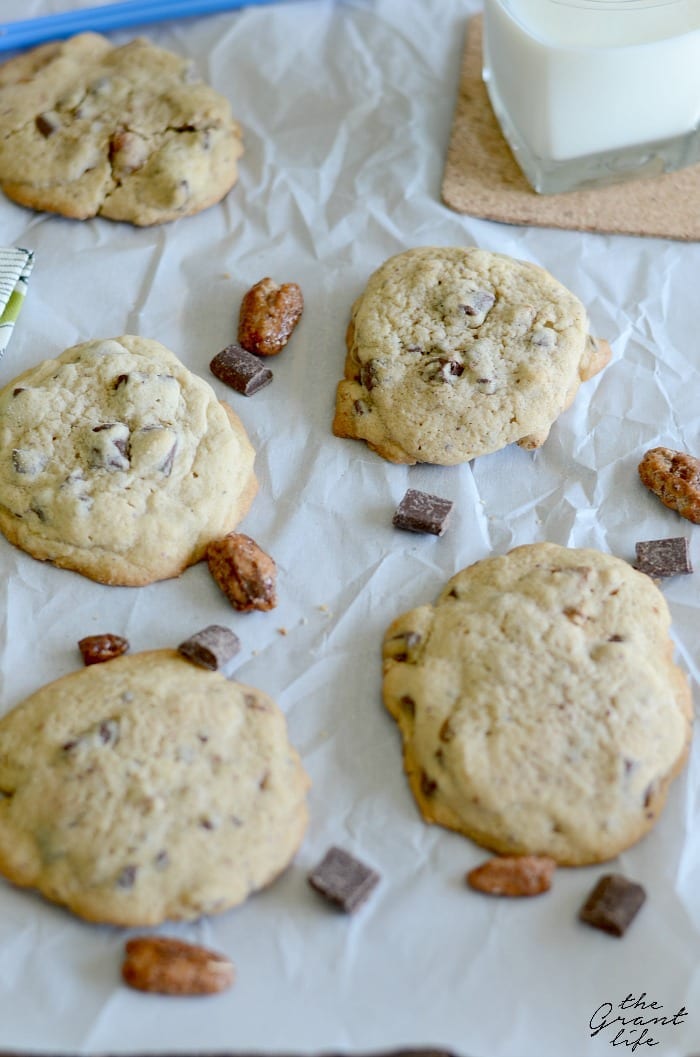 Have I ever told you that I'm pretty shy at first? Well, maybe not shy so much as socially awkward. Especially around a group of people I don't know. I turn into Ricky Bobby – I don't know what to do with my hands!
But once I get to know you (or people in general), it's a whole new ball game. I start cracking jokes, some of which are funny, and telling stories and making weird faces. And I talk with my hands a lot too, I blame it on being Italian.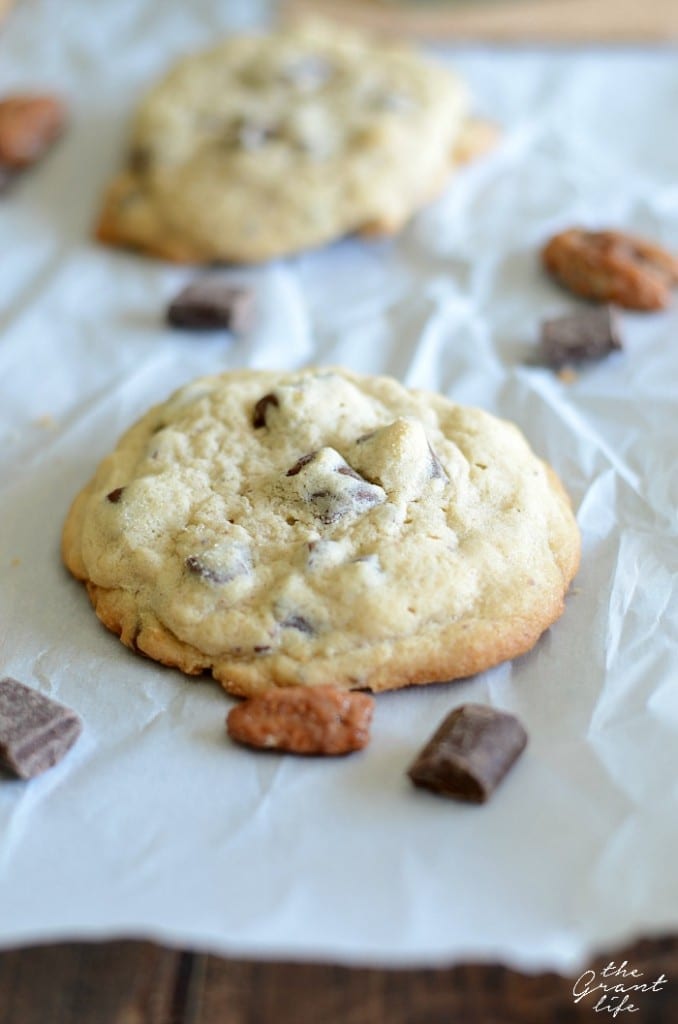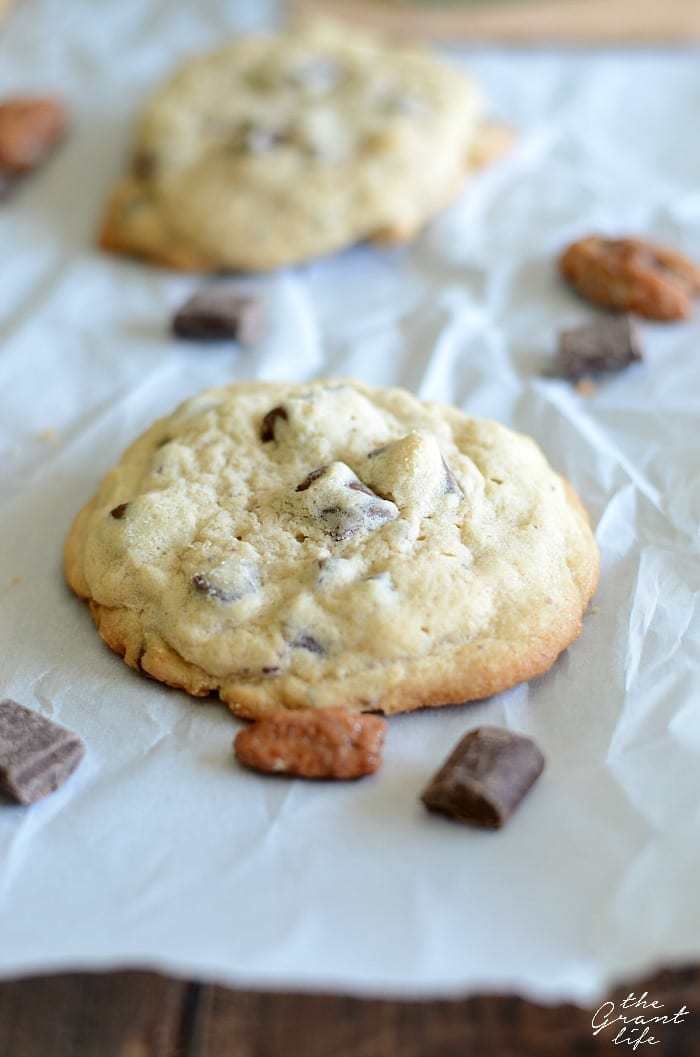 I am very blessed to have a great group of friends that lets me be my socially awkward self. They even laugh at my jokes! I love having friends in town that we can have over for dinner, or go out with or play board games with. Most of my friends in town are actually old high school friends so our history together runs deep.
I am also fortunate to have an amazing group of online blogger friends as well. Some I have met in person, most I have not. But we support and cheer each other on through our sites and Facebook. I have gotten to know so many people through my site.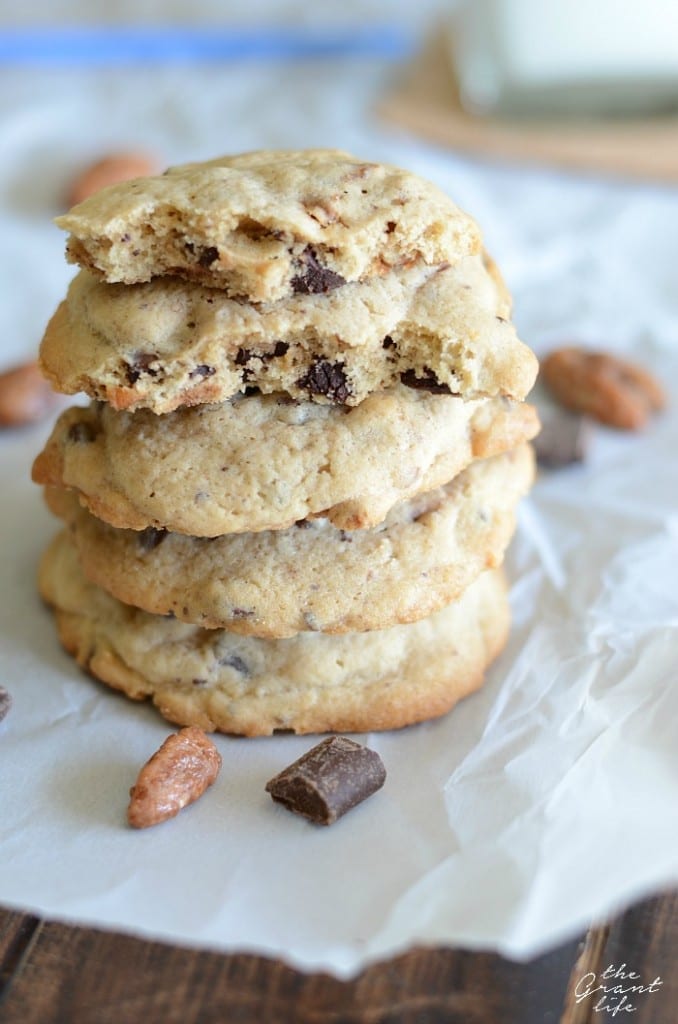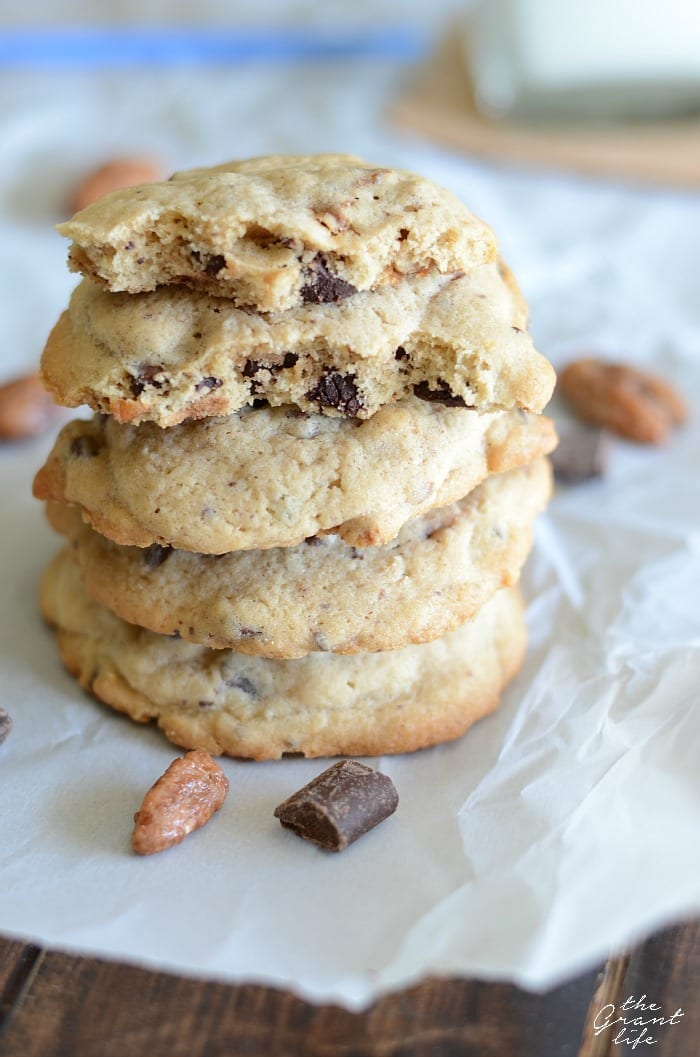 These people aren't imaginary – they are real friends who just happen to live in another state. (Or country!) It's hard to explain to others how you have a bond with fellow bloggers you have never met. It sounds weird! But it's so very true. And if I had unlimited resources (money, a private jet, free wi-fi) I would travel around the country and hang out with everyone of them.
I say this because this past weekend the food blogging community lost one of it's members. Joan from Chocolate, chocolate and more passed away in her sleep from a heart attack. I did not know Joan personally, I knew her through her blog. But when I heard she passed away I bawled. She was so young, so full of life, so fun! In an instant. Everything can change (online or in the real world) in an instant.
Today I am sharing these pecan praline chocolate chip cookies in memory of Joan. I hope you enjoy the recipe and if you need a daily dose of chocolate, please follow Chocolate, chocolate and more on Facebook.

Pecan praline chocolate chip cookies
Ingredients
2 1/4 cups flour
1 teaspoon baking soda
1 teaspoon salt
1 cup (2 sticks) butter, softened
3/4 cup sugar
3/4 cup brown sugar, packed
1 teaspoon vanilla extract
2 large eggs
1 12-oz. package chocolate chips
1 cup praline pecans
Instructions
Preheat the oven to 350 and line baking sheets with silicone baking sheets.
Combine the flour, baking soda and salt together in a medium sized bowl. Set aside.
In a stand mixer, cream the butter and sugars until light and fluffy. Add in the vanilla extract.
Add the eggs, one at a time, beating in between.
Slowly incorporate the dry ingredients into the wet, mixing after each addition.
Fold in the chocolate chips and the pecans.
Drop tablespoon sized balls of dough onto the prepared cookie sheets.
Bake for 10-12 minutes, or until the edges are slightly brown.
Remove, let sit on baking sheet for 5 minutes and then transfer to a wire baking rack.
Enjoy!
Like it? PIN IT!