This easy pasta recipe is full of flavor and comes together in under 30 minutes!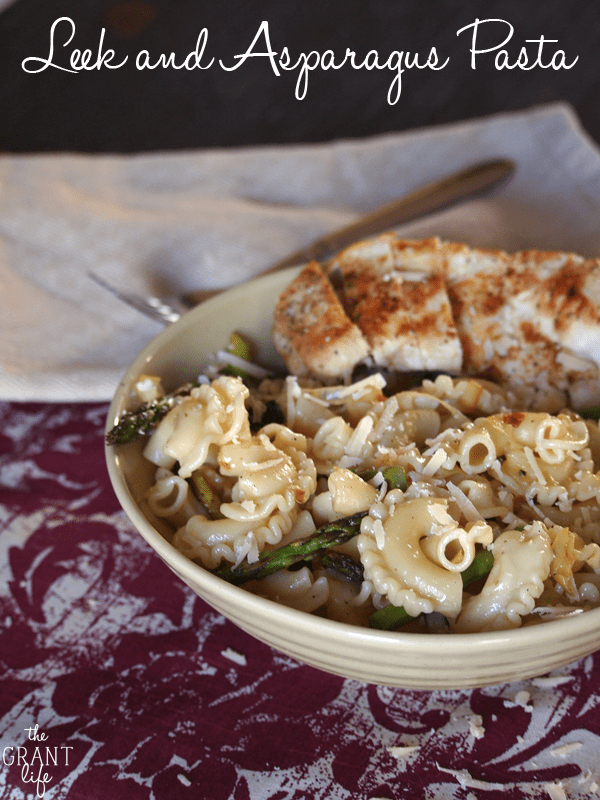 Have I told you lately, that I'm sort of a giant fan of pasta? I could really and truly eat it every day of the week. I even like it cold. Yup. It's true. My mom does the same thing. I think its an Italian thing. [That's what I tell myself anyways.] Pasta is just something that will always be about family to me. Especially this leek and asparagus pasta.
Leeks are another one of those foods that I remember my grandma cooking when I was younger. She would have these big funny looking onions sitting on her tea cart and I could smell them in the other room. She would make leek soup with them most of time, but sometimes they ended up in other dishes. Up until a few weeks ago I had never cooked with leeks. A vendor at our local farmer's market had some and I could smell them as we walked by. I made sure to grab two while we were there.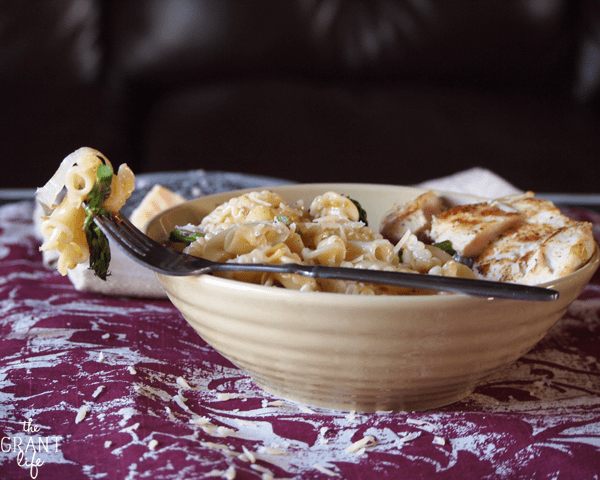 After I figured out how to clean and cut a leek, I sauteed them up and added them to the pasta we were having that night. Just the smell from the onions brought back so many memories of my grandma and her cooking. For once I was tearing up from an onion and it wasn't because they hurt my eyes. Good memories and good pasta. What more do you need?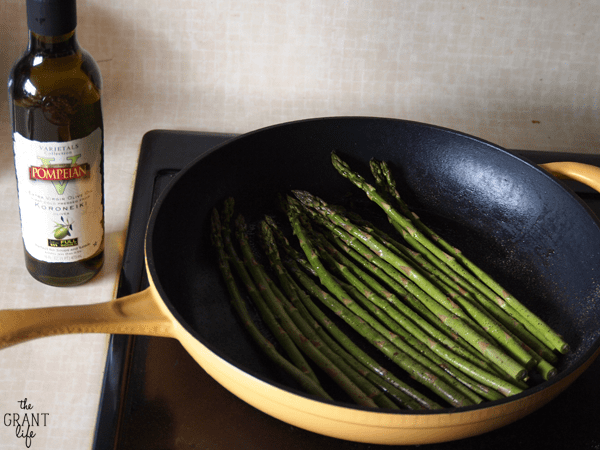 I asked my mom what did my grandma make with leeks and she said soup. She would make an amazing leek soup according to my mom. I am going to have to ask her to help me re-create it one day since I can't get enough leeks in my life.
I should have known that I would love leeks so much since I am a huge fan of onions in general. I'd say 90 percent of my easy dinner ideas have onion in them. It just gives a dish so much flavor!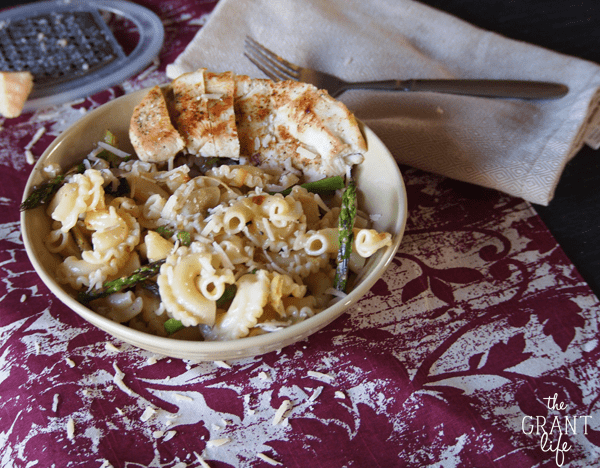 Just add this leek and asparagus pasta to the list of onion filled dinners I've shared. And I'm ok with that!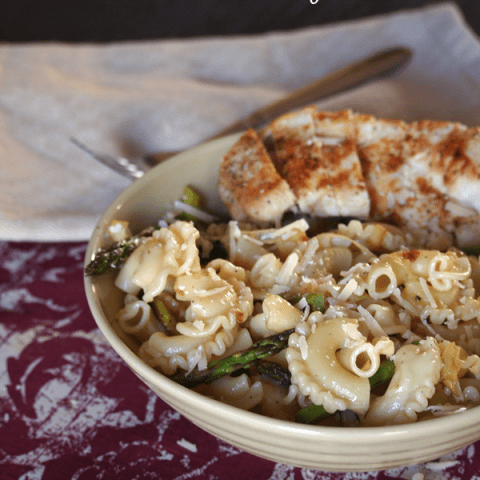 Leek and Asparagus Pasta
Ingredients
1 box pasta of choice
1 large leek, chopped
1 bundle of asparagus, chopped
2 tablespoons butter
2 tablespoons olive oil
spices of choice
1/2 cup of Parmesan cheese
Instructions
Cook your pasta according to the package.
Melt your butter and saute your leek. Remove from pan.
Add your asparagus, spices and olive oil.
Cook on medium heat for about 5-7 minutes, or until fully tender.
Toss your pasta, leeks, asparagus and Parmesan together in a bowl.
Enjoy!
Nutrition Information:
Amount Per Serving:
Calories:

1001
Cholesterol:

112mg
Sodium:

1216mg
Carbohydrates:

58g
Fiber:

4g
Sugar:

6g
Protein:

36g
Want more simple recipes? Check out: