Artichokes are one of my all time favorite foods, right up there with avocados.  I remember eating them with my grandpa when I was younger and I think of him every time I cook with them.  He would boil them and we would eat the meat of the leaves and then sprinkle salt on the hearts and eat those last.  I loved it.  I didn't realize how versatile the artichoke is though.  I've rounded up 100 artichoke recipes that are sure to impress any cook, even grandpas.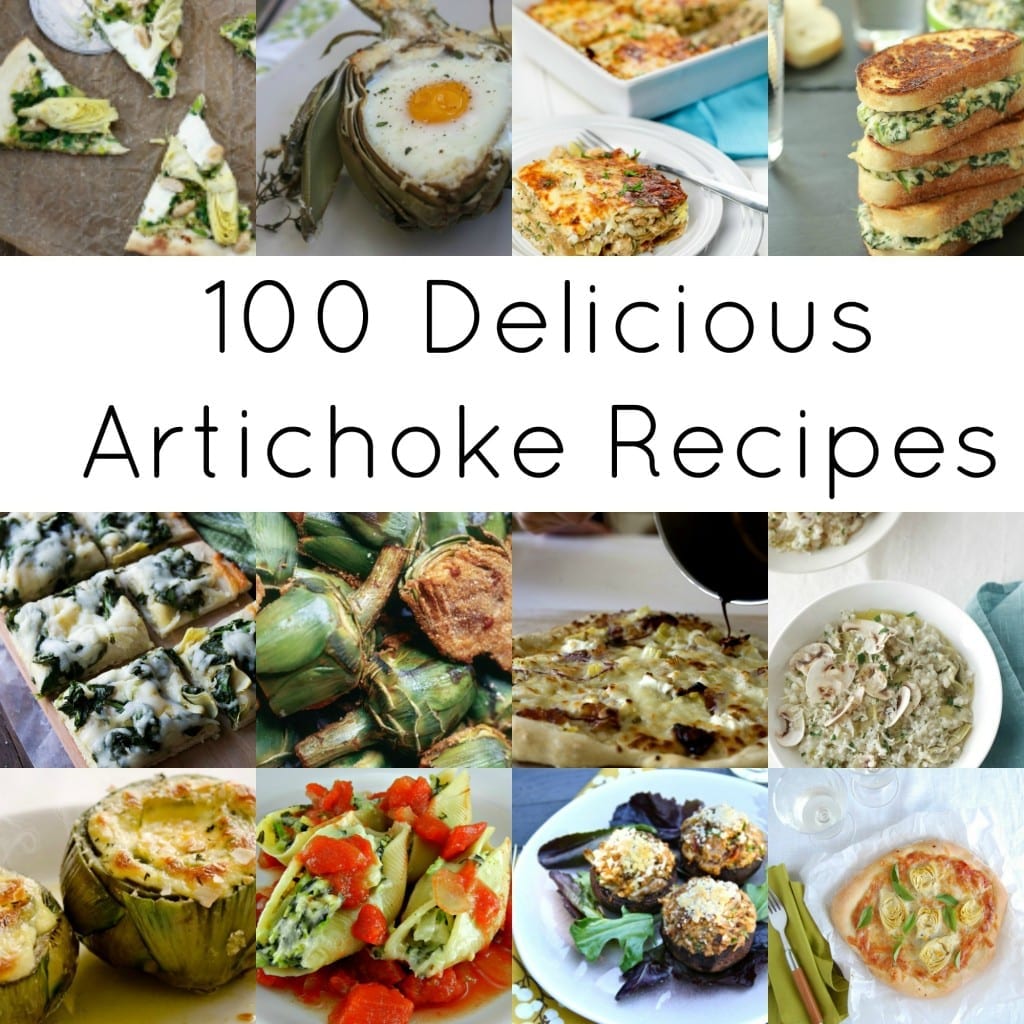 Breakfast –

Artichoke Breakfast Burrito :: Ocean Mist
Minted Tomato Artichoke Breakfast Salad :: fork and flower
Spinach Artichoke Scones :: The BakerMama
Appetizers –

Shrimp Artichoke Dip :: Paula Deen
Artichoke Salsa :: Stolen Moments Cooking
Soup/Salad –

Orzo Artichoke Salad :: Tatertots and Jello
Leek and Artichoke Soup :: C'est Le Vegan
Artichoke, Paisley and Celery Salad :: California Olive Ranch
Sandwiches –

Roasted Turkey Artichoke Sandwish :: DeLallo Recipes
Stuffed Artichokes –

Crab Stuffed Artichokes :: Recipe.com
Pasta –

Spinach Artichoke Pasta :: Mama Tea
Cheesy Chicken Artichoke Lasagna :: The Healthy Foodie
Sweet Pea and Artichoke Lasagna :: epicurious
Pizza –

Spinach and Artichoke Dip Pizza :: A Night Owl Blog
Artichoke Pizza Pockets :: The Professional Palate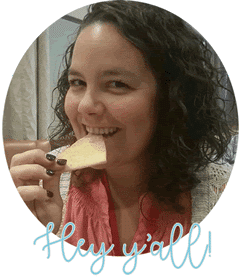 Hey y'all!I'm Kelley. I'm a recipe making, picture taking, coffee drinking momma to 3 crazy kiddos. Join me as I share our family favorite dinners and my copycat coffee drinks too!