I kinda forgot how much I like Greek food until I made the Greek pasta skillet. I don't eat it nearly enough! I even read in a magazine the other day that a Mediterranean food diet is super healthy. Its like a sign. A sign that I need more Greek food in my life! And just in case you feel the same way, here are 10 easy Greek recipes that you just have to try!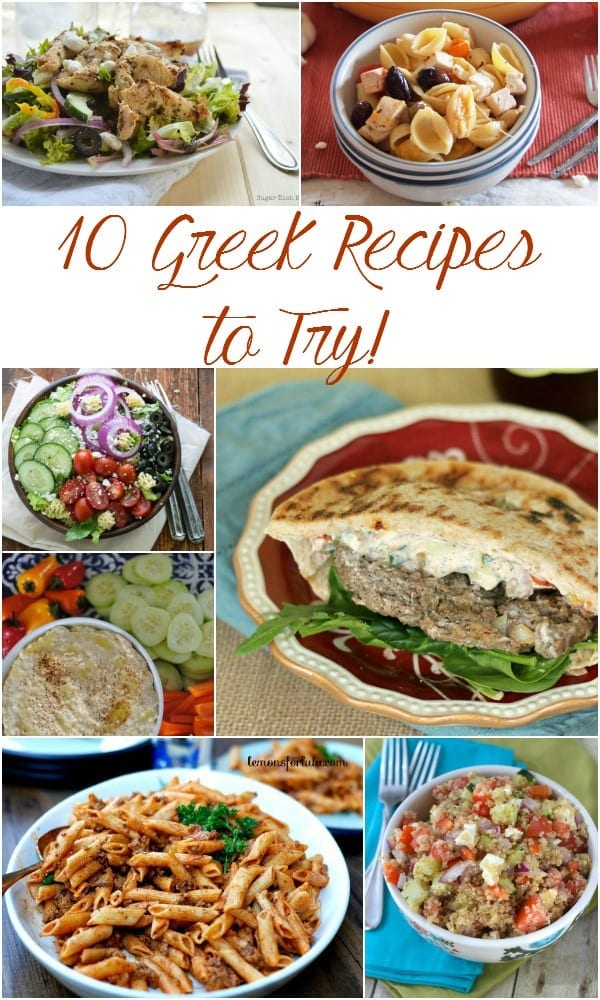 See? All of those recipes look and sound amazing! [I can attest to how good the Greek pasta skillet and the roasted red pepper hummus taste!] Plus, you can't go wrong with Greek cookies or Baklava! Here's to eating more Greek food in the near future! Opa!
Looking for more tasty recipes? Be sure to try:
And sign up for our emails! Easy recipes will be delivered right to your inbox!