There are some foods that it takes me awhile to warm up to. Like sushi. I was not a fan of sushi [raw fish.. ew!] and would order "normal" things when Ryon and I went to a sushi restaurant. Then one day as I was looking over the menu a roll caught my eye and I decided to try it. And I loved it! I started trying more sushi and I enjoyed them as well. It was like I needed a gateway roll to warm up my taste buds. Same thing with hummus. I was not a fan at first, and then I found the right hummus to get my taste buds acquainted. After reading the package of one of my latest tubs-o-hummus, I thought "I can make this". And make this I did!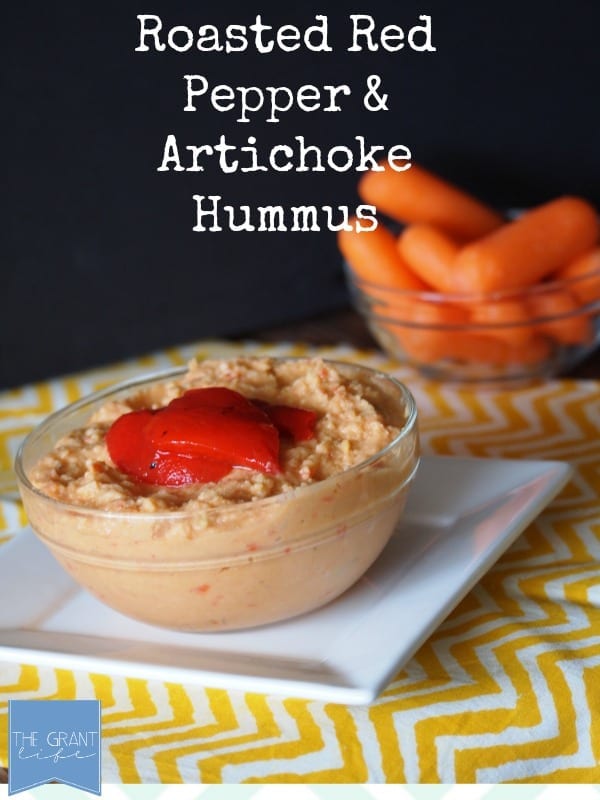 Have you ever read the label on a hummus container? There are normally like 4 basic ingredients, the main one being chickpeas. [Or garbanzo bean. It goes by a few other names.] So I grabbed a can and a few other ingredients and whipped up this delicious roasted red pepper and artichoke hummus. I used:
1 can of Goya chickpeas [29 oz]
1 jar of marinated artichokes [6 oz]
1/4 cup of roasted red peppers [from a jar as well]
garlic to taste
sesame seeds to taste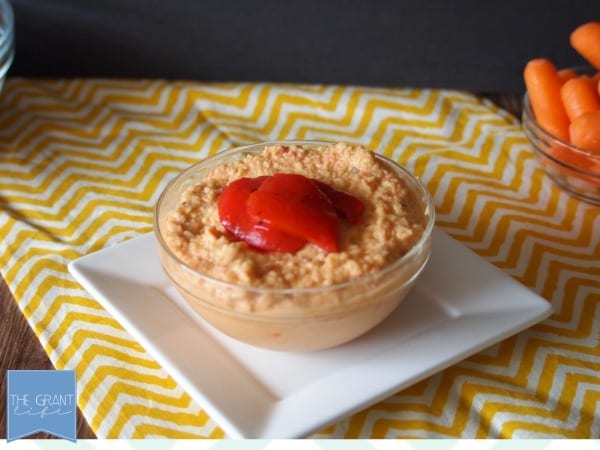 Drain and rinse your chickpeas. Add them to a food processor with a little bit of garlic and sesame seeds. Pulse until they are pureed but not completely smooth. Add your artichokes a little at a time, including the liquid that is the jar. Pulse for about 30 seconds and then add your red peppers. Mix until smooth and stop. Remove and put in a resealable container. Good for up to two weeks. [Store in the fridge.]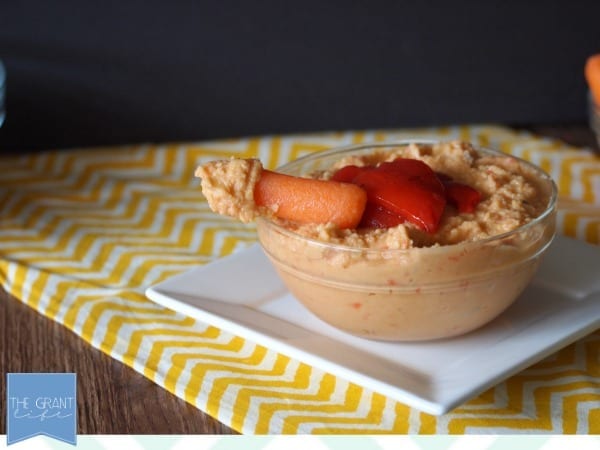 The great thing about hummus is that its healthy for you and super tasty. My kids and husband loved this recipe and have been munching on it throughout the week. Plus, it was cheaper to make then it was to buy and we ended up with more. I used a larger can of chickpeas so I even sent some over to my parents. Everyone [including myself] has enjoyed the flavor of the hummus. The kiddos love it with carrots and we love it pita chips. Taste buds meet tasty hummus. Tasty hummus meet belly.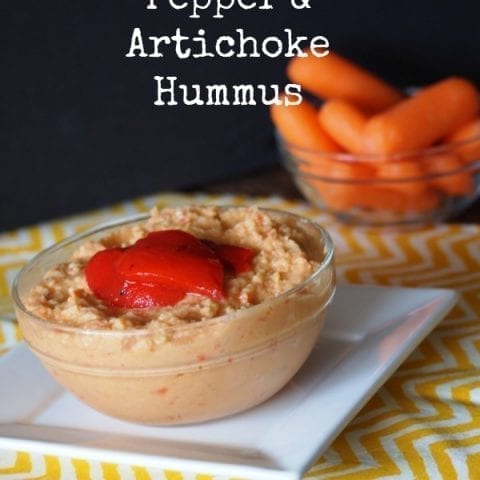 Roasted Red Pepper and Artichoke Hummus
Ingredients
1 can of Goya chickpeas [29 oz]
1 jar of marinated artichokes [6 oz]
1/4 cup of roasted red peppers [from a jar as well]
garlic to taste
sesame seeds to tast
Instructions
Drain and rinse your chickpeas.
Add them to a food processor with a little bit of garlic and sesame seeds.
Pulse until they are pureed but not completely smooth.
Add your artichokes a little at a time, including the liquid that is the jar.
Pulse for about 30 seconds and then add your red peppers.
Mix until smooth and stop.
Remove and put in a resealable container.
Good for up to two weeks. [Store in the fridge.]
Nutrition Information:

Amount Per Serving: Calories: 470Sodium: 1002mgCarbohydrates: 75gFiber: 12gSugar: 1gProtein: 23g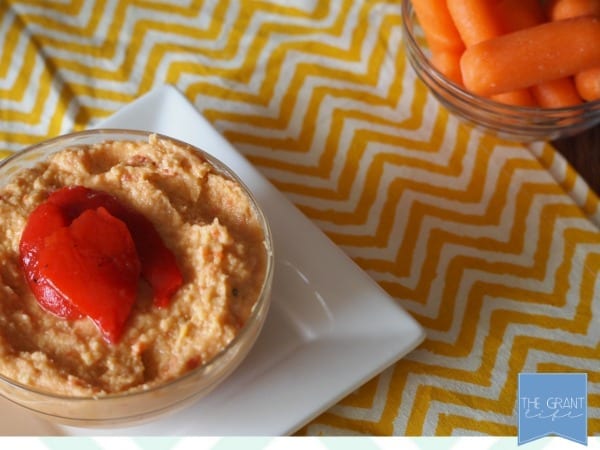 Want more easy homemade recipes? Check out: