This healthy chickpea salad may become your new favorite dish!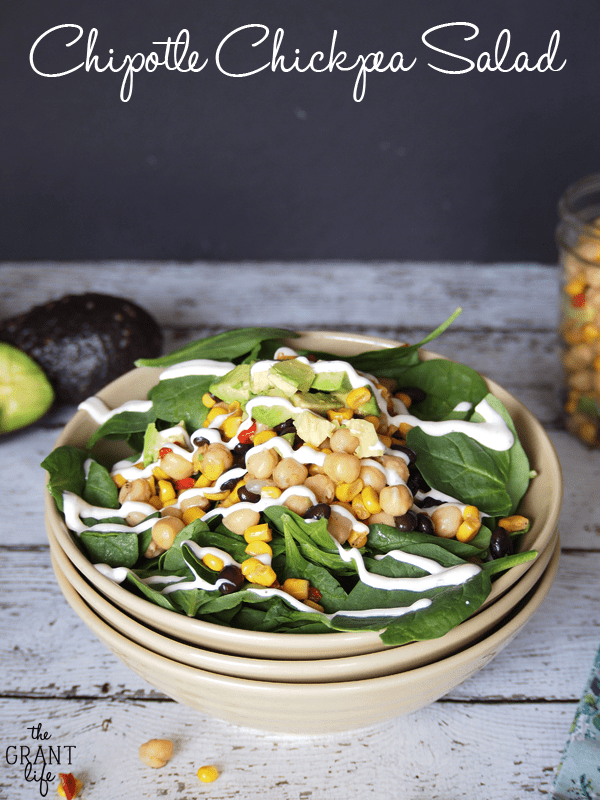 I have been trying to share this delicious chipotle chickpea salad recipe with yall for awhile now. I'm a sucker for a good salad, and this one is my absolute favorite. It actually might be too good. Like, I can't stop eating it once I start good. Can't put the fork down type of good. Wondering why the bowl is empty good. And those are the reasons I haven't been able to share it sooner. Once I make it, it just disappears.
This is how it would go – I would whip up the chickpea, corn, avocado, bean salsa part of the salad and tell myself "Ok, one bite." And then I would grab my plates and dishes and start setting up things to take pictures. I would take another bite of the salsa. I start arranging my photo props and sneak another bite. Grab my camera and two more bites were gone. By the time I turn around to take pictures, there isn't enough left to photograph! And then I figure, might as well finish it off, right?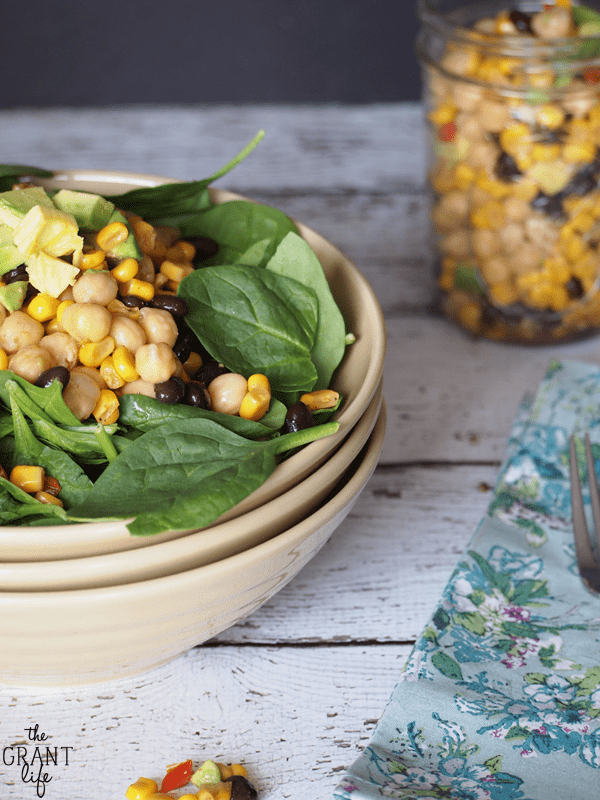 And no, that didn't just happen once. I'm pretty sure it happened three times before I finally was able to take pictures. I finally put my foot [and fork] down and took pictures before I started to devour this salad. [Pretty smart, huh? Only took me 4 times.] What can I say? I'm a sucker for a good salad.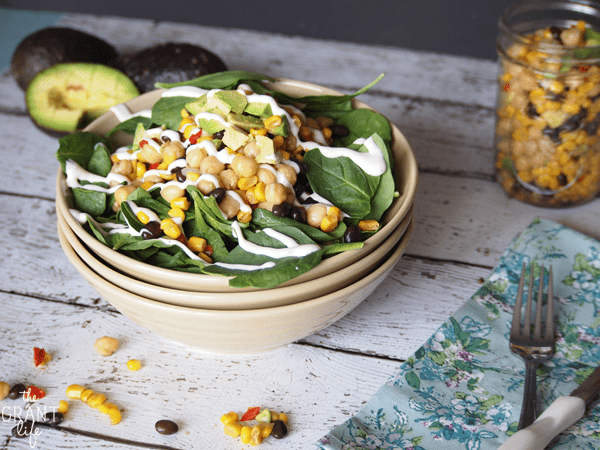 And man is this salad good! Its full of flavor and very filling. Plus, there it has avocado in it. [Which makes everything better in my book.] It comes together super quick too. And if you want to make it for dinner, just toss some chicken or hamburger in it and boom. Instant dinner deliciousness. Just make sure to get in on the table to your family before it disappears. These things tend to happen with salads like this one.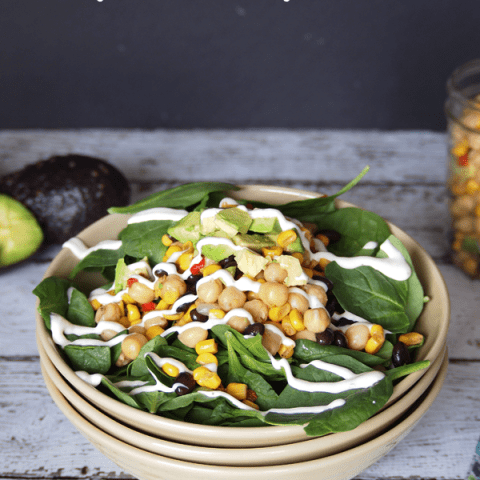 Chipotle Chickpea Salad
Ingredients
1 can chickpeas
1/2 can black beans
1 small can chipotle corn
1/2 avocado, sliced
lettuce
dressing of choice
salt and pepper to taste
Instructions
Combine the first four ingredients.
Put on top of a bed of lettuce.
Add your favorite dressing.
Enjoy!
Nutrition Information:
Amount Per Serving:
Calories:

535
Sodium:

1029mg
Carbohydrates:

70g
Fiber:

9g
Sugar:

3g
Protein:

21g
Want more easy recipes with simple ingredients? Check out: