Hey friends! Welcome to week two of our weekly family menu plan. Last week people seemed to really enjoy the menu we put together! I'm all to happy to share another week of awesome meals with yall. Woohoo!

We had nothing super exciting happen this week so it's better to just move along to the food. Well, Ryley scored a goal at soccer. And so did Avery. And when I say Avery scored a goal I mean he kicked the ball after it was already in the goal. We all still cheered and gave him high fives. Whatever keeps the little turkey interested in the game folks.
So let's just get started with the food, mmmkay? I mean we can sit around and chat but I know you came here for the menu ideas so I'll just get to the point. Foooood!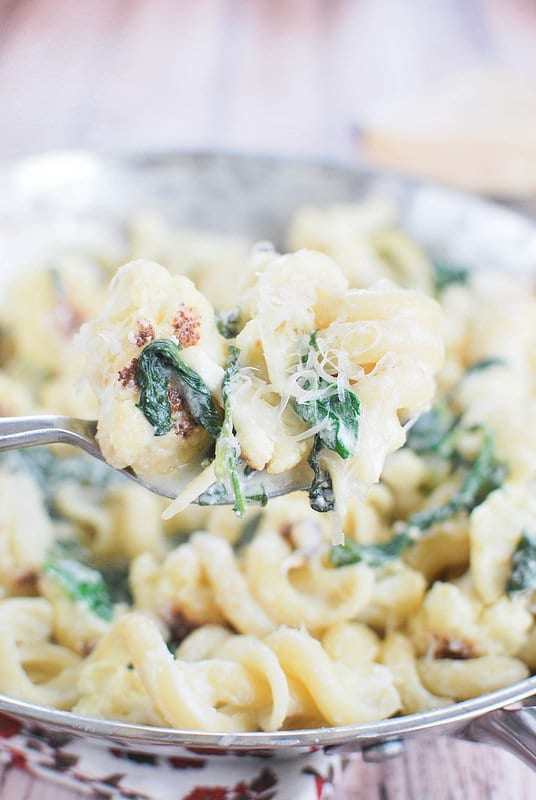 Monday – Cheesy pasta with roasted cauliflower. And it's meatless! I could literally eat pasta every single day of the week. Not even kidding. This version looks delish and since there is cauliflower, I'm counting it as healthy. Boom.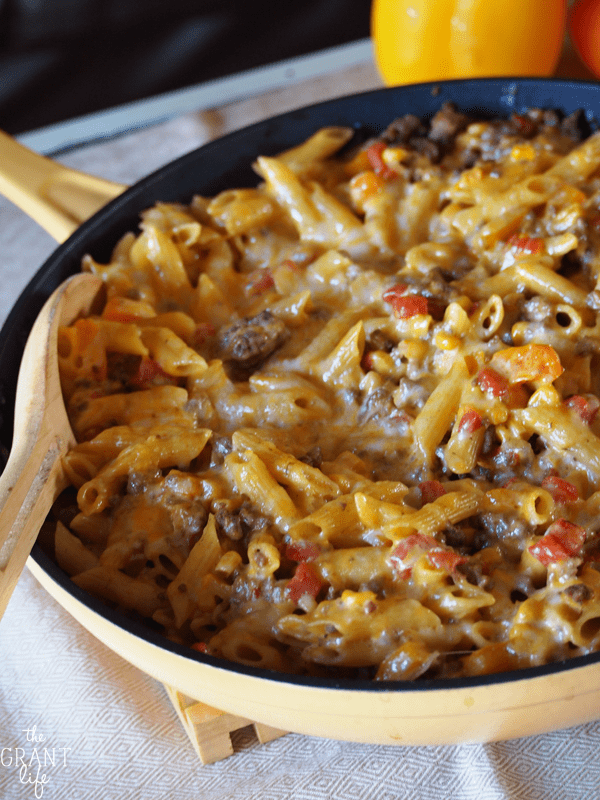 Tuesday – Chipotle pasta skillet. Booyah – more pasta! This is one of our family favorites because I can literally toss everything together in one skillet and dinner is ready in 30 minutes. Seriously, the best!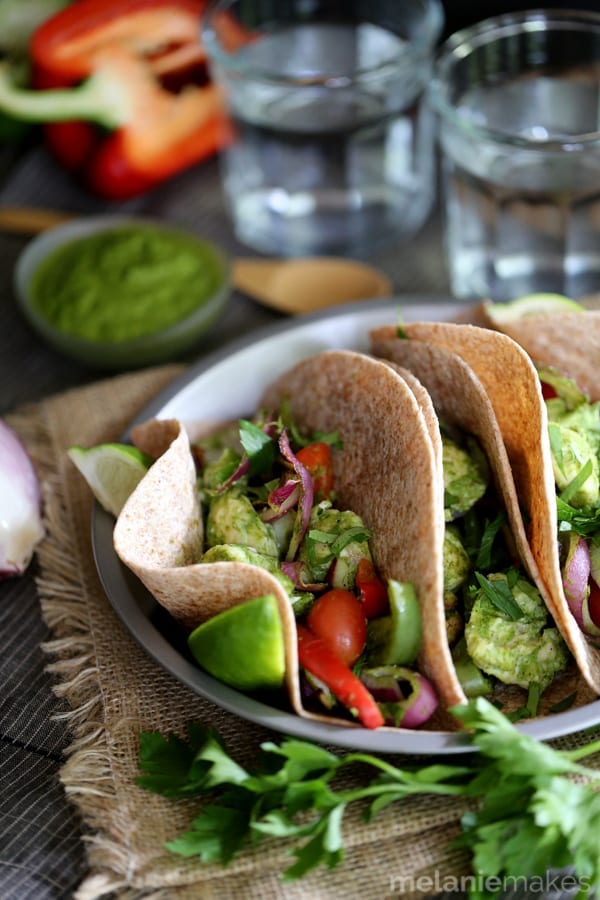 Wednesday – Oven baked chimichurri chicken fajitas. Easy to make and perfect for a crowd. And so colorful too!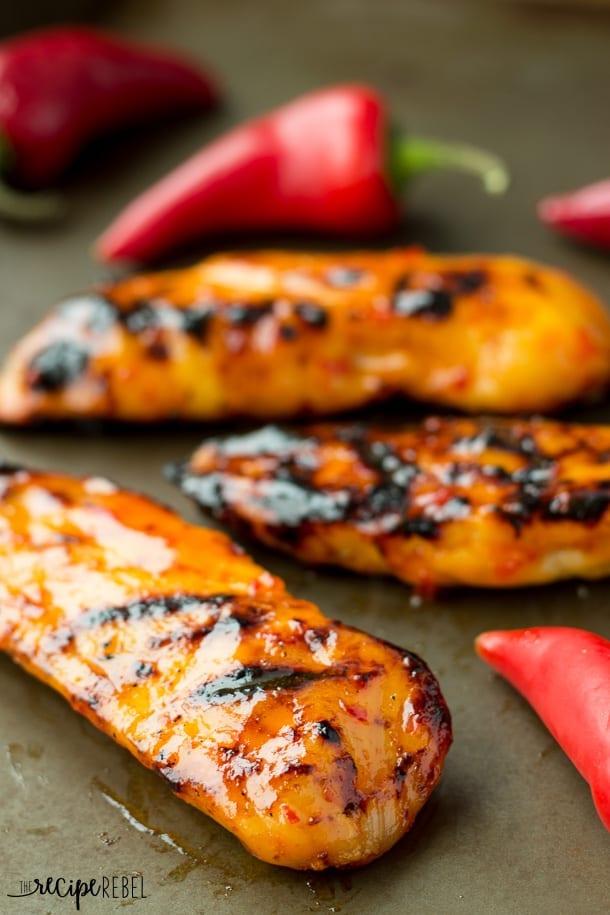 Thursday – Homemade sweet chili grilled chicken. I love a good chicken recipe, don't you? We always have chicken on hand but sometimes I just don't know what to do with it. Sweet chili chicken is what.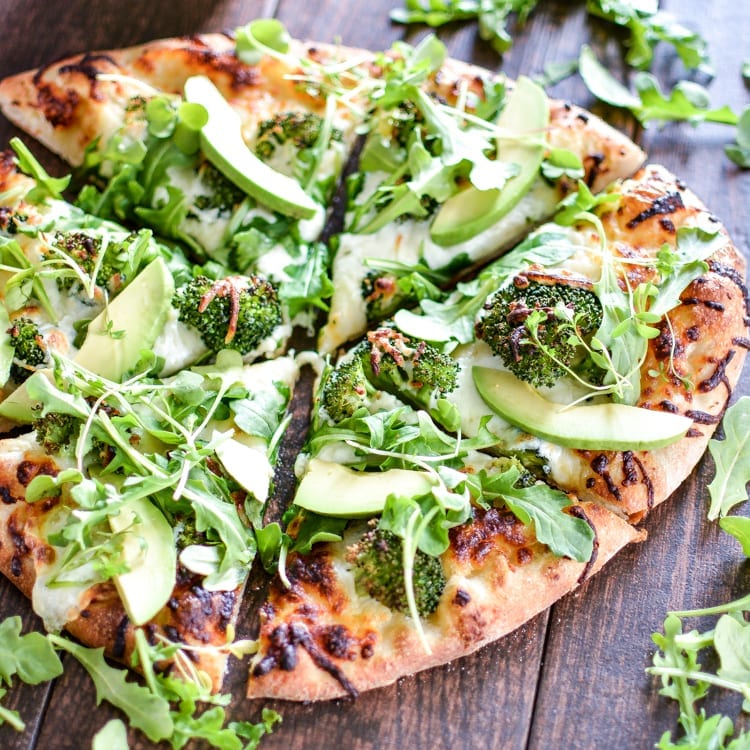 Friday – Green goodness pizza. Don't you love a good pizza on Friday? It's like you conquered the week and now you get to pizza to celebrate.
Breakfast option – Mini sausage pancake muffins. Mini and perfect for dunking in maple syrup. Sign me up for a dozen!
Dessert – Banoffee pie. Oh this pie. It's no bake and is ridiculously good. That's all.
I hope you got some great ideas for dinner this week! I'm making that sweet chili chicken asap!
Ps.. sign up for our emails and have these menu plans delivered right to your inbox!