This banoffe pie is so delicious and easy to make.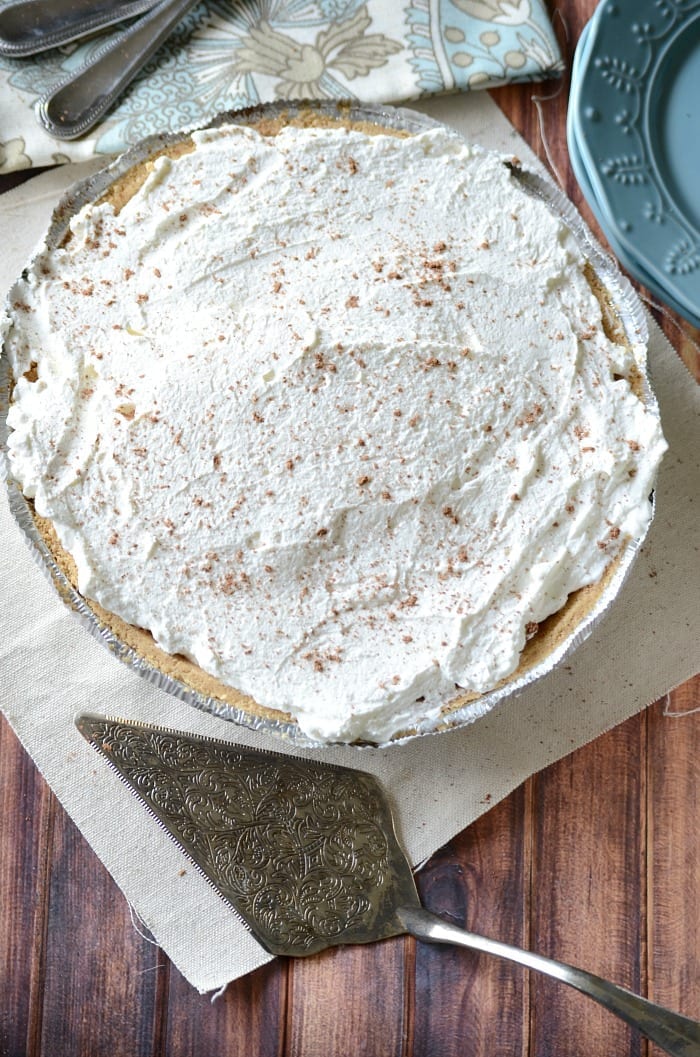 Yall! I made a pie! Like a ridiculously delicious and oh my gosh so easy to make pie! Trust me. TRUST ME. You can even scroll down to the recipe and check it out for yourself. It's easy. Scroll down and come back. Come back to me.
Ok good you're back. Hey! [Waving.] Come sit. Let's have pie and talk about life a bit.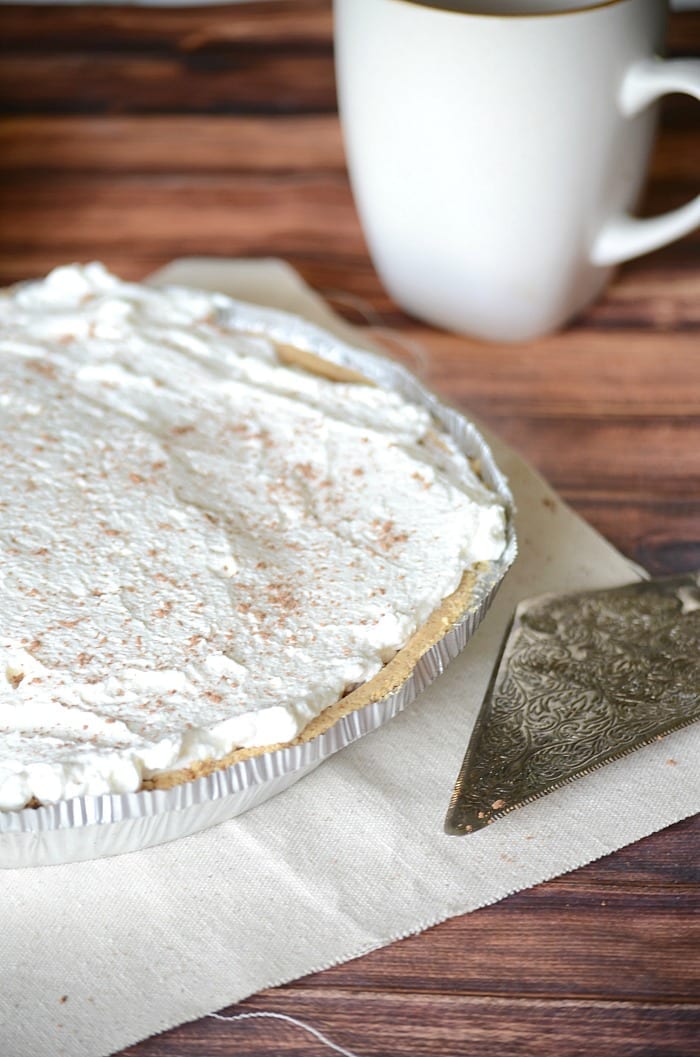 Why am I so excited about this pie? Because it's easy! (And totally delicious. But I already said that. I'm just reminding you.) I love me a delicious and easy recipe. LOVE! But I love them even more when we are just crazy bananas busy.
Which we are. Even though its summer. Go figure.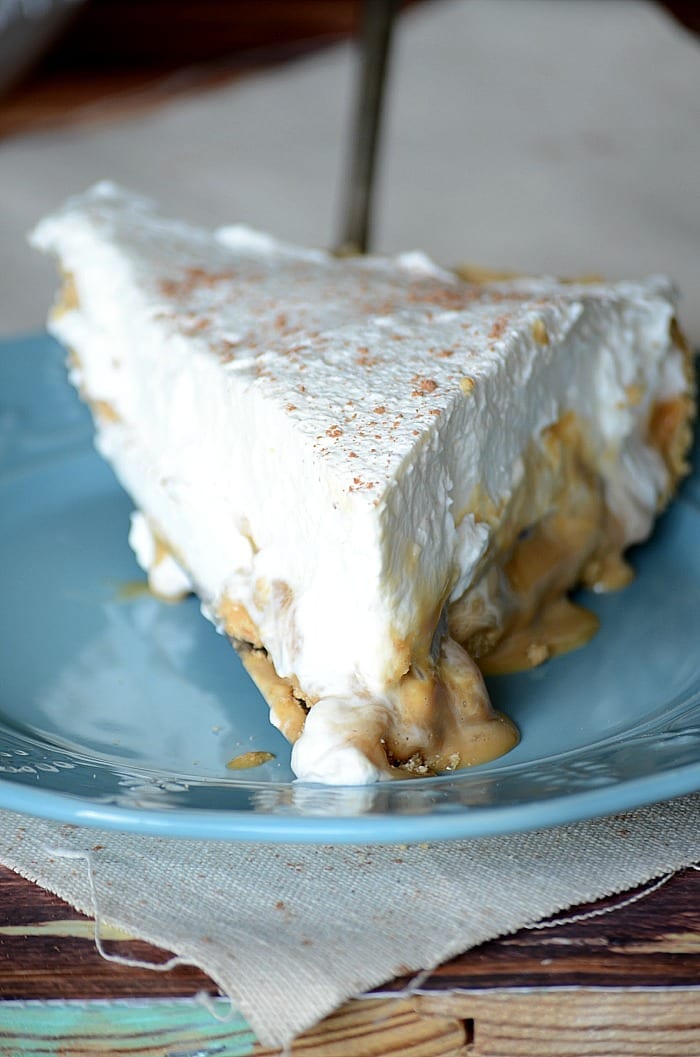 I'm new to this whole no school anymore and summer with the kids. It's tough getting used to a new schedule. We were on the run out the door make it just in time for school schedule. Now we are on the stay up late and sleep in until we have something better to do schedule. Which I like. I like that schedule. But I also still have work stuff to do. And the kids have kid stuff to do.
Like soccer and dance and drive me insane.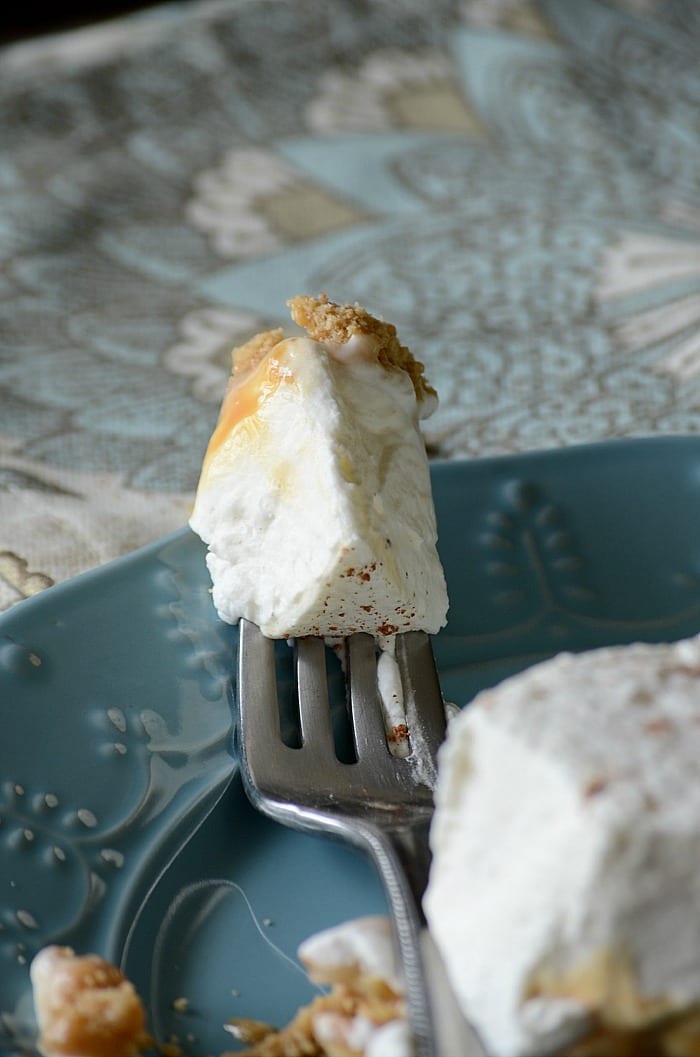 The driving me insane is a year round thing. Like I need a break and as soon as I leave I miss my babies kind of insane. I text Ryon to see if they are ok and worry I've been gone to long. I hug them for 5 minutes each and pretend to eat their faces when I get home.
I'm pretty sure that whole paragraph just validated my insane claim. Whatevs.
And then we have dance (for Ryley) and soccer (for both). Dance is fun and Ryley really loves her new class. We had to switch her from ballet to hip hop because of soccer. Hip hop dance is no joke. Eight counts are no joke. And soccer. Oh soccer. You are worth your price in gold just for the comedy factor.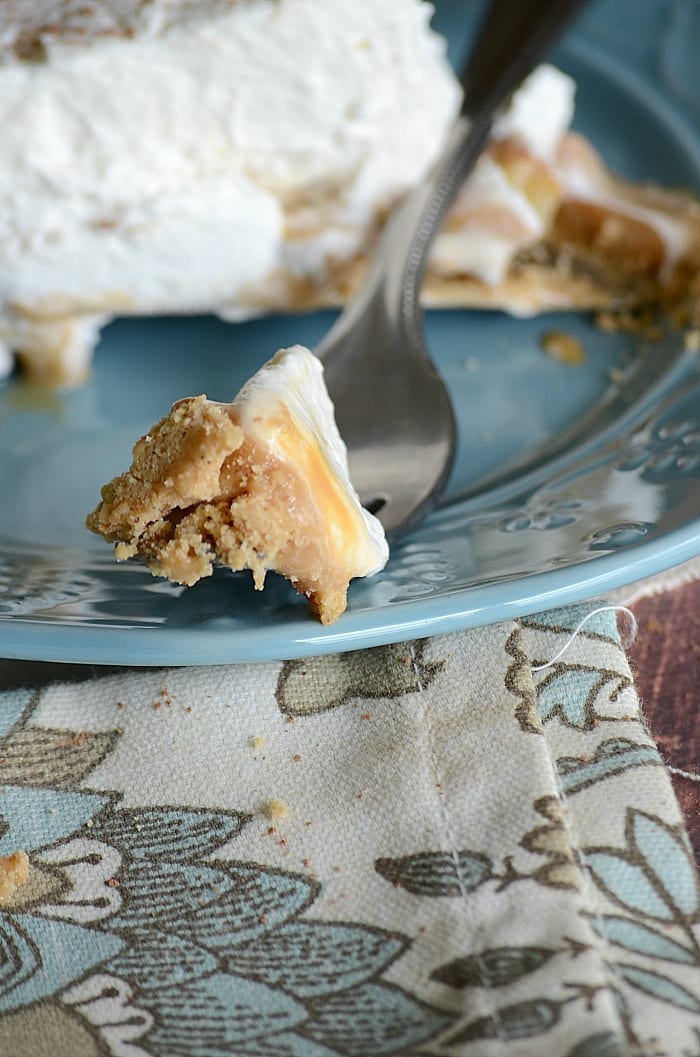 Both of the kids love soccer and neither of them have a clue what they are doing. It's adorable and hilarious all in one. I never played soccer so I'm literally no help. All I can do is tell them to stand in line and listen to their coaches. Their first game is this Saturday and I am super excited to see how it goes. I requested they they be put on the same team too. I'm not sure if that's a good thing or a bad thing. We will find out, right?!
Oh and we can't forget the newest puppy to the Grant doggy daycare. Yea, she's totally pregnant. She has a bum hip and is pregnant. I took her to the vet for her hip surgery and they wouldn't do it because she is with child. Well, puppies. And then all the doctors and vet techs tried not to laugh at us as I walked out with my pregnant puppy. Carrying her because she doesn't like the leash.
So yea. Pie! Easy to make and so good when you need to sit down for a minute and just relax. I made the dulce de leche the night before. Then poured it over bananas and topped it with homemade whipped cream. Easy. I even used a pre-made pie crust because, well, summer is crazy.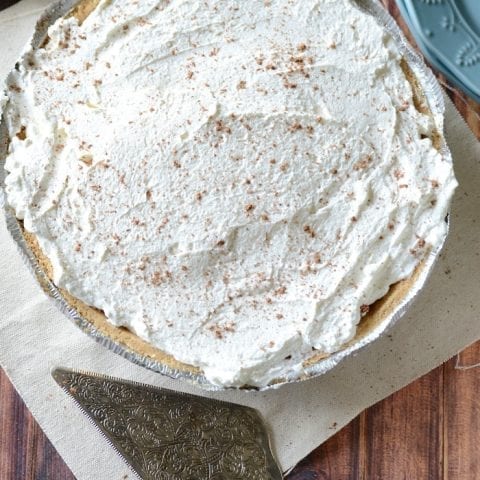 Banoffe Pie
Ingredients
1 can sweetened condensed milk
3 bananas, sliced
1 pie crust, homemade or store bought
2 cups of heavy cream
1/4 cup of sugar
1 tsp vanilla extract
Instructions
In a medium pot, place the can of sweetened condensed milk in covered with water. Be sure to remove the water.
Boil for 2-3 hours, making sure the can is always covered with water.
Allow a few hours to cool.
Place the sliced bananas in the pie crust.
Stir the sweetened condensed milk that is now homemade caramel, until it is pourable.
Pour it over the bananas.
Whip the heavy cream for a few minutes until peaks start to form. Add the sugar and vanilla extract. Whip to combine.
Spread the homemade whipped cream over the caramel layer.
Place in the fridge to allow to set.
Remove and enjoy!
Like this recipe? Be sure to check out:
And sign up for our recipe updates! I'll send you new recipes right to your inbox!