Looking for a healthy ice cream this summer? Tropical nice cream is the treat for you!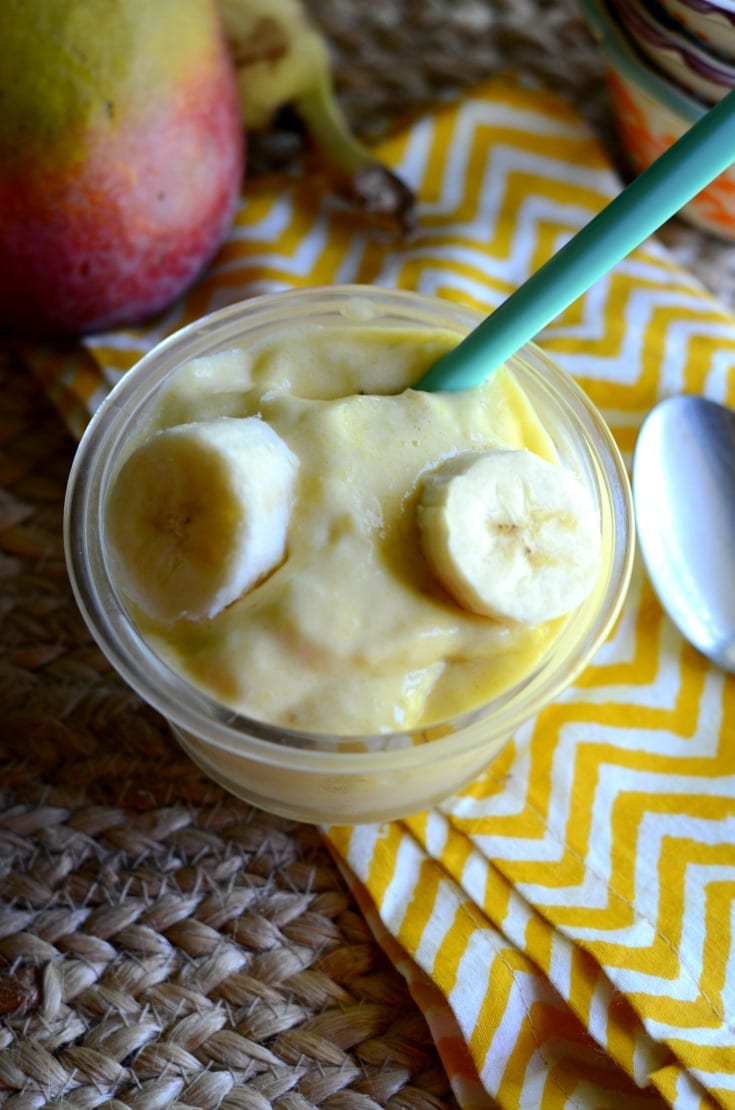 Hey there! Its almost summer! Although, you wouldn't know it down here in Houston. Its been so cool the past few weeks. Yes, I said cool and Houston and summer in the same paragraph. Its crazy! Yesterday was in the low 60s most of the day.. in the middle of May! It's totally NOT normal to be this cool this time of year but I AM LOVING IT! I actually thought "I should move my desk outside and work today!" I didn't, but it would have been nice.
School is almost over for the year here too. The kids get out of school next week and then it's time to sleep in! I can't wait. My alarm will be turned off and we will be hanging outside and at the pool for the next 2 and a half months. Because I don't do the heat well. I complain and then find a body of water to sit in until it's fall. (True story.)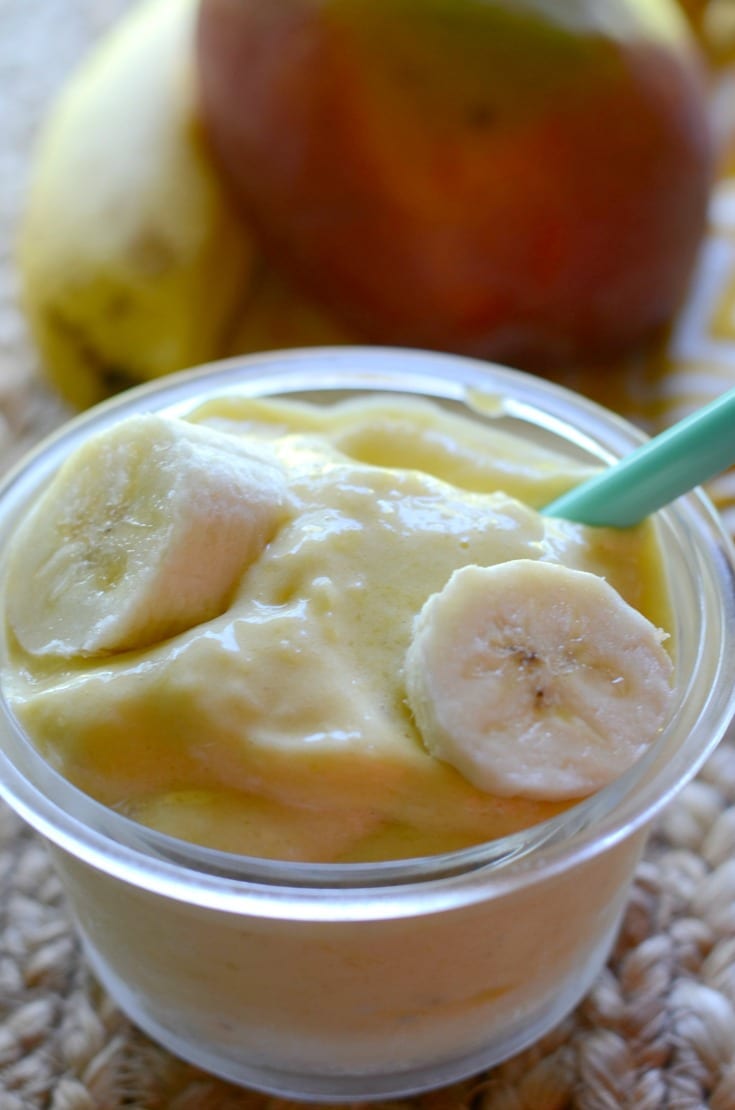 I may not love the weather but I seriously love summer food. Mmmm.
Pasta salads
, ice cream,
slushies
, burgers. Hanging out at the pool or beach all day and then coming home to BBQ with the family. What's not to love? If I could have fall or spring weather with summer food I would be in heaven!
The past year we have been trying to remove processed foods from our diets. More cooking from scratch and less eating out of a box or drive thru. Its been a challenger but now even the kids are loving it. Avery will say "This is the BEST dinner EVER!" at least 3 times a week.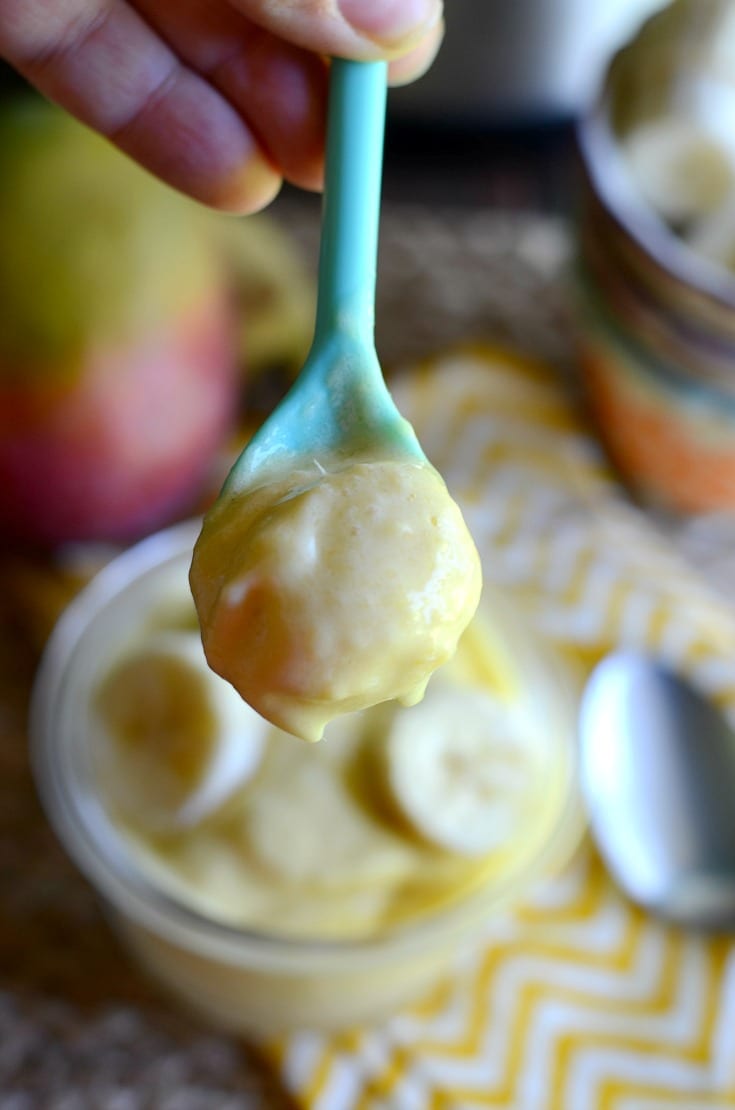 I still want to be able to eat things we love though. This tropical nice cream is a great way to enjoy summer foods without all the junk. Its ice cream that's better for you so it's called "nice" cream. Its also dairy and sugar free. (High five!) Oh and it's totally delicious and only 3 ingredients. Oh yes. Summer food perfection yall!
And in case you were wondering, this is how we plan to make the most of our summer. One scoop of tropical nice cream at a time.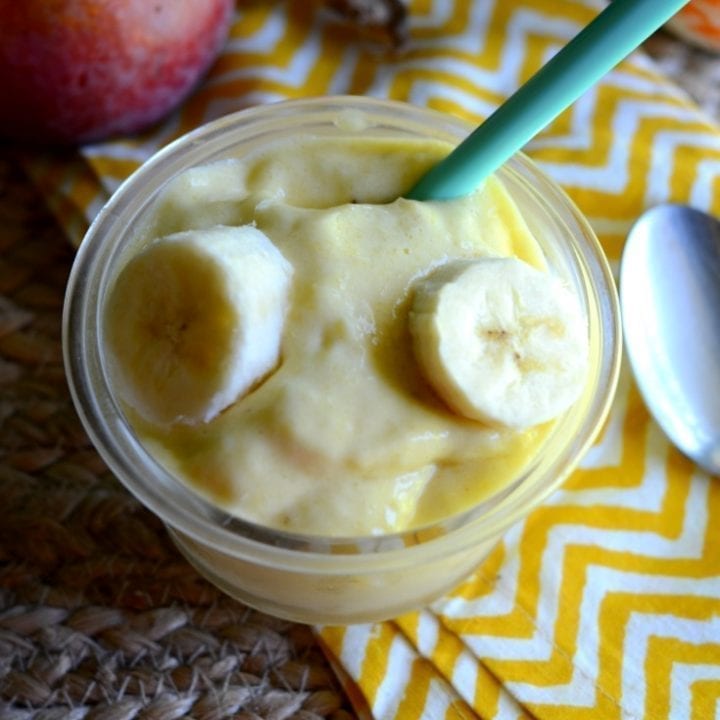 Tropical nice cream
Ingredients
2 frozen bananas
1/2 cup mango, diced
1/2 cup pineapple, diced
Instructions
Blend everything together in a blender or food processor.
Eat right away or place in the fridge for 2 hours to harden.
Enjoy!
Like this recipe? Be sure to check out:
And sign up for a free family favorite desserts ebook!