Looking for a sweet treat? Try this 3 ingredient, no-churn blackberry ice cream!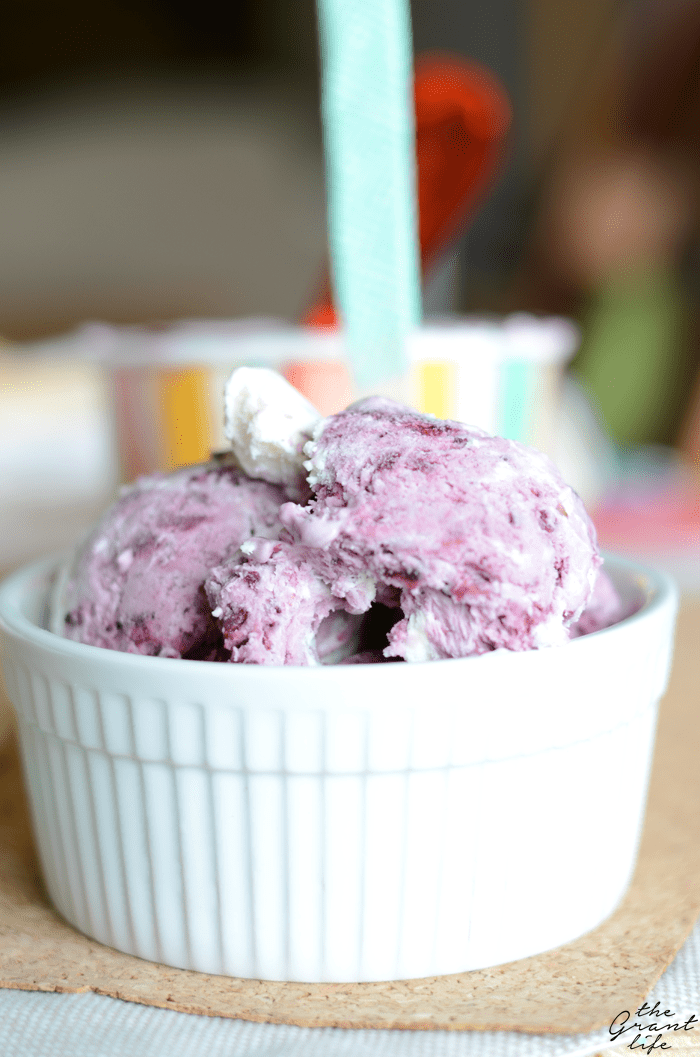 Hey frands. I am super excited to share this blackberry ice cream with yall today. The recipe is easy (and yummy!) but it's the first recipe I photographed with my new 50mm lens. And that might not seem super exciting to most, but for some reason it makes me all giddy inside.
I never thought I would consider myself a "photographer" in any sense. I would look at people who took pictures and just think they must own a really expensive camera or have years of experience. I didn't think it was something I would have time to study proper photography techniques and I would NEVER be able to afford one of those fancy DSLR cameras that everyone talked about. I sort of resigned myself to that fact that I just wasn't meant to be a photographer.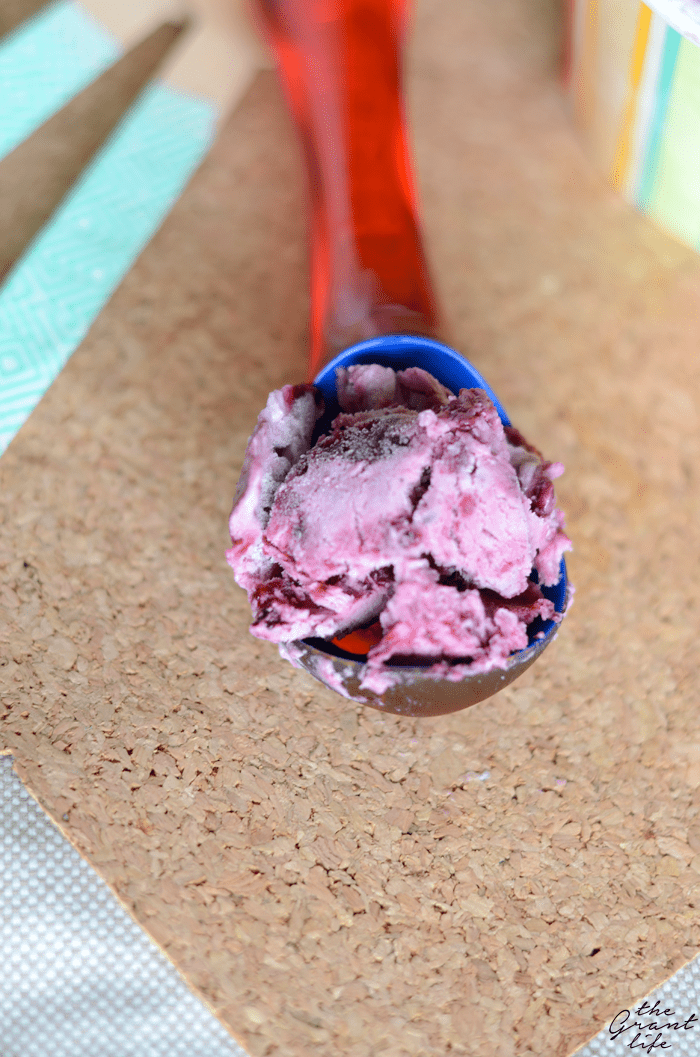 And then one Christmas a few years ago, my parents got me an intro Olympus DSLR camera. It cost about $300 and came with one lens. I took that camera everywhere with me. I started in auto and then slowly built up the courage to try out the manual settings. In auto mode the camera auto adjusts to your light and takes the best picture possible. In manual mode you get to decide what aperture, ISO and shutter speed yourself. If none of those words make sense – I get it. That was me (and still kinda is) when I started tinkering.
Oh how I loved my little Olympus. I was gifted another lens for my birthday a few months later and I kept on learning. (Thank goodness for Pinterest tutorials!) And then I broke my little camera. It fell off the table after I was done taking pictures of a recipe. I was heart broken and a little nervous to tell Ryon. I thought he would get so upset that I was clumsy or absent-minded or whatever.
His response? Well, how much are you going to need to replace it? Oh my heart. He knew that my camera was an important part of my blog and life in general. I did some research. I asked around and checked website reviews. I wanted to get the next level DSLR but I knew we couldn't afford it. Then I found a Nikon D7000 on craigslist that was in our price range! I did a happy dance and we drove 30 minutes away to pick it up. (Side note – craigslist creeps me out for some reason so just contacting and meeting someone from there was a big step. Turns out, the lady I bought it from is super sweet! We are Facebook friends now.)
And now the 50mm is my first lens for my new (to me) camera. I have a loooong list of other lens that I want to add to my camera bag now. They all do different things and some are better for portraits, houses and food. I sort of take pictures of all of those now. Isn't that crazy?? I'm still learning but I totally consider myself a photographer.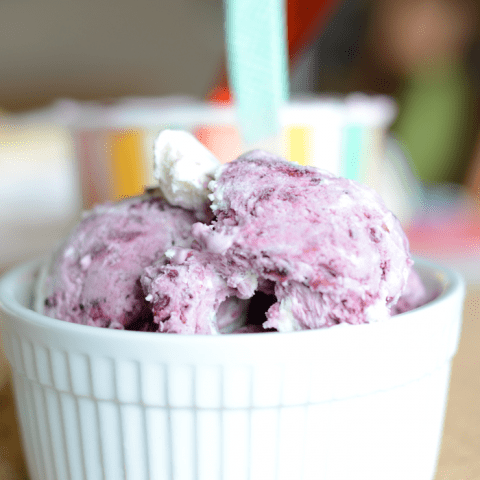 Blackberry Ice Cream
Ingredients
1 can of sweetened condensed milk
1 1/2 cup of heavy whipping cream
1/2 cup blackberry pie filling (I used lucky leaf brand)
Instructions
In a stand mixer or with a handheld mixer, whip the whipping cream until fluffy – about 2 minutes.
Add in the sweetened condensed milk . Continue to mix for another minute. You want it to be creamy and smooth at this point.
Fold in the blackberry pie filling.
Spoon into a sealable container and place in the freezer for 4 hours.
Scoop out and enjoy!
Like this recipe? Be sure to check out: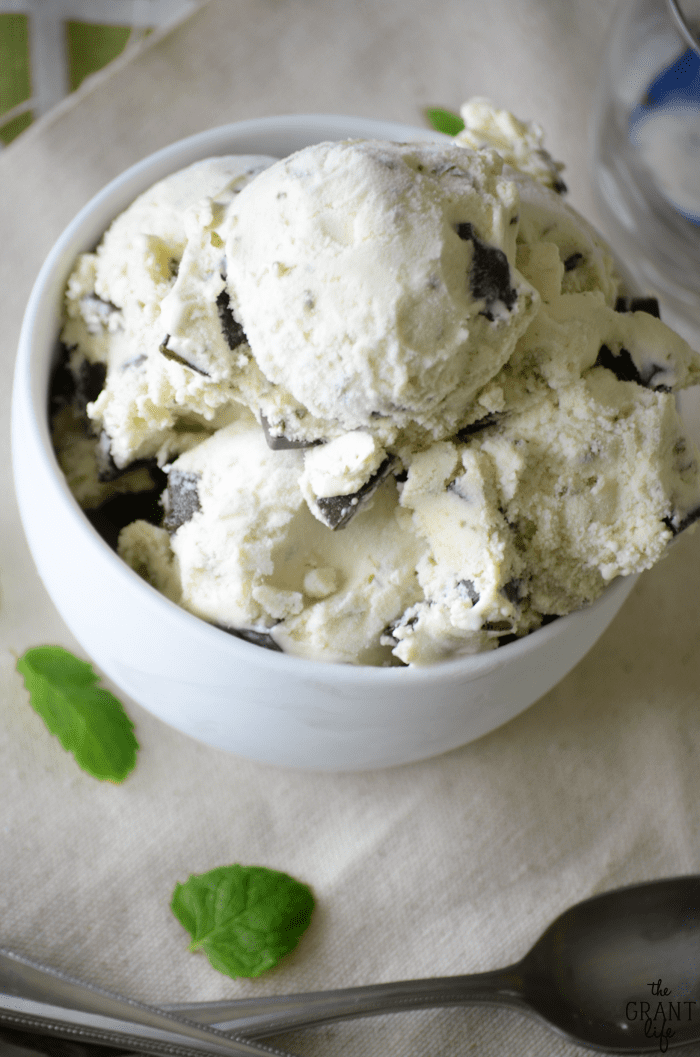 Homemade mint chocolate chip ice cream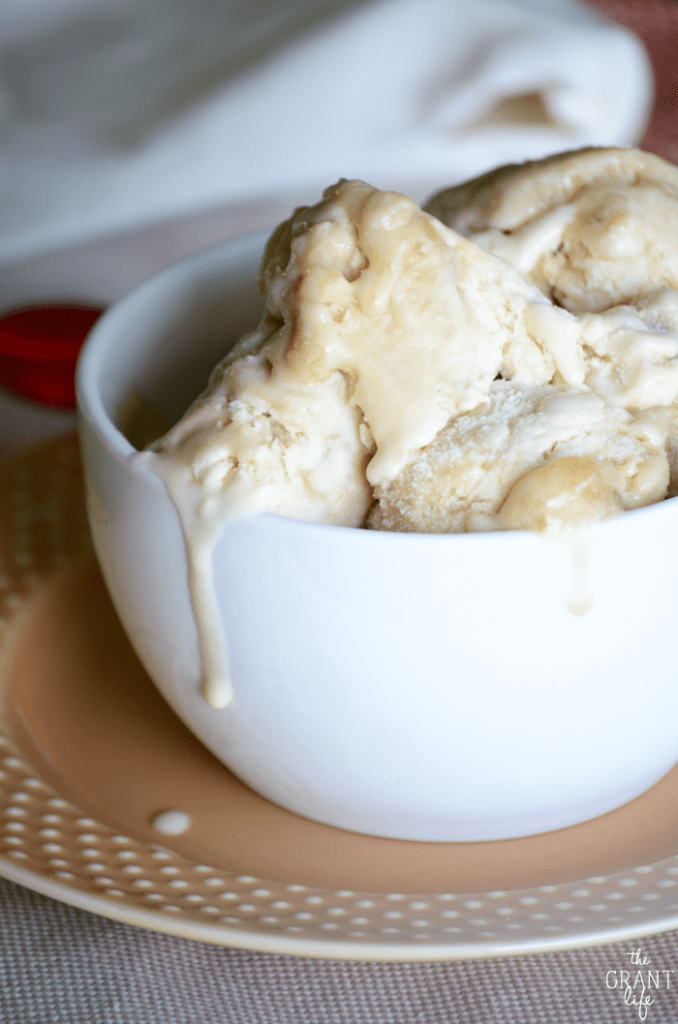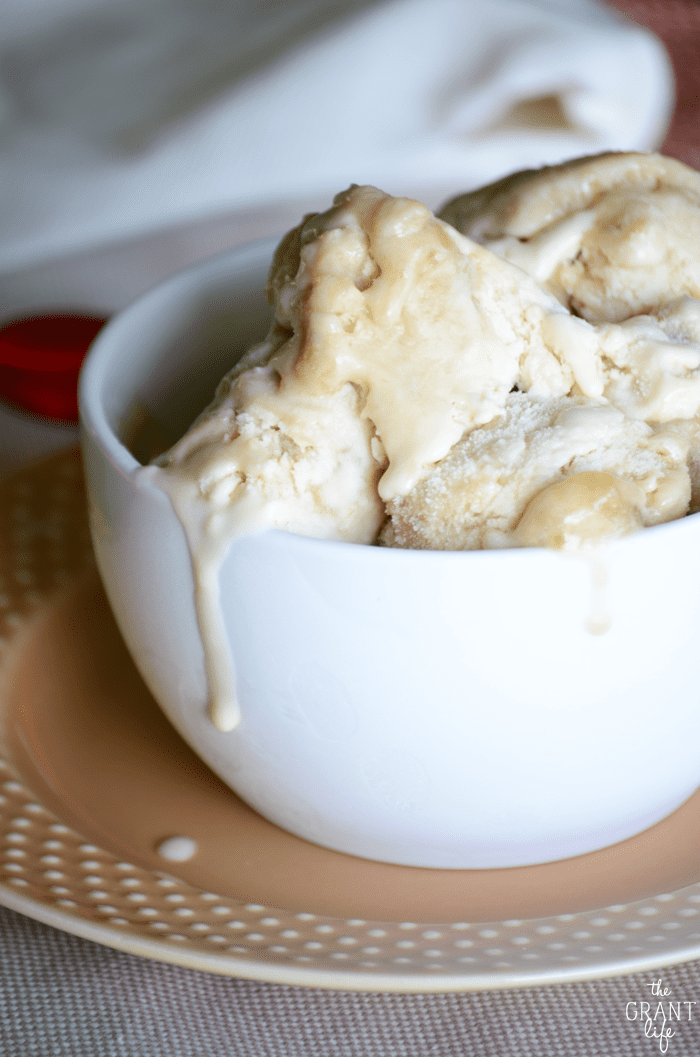 And sign up for our recipe updates!