I'm just going to say what everyone has been thinking – I'm ready for Spring! And thats really weird for me to want to say because I love winter. I use the word "winter" loosely because in South Texas, we don't have a winter. We have a few cold days were everyone in the city complains and wishes for summer. [I am not one of those people.] So its weird for me to think that I'm ready for Spring. But I am! I want to transplant my seedlings and watch them grow. And if gardening isn't a enough, then think of all the Spring recipes with fresh fruits and vegetables! Here are some Spring Inspired Recipes to help!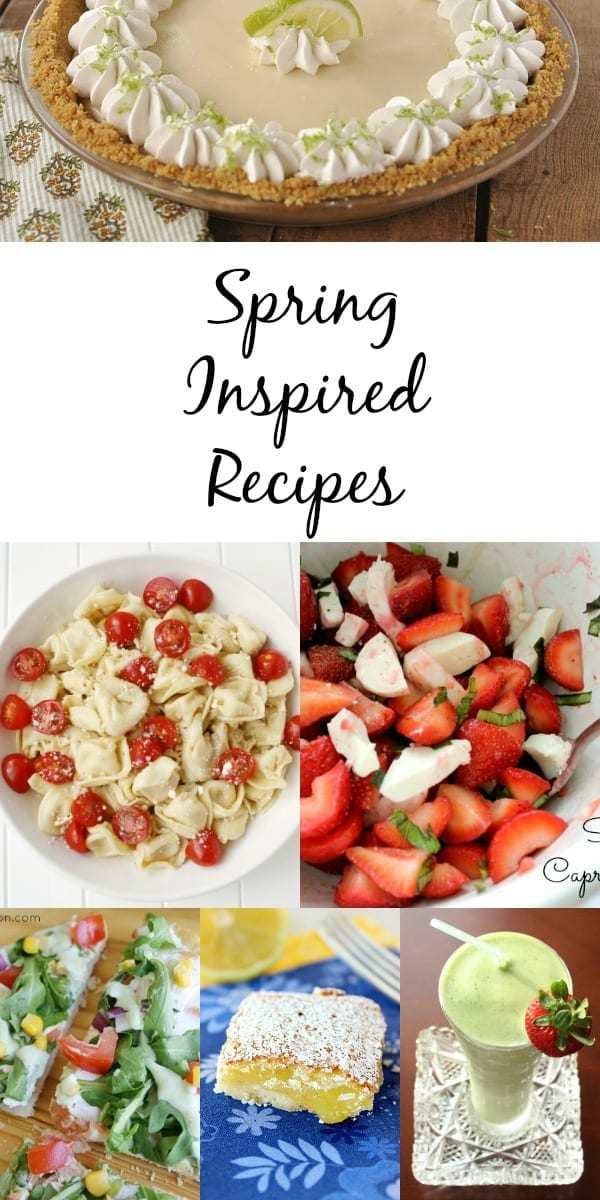 Dinner first..
Veggie Flatbread Pizza // This pizza is loaded with fresh veggies! Grow garden grow!
Strawberry Caprese Salad // Fresh strawberry and mozzarella? Sign me up!
Grapefruit Grilled Shrimp // Just yum!
Slow Cooker Tomato Soup // I can't wait to pick fresh tomatoes and try this!
Parmesan Tortellini and Tomatoes // Again, with the tomatoes!
And now the desserts..
Perfect Key Lime Pie // Seriously, it is perfect. I made it this week and its ahh-mazing.
The Best Ever Lemon Bars // No really. They are.
Raspberry Angel Dessert // Super simple dessert with fresh fruit. Win!
Old Fashioned Lemon Cupcakes // These look out of this world yall!
Ricotta Cake with Strawberry Pineapple Compote // Its my ode to Spring cake!
Lime Sherbert Floats // And wash it all down with a float!
Looking for more recipe ideas? Check out:
And be sure to sign up for our emails and grab a pretty awesome freebie!