We bought Ryon a grill for Father's day this weekend and man am I excited!  Of course he loves it, but guess who just weaseled her way out of most of the cooking for the summer?  This girl!  Plus, its nice to be able to spend the evenings outside with the kids and cook dinner at the same time.  And have less dishes.  And not have to cook.  [Did I mention that already?]  I may use the grill for breakfast!  In honor of summer, our new grill and not having to cook as often, I've rounded up 25 burgers to grill this summer.  Because not cooking and hamburgers are my two of my favorite things!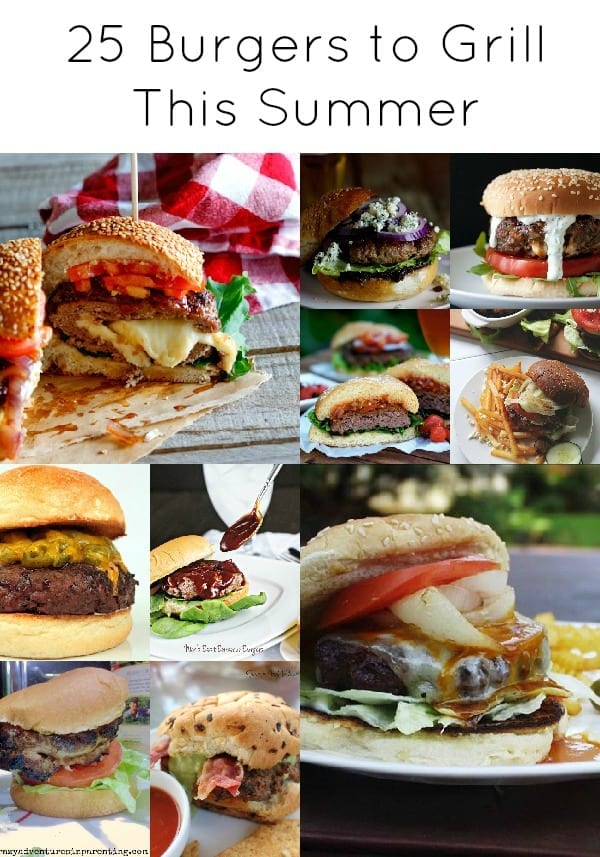 Logan Country Hamburger :: Katie Lee
Pizza Burger :: Fast and EasyRecipes
And one to grow on!
Whats your favorite hamburger to make?