We are trying to eat healthier over here at the Grant house.  We are cutting down on processed foods and have a vegetable garden we tend to.  I love watching my little plants grow from seeds into veggies we can eat as a family.  Im still a beginner when it comes to gardening but Im learning more and more.  If you have a garden full of vetetables and are looking for some easy homemade recipes you're in luck!  I've rounded up some recipes that came straight from the garden this week.  [Ok not straight from the garden, but a fruit or vegetable is the main ingredient.  Close enough, huh?]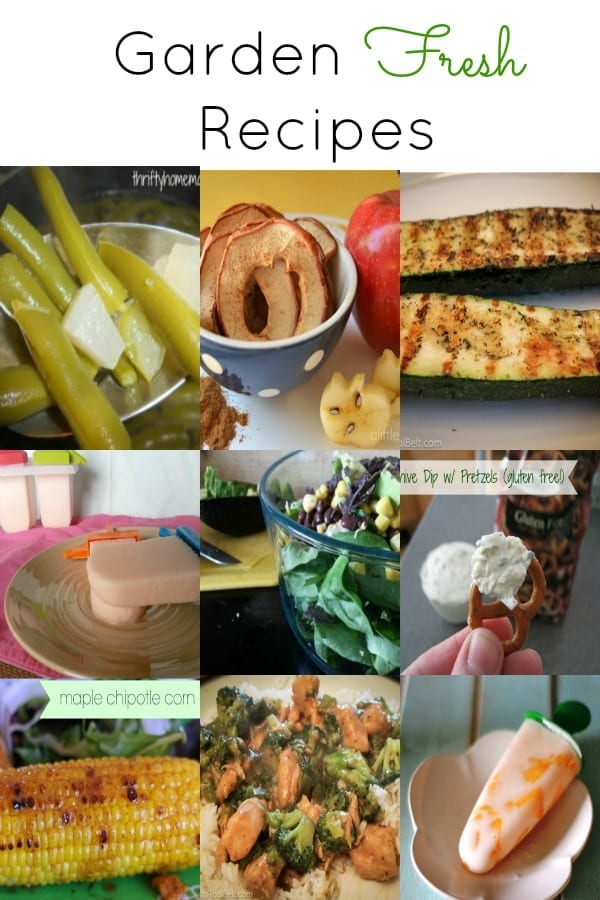 Are you looking for more recipe ideas?
What is your favorite garden fresh recipe?  Have you started thinking of your fall garden?