When my mom and I cook, we really cook. Like we have leftovers for at least 2 days during the week [for both families] after we have our big Sunday meal. Which is awesome! I am a huge fan of leftovers and they are always on our weekly menu plan. After we made Momma's Lasagna a few weeks ago, we had a ton of leftovers. We had 3 extra lasagnas and a tub of ricotta when all was said and done. And we couldn't let any of that go to waste. Not even the tub of ricotta. Solution? Ricotta Cake with Strawberry Pineapple Compote. [The answer is always cake by the way.]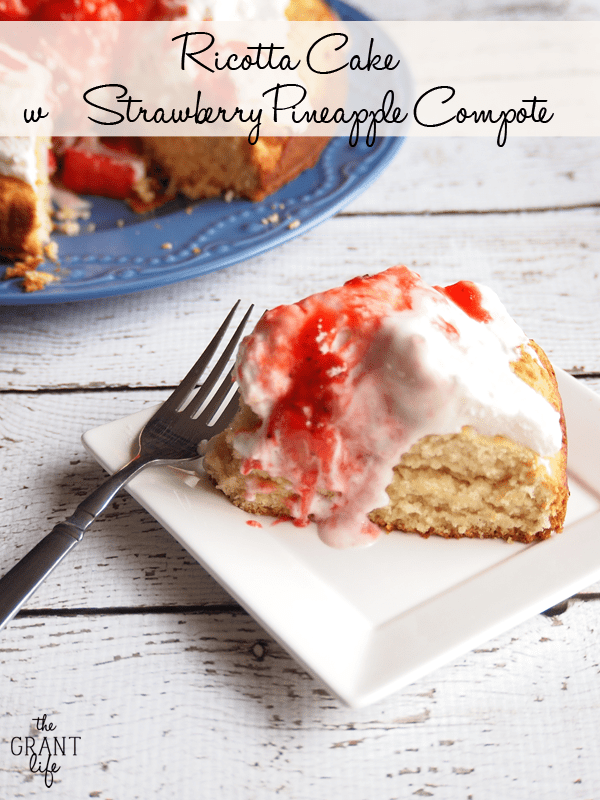 My mom was the one who said she wanted a ricotta cake. I had never had one before but she kept saying "You need to make me a ricotta cake with your mixer." [Everything is "with your mixer" when it comes to cooking now. My kitchenaid pretty much rules my kitchen.] She even found a recipe and emailed it on over. Well, I guess I'm making a ricotta cake then.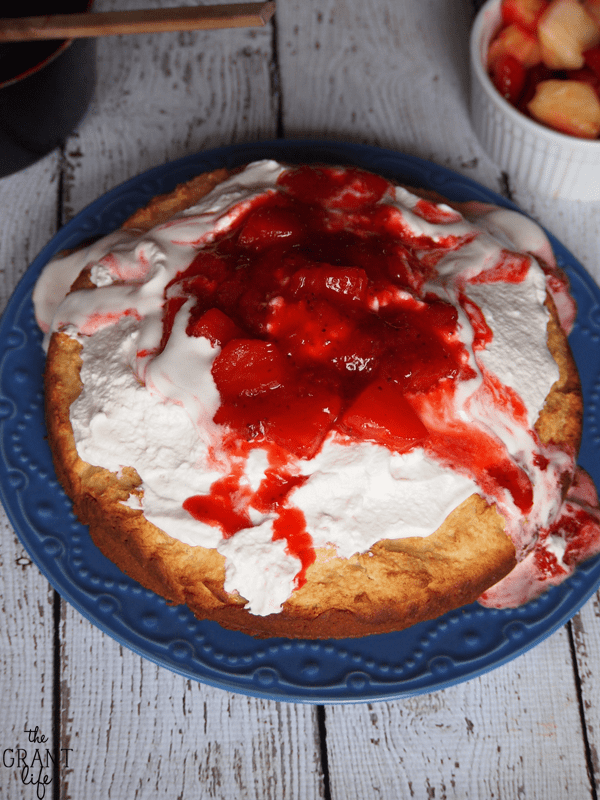 And guess who is glad they did? This girl! It was sort of like a pound cake but not quite. It was dense but it was super moist at the same time. [Which totally sounds like pound cake but it has a different texture.] But I didn't want a plain ricotta cake, so I decided to make a compote. Everything is better with fresh fruit sauteed in butter and sugar. Everything. Oh and topped with homemade whipped cream too. [Everything.]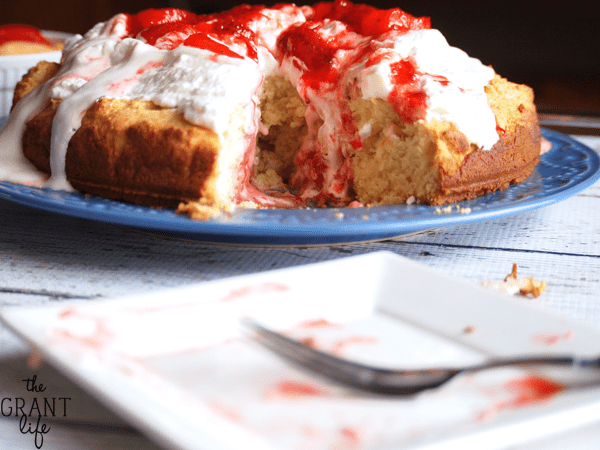 In the end, momma was right. A ricotta cake was the way to go. The strawberry pineapple compote was my idea though. [Toot toot my own horn.] The two fruits go really well together. Really well. Like this isn't the last time you'll see them together because I made more stuff with them well. [And I really want to say more "stuffs" because that's how I would say it to you face to face but I refrained. Sorta.]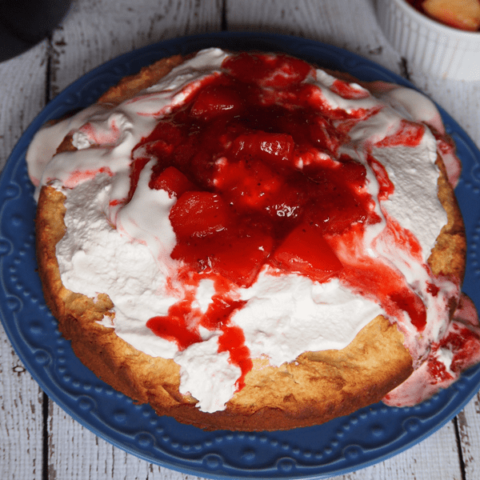 Ricotta Cake with Strawberry Pineapple Compote
Ingredients
For the Cake -
2 1/4 cups all-purpose flour
1 teaspoon baking powder
1/2 teaspoon baking soda
1/8 teaspoon salt
1/2 cup (1 stick) unsalted butter, softened
1 cup granulated sugar
1 egg
1 cup ricotta
1 teaspoon vanilla extract
For the compote -
5 large strawberries, cut
3 chunks of pineapple
2 tbs butter
2 tbs sugar
1 tbs lemon
For the whipped cream -
2 cups heavy whipping cream
1/4 cup sugar
1 tsp vanilla extract
Instructions
Preheat your oven to 350 and grease a springform pan.
Mix together flour, baking powder, baking soda and salt in a bowl.
Blend the butter and the sugar until fluffy.
Add in the egg, ricotta and vanilla.
Slowly add in the dry ingredients and mix until blended.
Pour into your pan and bake for 45 minutes, or until a toothpick comes out clean in the center.
Let cool.
For the compote -
Melt the butter and sugar in a small saucepan.
Add the fruit and lemon and bring to a slow boil.
Once it boils, mash the fruit a little to expel the juices.
Let simmer for 3-5 minutes.
Remove from heat.
For the whipped cream -
Pour heavy whipping cream into a chilled bowl.
Using a stand or hand mixer, mix for 2-3 minutes until soft peak form.
Add your sugar and vanilla.
Mix for an additional minute until it the peaks are firmer.
Assembly -
Cover the cake with the whipped cream and add the compote.
Enjoy!
Like this easy sweets recipe? Be sure to check out: