I think I've mentioned before how versatile beer bread is, right? I mean I've done a basic beer bread, then I tossed some basil in it and one day I got totally crazy and made butterscotch pecan beer bread. Drooool. Well now its summer which means smores! In everything! Including beer bread! Yes, smores beer bread. Don't laugh, I'm totally serious. Seriously delicious that is!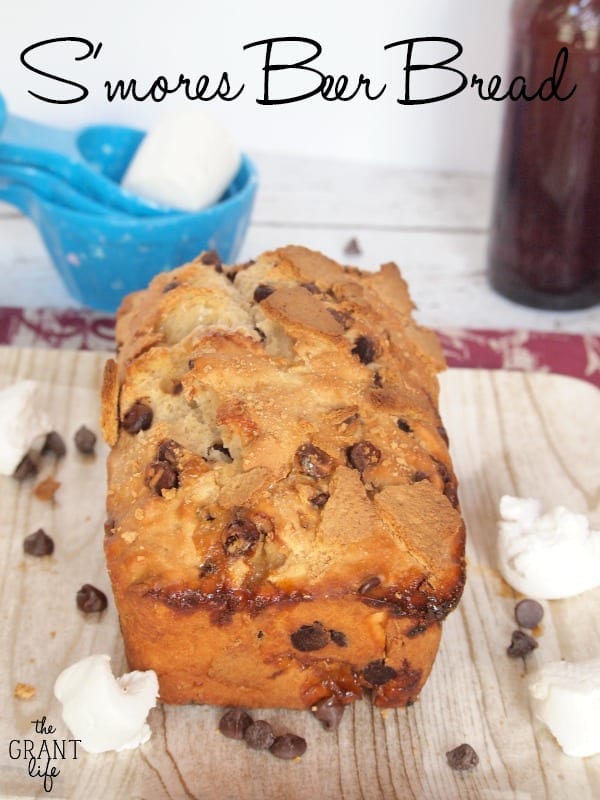 I try to be funny and call smores "smoes" like from Toy Story, but the kids don't laugh. I, of course, giggle at my joke every time. [Every time!] Most of the time the kids do laugh at my jokes. [No, I'm not just saying that. Yes, they really do laugh.] Its pretty easy to make a 3 and 4 year old laugh. A good belly laugh is just one funny face/noise away.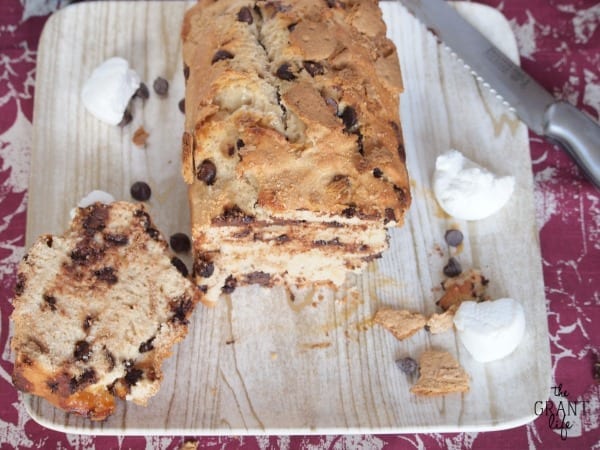 I was thinking the other day how much I love to hear the kids laugh. [Is there anything better then laughter from kids??] Avery has the best laugh. Its a straight from the tummy, throw your head back kind of laugh. I try to make him laugh as often as possible throughout the day just so I can hear it.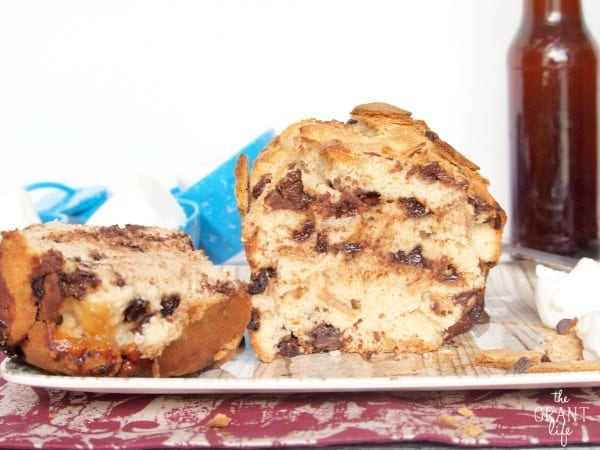 Ryley has a great laugh too but she also has started fake laughing. [Which is funny in itself.] Both of her laughs, the fake one and the real one, are loud. Shake the rafters loud. You know when that little girl has heard or seen something funny. Both of the kids laughs are unique, just like they are. I love both. [The laughs and the actual kids. True story.]
*Note you are going to need the basic beer bread for this recipe. Don't worry, its super easy!
Be sure to check out these other yummy recipes: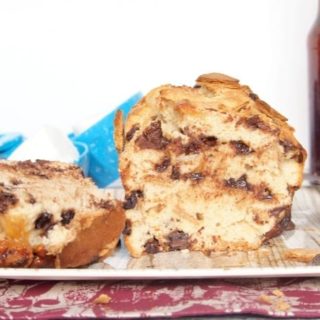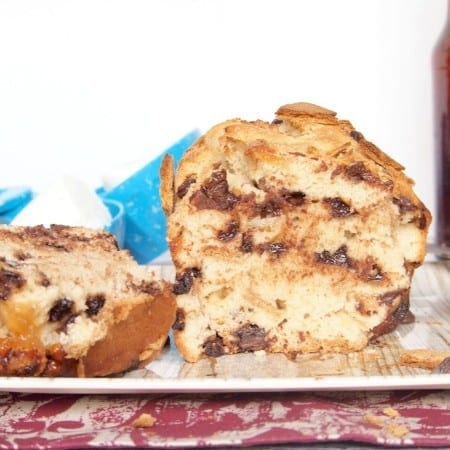 Smores Beer bread
Ingredients
3c All-Purpose Flour
3 tsp Clabber Girl Baking Powder
1 tsp Salt
1/4c Sugar
1 twelve ounce beer of your choice
1/4c melted butter
Then:
2 cups of chocolate chips
5-7 marshmallows
4-5 graham crackers, broken
Instructions
Preheat your oven to 350.
Mix all the dry ingredients from the beer bread in a bowl.
Add the beer. [It will be sticky]
Add the chocolate chips, marshmallows and graham crackers. Stir lightly.
Add the mix to a greased bread pan.
Pour the 1/4 melted butter over the top and place it in the heated oven.
Bake 55 minutes to 1 hour.
Let cool and enjoy!