No, I don't have a problem with coffee. I can stop at any time. I mean, right after these espresso cookie smores. And I totally blame my coffee problem on my children. I barely drank coffee before I had kids. Now? Its the nectar of life. It gets me going. Its also amazing in cookies and smores.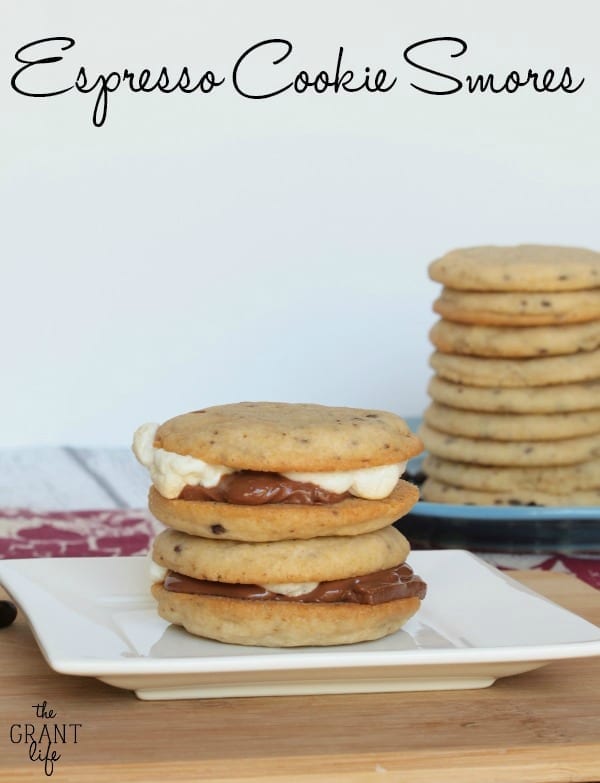 One thing that I really love [besides coffee of course] is when my kids are super cuddly. The funny thing is that they like to snuggled at different times. Ryley is a night time cuddler and Avery is more of morning snuggle bug. Avery goes to bed alone but likes to be hugged right after he wakes up.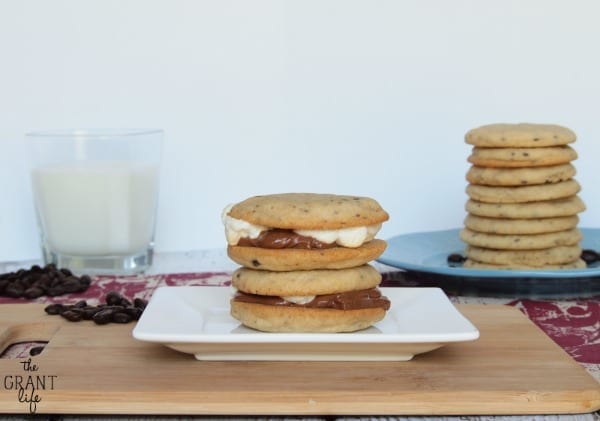 Ryley, is the complete opposite. She wants someone to cuddle her to sleep and then wake up on her own. She has always been that way too. When she was a baby she always wanted to be right next to momma, even at bed time. As a new mom I didn't know what co-sleeping was or the benefits of it. All I knew was I was able to get some sleep with my sweet baby girl curled in my nook. [You know, the spot between your chest and you underarm where a little head fits perfectly? Thats my nook.]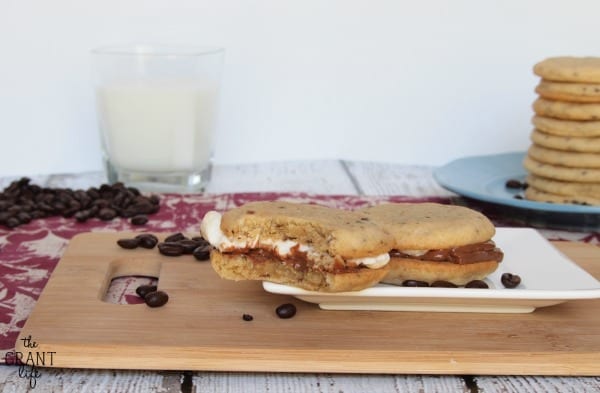 We didn't realize at the time it was "co-sleeping". Ryon and I both just enjoyed the sleep we were able to get with a newborn. I loved having her close too. Avery, he never wanted to sleep with us. We tried, but he wanted his own space to toss and turn all night and wake up early in the morning. And he is the reason I need coffee every morning. Or espresso smores in the afternoon. Either one works.
*For this recipe you will need to make a batch of espresso cookies. Trust me, its worth it!
Love this recipe? Be sure to check out: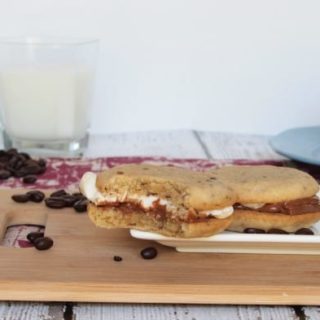 Smores Espresso Cookies
Ingredients
4 Espresso Cookies
1 chocolate bar
2 marshmallows
Instructions
Heat your oven to 350.
Place two rectangles of chocolate on one side of a cookie and a marshmallow on the other.
Heat for 5 minutes in the oven.
Remove and press together.
Let cool and enjoy!
Notes