We eat a lot of popcorn in the Grant house. The kids love it, and I love it. They request it as a snack at least twice a week. Which works for me because its a quick and easy snack that we all enjoy. They like their popcorn plain or with a little salt. I like mine fancy or covered in butter. And what's more fancy then popcorn balls? Smores popcorn balls!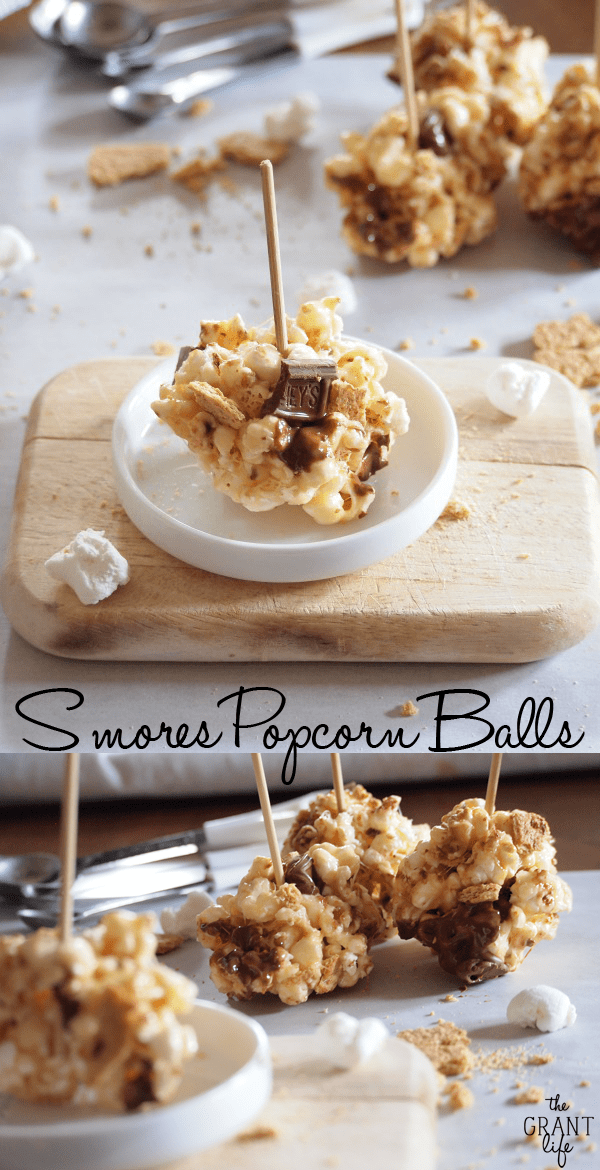 The kids know that when we have a popcorn snack that we are going to watch a movie too. Movies and popcorn just go together. So Ill pop a bag real quick and then pop in a movie. I love sitting on the couch lightly elbowing Ryley and asking for more popcorn. She gets a kick out of it.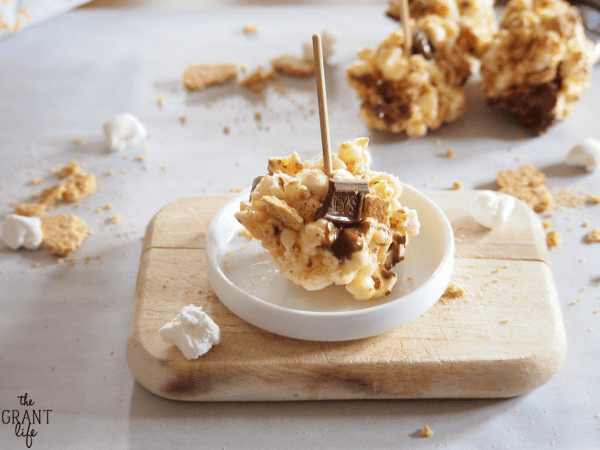 I don't want to toot my own horn, but Im a pretty darn good popcorn maker. Its pretty hard to burn a bag of microwaveable popcorn, right? Ha! Wrong! The other day I bought a box of PopSecret for kids and proceeded to burn half a bag of popcorn. I was devastated. My clean popcorn popping record was tossed right out the window.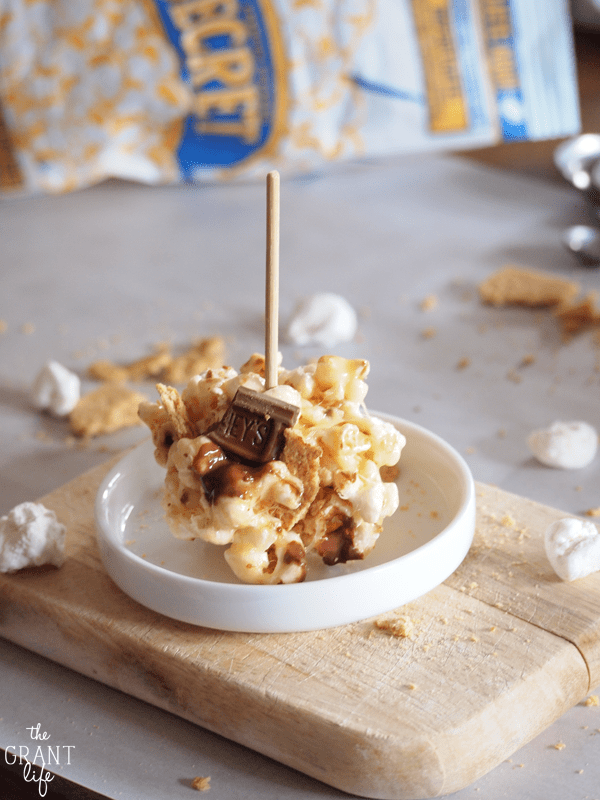 Thankfully I was able to salvage some of the popcorn and then pop another bag. If I had an iPhone I would have been able to download the PopSecret Perfect Pop app. [I have an Android.. womp womp.] But according to my iPhone friends, its pretty stinking cool! You hold it up to the microwave and it tells you when your popcorn is done popping. Although I'm a pretty darn good popcorn maker, I would still give the app a try.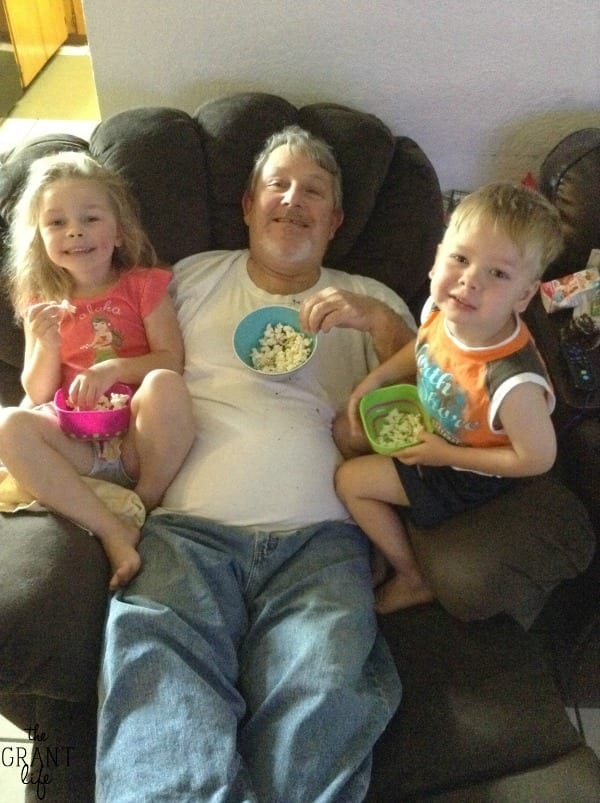 While the kids were watching a movie with papa munching on unburned PopSecret popcorn, I was in the kitchen whipping up these smores popcorn balls. It was one of the rare times that they didn't come in and see what I was doing. Ahh, the magic of movie and popcorn.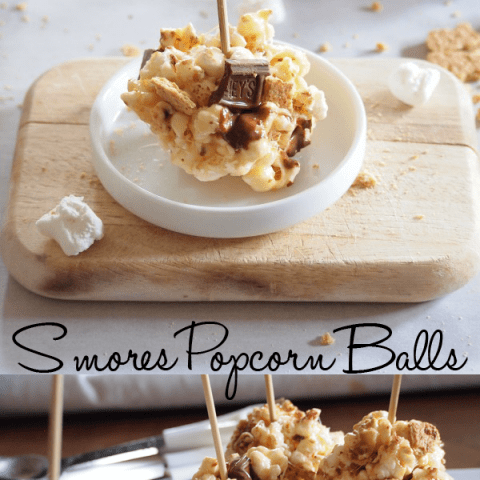 Smores Popcorn Balls
Ingredients
5 cups of popped popcorn
2 tablespoons butter
5 extra large marshmallows (about 1.5 cups before melted)
1/4 cup graham crackers, broken
1 chocolate bar
Instructions
Melt the butter and the marshmallows in a sauce pan.
Add the popcorn and stir to coat.
Let stand for about 5-10 minutes.
Add the graham crackers and the chocolate pieces.
Let stand until popcorn is cool to the touch.
Spray your hands with cooking spray and form balls.
Let cool completely and enjoy!
Nutrition Information:
Amount Per Serving:
Calories:

797
Cholesterol:

71mg
Sodium:

170mg
Carbohydrates:

103g
Fiber:

8g
Sugar:

50g
Protein:

11g
Like this recipe? Be sure to check out: