As much as I love making homemade bread, sometimes the process is just too long for this carb lover. When I want something quicker, I turn to my beloved beer bread. It bakes in half the time of our homemade white bread and I can add all kinds of things to it to spice it up. Most recently I made butterscotch pecan beer bread and I don't want to toot my own horn, but toot toot. That stuff was delicious. Today I'm sharing an equally delicious and easy to make recipe that is a take on the classic beer bread – sweet basil beer bread.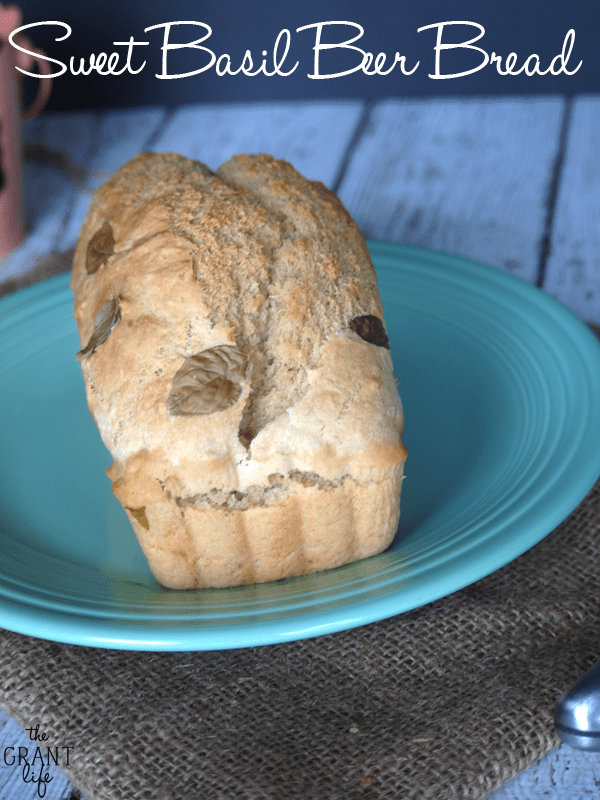 I'm going to be honest, I love gardening, but I'm not the best at it. After the dog dug up the seedlings in our back bed, things haven't really sprouted much. My squash is doing ok, but everything else just went ka-put. And I don't know how to fix it. [Aside from planting more seeds.] One thing that is growing like crazy? My herbs!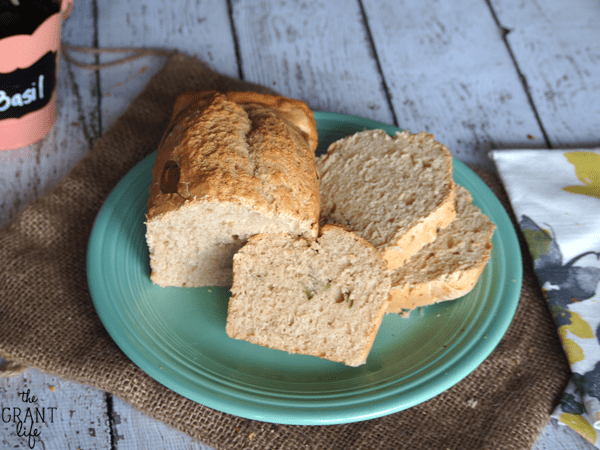 My rosemary and basil are going bananas, which I love. I've actually been trying to find recipes to use it all up! I trim my basil and it seems to grow right back in a few days. These by no means are complaints. I totally love having the fresh herbs on hand! [Now if my garden would grow like my herbs, I'd be all set!]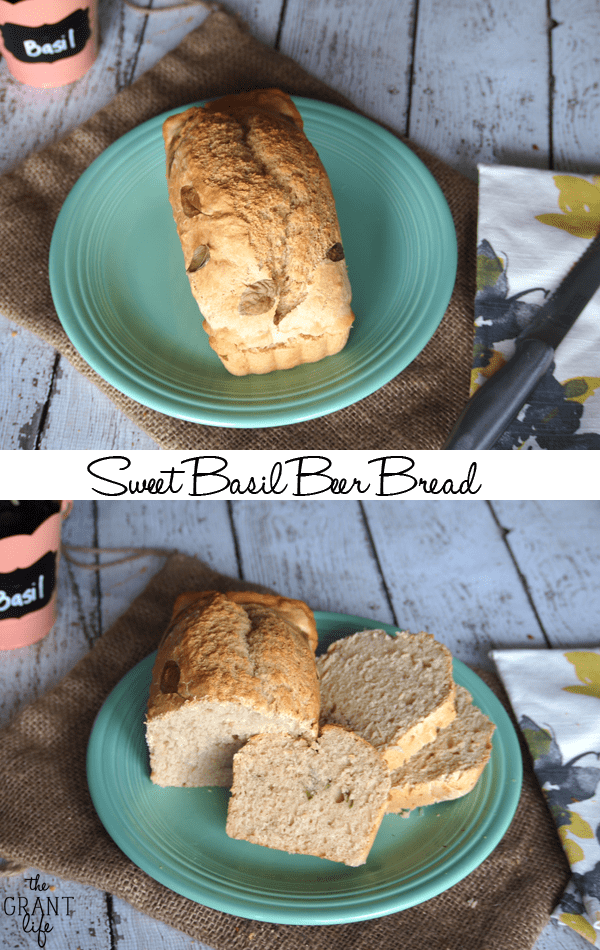 So when I went to make a batch of beer bread, I doubled the recipe. One loaf was sweet (butterscotch pecan) and one was savory – this sweet basil beer bread. It was a very rounded beer bread making session. And as much as I love sweets, the basil beer bread went faster then the butterscotch bread! [I did not see that one coming.]
And here are a few things that you might need to make your own beer bread [and that we use at the Grant house.] These are affiliate links yall.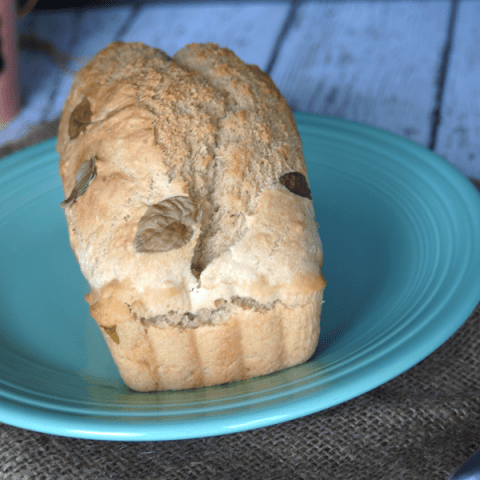 Sweet Basil Beer Bread
Ingredients
3c All-Purpose Flour
3 tsp Clabber Girl Baking Powder
1 tsp Salt
1/4c Sugar
1/2c melted butter
1 twelve ounce beer of your choice
approx. 1/4 cup of sweet basil leaves
Instructions
Preheat your oven to 400 degrees.
Stir in the flour, baking powder, salt, sugar, and the beer in a large container until you get a thick, even consistency.
Place half of the dough in a greased bread pan.
Sprinkle half of the basil leaves in the middle.
Add the rest of the dough and put the other half of the basil leaves in the dough. (Press them down a bit.)
Pour the melted butter over the dough.
Bake for approximately one hour or until golden brown.
Enjoy!
Nutrition Information:
Amount Per Serving:
Calories:

2441
Cholesterol:

244mg
Sodium:

2407mg
Carbohydrates:

353g
Fiber:

17g
Sugar:

51g
Protein:

44g
Love this recipe? Be sure to check out these other easy breads: