I think I'm really starting to get the hang on this whole "make your own bread" thing. I may have said that before but this time I really mean it. And I really mean it because this bread is so so easy to make. Like toss everything in a bowl and then bake it type of easy. And its good. Oh man is it good. Like I had to make a second one to photograph because the first one seemed to.. disappear. Behold, the butterscotch pecan beer bread. [Ahh heaven.]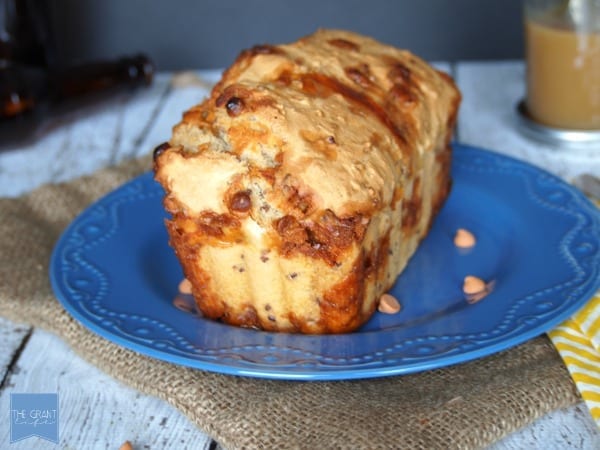 I feel like I'm cheating on my beloved homemade white bread with this recipe. I love me some white bread [LOVE!] but it takes a lot longer to make then beer bread. So the past few weeks we have been eating different types of beer bread that I whip up.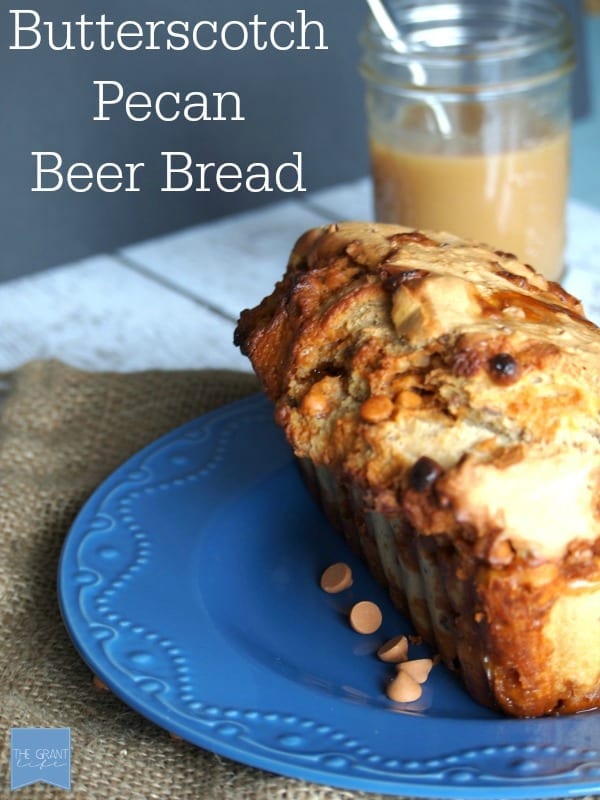 And I do mean whip up. Beer bread is literally the easier bread to make. Everything goes into one big mixing bowl and then into the bread pan. Plus, we are able to use up old beer that would go to waste so its really a win-win. [Less dishes and less trash?! I'm ok with that!]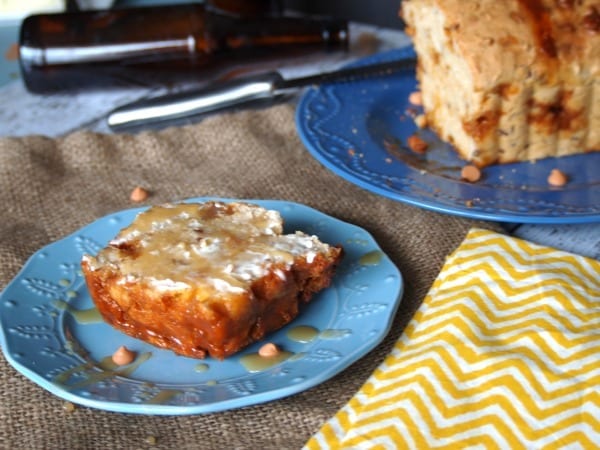 Oh and then you get to slather it in butter and homemade butterscotch sauce when its done. I mean, seriously, who wouldn't love that?! [Ok, maybe some people won't like it.. but for those that do.. hey friends! You are my people!] And if you happen to make one loaf of this butterscotch pecan beer bread and it disappears.. well don't tell me I didn't warn ya.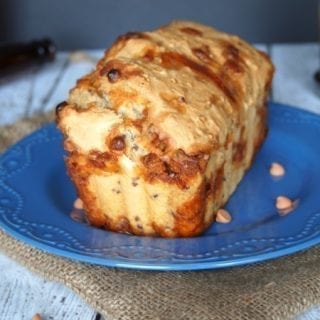 Butterscotch Pecan Beer Bread
Inactive Time:
1 hour
39 minutes
Total Time:
1 hour
50 minutes
Ingredients
3c All-Purpose Flour
3 tsp Clabber Girl Baking Powder
1 tsp Salt
1/4c Sugar
1 twelve ounce beer of your choice
1 cup butterscotch chips
1/2 cup chopped pecans
Instructions
Preheat your oven to 400 degrees.
Stir in the flour, baking powder, salt, sugar, and the beer in a large container until you get a thick, even consistency.
Add the butterscotch chips and pecans.
Put them in a greased bread pan and bake for 1 hour. (Or until a toothpick comes out clean)
Let cool and enjoy!
Nutrition Information:
Amount Per Serving:
Calories:

1927
Sodium:

2380mg
Carbohydrates:

351g
Fiber:

15g
Sugar:

53g
Protein:

43g
Like this recipe? Be sure to check out: