This soft and chewy focaccia bread is full of flavor thanks to the rosemary and Parmesan!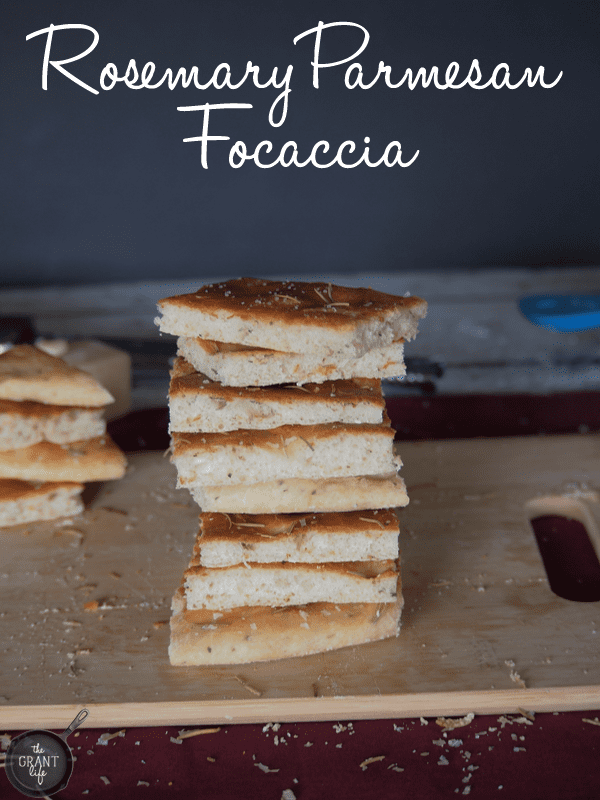 Notice anything different?? My little ole blog got a makeover yesterday! Oh I am so in love with it! [Warning – there may be an overuse of exclamation marks in this post. Sorry. Kinda!]
My super amazing and totally talented friend Bobbie [from Clumsy Crafter] made my header for me. She may have an unnatural love for pencils, but girl does great work! The skillet was her idea!
And my good friend Misty from CEO of Me rocked the setup. I literally could not sleep because I knew she was going to be working on my site. [Shows how cool I am folks.] She is a rock star for sure.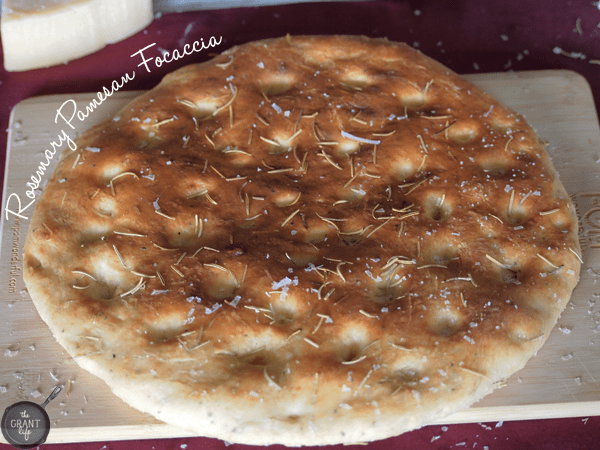 I called Ryon yesterday afternoon and squealed at him "My site got re-done!" He didn't even know what I said because I said it so fast and so high pitched. I had to repeat myself at least 3 times for him to understand me. [In case you had any doubt, I really am uber cool.]
He laughed and said "Great honey."
Pfffft. Better then great! Like fan-flippin-tastic!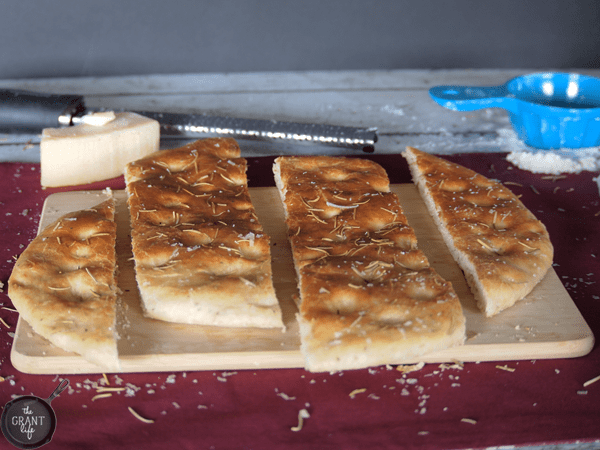 Yall! I have a skillet in my logo! HOW COOL IS THAT?! I totally love it.
Because, duh, I totally love my skillet. [Skillet love post – just in case you had a doubt.]
I feel like a whole new person. Or at least someone who got a really good haircut. You know the kind were you get your hair washed, cut AND styled. And then you feel like going to dinner, just because. Yea. I feel like that.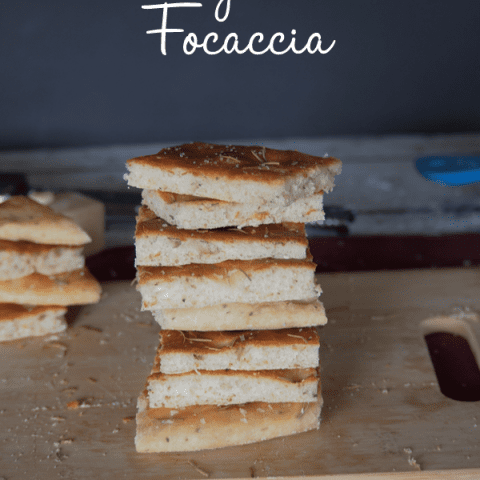 Rosemary Parmesan Skillet Focaccia
Ingredients
1 tablespoon yeast
4 tablespoons warm water
2 cups flour
2 teaspoons salt
1 cup warm water
5-7 sprigs of rosemary
3 ounces olive oil
1/2 cup grated Parmesan
Instructions
Add the yeast to the 4 tablespoons of warm water and let activate. (About 5 minutes)
Mix the flour with the salt and create a well in the center.
Add the rosemary leaves, 4 tablespoons of the oil, Parmesan and cup of water to the center.
Gradually mix in the flour to the water. Your dough should be soft and sticky.
Sprinkle a clean surface with flour and knead the dough for about 5 minutes, or until it becomes soft. (Add tablespoons of flour to help if needed.)
Place in a greased bowl and cover for an hour, or until it has doubled in size.
Take out of the bowl and place back on the flour surface. Knock out the air bubbles.
Place it in your skillet (or jelly roll pan) and cover for another 35-45 minutes.
Preheat your oven to 200 degrees.
Sprinkle additional rosemary leaves on top.
Dimple the bread with your knuckle and top with the remaining olive oil.
Bake for approximately 30 minutes on the top rack, or until the bread starts to brown.
Let cool and enjoy!
Notes
If using a jelly roll pan bake for 15-20 minutes.
Nutrition Information:
Amount Per Serving:
Calories:

1916
Cholesterol:

44mg
Sodium:

5505mg
Carbohydrates:

198g
Fiber:

10g
Sugar:

1g
Protein:

50g
Be sure to check out these other great bread recipes: